Thin and light power! ASUS Lingyao 14 notebook open appointment
May 22, 2020 18:39
Author: Zhang Fan
Editor: Zhang Fan
Article source: Original Bubble Network
The new ASUS Lingyao 14 notebook is currently open for appointment at the official flagship store of ASUS JD.com. This notebook combines powerful performance, super battery life and a thin and beautiful appearance, which is very suitable for high-end business people!
Appointment purchase link: https://item.jd.com/100013294774.html
ASUS Lingyao 14 notebook won the Red Dot Design Award in 2020. It has two carefully-matched colors of pine green and lilac silver, which are ingeniously blended with the texture of eccentric concentric circles. The simplified lines outline the contemporary classic national tide and show the elegant light luxury business style. It uses a 14-inch all-metal body design, weighs about 1.1Kg, the body is as thin as 13.5mm, and the body is about A4 paper size. It is light and flexible, and can be easily put in a briefcase. There is no sense of weight when carrying it to work every day. It can also free up luggage space, and users can also take out Lingyao 14 for remote office while traveling, without affecting the project process at all.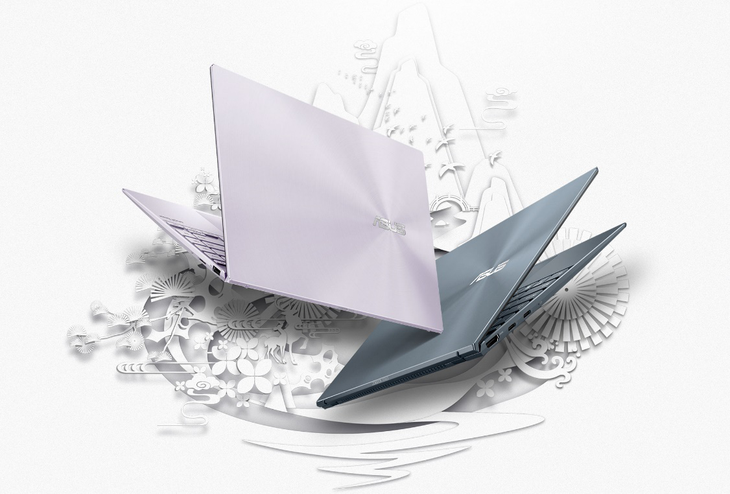 In order to prevent uncomfortable working for a long time, Lingyao 14 adopts ErgoLift, which is the exclusive design of Asus, to lift the fuselage by 2.3º, creating a better typing angle for users; the newly upgraded NumberPad
2.0 combines the touchpad and the numeric keypad into one, with a larger touch area of ​​5.7 inches, and frosted glass cover for more precise control, bringing a smooth touch experience with flowing clouds.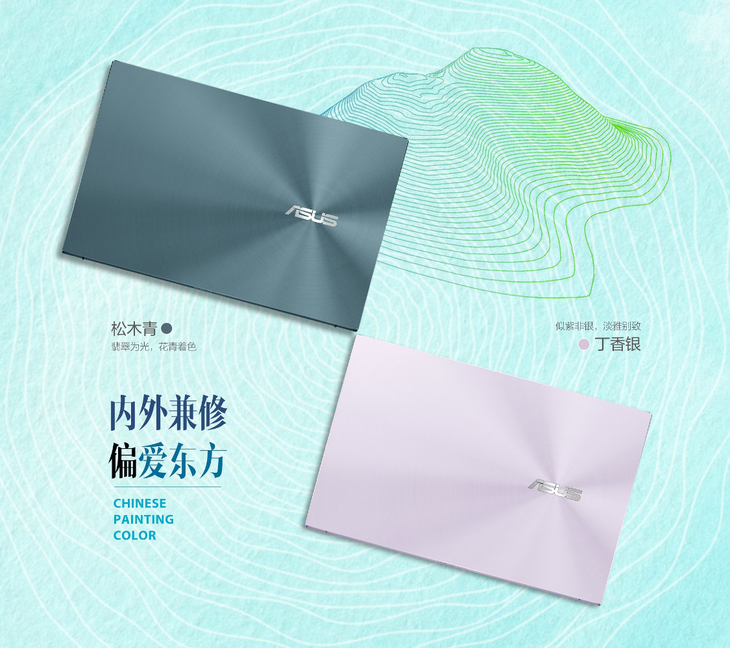 ASUS Lingyao 14 can be equipped with the 10th generation Intel Core i7-1065 G7 processor. Core i7-1065 G7 is built based on 10nm process and supports 16GB
LPDDR4X high-frequency memory can provide users with more comprehensive and excellent performance whether it is work or entertainment. In addition, the Lingyao 14 is equipped with the new Gig + (802.11ax) Intel Wi-Fi
6 networks, the highest speed can reach 2.4Gbps, about 3 times faster than Wi-Fi 5, faster and more stable, wider coverage, and smoother Internet experience.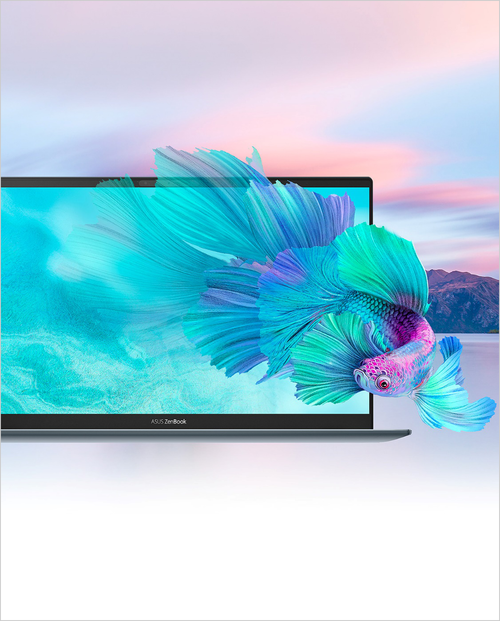 ASUS Lingyao 14 is equipped with a 14-inch 100% sRGB high-color gamut anti-glare display, plus ASUS Splendid technology combined with DC mixed dimming, good looking and eye protection, presenting users with a true and delicate visual experience. In addition, it adopts the narrow-border full-screen design, which is very popular in recent years. Its four-sided narrow-border design brings up to 90% of the screen ratio, making the field of vision wider.
Long battery life is also a major advantage of this notebook as a business weapon. It has a built-in 67Wh large-capacity battery, which can continuously play 14.8 hours of local high-definition video and 16.6 hours of strong web browsing performance. And support USB-C portable fast charge, users can use any power
Delivery-certified chargers and the 65W fast charging adapter included with Lingyao 14 enjoy ultra-fast charging experience, and you can quickly charge to 60% in 40 minutes, no longer need to worry about the embarrassment of work lag due to insufficient power.
Long-term use of the notebook will cause heat and heat, causing the system to freeze. The newly upgraded cicada wing cooling system can make Lingyao 14 cool down quickly, 71 high-density fan blades make the air volume greater, and the 12mm super-thick cooling tube makes the performance stronger and more stable, even if you work all day long. .
More secure Windows
Hello face recognition login is simpler than the previous password input method, and it will not cause the computer system to lock due to the forgotten password. The 4 lens infrared (IR) camera image is clearer, and it can be recognized at a glance even in dark light, allowing users Log in quickly without waiting.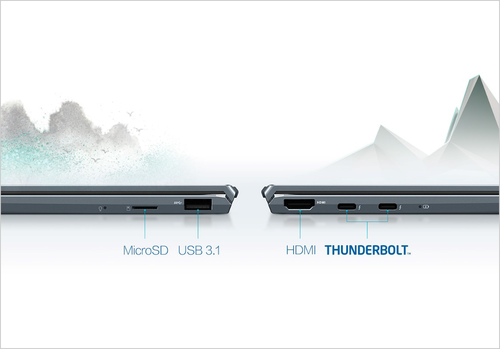 ASUS Lingyao 14 also provides users with the I / O interface that keeps pace with the times, including full-size HDMI 2.0 and USB
Type-A port, you can also experience the powerful functions of the dual Thunderbolt 3 (USB-C) interface, up to 40Gbps data transmission compared to traditional USB 3.2 Gen
1 The interface is 8 times faster, supports fast charging, and can also be connected to a 4K UHD external display and a high-performance docking station to easily expand the desktop.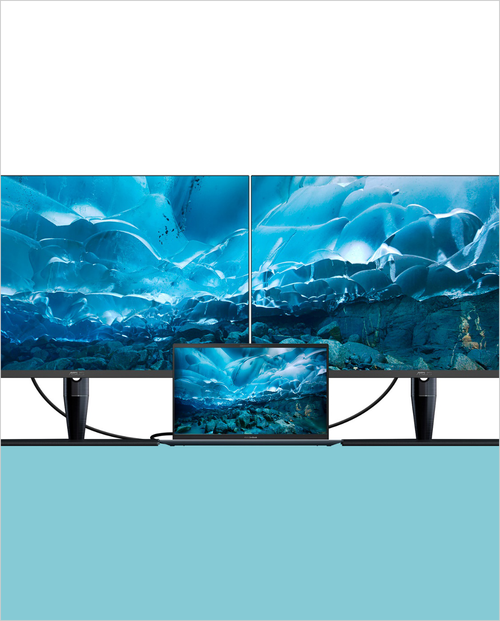 In daily meetings, the professional and clear sound performance allows the meeting staff to quickly and profoundly understand the meeting content. Lingyao 14 uses the Asus Golden Ear team and Harman
Kardon audio experts teamed up to create a professional-grade Bel Canto system, allowing users to immerse themselves in the wonderful sound texture at all times.
In addition, Lingyao 14 has passed extremely severe height, vibration, humidity, drop, temperature tests, etc., and its reliability and durability meet the requirements of MIL-STD-810G, far exceeding the industry's conventional standards, enough to deal with daily office Bumping with business travel, the quality can stand the test.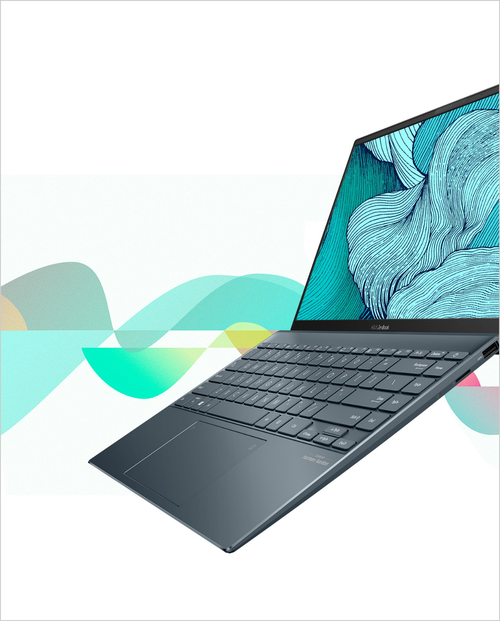 Overall, Asus Lingyao 14 is a very comprehensive business notebook, which can fully meet the high-intensity mobile office needs of most white-collar workers. At the same time, it is also very beautiful and very versatile. In this era of value and justice, ASUS Lingyao 14 will definitely gain the hearts of more lovers of beauty!