The most affected country is still the United States with 28,198,566 cases and 496,065 deaths. India ranks second in number of cases (10,904,940) and second in number of deaths is Brazil (238,647 cases).
By region, North America and Europe were most affected, with 32,196,024 and 32,168,612 cases reported, respectively. Followed by Asia with more than 24 million cases and South America with more than 16.8 million cases.
In the US, the state of California is home to the highest number of infections, currently up to 3,465,979 cases, of which 46,855 deaths. Next is the state of Texas with more than 2.5 million cases. Florida, New York and Illinois all recorded more than 1.1 million cases. The state with the second highest number of deaths in the country was New York with 45,947 cases.
In India, the number of new infections and new deaths every day is continuously decreasing. On February 14, the country recorded 202 new cases, down sharply from 12,188 new cases on February 13. Meanwhile, Brazil has recorded the fifth consecutive day with more than 1,000 deaths per day, namely 1,043 deaths and 44,299 new cases in the past 24 hours. Brazil's most populous state, Sao Paulo, is the hardest hit region in the country, with a total of 56,191 deaths and 1,911,411 infections; Followed by Rio de Janeiro, with 554,040 cases and 31,383 deaths.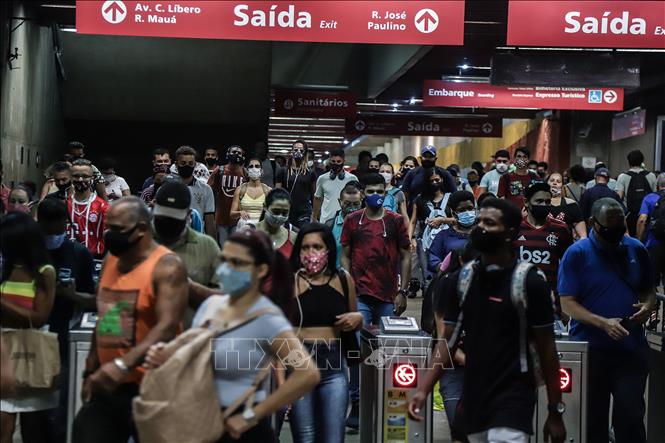 The most affected country in the European region is Russia, which has more than 4 million infections and more than 80,000 deaths. However, the number of new infections during the day is also showing signs of decreasing. On February 14, the country recorded 14,185 new infections and 430 new deaths.
Meanwhile, on February 14, Germany announced it was forced to increase anti-epidemic measures such as banning travel between domestic areas bordering Czech and Austrian Tyrol after the number of cases of SARS- CoV-2 increased sharply. More than 1,000 policemen have been mobilized to control the border areas, while the national railway company Deutsche Bahn also announced to stop services going to and from the epidemic zones.
Also on February 14, the European Union (EU) agreed to quickly approve the new vaccines capable of dealing with variants of the SARS-CoV-2 virus. EU Commissioner for Health Stella Kyriakides said the vaccines would not have to go through the entire approval process and that this would allow the right vaccines to be quickly used to be effective. She also warned that scientists are not clear whether licensed vaccines from firms such as Pfizer / BioNTech, Moderna and AstraZeneca / Oxford will be effective against variants of the SARS-CoV-2 virus.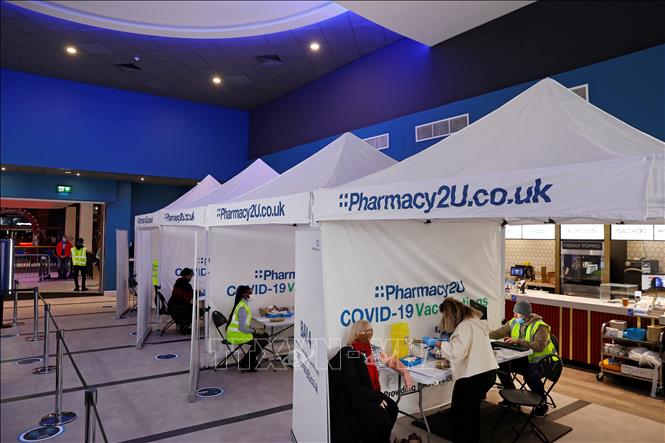 Regarding the COVID-19 vaccination, in a statement on Twitter on February 14, UK Minister of Immunization Program Nadim Zahawi said 15 million people had been vaccinated. first shot. Expected, official data will be announced 16h00 (GMT – 23h Vietnam time).
In Southeast Asia, Indonesia was hit the hardest, currently recording 1,217,468 cases and 33,183 deaths. The Philippines ranks second with 549,176 cases and 11,515 deaths, while Malaysia comes in third with 264,269 cases and 965 deaths.
On the same day, Iran's Ministry of Health also warned that the fourth wave of epidemic is likely to be spread and another new variant of the SARS-CoV-2 virus could appear in the country most severely affected in the region. This Middle East. According to the ministry above, at least nine cities and towns in southwestern Iran declared a high risk of "red zone". This week there were the first 3 deaths from a variant infection originating in the UK, including a 71-year-old woman with no history of movement – meaning the virus may have been spreading. and soon.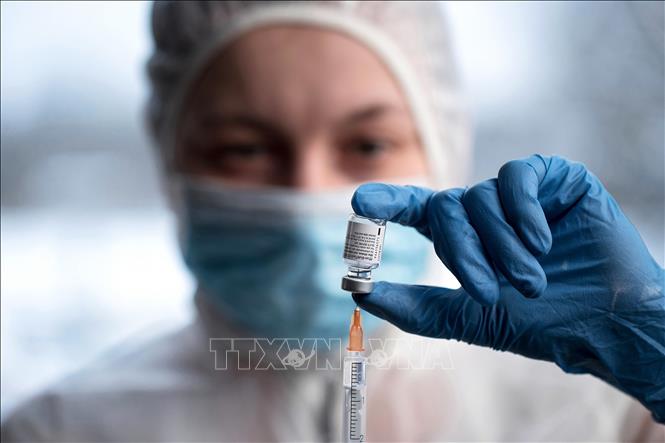 Meanwhile, Japan has approved the Pfizer / BioNTech vaccine for use domestically, in an effort to stem a third wave of infection ahead of the Summer Olympics in July.
In Oceania, New Zealand Prime Minister Jacinda Ardern ordered the blockade of Auckland, the country's largest city for epidemic prevention, after three new infections were recorded in the community on the same day. This is the first time in nearly 6 months the New Zealand government has issued the above order in Auckland. The above decision was made at the emergency cabinet meeting on the same day and will be applied from 23:59 pm (local time) within 3 days. Prime Minister Ardern said the alert level in Auckland will be raised to level 3 and elsewhere will enter a level 2 alert level. She affirmed "the cabinet chose to respond cautiously", while reasserting. the importance and effectiveness of an anti-epidemic "go ahead and hard" approach.
Meanwhile, the South Africa Ministry of the Interior announced it would reopen 20 land border crossings, allowing for normal travel in border areas with Zimbabwe, Mozambique and Botswana. South Africa recorded the highest number of COVID-19 infections and deaths in Africa, with more than 1,490,000 infections and more than 47,800 deaths. In the past month, the number of new daily infections in this country has decreased sharply, from 18,503 cases on January 14 to 2,382 cases on February 13.