Since its launch, the Lamborghini Huracan has been a dream supercar for many people. However, very few people own this car for many different reasons. Meanwhile, there are a few people looking to build their own Lamborghini Huracan like the man in this article.
We have seen several Lamborghini supercars clones around the world and they are often created on the basis of another model. The main reason that the 'Lamborghini Huracan' in this post is so different is because it is entirely made of waste material.
This is a miniature copy and if we just look at it, we can say that it is not the best copy. The bodywork lacks the smoothness and finishing that we often see in a Lamborghini Huracan or a copy car. All outer trims on this replica are made from tarpaulin. The headlights and air vents are all handcrafted by the owner. It is known that this young man, when he was a child, was interested in cars and had planned to build his own car for a long time.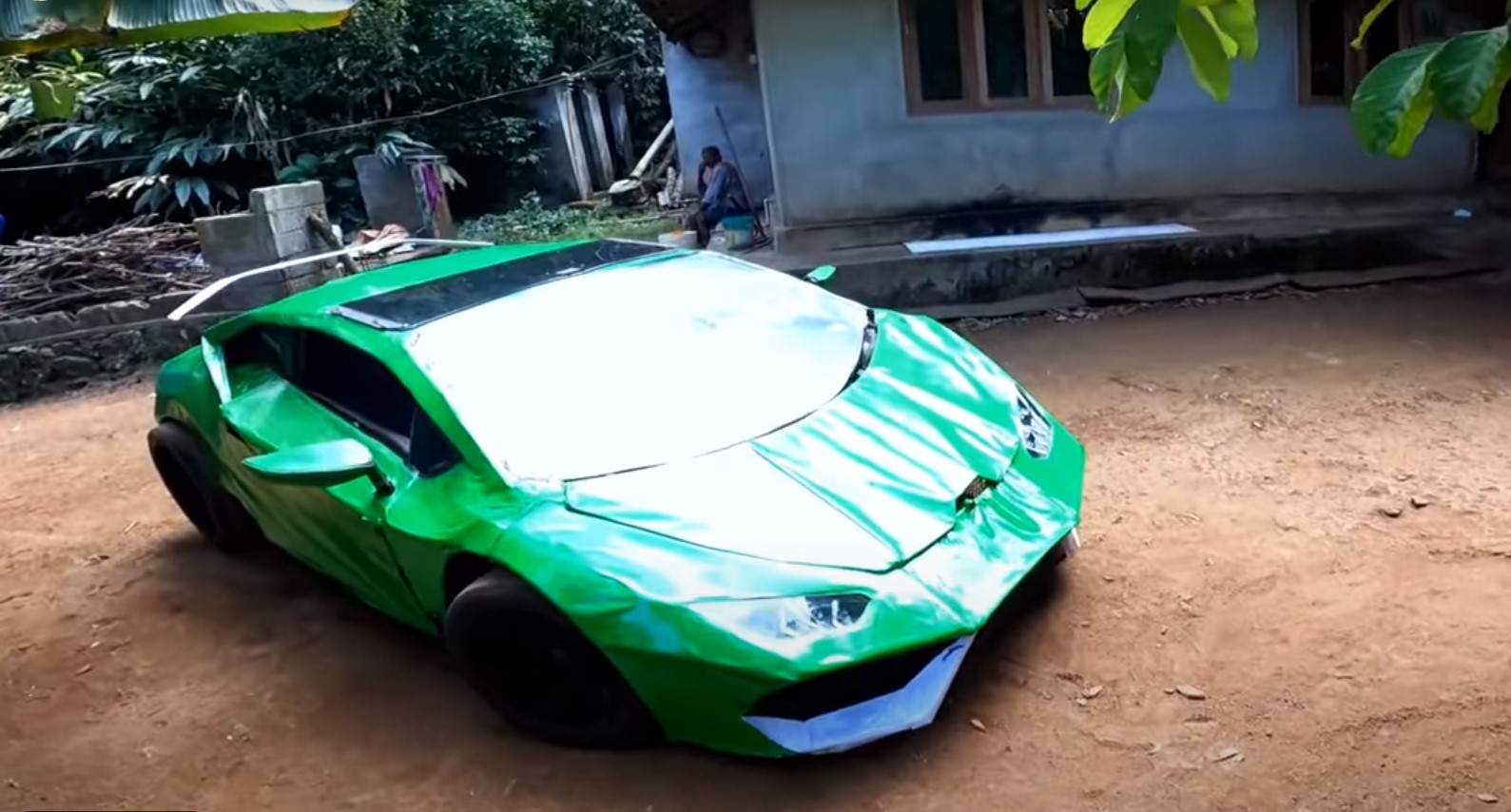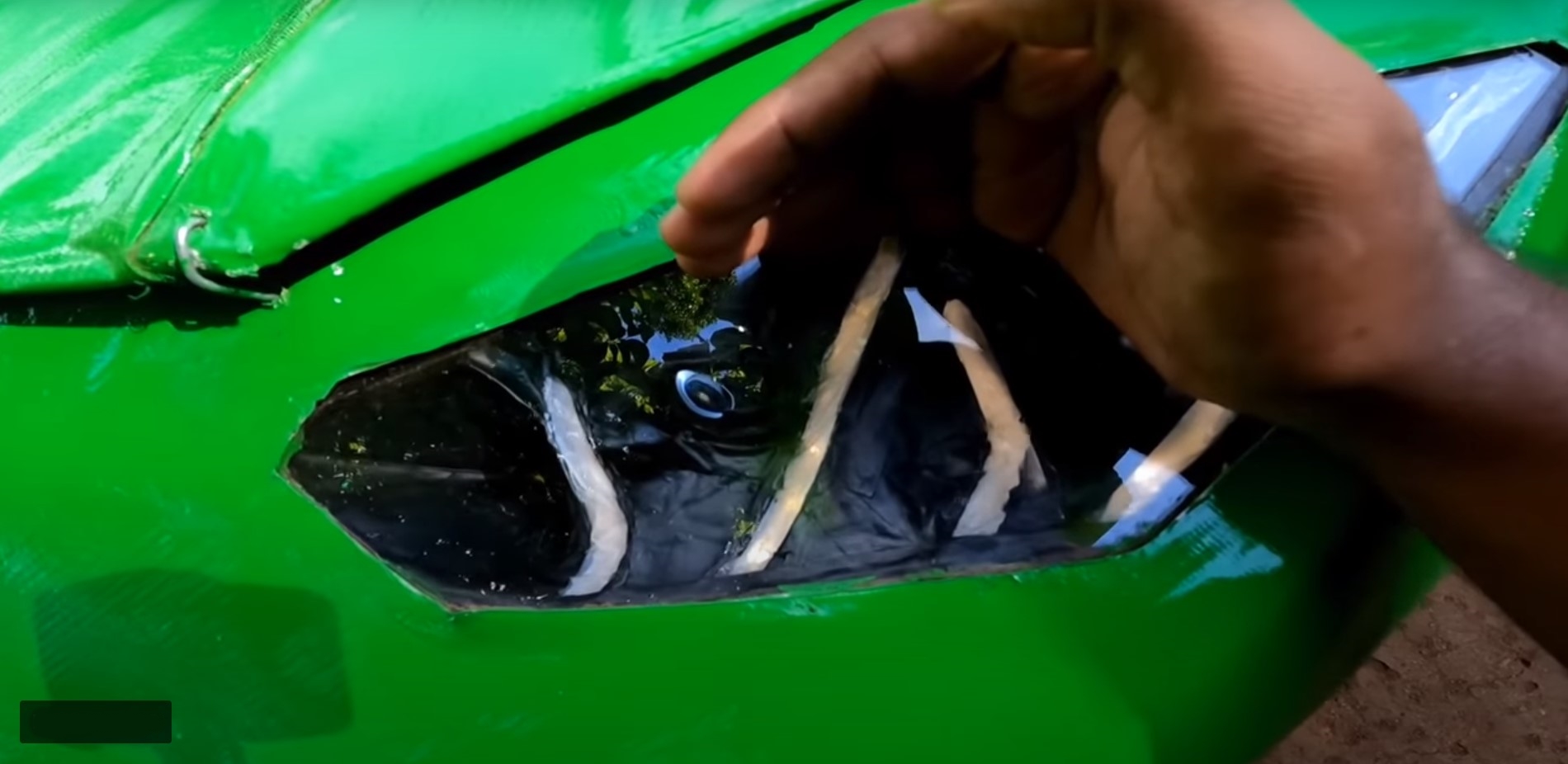 The main purpose behind creating this Lamborghini Huracan clone is to make use of the things people throw away. The alloy chassis and wheels are built from a nearby garage. After completing the chassis, the owner built alloy wheels from the garage and installed old Maruti 800 tires. The rim is so wide that a single tire is not enough. So the young man widened the width by attaching a piece of rubber from one tire to another.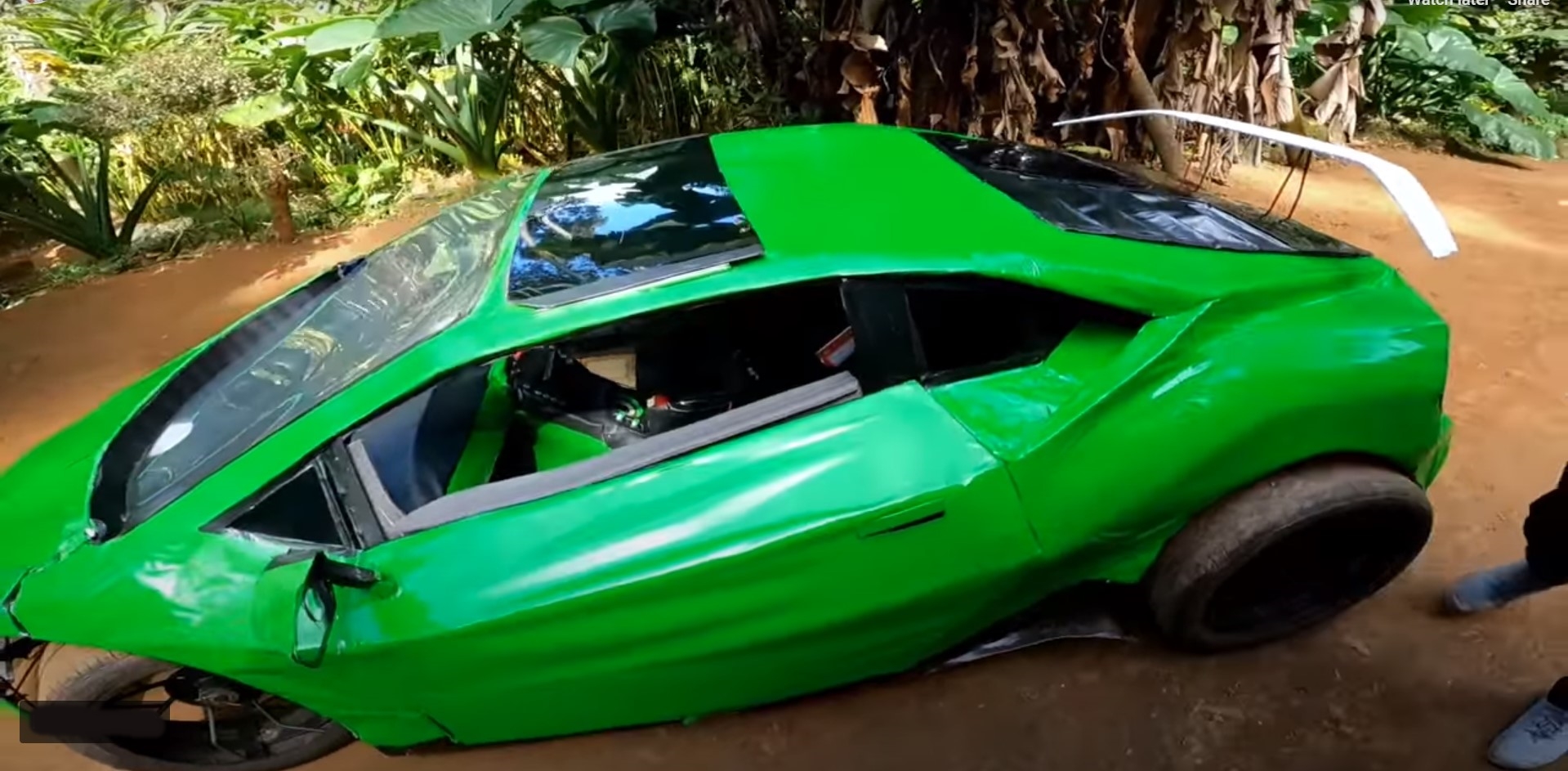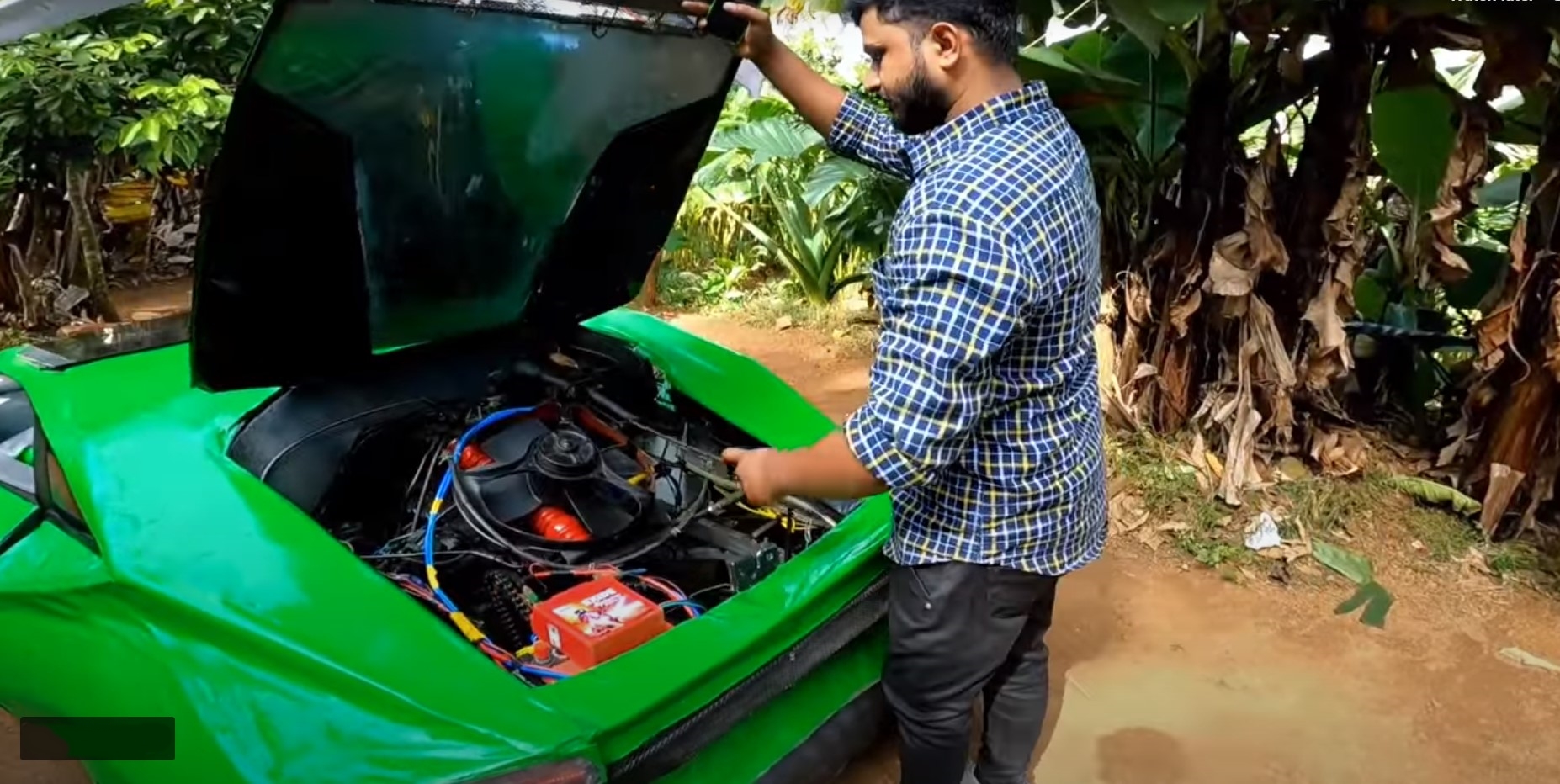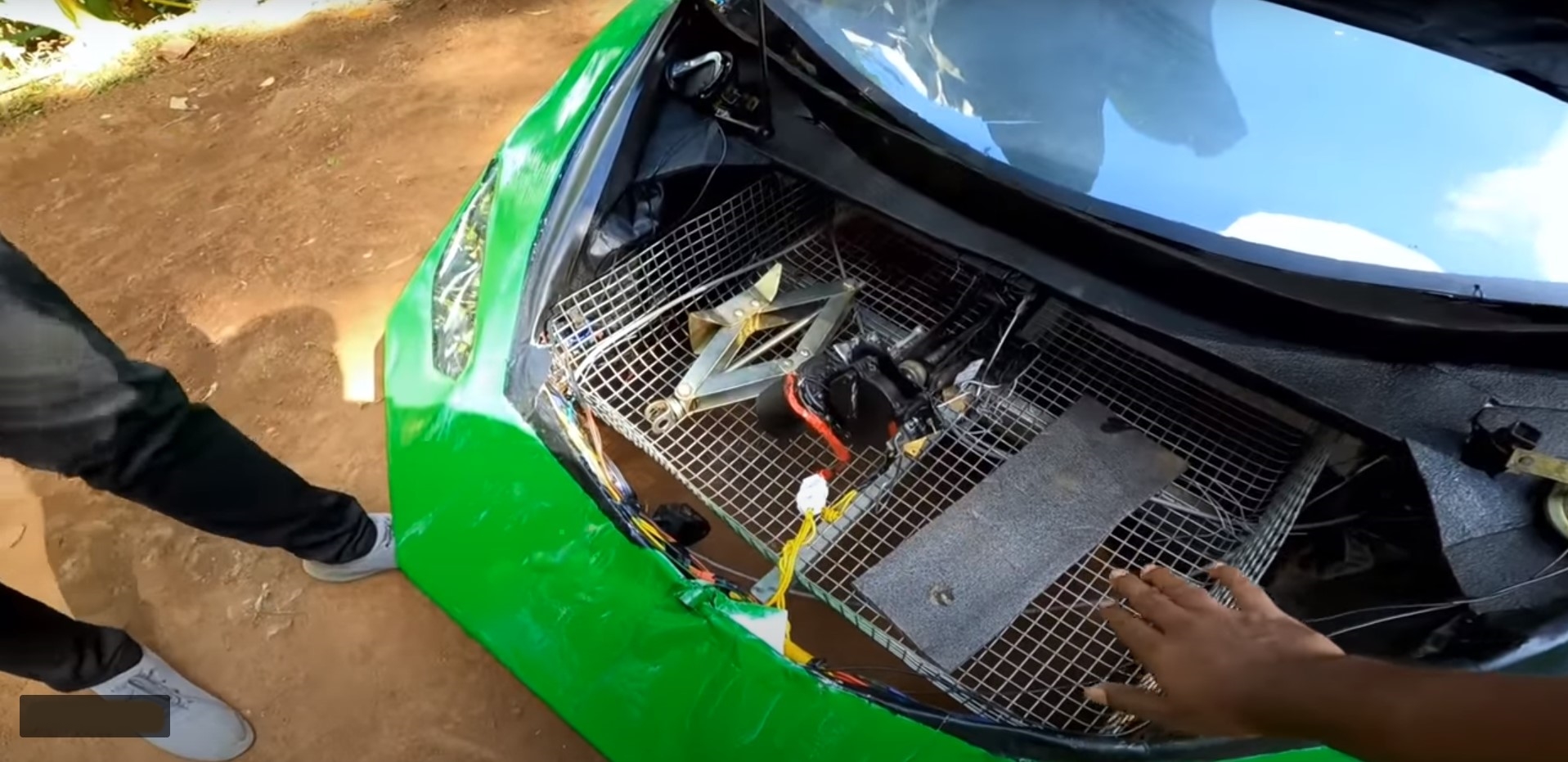 Like the original Lamborghini Huracan, the engine was placed in the rear and it even had a glass lid. The engine used on this replica is derived from the Hero Glamor motor. The fuel tank is made from old plastic cans. Electrical wiring, lighting, everything is done by the car owner. The young man learned how to do all these things by searching the internet. Interestingly, the front of the car can be raised to avoid hitting the ground using the jack under the bonnet.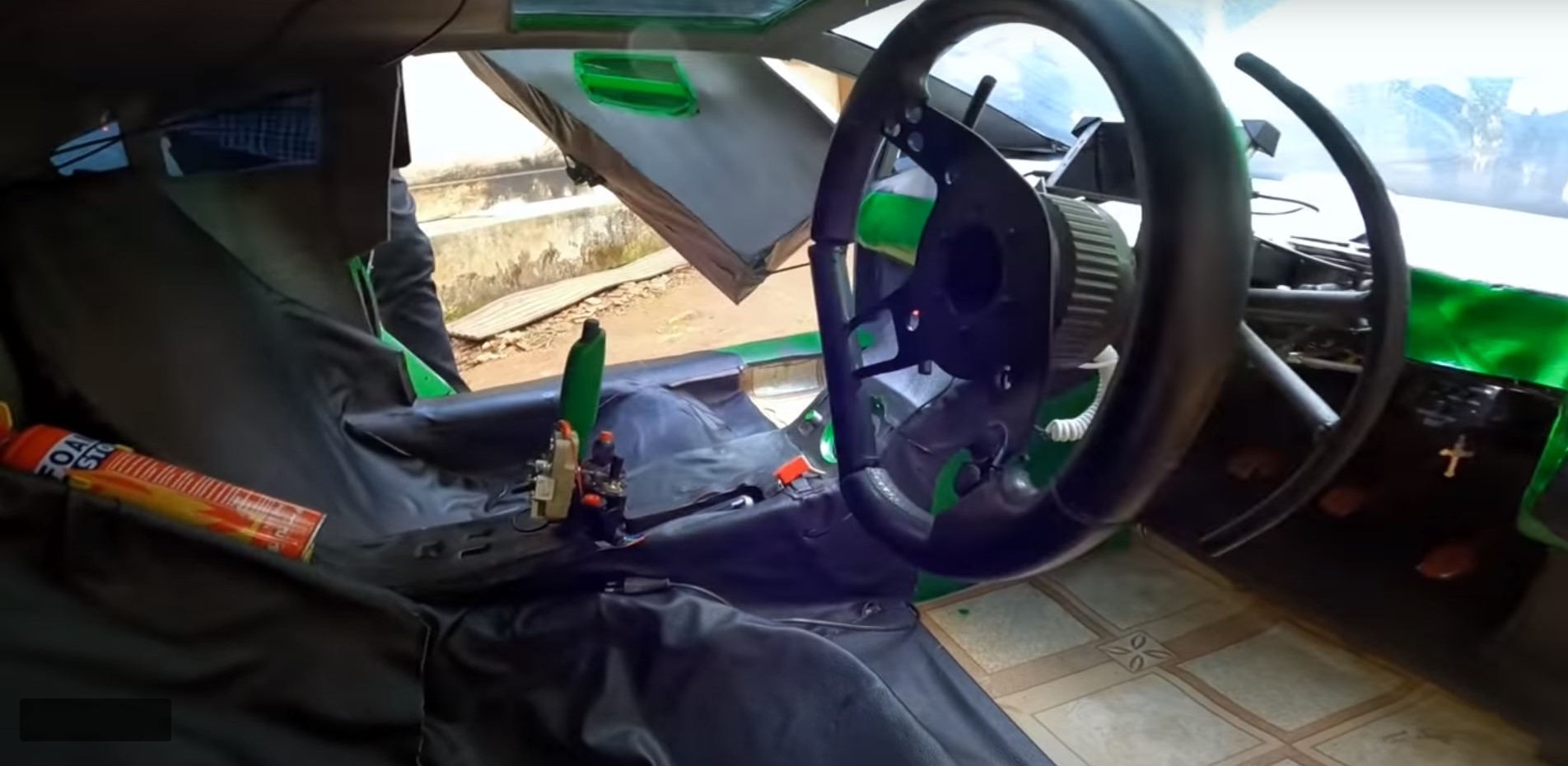 Inside, the low-cost Lamborghini Huracan has an electric window switch, audio system, front and rear CCTV, and a smartphone that acts as a steering watch. Also a carefully installed audio speaker system. The car also has a scrap control panel with lights and switches made of old electronics. In front of the driver will be a flat bottom steering wheel with lifelike paddle shifters. Surprisingly, this car has 4 forward and reverse speeds. On the roof of the car is a sunroof and exhaust through the underbody muffler.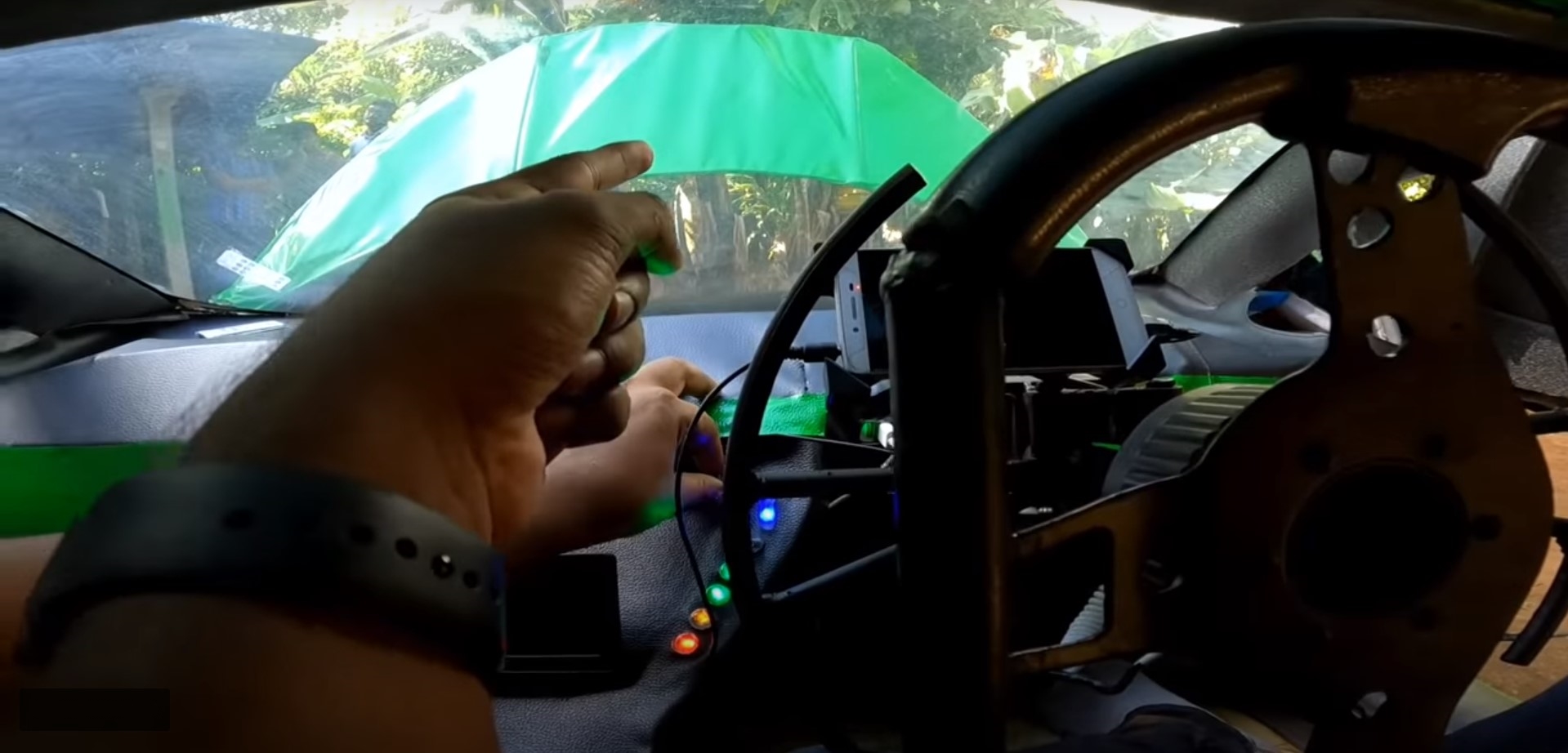 With that said, this is absolutely not the best looking replica of the Lamborghini Huracan. However, the fact that car owners can create this replica entirely from scrap is very admirable. One thing is for sure, if the young man in the post uses the right materials, the end product will be a very beautiful Lamborghini Huracan.
.