In Asia, Thailand on July 11 recorded 9,539 more COVID-19 cases and 86 deaths, bringing the total number of cases to date to 336,371, including 2,711 deaths. In the face of the complicated development of the epidemic, Thailand will set up a field hospital in unused areas at 2 international airports Suvarnabhumi and Don Mueang in the Bangkok metropolitan area with a capacity of 7,000 beds to deal with the pandemic. the fact that a large number of patients are waiting for treatment.
In addition, Thailand has set up about 145 checkpoints, of which 88 are in the capital Bangkok to control the movement of people. The Commander-in-Chief of the Royal Thai Armed Forces (RTAF) has warned that decisive legal action will be taken against those who violate the new regulations.
Previously, the Royal Thai Gazette on July 10 published new strict COVID-19 prevention measures approved by the Center for COVID-19 Situation (CCSA), including a curfew from 9am. the night before to 4:00 a.m. the next morning from July 12 for at least 14 days in 10 provinces in the maximum and strict control zone including Bangkok with Nakhon Pathom, Nonthaburi, Pathum Thani, Samut Prakan, Samut Sakhon, and other provinces in the south are Narathiwat, Pattani, Yala and Songkhla. In addition to the curfew and other measures, gatherings of more than five people will also be banned under the new regulations.
Laos also strengthened epidemic prevention and control measures in the context of an increase in the number of Lao workers in Thailand returning home, creating pressure on receiving and distributing isolation. This has caused some border provinces, including Champasak province, to be overloaded with COVID-19 patients.
The Lao government continues to implement strict control measures on entry and exit activities to prevent illegal entry; strengthen disease prevention measures in isolation areas, especially at places where Lao workers return home. In addition, the Lao Ministry of Health called on people to raise their awareness of epidemic prevention and control, and at the same time provide information to the authorities about cases of illegal entry for timely handling measures. To date, Laos has recorded a total of 2,719 COVID-19 cases (after 89 new cases) and 3 deaths.
On the same day, Cambodia confirmed that the total number of COVID-19 cases had surpassed 60,000 cases and approached 61,000 cases, with 981 new cases in the past 24 hours, including 259 imported cases. Besides, Cambodia has 21 more deaths, bringing the total number of deaths from COVID-19 in the country to 902 cases.
The representative of the World Health Organization (WHO) in Cambodia, Ms. Li Ailan (Li Ailan) expressed concern about the sharp increase in the number of new cases and deaths in Cambodia, and urged the whole community to pandemic containment. According to Ms. Ly Ai Lan, Cambodia needs to have more effective interventions besides using drugs and vaccines against COVID-19. Currently, the number of new COVID-19 cases in Cambodia is still around 1,000 each day and the number of deaths is at double digits.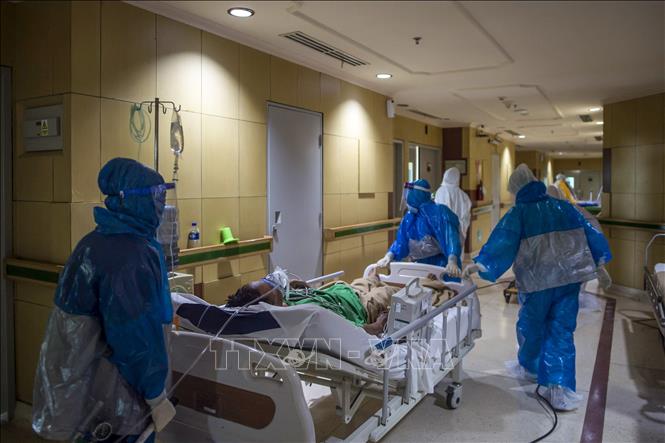 In Indonesia, the country's capital Jakarta has set a new record for the number of COVID-19 cases with 13,133 cases and 54 deaths, bringing the capital's total to 662,442 cases and 9,403 deaths since March. 2020 to present. Meanwhile, Indonesia's number of cases on July 11 was 36,197 cases and 1,007 deaths, bringing the total number of cases to 2,527,203 cases and 66,464 deaths.
And Malaysia, Indonesia's neighbor, also recorded an additional 9,105 new cases, the second highest since the outbreak of the disease in this country and the third day in a row, the number of new COVID-19 cases per day on level of 9,000 cases. According to Malaysian Deputy Prime Minister Ismail Sabri Yaakob, the reason for the recent sharp increase in the number of new COVID-19 cases is because the country conducts large-scale COVID-19 testing, including most of the region under the Order. Enhanced Movement Restriction (EMCO) in the state of Selangor and the federal territory of Kuala Lumpur.
Meanwhile, Japan announced that it will start accepting applications for vaccine passports from July 26, so that people who have been fully vaccinated against COVID-19 can travel internationally. The Japanese government will also consider whether to use the certification for domestic economic activities, in response to calls from business circles.
A vaccination certificate will be an official document issued by city authorities to confirm that a person has been fully vaccinated against COVID-19, with information such as name, passport number and vaccination date. According to government sources, Japan is working to reach an agreement to have its COVID-19 vaccine passports accepted by more than 10 countries, including Italy, France and Greece. Accordingly, passport holders will be exempted or reduced from the quarantine period when traveling from Japan to those countries.
And Australia on July 11 announced its first death from COVID-19 this year and 77 new cases in the state of New South Wales – the highest number of new cases per day since the beginning of the year so far.
New South Wales Premier Gladys Berejiklian predicts that the number of cases in Australia's most populous state, New South Wales, will surpass 100 on July 12. He also expects the number of cases in and around Sydney to continue to rise in the coming days. Australia's largest city is currently under a three-week lockdown. With 33 of the new cases being community transmission, authorities are likely to extend the blockade order for more than 5 million residents of Sydney and surrounding areas.
Meanwhile, in the Middle East, Israel announced that the number of new cases in the country decreased slightly at the weekend, with 261 cases, bringing the total number of COVID-19 cases to 4,130 cases, including 44 severe cases. It is estimated that the immunity rate in the population is about 65%, including 55% who have been vaccinated and 10% who have recovered from the infection. Most of the unvaccinated are children, plus a few other young people who haven't been vaccinated.
In Europe, Russia on July 11 recorded an additional 25,033 cases of COVID-19 and 749 deaths, bringing the total number of cases in this country to 5,783,333 cases and 143,002 deaths. In particular, Moscow capital recorded an additional 5,410 new infections with 110 deaths, bringing the total number of people infected with corona virus in this city to 1.4 million.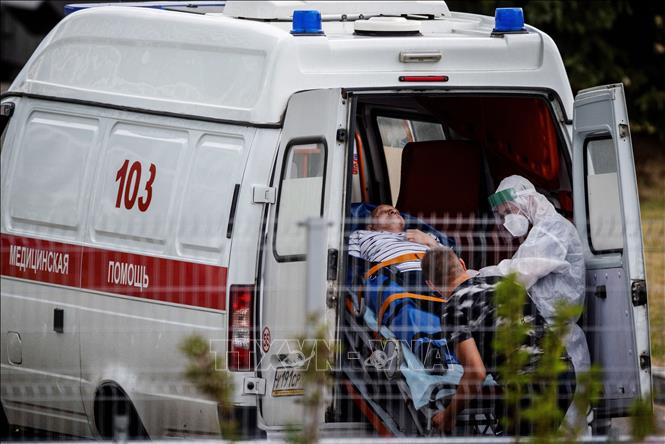 In the Caribbean, Cuba announced a series of new measures for people traveling within the country. The decision took effect from July 15 to control the COVID-19 epidemic. Accordingly, Cubans arriving at the airport of the tourist resorts of Varadero and Cayo Coco will have to undergo mandatory quarantine for 14 days at isolation hotels. In addition, Cubans arriving at these airports are also subject to baggage restrictions with one piece of luggage per passenger.
The ministry also instituted a mandatory health screening system for all travel, airport and traffic personnel upon arrival and departure from the workplace, and conducted routine antigen screening tests for all personnel. with people in close contact with COVID-19 patients. Cuba recorded an additional 6,750 cases and 31 deaths, bringing the total number of cases and deaths here to 231,568 and 1,490 respectively.