(Techz.vn) Mazda RX-8 is quite cool by the owner, but the liquidation price everyone hears about must be startled.
In the Vietnamese market, the number of Mazda RX-8 owners found is not much. This is an unsuccessful Mazda model in terms of sales. But the Mazda RX-8 "won" countless awards globally.
Most of the Mazda RX-8 currently available in Vietnam belong to owners who are passionate about cars. Therefore, these people usually do not leave the car in its original state. Mazda RX-8 being mentioned in the article has been upgraded by some details.
This Mazda RX-8 was produced in 2004, the ODO level has not been revealed. The appearance of the car looks very fancy with a green paint coating, along with the car body is plastered with decorative stripes. Overall the car is more aggressive thanks to a sports bodykit package, a new bonnet with many air intakes. The rear is equipped with a large wing made of carbon fiber. Mazda RX-8 owns a set of 19-inch single 6-spoke wheels, combined with a slightly rear suspension system capable of lifting / lowering the ground.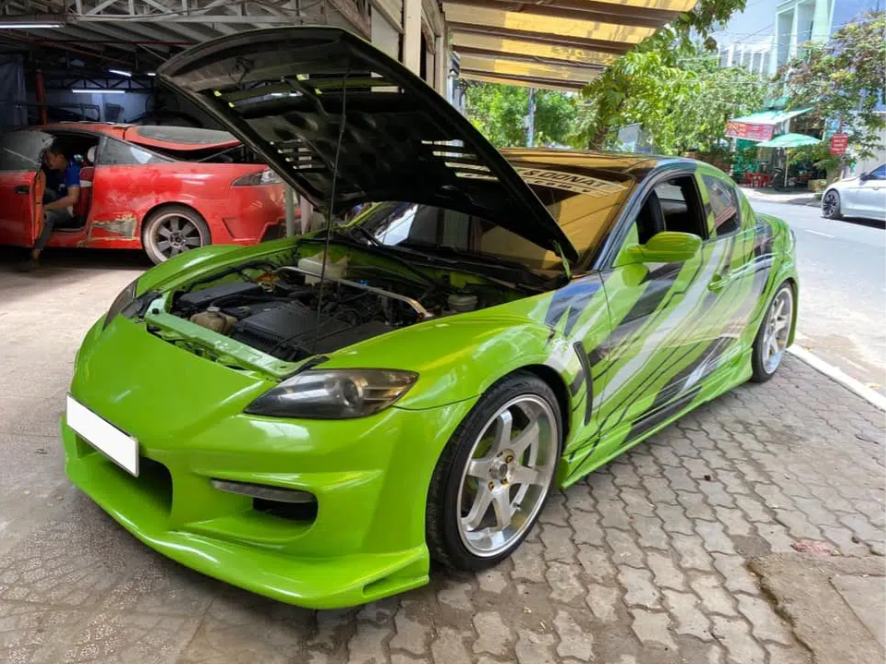 Mazda RX-8 is equipped with "legendary" Wankel rotating engine, 1.3L capacity, combined with a 6-speed manual gearbox to produce a capacity of 238 hp, maximum torque of 220 Nm. And yet, the Mazda RX-8 also has an upgraded engine cooling system to ensure smooth operation of the car after a long period of use. Despite owning a small capacity engine, the power of the Mazda RX-8 is still greater than the popular small luxury cars today such as the Mercedes-Benz C 200 (184 hp) or the BMW 320i Sport Line (184 hp ).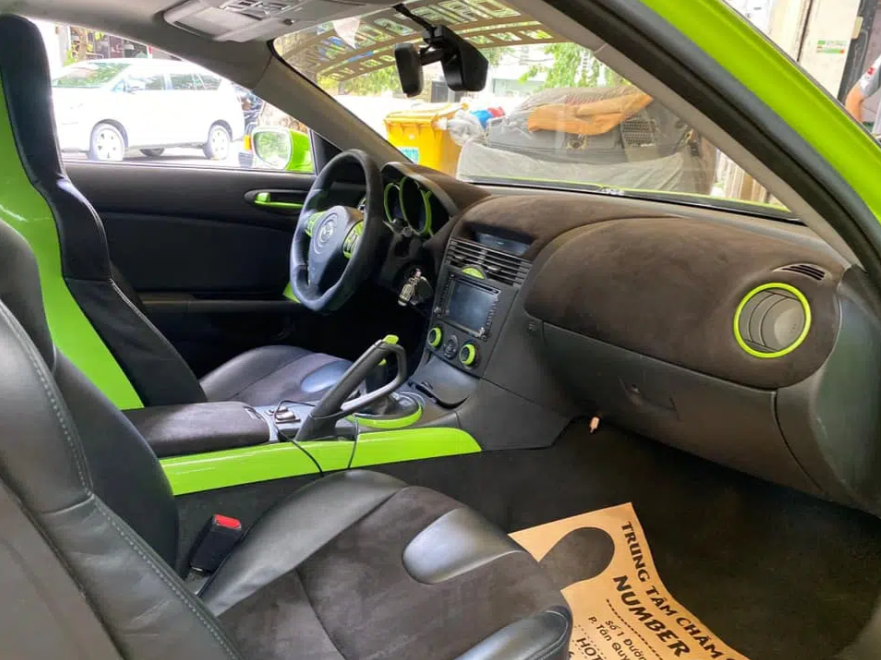 The interior of the car has 2 main colors: black and blue. The car is equipped with an entertainment screen. In addition, to ensure security, the owner has added a dash cam, reverse camera and tire pressure sensor for the Mazda RX-8.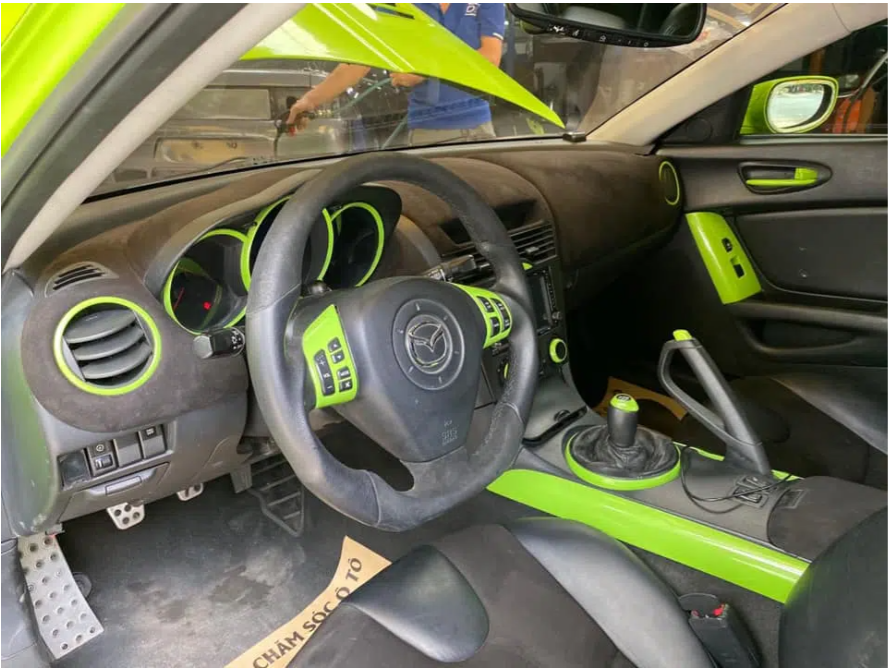 Despite its unique and beautiful appearance, the owner of the Mazda RX-8 is selling this car for only 450 million VND. This figure is equivalent to a standard version of the Hyundai Accent being distributed in the Vietnamese market.
Photo: Hoang Le
.