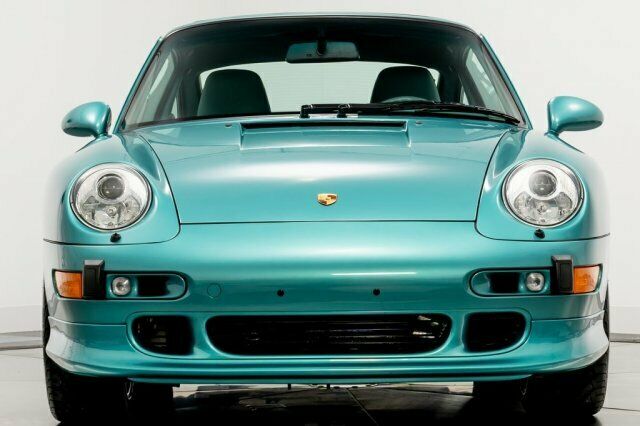 Some of the 1997 Porsche 993 Turbo S sports cars are currently in the interest of Porsche enthusiasts, however, if you believe there is one Porsche 911 certain 993 life is sold by car owners for $ 899,900, equivalent to 20.9 billion will make many people feel shocked.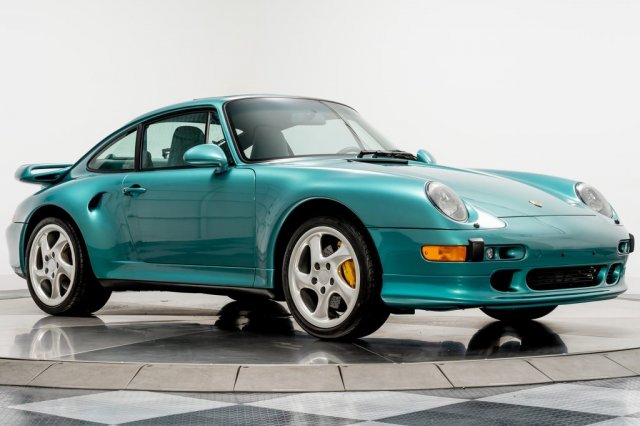 At that price, a lot of people can buy up to two Porsche 911 GT2 RS supercars or a new Porsche 935, which still doesn't run out of $ 899,900. So the reason why the car owner "screams" up to nearly 900,000 dollars has made the online community curious.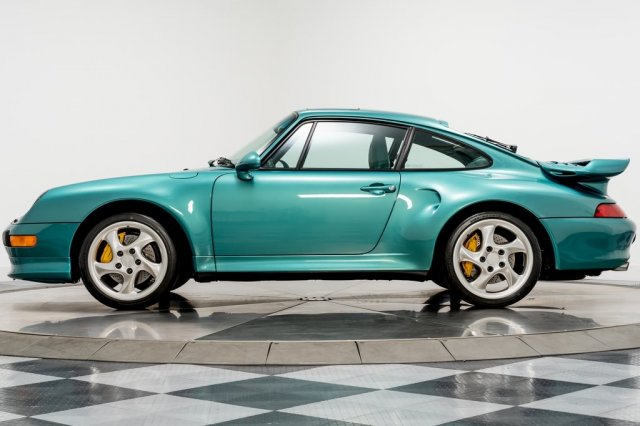 The first is that the 1997 Porsche 993 Turbo S sports car was run by a very expensive personalization program, and no other second vehicle like that was ever made.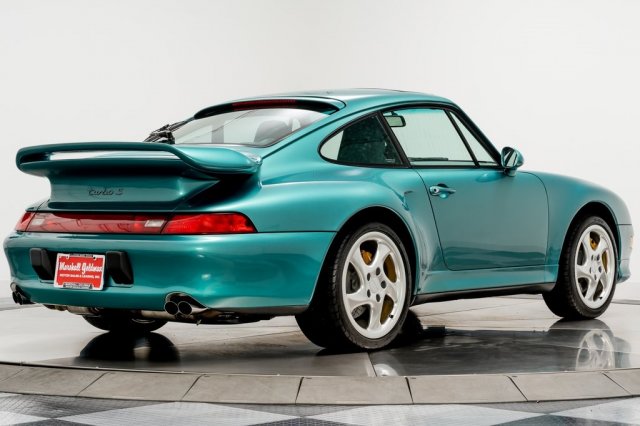 Exterior of the Porsche 911 Turbo S 1997 is for sale more than 20 billion owned Wimbledon Green paint very unique and stylish at this time.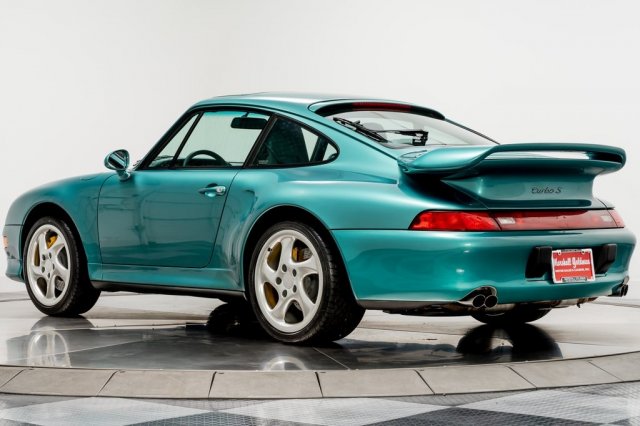 This is a green paint with a metallic finish surface that is somewhat reclining to blue. This paint color is often used more in later Porsche cars. It is said to be more, but actually this paint color is only applied to a number of Porsche cars counted on the fingers.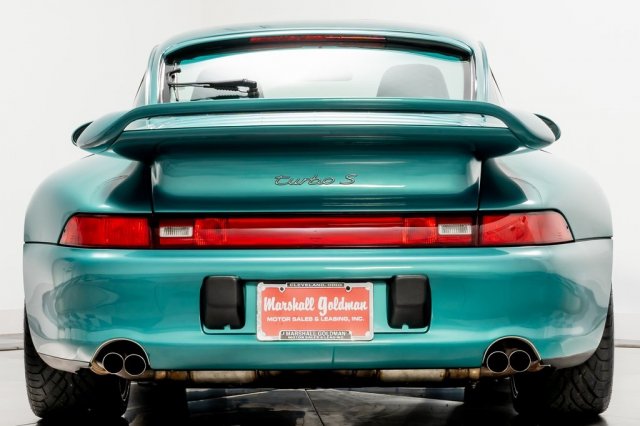 Combined with Wimbledon Green paint color, the exterior is finished with silver wheels and yellow brake shackles. The window borders are painted black. In the Turbo S version, the car will own some details to distinguish it from the lower versions such as the larger wing, along with the symmetrical dual exhaust system and the Turbo S logo on the sill.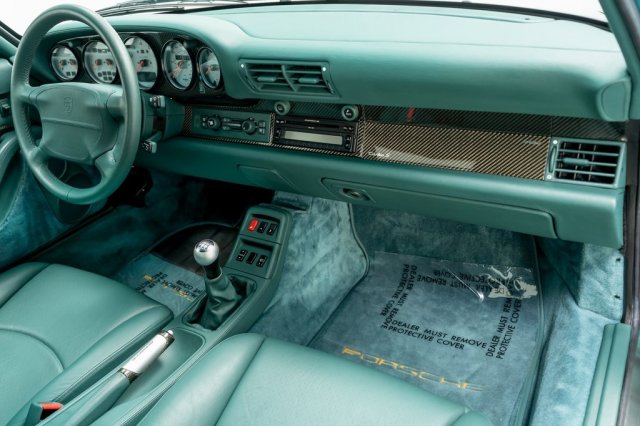 The next interesting point is that the interior of the 1997 Porsche 911 Turbo S is selling more than 20 billion VND to continue to be "bathed" with the dominant blue tone. The seats, steering wheel, dashboard are all covered in Nephrite Green leather.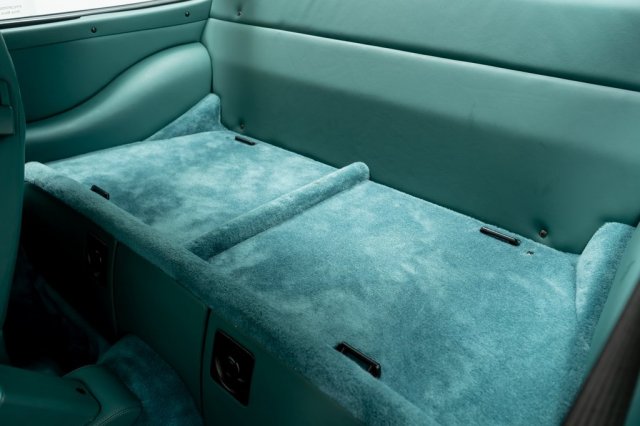 While the footrest, rear seats, ceiling and center console are covered with suede of the same color.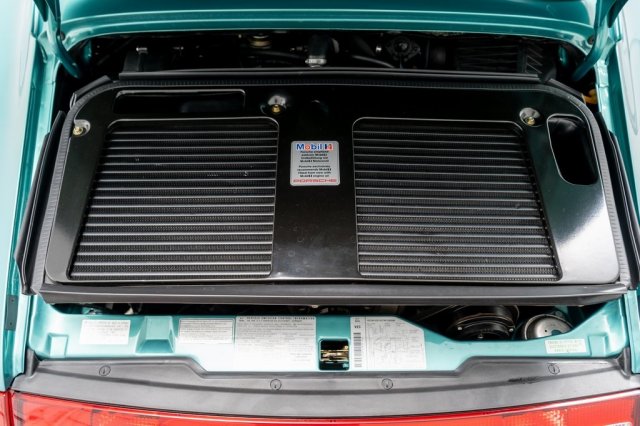 Beneath the rear engine cover of the 1997 Porsche 993 Turbo S is a 3.6-liter, six-cylinder, front-mounted engine block combined with two KKK K-24 turbochargers. The maximum power that the car can create is 450 horsepower, however, this Porsche 993 Turbo S is for the US market, so it only owns 424 horsepower.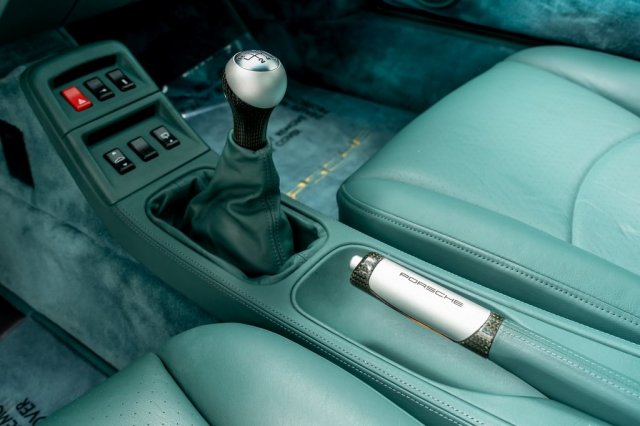 After 23 years of use, the 1997 Porsche 993 Turbo S is on sale for more than 20 billion dong. The condition is almost brand new when the speedometer numbers are currently stopped at 532 miles, equivalent to 856 km. The outside paint details are also new, while the interior retains glitter and the seats are not wrinkled.
Tin Tin
.