Variation B.1.1.7, also known as UK variant of SARS-CoV-2 virus, spreads 35-40% faster. And it could also pose a higher risk of death for those infected. That's what British Prime Minister Boris Johnson said in a statement last month.
But a new UK government scientists report now shows the correct number: The UK variant of the SARS-CoV-2, or B.1.1.7, caused a death rate of 1.36 times up to 1.65 times the original virus.
"In the overall picture, the risk of hospitalization and death from infection with this variant is 40 to 60% higher."Explains Neil Ferguson, the British government's epidemiologist and scientific advisor. "This reinforces the need for the social blockade and segregation policies that the British government is adopting."
Outside UK borders, variant B.1.1.7 of the SARS-CoV-2 virus has also been recorded in 82 countries, including Vietnam. Scientists are also concerned that this variant may continue to mutate to give the SARS-CoV-2 virus resistance to the vaccines that humans are developing.
Concerns about the danger of variant B.1.1.7 began to emerge in January, when the UK government's new respiratory virus threats Advisory Group (NERVTAG) presented its data. The first showed: The COVID-19 patients infected with B.1.1.7 were more likely to die than those infected with non-variant SARS-CoV-2.
But NERVTAG noted that this conclusion may not be accurate, as the data will still be accumulated. "In the next few weeks, as the analyzes become clearer, the new conclusions will be more accurate"they write.
Two weeks have passed, until now NERVTAG has finally released new detailed figures on the dangers of B.1.1.7. "In recent analyzes, we have added more datasets and are able to control confounding factors. This increases the confidence in the association between infection with variant B.1.1.7 and greater severity of COVID-19 in the patient's body.", the British scientists said.
NERVTAG's update report citing results from the London School of Hygiene & Tropical Medicine research team showing: The relative risk of death within 28 days of people infected with variant B.1.1.7 is higher. 1.58 compared to those infected with the non-variant SARS-CoV-2 strain.
Results from another study by Imperial College London show that number is 1.36. While Public Health England performed a cohort analysis and found that the risk of death with B.1.1.7 infection increased by 1.65 times compared with patients with COVID-19 without variant.
A series of other analyzes in the UK also showed a higher hospitalization rate in patients infected with B.1.1.7, and a 1.44 times higher incidence of being in the ICU intensive care unit.
NERVTAG is not sure why the UK variant of the SARS-CoV-2 virus could cause higher mortality. But some scientists speculate that the reason may be because people infected with B.1.1.7 have a higher viral load. That means they carry more viruses in their body and thus the virus causes more damage to the body.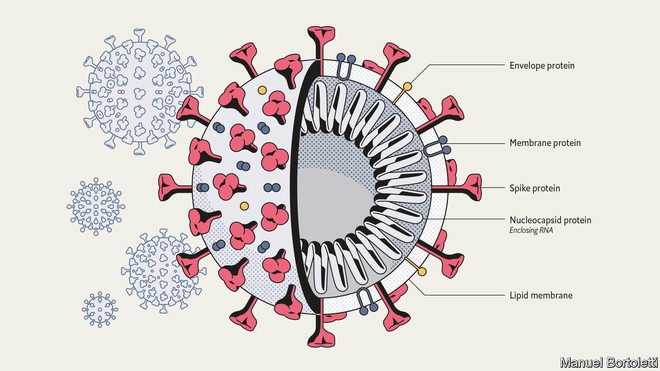 In addition to the 35-40% higher chance of spread, B.1.1.7 is causing a new wave of COVID-19 on a global scale. In the United States, the Center for Disease Control and Prevention estimates that B.1.1.7 will become the main COVID-19 strain by the end of March. Accordingly, every 10 days, the number of cases of COVID-19 infection with variant B.1.1.7 again doubled.
In the UK, the number of people infected with variant B.1.1.7 accounts for 90% of the total number of COVID-19 cases in this country.
In addition to continuing to implement measures of social stretching, wearing masks and washing hands, vaccines are currently a strategic solution to combat the spread of B.1.1.7.
In Israel, where this variant prevails, new cases and serious illness cases have been significantly reduced among people over 65 years of age as vaccination priority groups.
But the vaccine implementation needs to be done quickly. Because there is some evidence that variant B.1.1.7 in the UK is continuing to change. It can crossbred with variant SARS-CoV-2 in South Africa, or evolve independently to carry a vaccine-resistant gene.
"What we need to do is vaccinate as many people and as soon as possible", Dr. Kristian Andersen at Scripps Research Institute, USA emphasized.
Refer Nytimes, Medpagetoday