Recently, the Western Lakes Fire Department of Wisconsin, USA, posted a warning about the risk of bottles of dry hand sanitizer exploding in sun-drying cars. Accompanied by this warning is the image of the inside of a car deformed and melted plastic, allegedly due to the explosion of a bottle of dry hand sanitizer.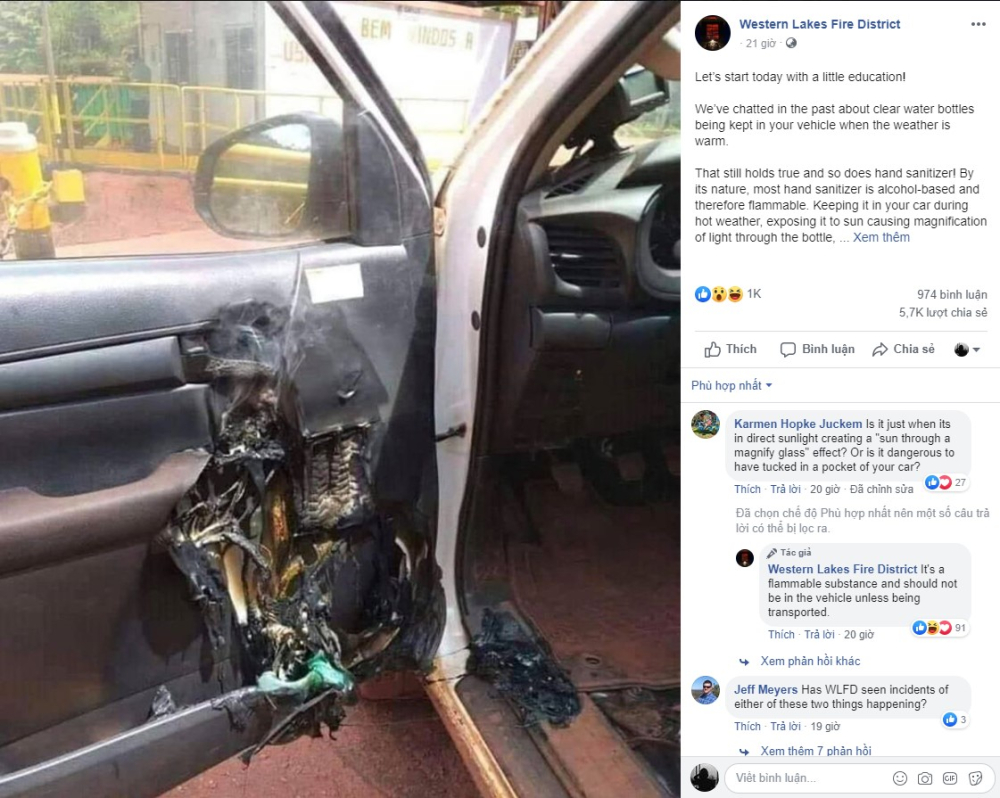 The contents of the Western Lakes Fire Department's warning are as follows:
"Get started today with a small educational lesson! In the past, we have talked about the risk of having transparent water bottles inside cars when the weather is warm. This holds true even for bottles of dry hand sanitizer. In essence, most dry hand cleaners are alcohol-based, so they can cause a fire. On hot days, the sun shines on bottles of dry hand sanitizer in cars that can set them on fire. If dry bottles of hand-washing liquid are located near the fire source when a user smokes in a car or grill during a weekend outing, disaster can occur. Please do not take these risks lightly and prevent fire".
After appearing on social networks, the warning message of the Western Lakes Fire Department quickly caused a stir and made many people worried. This is not surprising as in many countries, the weather has now turned to summer Covid-19 disease There are still complicated developments that make dry hand washing liquid an indispensable "companion" for people.
However, experts from the Poynter Media Research Institute disagree with the Western Lakes Fire Department warning. According to experts, the image of the above-mentioned dry hand sanitizer bottle in a car is actually a hoax that first appeared in Thailand, then spread to Brazil and Costa Rica.
According to learn by AFP Thailand, this image was cut from a video that appeared online in 2015. This video shows two young Saudis using sprays and lighters inside cars, causing a fire. The flare was quickly spread to areas inside the car, such as the driver's door.
Video recording a car fire in Saudi Arabia since 2015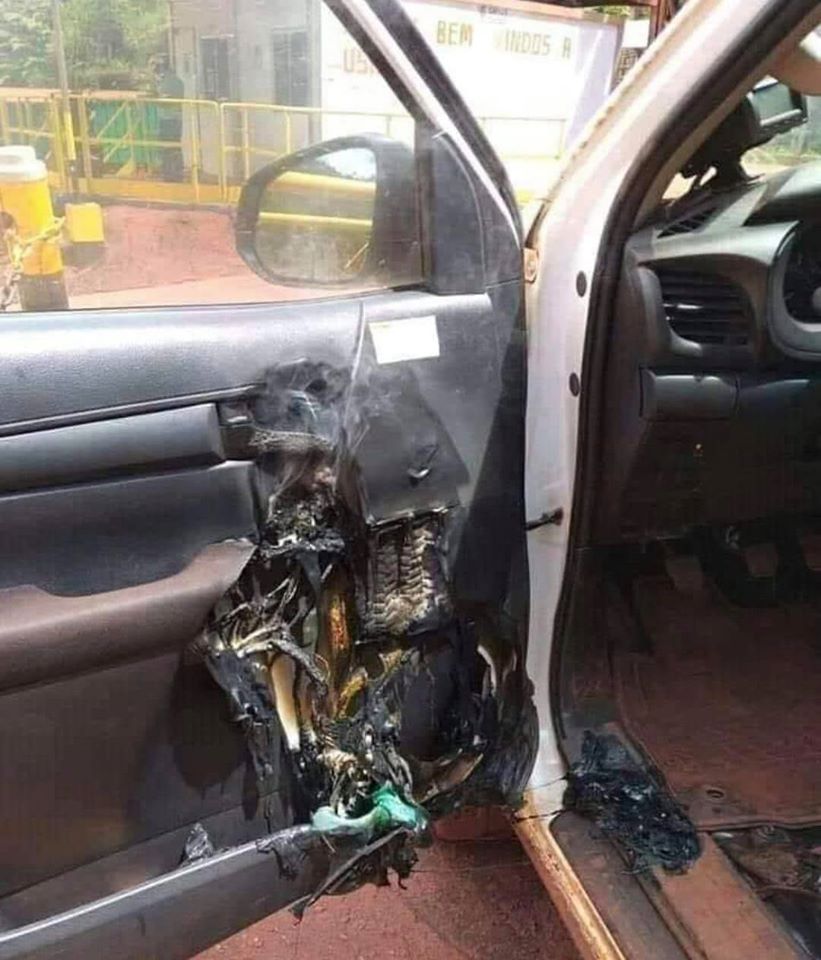 According to experts, the temperature inside the car must reach 300 degrees Celsius in order to make the dry hand sanitizer bottle explode. Meanwhile, researchers at Arizona State University found that the highest temperature in a car when it was exposed to the sun dropped only about 71 degrees Celsius.
Lan Quyen
.