#toptier #brand #atomization #industry #public #leave #opportunity


New types of tobacco have always been a hot topic, but the electronic atomization industry has undergone many subversions before it has formed a market structure with small cigarettes as the dominant force.
Many years ago, the trendy and highly playable cigarettes first flowed into the Chinese market from abroad; subsequently, heat-not-burn (HNB) products represented by IQOS accounted for more than 18% of the market share in Japan and other countries; now, it can be exchanged Bomb-type electronic atomization products have become the market leader, and the electronic atomization industry has been iteratively upgraded.
Electronic atomization is a new industry. In the early days, it was criticized by many people due to controversial reports in the United States. This industry has also suffered a certain degree of exclusion and controversy. But nowadays, electronic atomization technology with stable performance is changing the way of life of many people, and the whole industry is also emerging day by day, showing a trend of continuous growth.
From 2018 to 2019, many bullet-changing atomized e-cigarette brands led by RELX and YOOZ pomelo have entered this new track one after another, and their development speed is particularly fierce.
Image source: YOOZ
On October 30, 2019, the "Notice on Further Protecting Minors from E-cigarettes" was released, and the "Online Prohibition Order" of e-cigarettes was officially implemented. While atomized cigarettes are fully sold offline, the regulatory authorities have also imposed corresponding penalties on illegal sales and illegal promotion of atomized cigarettes by some businesses.
From the "thousand-smoke melee" to the online ban, more than 90% of e-cigarette brands eventually closed down, and now the top e-cigarette brands are gradually concentrated, and the industry's competitive landscape is becoming clearer.
In 2020, the electronic cigarette industry has entered a new stage of development. A series of major European and American e-cigarette markets, such as the United States and the United Kingdom, have announced the legalization of e-cigarettes and standardized declaration rules. The domestic e-cigarette industry is also proceeding in an orderly manner under the strict supervision of relevant departments. As the global leader in the atomization industry "Simall" is listed on the Hong Kong stock market and its market value has exceeded HK$400 billion, new types of tobacco have once again become a hot topic.
In the emerging electronic atomization industry, the electronic atomization brand "YOOZ", founded by the founder of Tongdao Uncle Cai Yuedong, is stepping up in-depth research on market trends and formulating the development strategy of its electronic atomization products offline retail.According to the number of stores and channels announced by many electronic atomization brands, YOOZ among the "new cigarettes" forces has gradually narrowed the distance between YOOZ's offline layout and the number of specialty stores has ranked second in the domestic market. .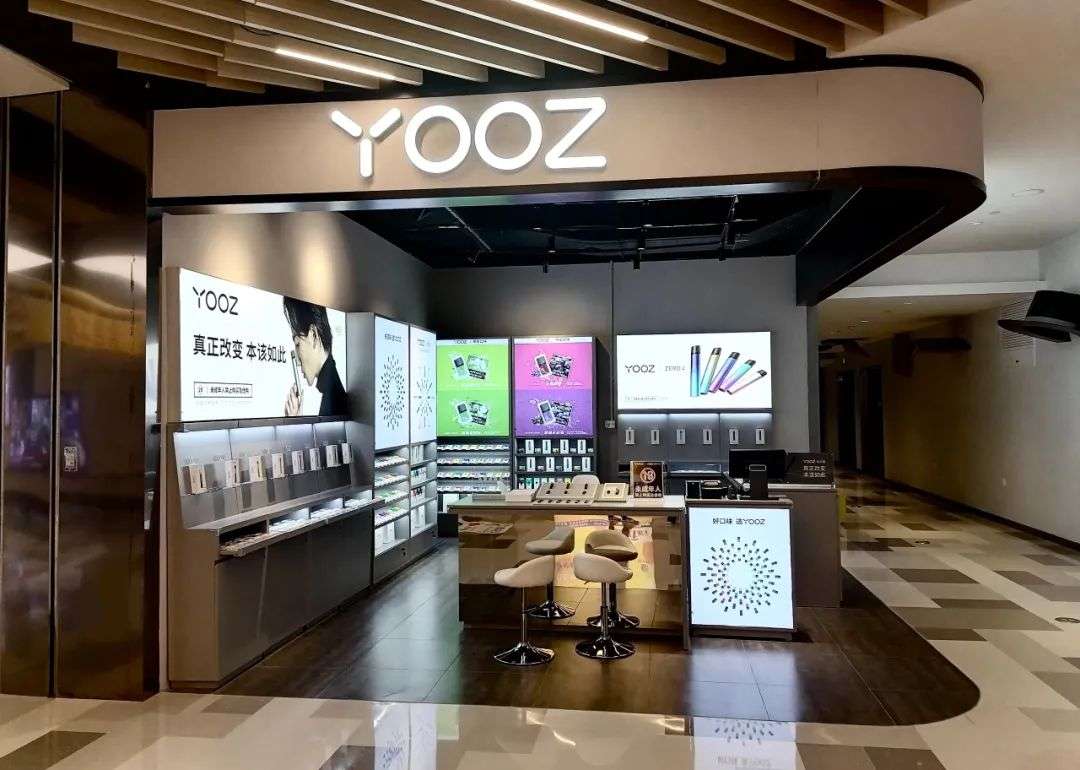 YOOZ store
What is the layout of YOOZ for compliant offline franchise stores?
YOOZ was established in early 2019. The founder is Cai Yuedong, the founder of the original Tongdao Uncle. After selling the original company at a valuation of 300 million yuan, he went to the Silicon Valley of the United States to investigate technology projects in various fields, and finally chose the electronic atomization, which integrates technology and people's livelihood consumption. New track. Cai Yuedong told 36Kr that YOOZ currently has a team of nearly 300 people. The core team comes from Apple, Tesla, Dell, Uber, and major Internet and consumer product companies.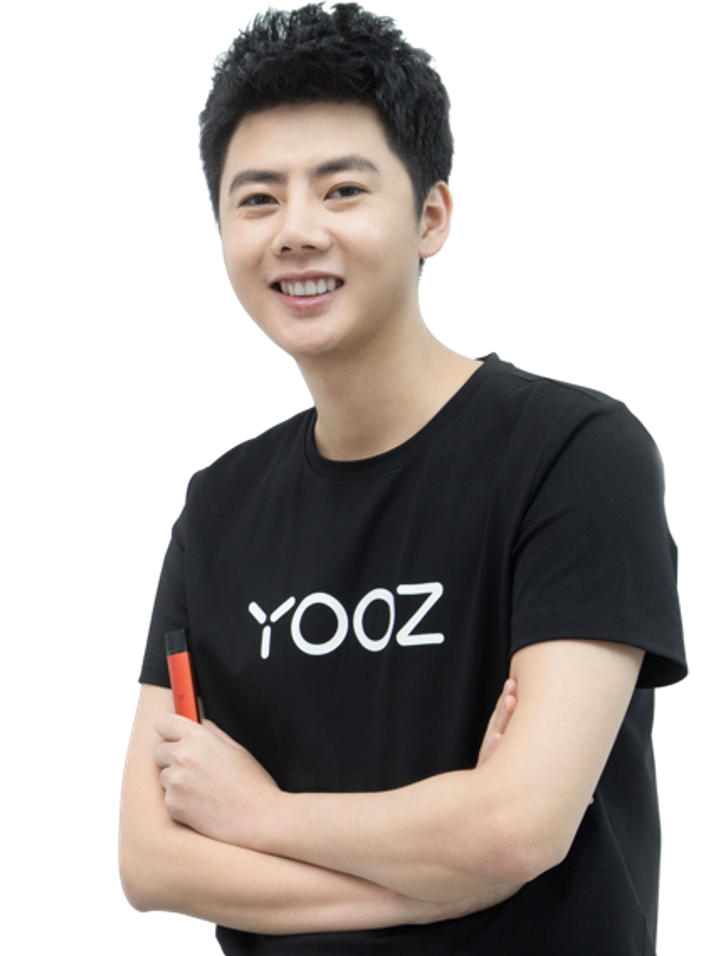 YOOZ founder and CEO Cai Yuedong
In the online ban at the end of October 2019, YOOZ actively cooperated with the regulatory authorities to stop all online businesses, which caused YOOZ to lose more than half of its revenue sources. After layoffs, adjustments to organizational structure and market strategies, YOOZ focused Based on product research and development, the first "price war" in the electronic atomization industry was launched in May 2020, and the "9.9 yuan" entry-level low-priced refill cigarette stick YOOZ mini was launched. Cai Yuedong said that a certain percentage of consumers who started YOOZ through mini will become long-term users of flagship products.
In July 2020, YOOZ launched a new product series, and learned from the practice of the fashion industry, continuously launching dozens of new products in different colors and materials.
Up to now, the monthly shipment of YOOZ's atomized replacement bombs has reached 10 million units. "Just like new energy vehicles, although Tesla, Weilai and other new car forces are still in the early stages of development, there is still a lot of room for market share to develop," said Cai Yuedong.
In addition to the launch of mini products, YOOZ opened the largest store subsidy in the industry in mid-2020. With the support of new products, new store policies and mini, the number of YOOZ offline stores exceeded 2,800 in early 2021. , And will reach 3,500 by the end of January.
Among them, in the last quarter of 2020 alone, YOOZ opened nearly 2,000 stores.
Subsidy 600 million stable channels to grow together with the industry
For Cai Yuedong, 2021 will be the most important year in the development of YOOZ so far.
As the e-cigarette company with the market share closest to the domestic top brands, what new plans will YOOZ have in the upcoming development window? Cai Yuedong and his team's answer is: continue to increase subsidies, it is estimated that the subsidy will be 600 million yuan in 2021, and more than 10,000 brand stores will be deployed nationwide in compliance.
There are two reasons for accelerating the opening of offline stores: First, in the process of continuous expansion of channels, YOOZ found that specialty stores are the most stable electronic atomization sales scene, with high new pull efficiency, and can strengthen the communication between brands and users Feedback; secondly, because the electronic atomization industry is relatively special, brands must strictly abide by relevant laws and regulations, and stable channels are easier to manage, and any behavior of selling products to minors is avoided.
"Opening 10,000 new stores with 600 million yuan and launching an entry-level people-friendly policy is our decision based on industry judgment. YOOZ will help more people to open stores in compliance with the law, and share risks and share risks with each owner. Growth." Cai Yuedong said.
In addition to the domestic market, YOOZ has also developed offline stores in dozens of countries. The overseas market currently accounts for nearly 10% of the company's total revenue.
In early January this year, as a company that pays great attention to user needs, YOOZ released a transparent cotton core atomization replacement bomb (previously, the replacement bomb mainly used the FEELM ceramic atomization core produced by Smol), and launched the "dual core strategy" for users. Provide a variety of options.
"YOOZ has always attached importance to consumer experience, which is the foundation of brand development. Therefore, while upgrading product technology, we are also constantly releasing new hosts and new flavors to meet different user needs." Cai Yuedong said.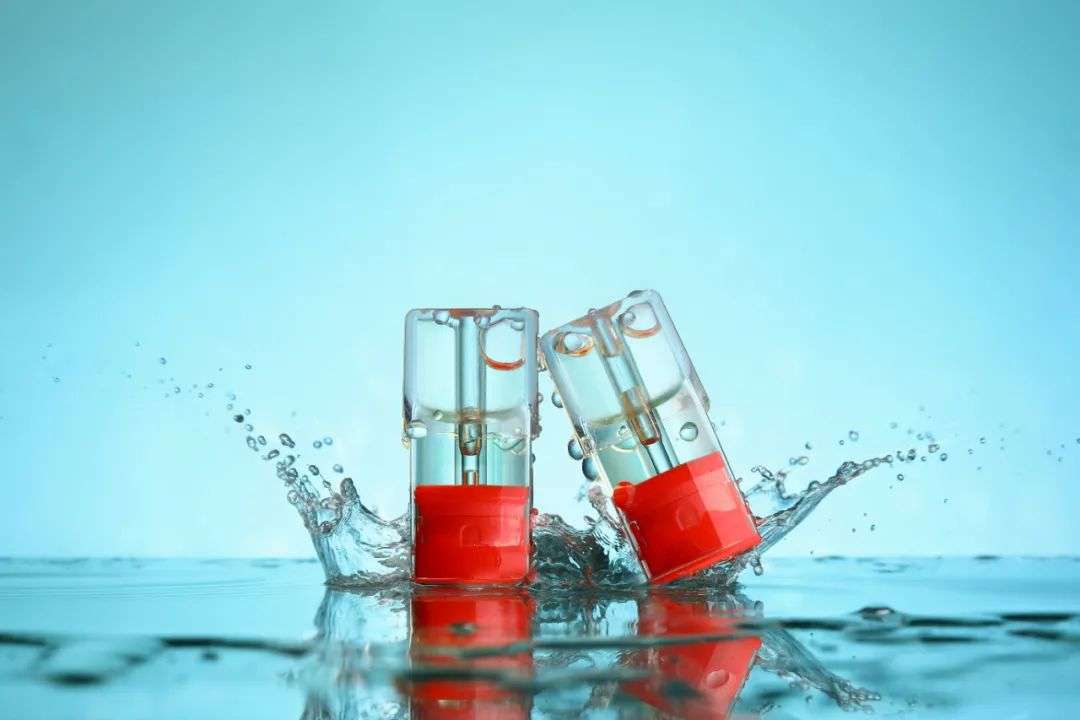 YOOZ cartridge
Write at the end
The electronic atomization industry has entered the current stable period from the outbreak period. Offline channels have become a battleground for all brands. However, even the brand that has not touched the ceiling of the industry is still the second station with a market value comparable to that of B station. Level market company.
Every industry that has formed a scale is inseparable from the joint efforts of every entrepreneur, consumer and regulatory authority, but this is only a prerequisite for the sustainable development of the industry.
For YOOZ and Cai Yuedong's team, whether the company's transcripts handed in in 2021 can satisfy the market is very important.
.