Not only distributing Peugeot models, but recently, THACO also introduced the Peugeot Django high-end scooter to Vietnamese customers.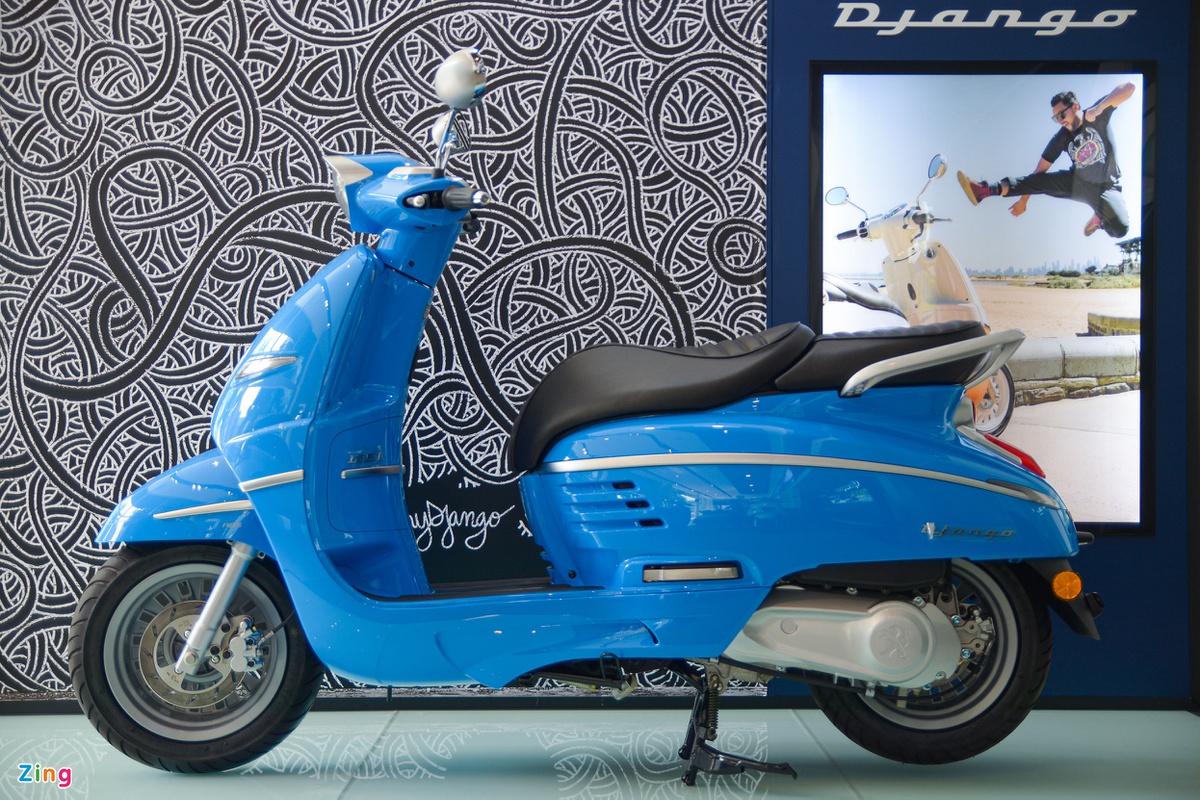 Peugeot Django has a wheelbase of 1,350 mm with an overall dimension of length x width x height of 1,925 x 710 x 1,190 mm respectively. Its design was inspired by Peugeot's S57 and S55 models from 1950-1960.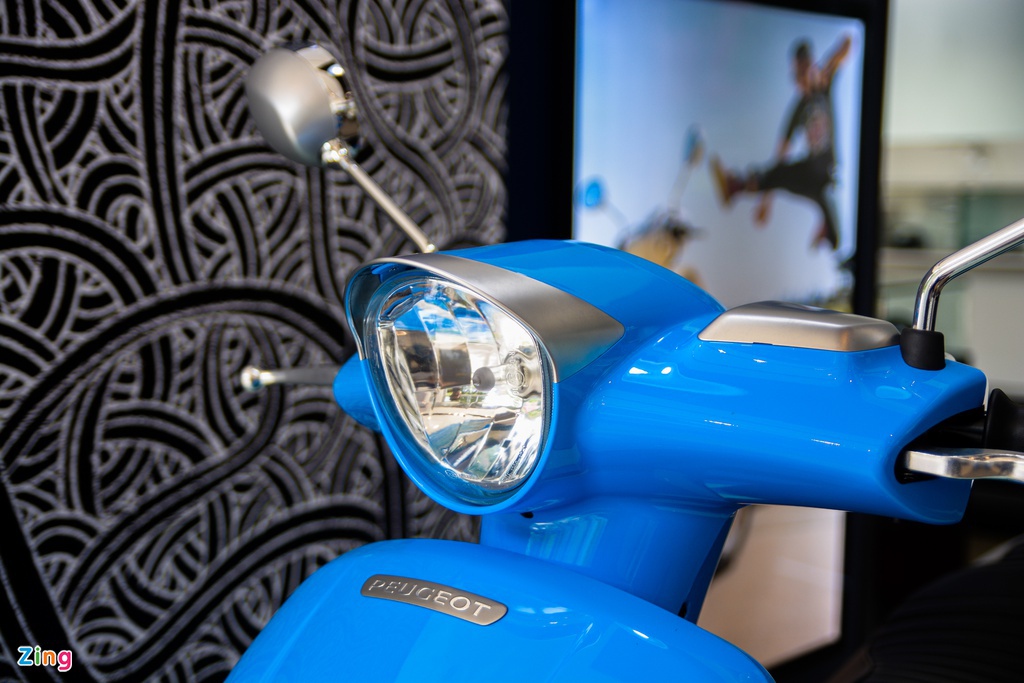 Similar to many classic models, Peugeot Django also uses halogen main lighting with a small metal shield is added above to create accents. The rearview mirror of the car feels elegant and luxurious with a circular design with 2 color tones.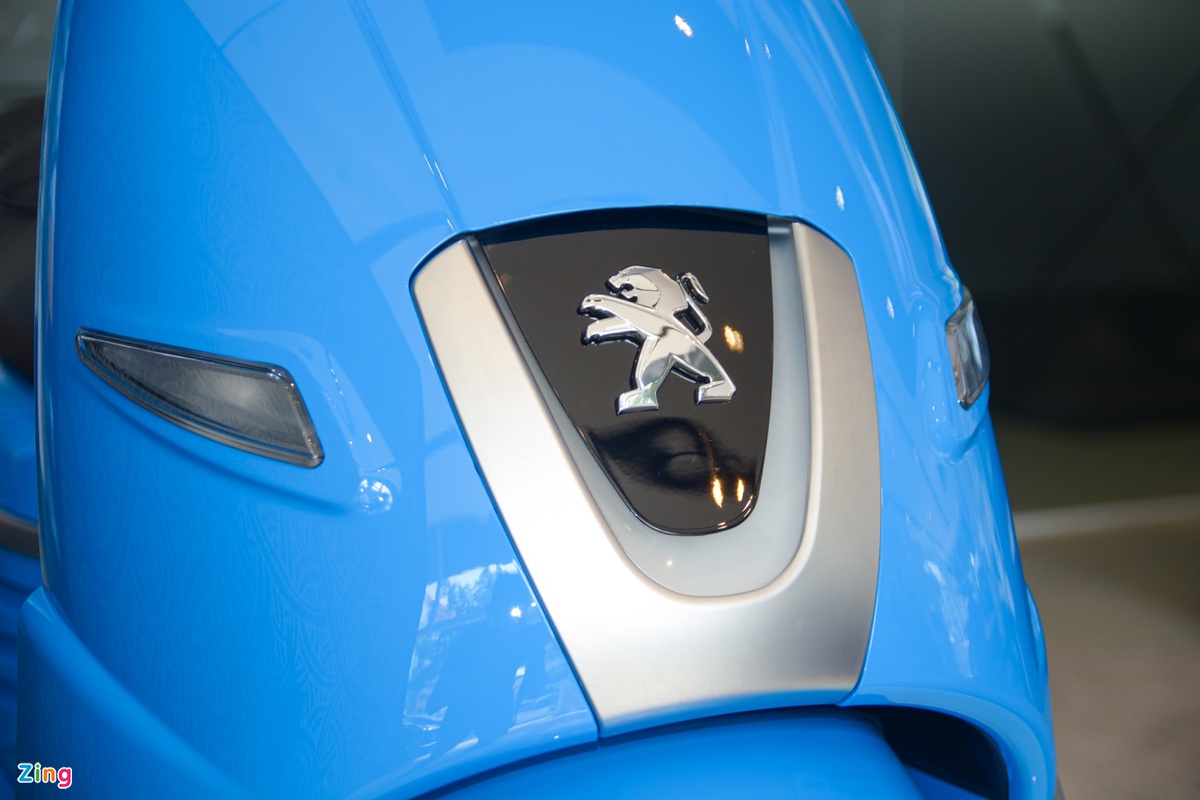 Peugeot Django's bottom camisole is designed in a minimalist style with Peugeot's lion logo in the center. Surrounded by a series of soft shaped DRLs. Peugeot Django uses a system of LED signal lights to help enhance the ability to recognize when traveling on the road.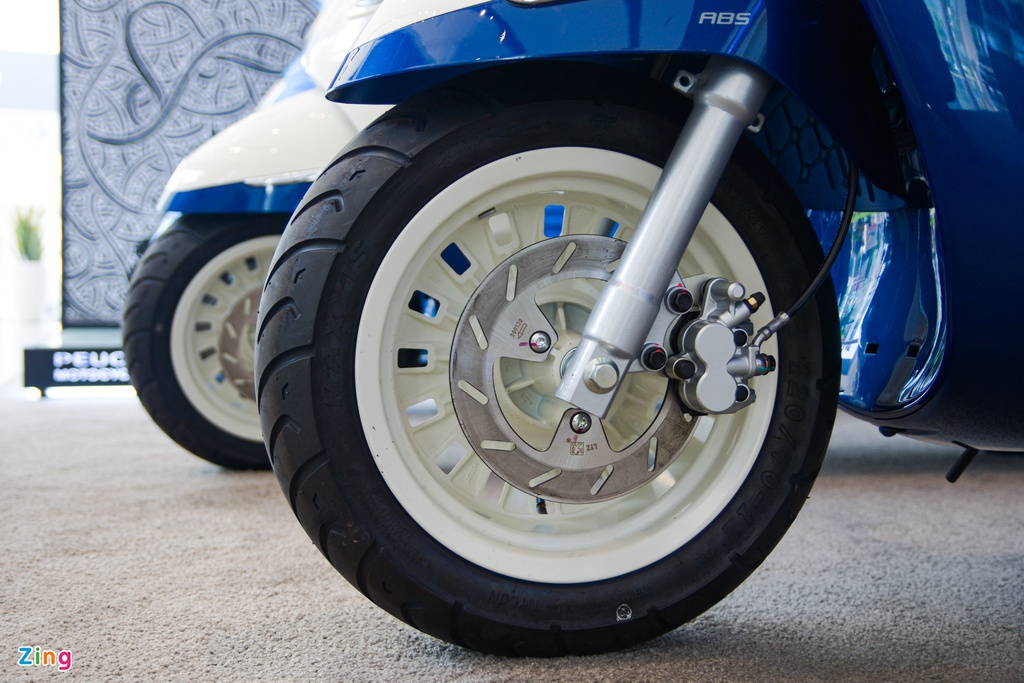 Peugeot Django is equipped with a 12-inch white color wheel with a 120/70 tire set. The front and rear brakes of the car are both disc brakes. Front brakes of Django's are equipped with anti-lock ABS.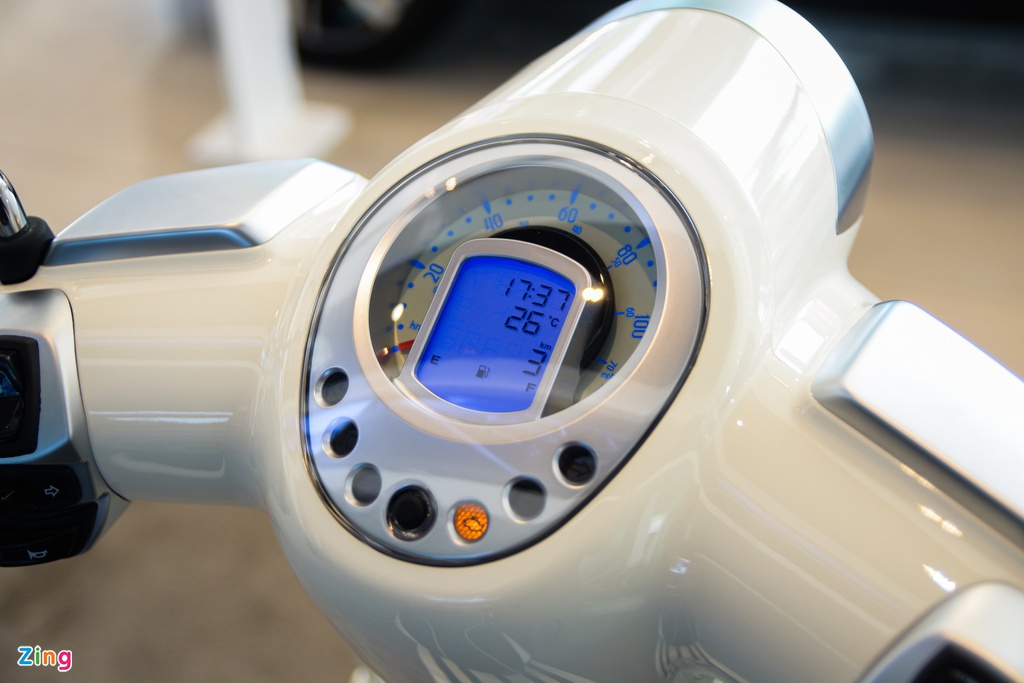 Peugeot Django's cluster of watches is a combination of mechanical hand indicators and an electronic screen that displays lots of information such as travel distance, fuel alarm, outdoor temperature … For the driver to easily observe, the Function indicator lights are placed separately below.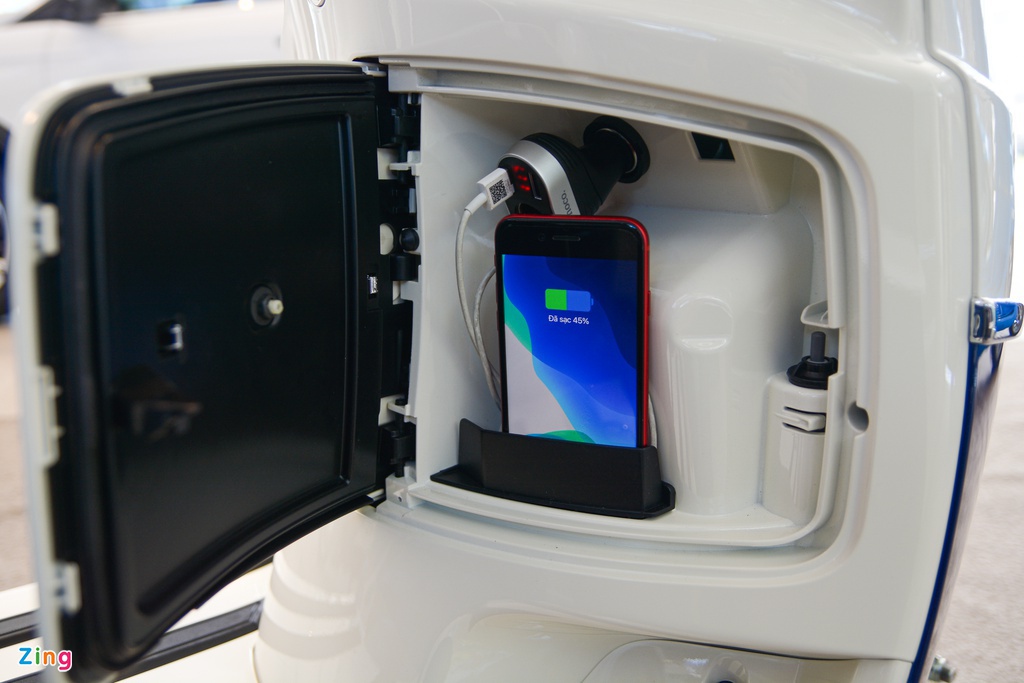 On the front cover of Peugeot Django there are 2 small storage compartments. The right side is equipped with a convenient phone charging port while the left side is the fuel tank.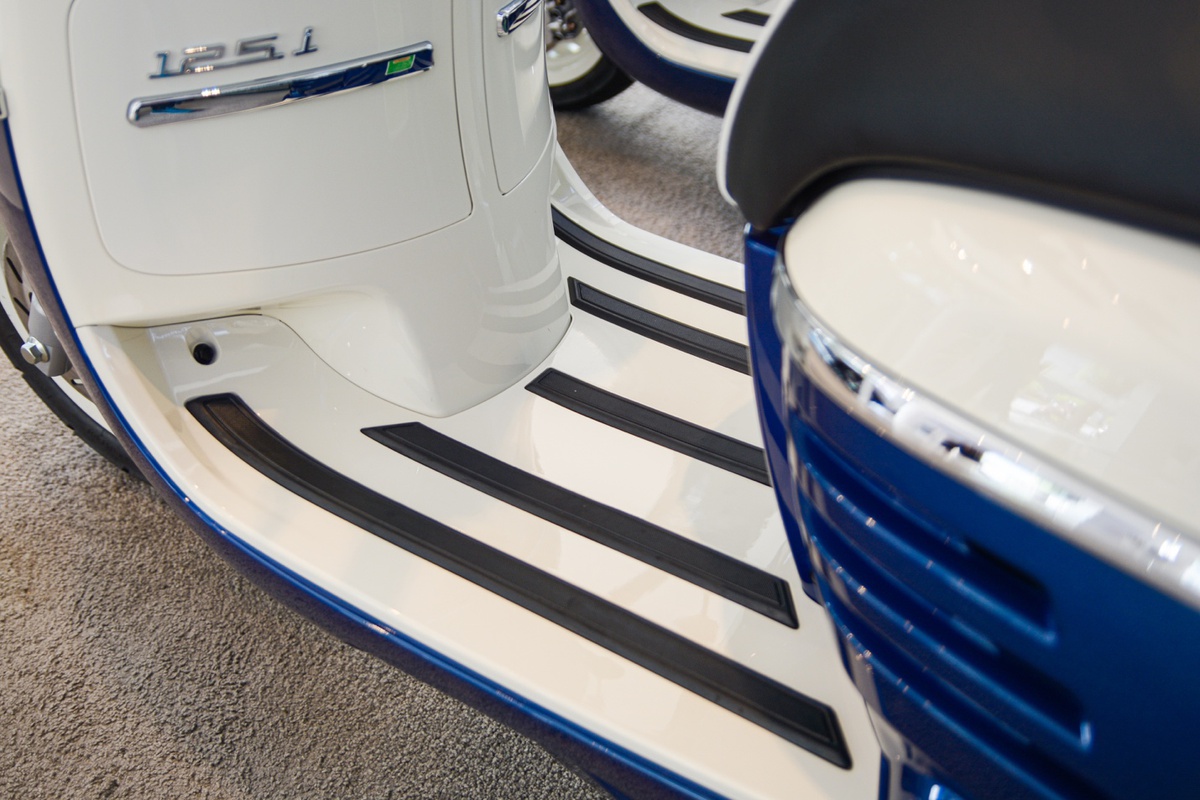 Compared to all competitors, Peugeot Django has more spacious legroom and anti-slip rubber layer, ensuring the operator has stability in the sitting position.
To prevent water from entering the engine, Peugeot Django's rear spoiler features a sealed design with air slots raised high.
The saddle of Peugeot Django is classic with a separate front / rear look. Django is suitable for most Vietnamese users thanks to its moderate seat height. (770 mm).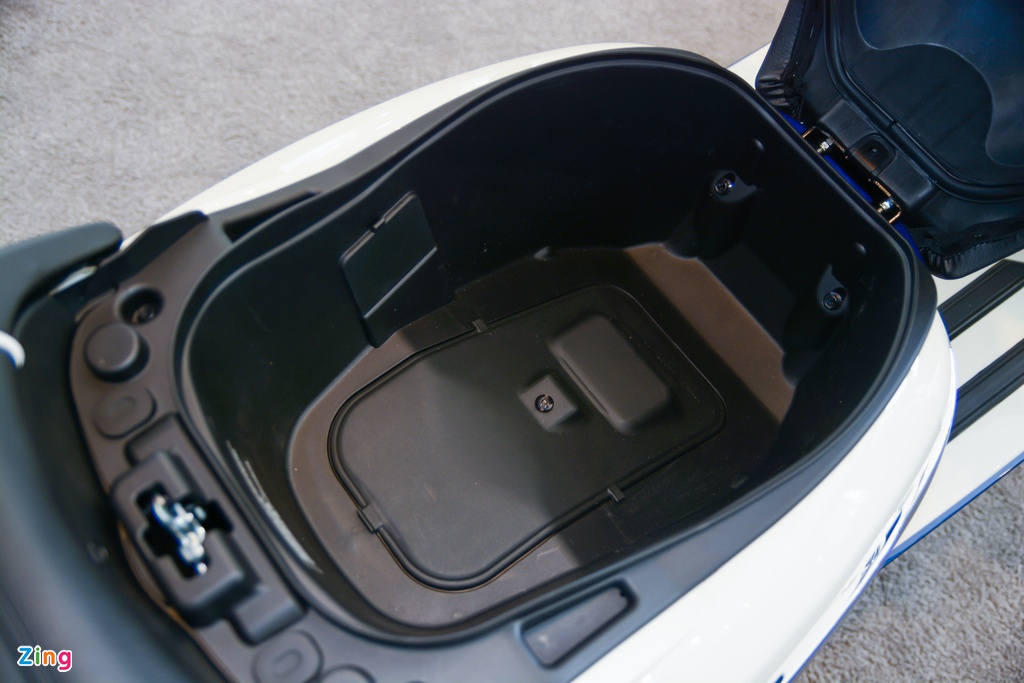 The Peugeot Django storage compartment has a sizable capacity (18 liters) located under the saddle. With this storage compartment, users can fit helmets ¾ and other items such as eyeglasses or gloves.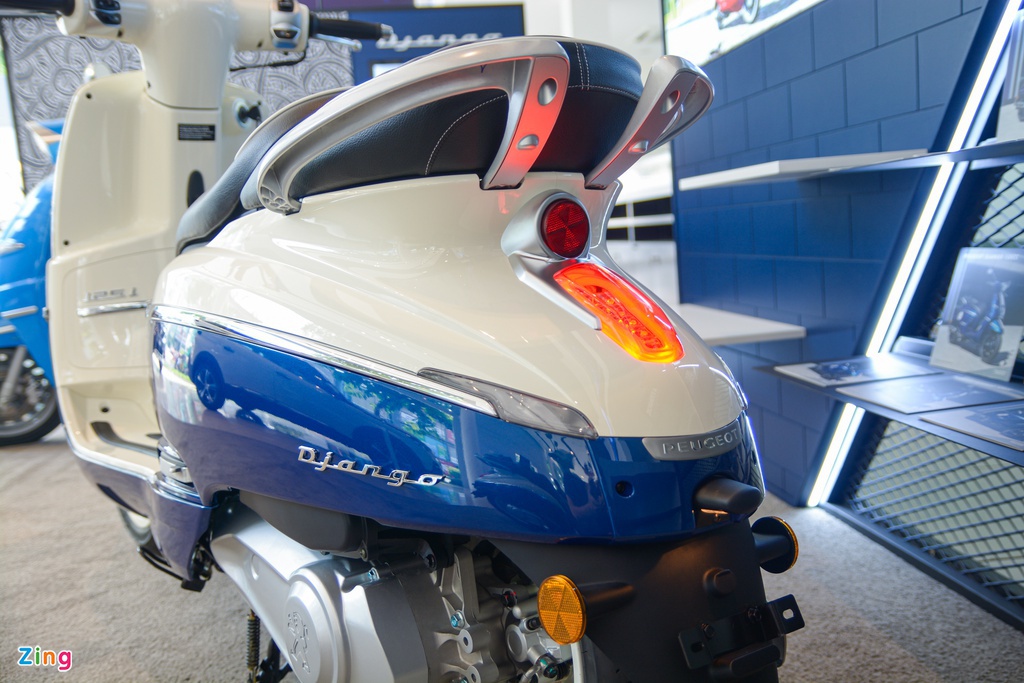 Compared to its competitors, the Peugeot Django's tail is more prominent when the taillights are placed vertically, the reflector is integrated right above. The car's turn signal sequence is stretched along the chrome chain running along the body of the car, giving a sense of harmony and neatness.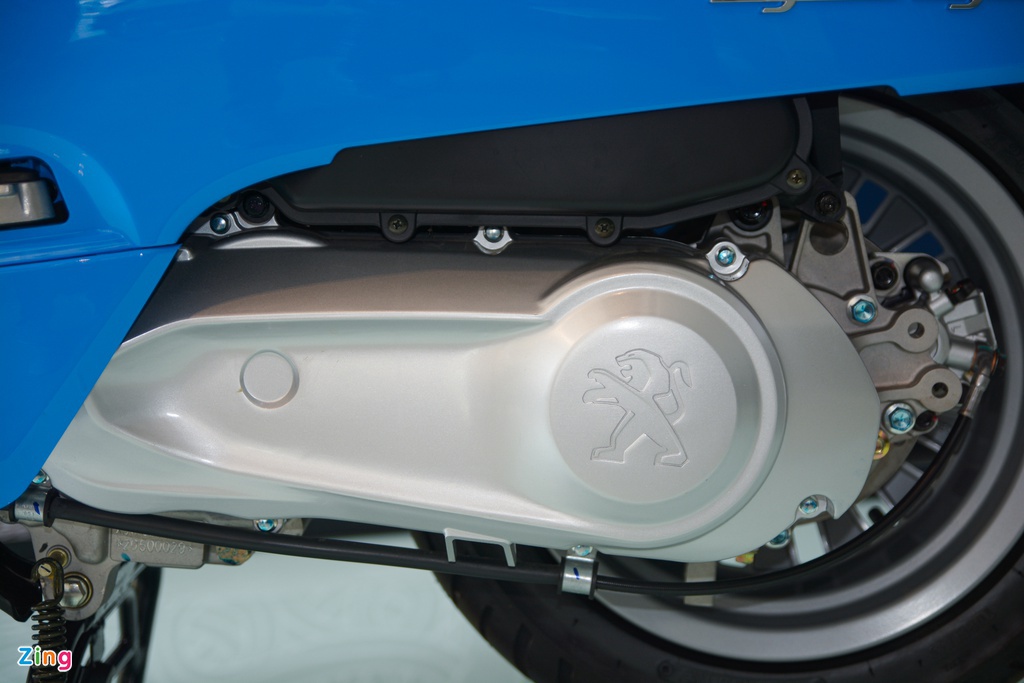 Peugeot Django uses an Easy-Motion engine with a capacity of 125 cc, electronic fuel injection EFI and meets EURO 4 standards. This engine block has a maximum capacity of 10 horsepower at 8,500 rpm, torque of 8, 9 Nm at 7,000 rpm. Users can rest assured driving Peugeot Django long distance travel because the car is equipped with a large capacity of 8.5 liters.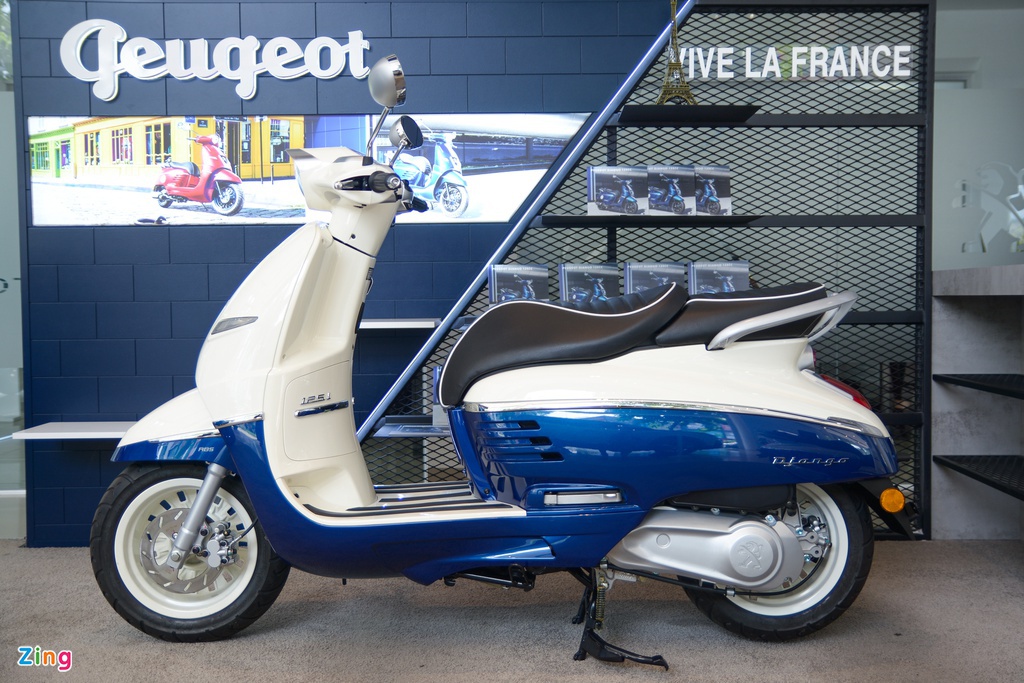 The Peugeot Django's suspension and suspension system are very smooth and the chassis is solid, designed to suit the road conditions of Asia in general and Vietnam in particular.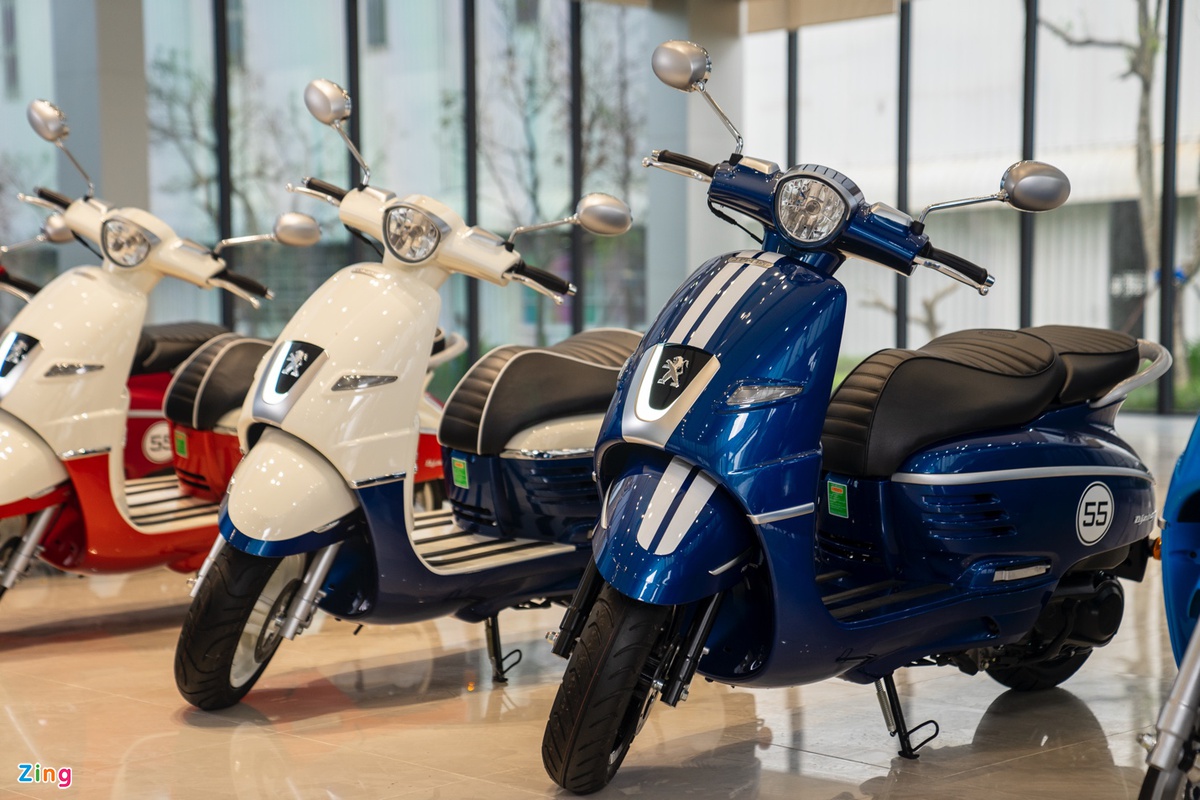 Peugeot Django is currently distributed by Thaco with 7 color options: blue blue, black blue, old white, gray, cherry red, white / blue and white / orange. The car costs 68 million dong. Customers who purchase Peugeot Django from 12/12/2020 also get a premium Zutto Ride Premium Rescue package for up to 3 years.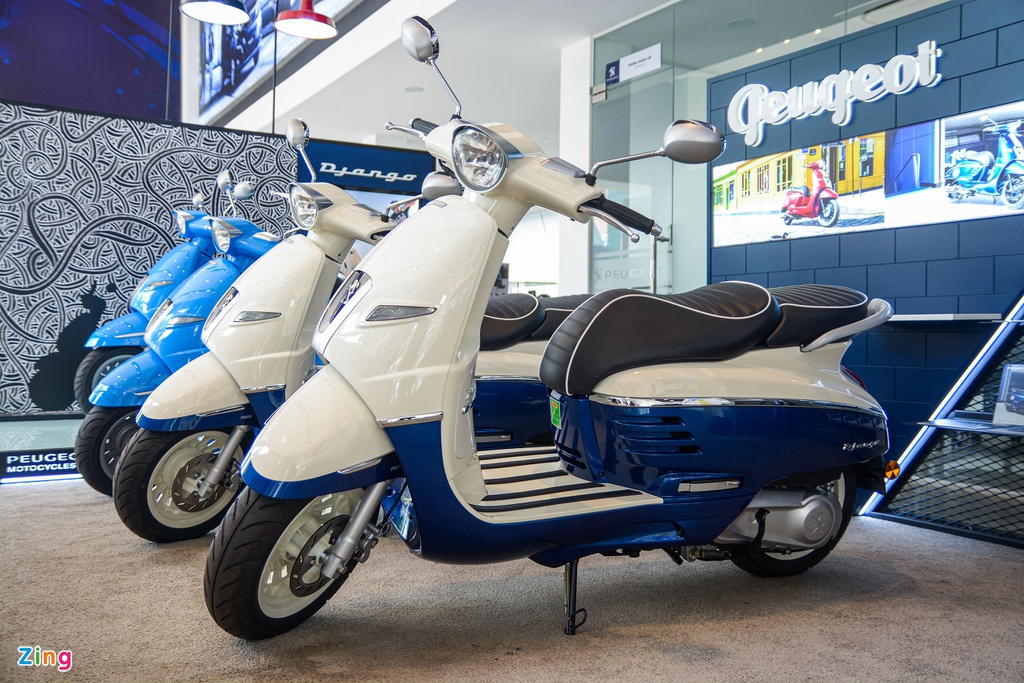 Peugeot Django is not only distributed in Vietnam but also aims to export to ASEAN and other markets such as Australia, China, and Taiwan … Sales target to 2023 of this high-end scooter model. 30,000 vehicles.
Image: Zing
.