The Beijing News (Reporter Liu Zhen) On August 12, a reporter from the Beijing News learned from the Ministry of Culture and Tourism that the Marketing Management Department of the Ministry of Culture and Tourism issued the "Guidelines on Printing and Distributing the "Guidelines for the Prevention and Control of Epidemics in Theaters and Other Performance Places" (Third Edition) Notice", in the annex to the notice, the guide on epidemic prevention and control measures for theaters and other performance venues to resume opening (third version) states that under the premise that the reservation flow limit requirements remain unchanged, audiences in theaters and other performance venues The number of people should not exceed 50% of the seats in the theater, and they should sit at intervals to ensure a safe distance. For this reason, reporters from the Beijing News visited a number of theaters, most of which said that they are making adjustments and preparations for this notice.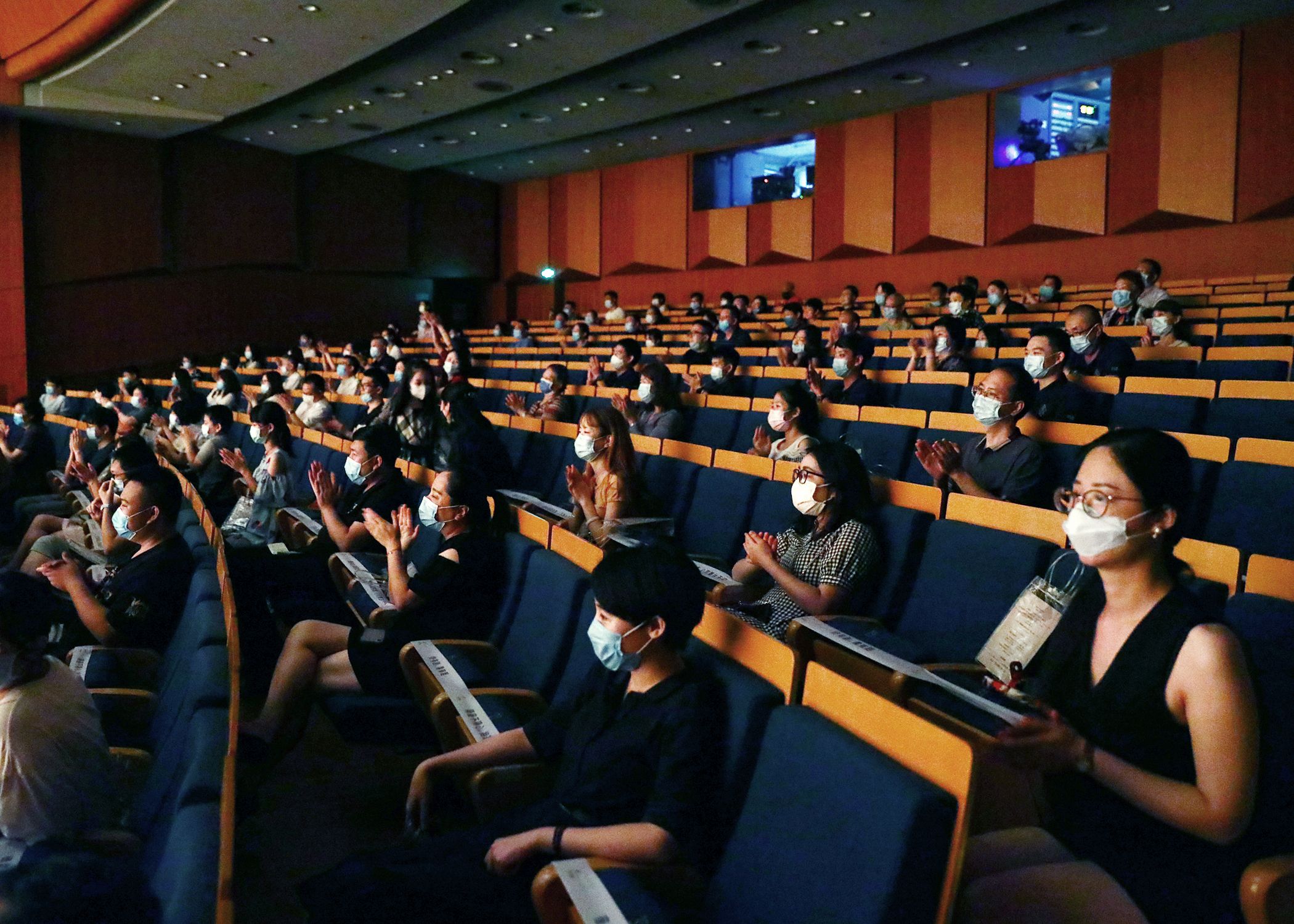 The auditorium of the previous performance at the Beijing Poly Theater was separated from the audience by a seal.
Wang Shengnan, the business director of Beijing Poly Theater, said that the number of theater seats can be opened up to 50%, which is definitely good news for each theater. For this reason, Beijing Poly Theater can add about 280 seats, and more audiences can enter the theater. Regarding the repertoire arrangement, Wang Shengnan told the Beijing News reporter that in addition to the current ticketed Yanghua drama "The Wandering Song of the River Band" and Meng Jinghui Drama Studio "The Murder in the Sky Garden", the current attendance rate can be increased to 50. %Required, the follow-up repertoire is being arranged and will be released soon.
Previously, when the attendance rate in the theater was strictly controlled at 30%, the Beijing Poly Theater used seat seals and other forms to allow the audience to be separated by no less than one meter, and the audience was seated in two seats. Once the requirement that the number of seats can be opened to 50% is implemented, one audience will need to be seated every other seat. This is actually a difficult problem for theaters in the preparation period. Wang Shengnan explained, "During the preparation process, many problems that need to be resolved as soon as possible were discovered. For example, performances such as "The River Band Wandering Song" and "The Murder in the Sky Garden" have been sold. Almost all the original tickets To change, therefore, the customer service staff needs to call each guest who booked the ticket to negotiate the seat exchange, which will cause a lot of manual operation. For the audience who has already collected the ticket, the ticket must be exchanged on the day of the performance, so that the ticket will be collected on the spot. Personnel must be arranged for ticket exchange and other links, which requires a lot more procedures than usual performance workload."
Beijing News reporter Liu Zhen
Edited by Tian Yani, proofread by Liu Baoqing