The stylish choice for mobile office Surface Laptop 4 Reviews
May 06, 2021 10:07
Author: Li Jungong
Editor: Li Jungong
Article source: Paobao.com original
Nowadays, mobile office has become a rigid demand for many office workers. Whether in meeting rooms, cafes, or even airports, you can see people working with laptops. Mobile office also puts forward higher requirements for notebook computers, not only to be thinner and lighter, but also to have long battery life and stable and reliable performance. Choosing an excellent notebook computer will get twice the result with half the effort in office.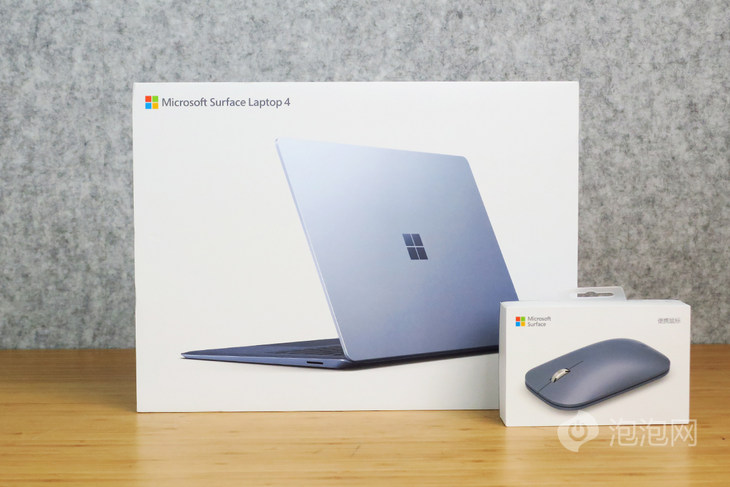 A few days ago, Microsoft officially released the new Surface Laptop 4 notebook computer, while continuing the simple and stylish design of the Surface series, it has been upgraded for performance and experience, providing new choices for office workers. Today, let's take a look at the performance of Surface Laptop 4 and whether it can become an efficient productivity tool for our daily office.
Exterior
Surface Laptop 4 continues the classic design of the Surface family. You can see the classic "田" LOGO on the A side. The A side of Surface Laptop 4 is made of aluminum-magnesium alloy, which has an excellent texture and is more durable.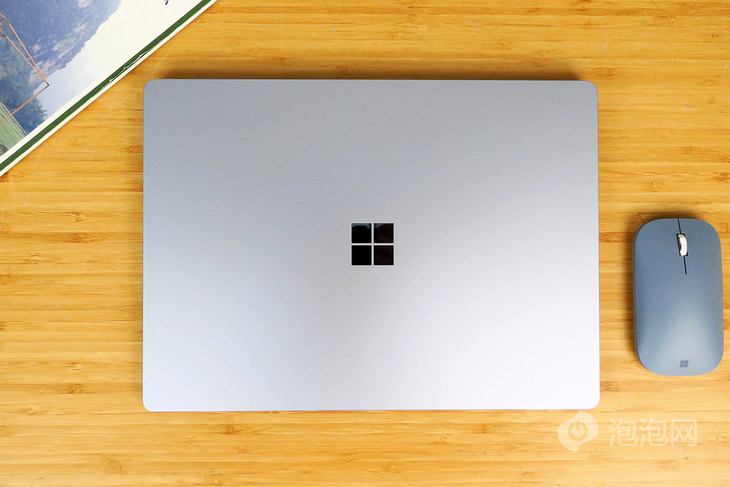 The "Tian" LOGO on the A side is a mirror design, and the contrast between the mirror LOGO and the matte texture is also the iconic design of the Surface product.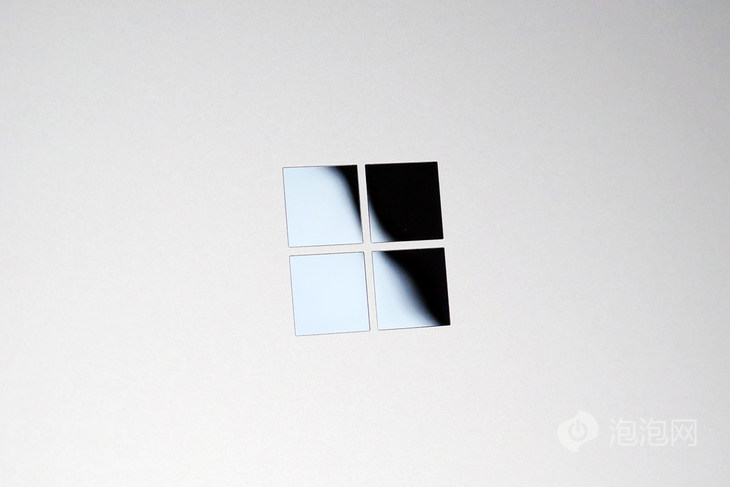 Surface Laptop 4 has two screen sizes of 13.5-inch and 15-inch for users to choose. Users who like thin and portable can choose the 13.5-inch version, and users who like the large-screen experience can choose the 15-inch version. The test machine is a 13.5-inch version.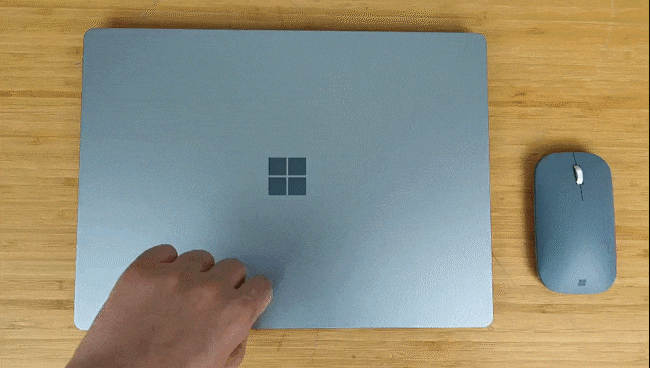 Surface Laptop 4 can open and close the laptop with one hand, which is very convenient in daily use.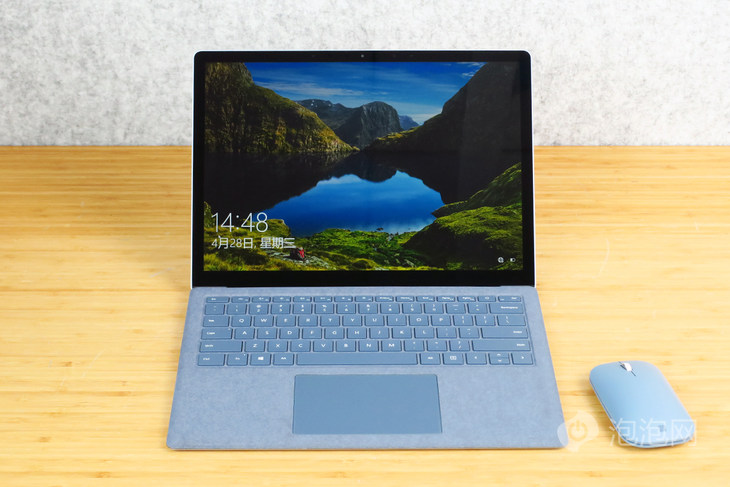 Surface Laptop 4 uses a 3:2 screen ratio, which can bring a more efficient office experience in daily use. Whether you are viewing a web page or a document, the page size and text display displayed by the 3:2 screen ratio are better.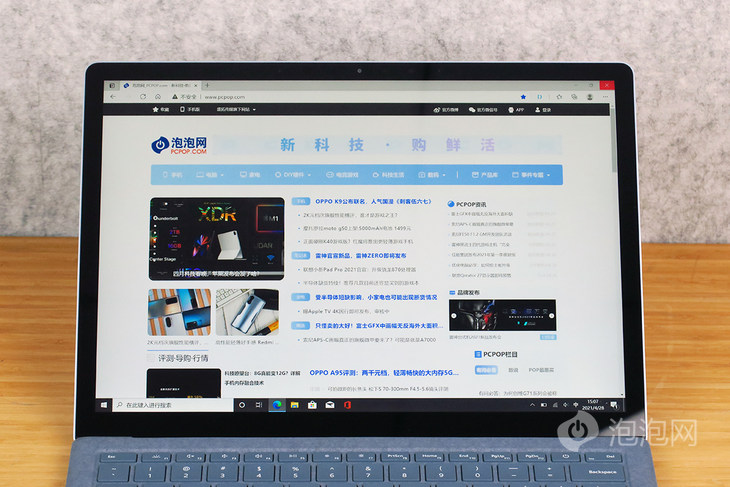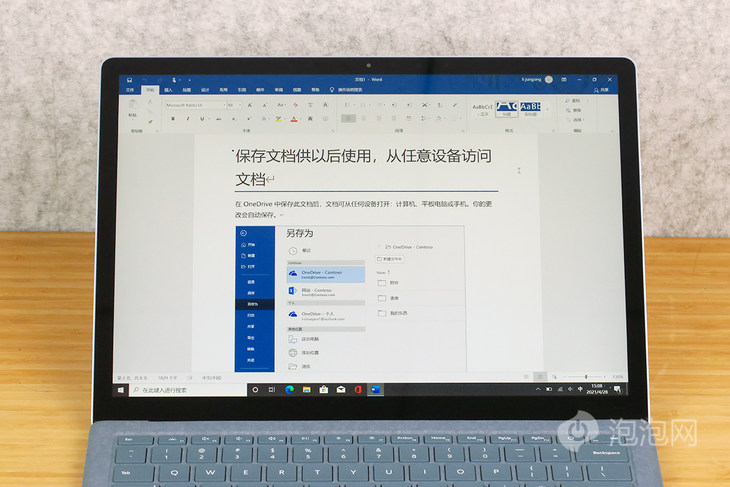 At the same time, the screen of the Surface Laptop 4 is a touch screen, supports 10-point touch, and supports the Surface stylus, bringing a more multi-dimensional control experience. In mobile office, it is sometimes inconvenient to use the mouse. At this time, the convenience brought by the touch screen will be very obvious.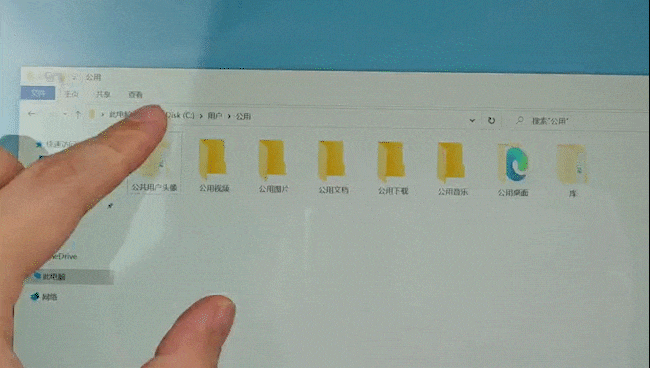 Screen operation demonstration
Surface Laptop 4 has a built-in 720P high-definition camera above the screen, which also has good video capabilities in low-light environments, and will have better video effects when conducting video conferences. At the same time, Surface Laptop 4 is also equipped with a matrix microphone, which can capture the user's voice and reduce background noise to ensure that the user's voice can be transmitted loudly and clearly.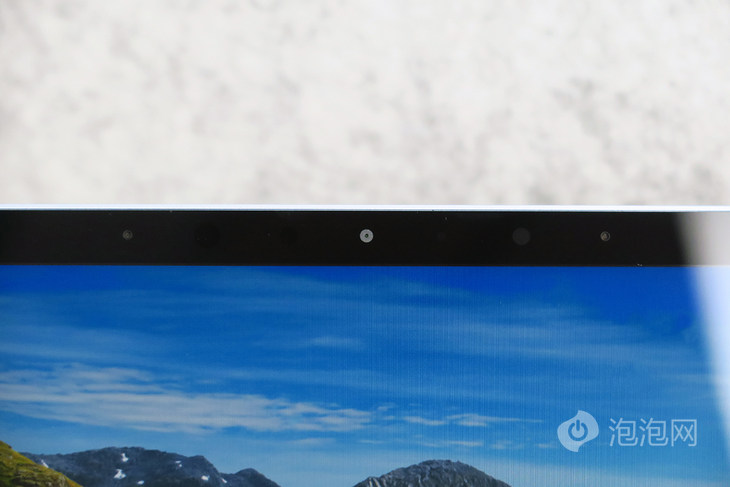 Surface Laptop 4 supports Windows Hello facial recognition login and Instant On instant start function. It can unlock and enter the desktop after opening the notebook, which not only ensures the security of the information in the notebook, but also eliminates the cumbersome operation of entering a password. .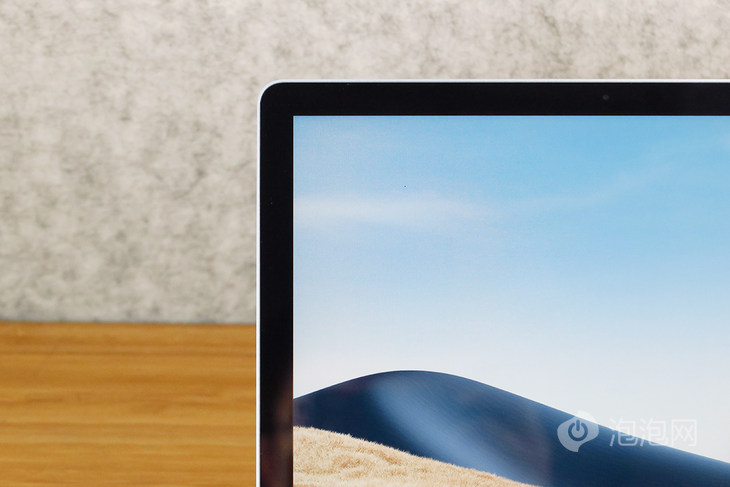 At the moment when the narrow bezel screen is prevalent, the screen bezel of the Surface Laptop 4 is not narrow. The front lens and microphone of the Surface Laptop 4 are also one of the reasons for the wider bezel of the Surface Laptop 4.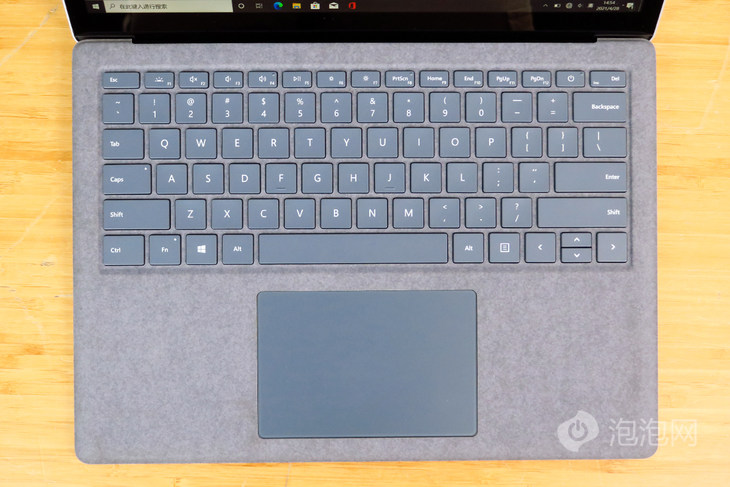 The C surface of Surface Laptop 4 has two materials, Alcantara® material and metal material. The textures brought by the two materials are completely different. Among them, the Odyllan material is softer to the touch, especially in winter, it will not feel cold. The metal material is tougher.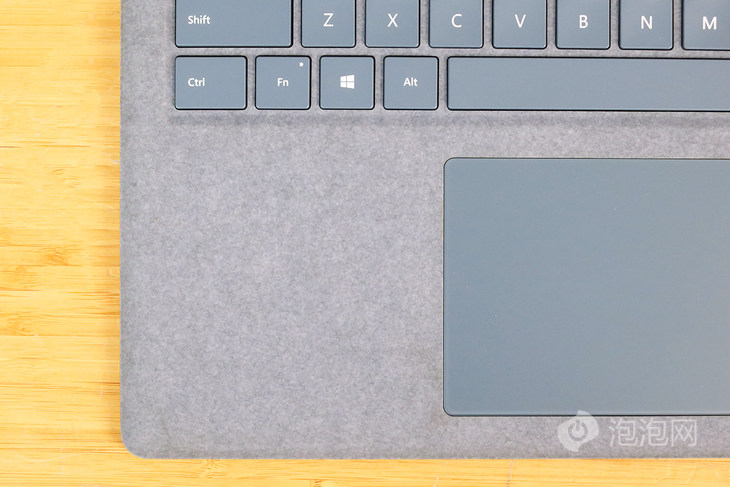 The advantages of the two materials are different. The Odyllan material is often used in the interiors of high-end cars, and it feels comfortable, but you need to pay attention to it when using it. It is more troublesome to maintain, while the metal material is very simple to maintain and durable. You can choose according to your preferences.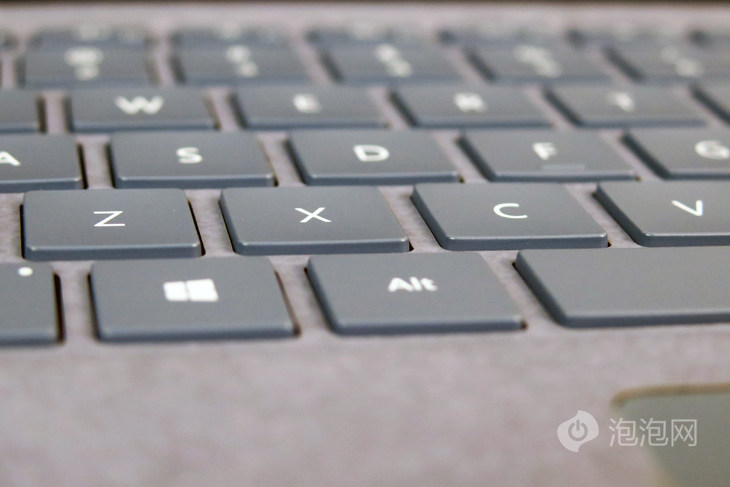 The keyboard input feel of Surface Laptop 4 is very good. The 1.3mm keystroke can accurately give input feedback. The keyboard has a small triggering force, and it will not cause the burden of fingers after long-term use. It is suitable for daily office use. The keyboard of Surface Laptop 4 also supports backlighting, which is more convenient to use in dark environments.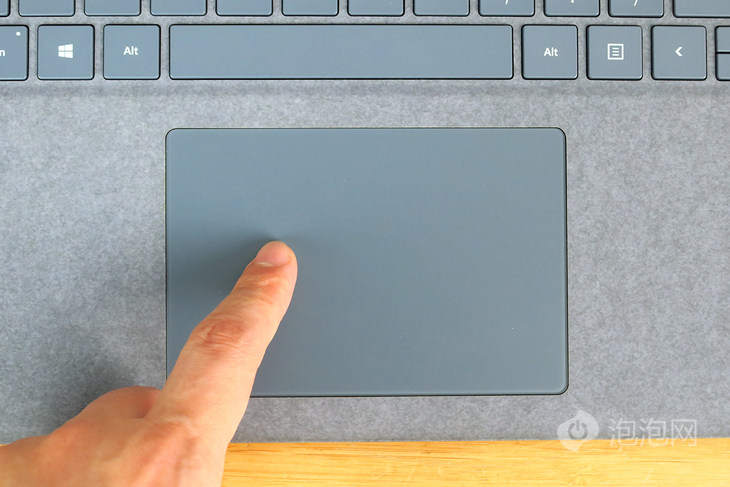 The touchpad of Surface Laptop 4 is also very large, with delicate touch, smooth sliding, and supports two-finger zoom and other operations. The large-size touchpad with 10-finger touch screen can even give up the mouse when using Surface Laptop 4. It is more convenient in mobile office.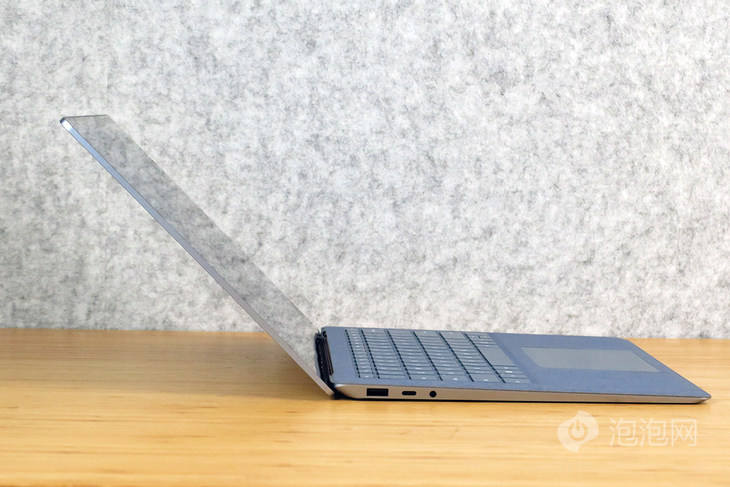 Surface Laptop 4 maximum opening and closing angle
In terms of interfaces, the Surface Laptop 4 has a USB-A interface, a USB-C interface and a 3.5mm headphone jack on the left side of the fuselage.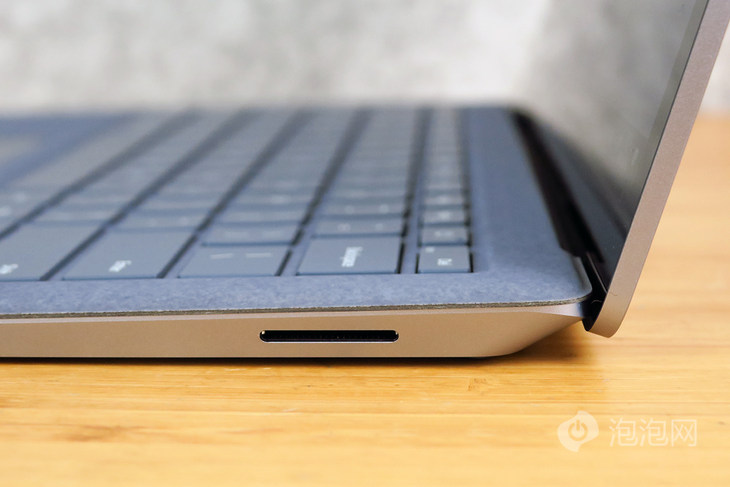 On the right side of the fuselage is the Surface Connect interface, which can be used to charge or use special expansion accessories to enrich the interface of Surface Laptop 4.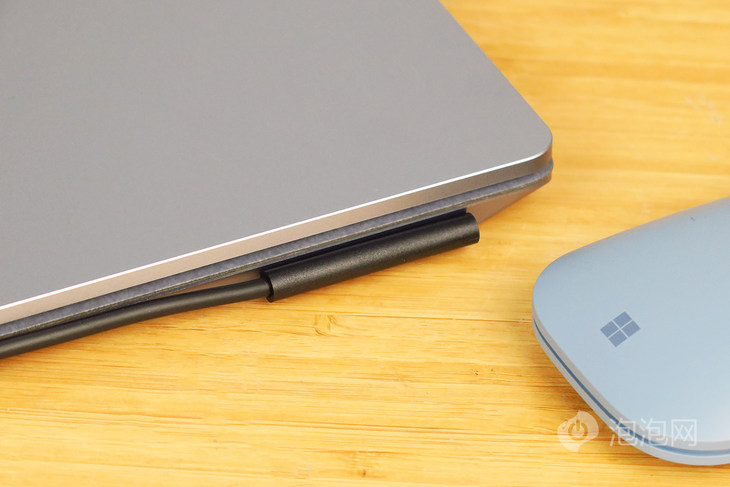 The charger of Surface Laptop 4 adopts magnetic adsorption to fit the body.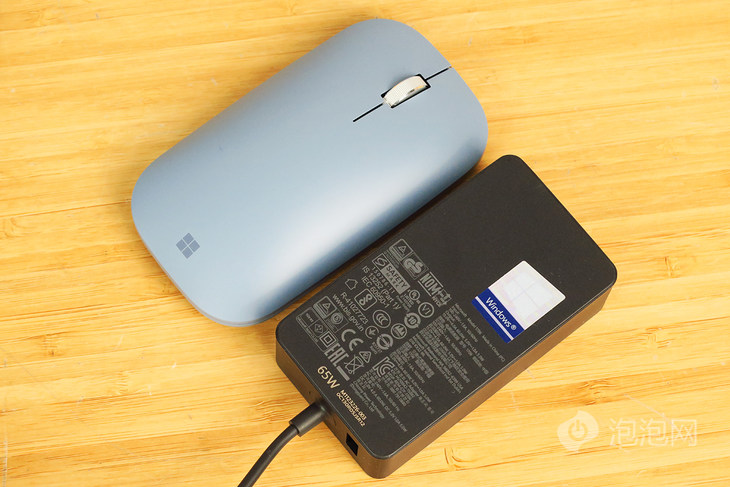 Surface Laptop 4 is equipped with a 65W power supply, which is not large in size, similar to a mouse, and is more convenient to carry. Surface Laptop 4 also supports USB-C charging.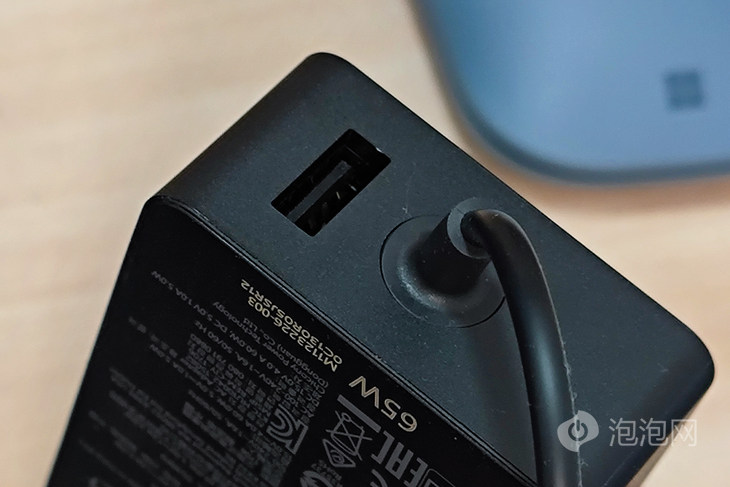 There is also a USB port on the power supply, which can be used as an additional expansion port. Although Surface Laptop 4 uses a dedicated charging interface, it provides an additional USB interface, which can also meet the daily interface use of users.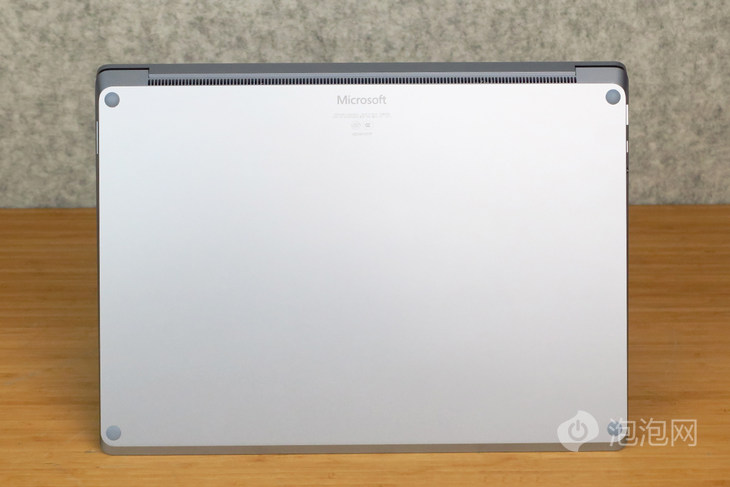 The D surface design of Surface Laptop 4 is similarly simple, and even a screw is not visible. This kind of extreme pursuit of design is also a persistence of Surface in design.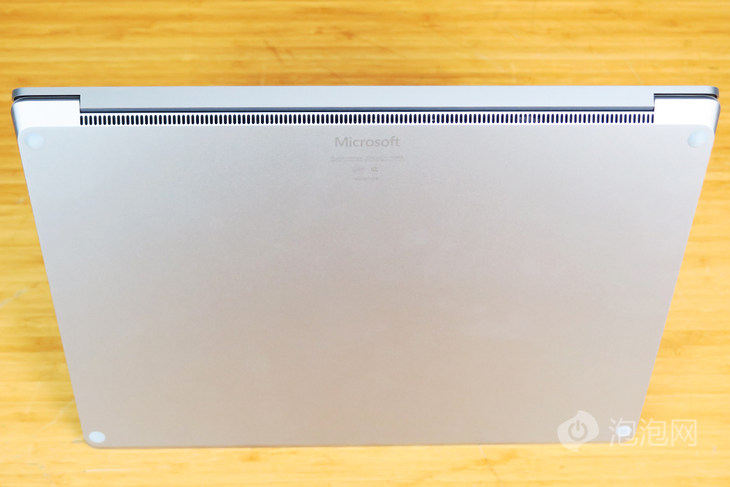 The cooling vent of Surface Laptop 4 is at the rear of the fuselage, and the presence of the fan is not high during daily use, even when it is quiet at night.
performance
Surface Laptop 4 has a variety of configuration versions to choose from, including the 11th generation Intel Core i5-1135G7, i7-1185G7 and AMD Ryzen 5 4680U and AMD Ryzen 7 4980U. The rich configuration can also be left to users to choose. The configuration version of this test is Core i5-1135G7.
In terms of specific configuration, Surface Laptop 4 is equipped with an 11th-generation Intel Core i5-1135G7 quad-core processor, equipped with Intel Iris Xe graphics, 8GB of memory (16GB version is optional) and 512GB of storage space (optional 256GB, 1TB ), supports Wi-Fi 6 and Bluetooth 5.0 technology.
  CPU
The 11th generation Intel Core i5-1135G7 quad-core processor adopts 10nm SuperFin process technology, which can optimize power efficiency, bring strong performance and faster response speed. At the same time, i5-1135G7 adopts Willow Cover CPU architecture, 4 cores 8 threads, silent frequency 2.4GHz, maximum core frequency can reach 4.2GHz.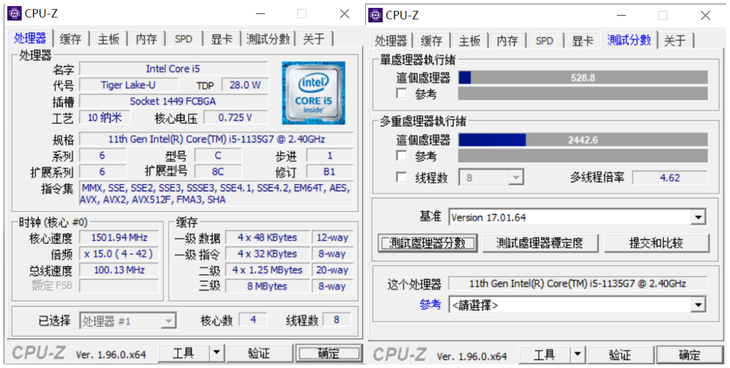 After the CPU-Z benchmark test, the single-core processor scored 528.8, and the multi-core processor scored 2442.6.

Geekbench has a single-core score of 1362 and a multi-core score of 5189.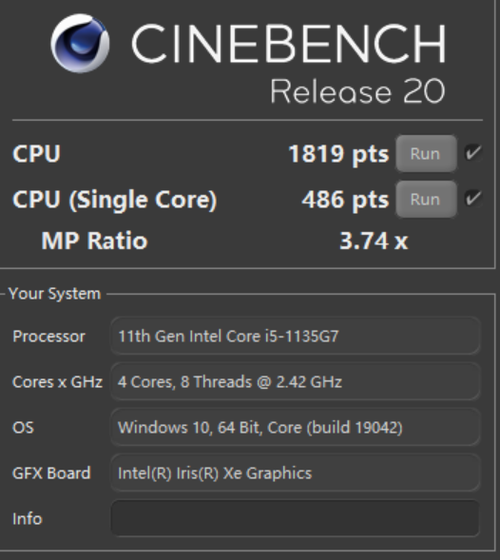 R20 mainly tests the rendering and computing power of the CPU. After testing, the multi-core score of the i5-1135G7 on the Surface Laptop 4 is 2620pxs, and the single-core score is 699pxs. It is also a very good result. It can help users complete certain complex tasks in daily use. .
Graphics card
The i5-1135G7 processor integrates Intel Iris X graphics card and has 80 execution units (EU). Its performance has reached the level of discrete graphics cards, and there is no problem in daily office.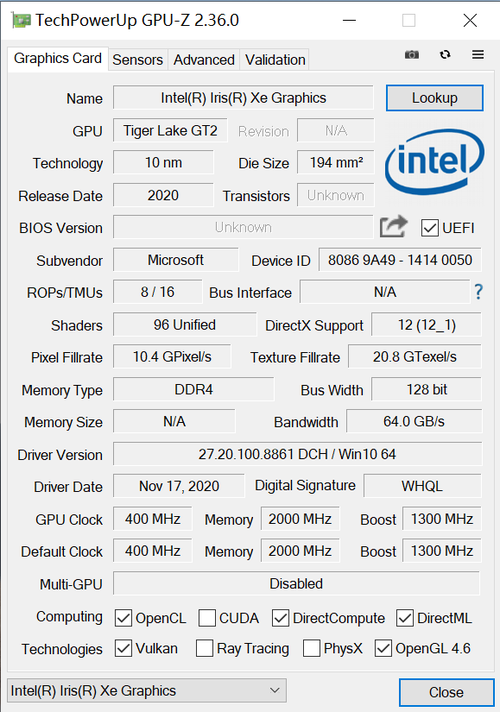 3DMark Time Spy is a DX12 benchmark test that can test GPU and CPU support for DX12. It is mainly suitable for gaming laptops. The results show a comprehensive score of 2175, a graphics card score of 1343, and a CPU score of 5076.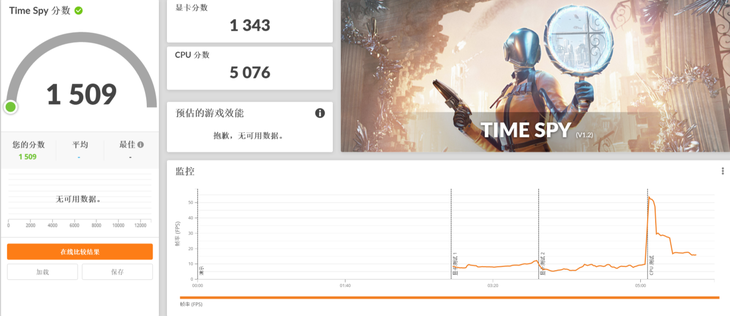 Fire Strike is a comprehensive test of GPU performance, using the DirectX 11 engine and specifically designed to test DirectX 11 compatible hardware. Surface Laptop 4 has a Fire Strike score of 4141 points, a graphics card score of 4544, a physical score of 13091, and a composite score of 1540.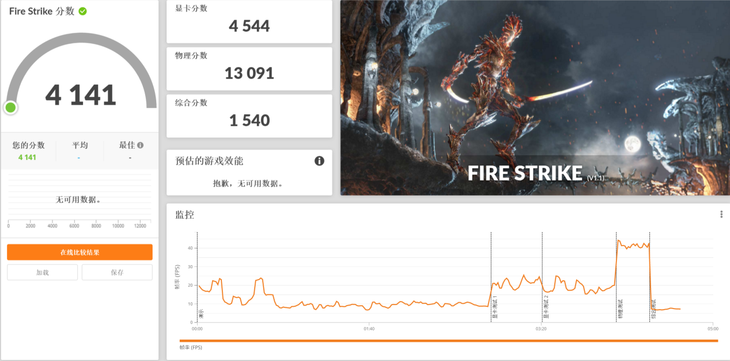 RAM
Surface Laptop 4 uses 8GB LPDDR4x memory. AIDA64 test shows that the read speed is 55812MB/s, the write speed is 64341MB/s, the copy speed is 57458MB/s, and the delay is 99.9ns. The performance is still very good. There will be excellent performance in use.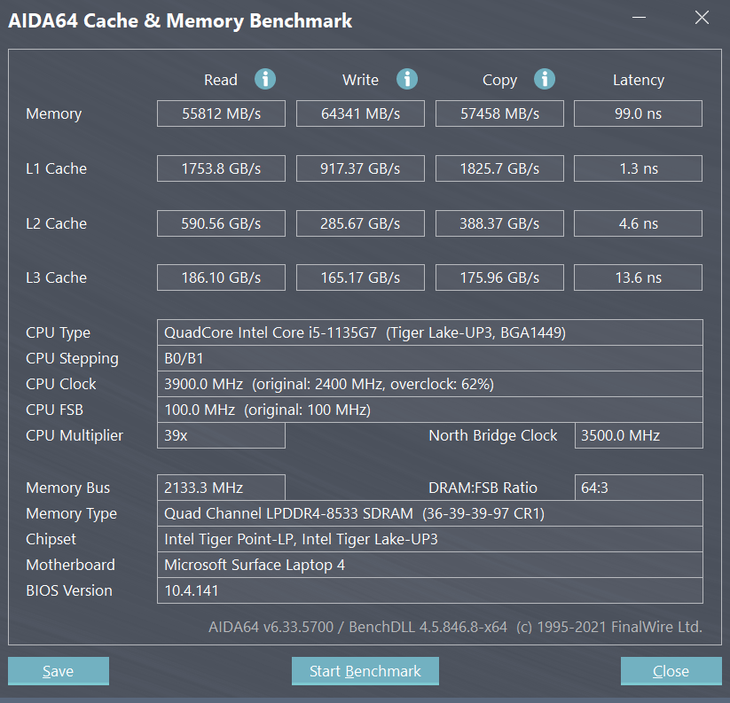 hard disk
Surface Laptop 4 has a 512GB hard disk, using the NVMe protocol, the hard disk sequential read speed is 2287.2MB/s, the write speed is 1217MB/s, the transmission speed is very fast, and it is also very good for daily use.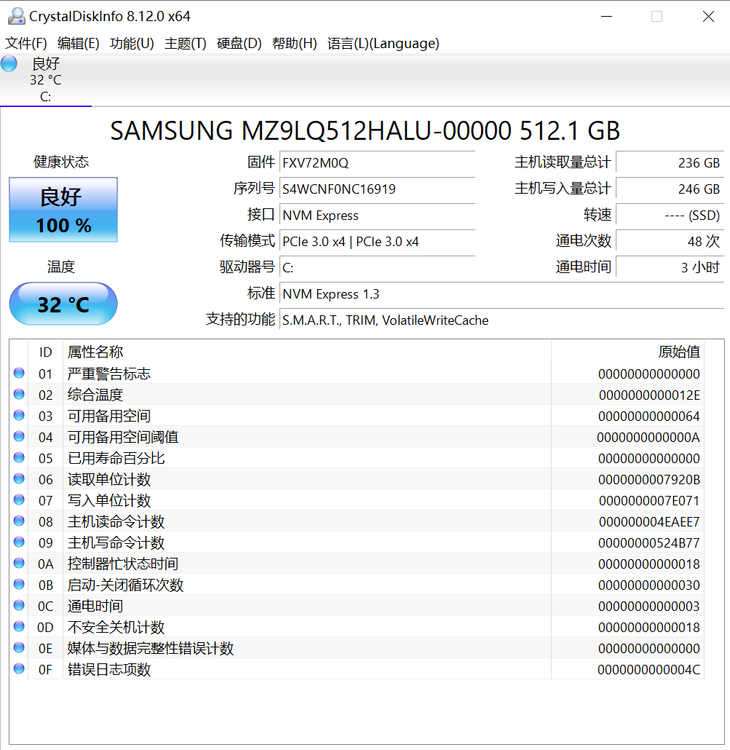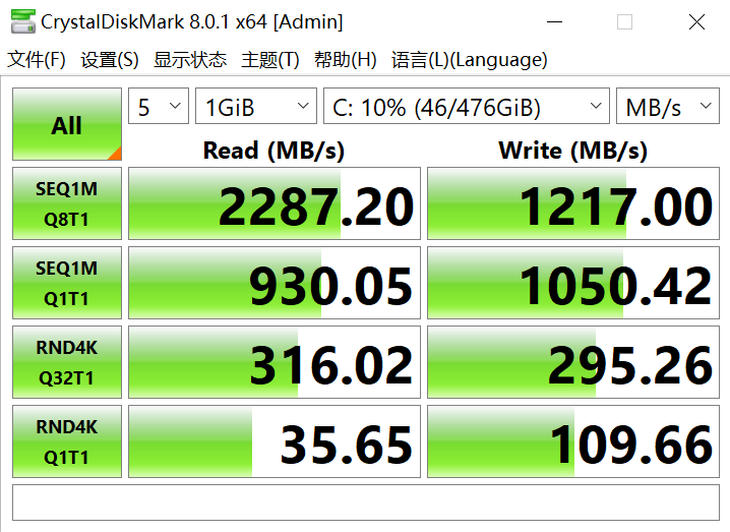 PCMark 10

PCMark 10 can test the overall performance of the whole machine, especially in the simulation of modern office, which represents the performance of the notebook in the daily office environment. After testing, the overall score of Surface Laptop 4 is 4305, which is good for a thin and light portable notebook.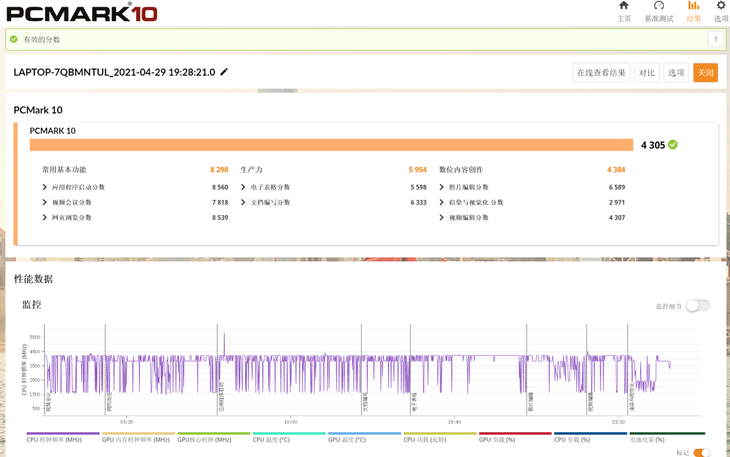 In terms of battery life, the tested Surface Laptop 4 has a battery life of 13 hours and 13 minutes. If you need to bring your laptop out, there is no problem even if you don't have a power supply.

  Experience
After reading the introduction of Surface Laptop 4, users may have questions, why didn't they see the location of the speakers? In fact, the Surface Laptop 4 uses a hidden speaker design. The speaker is located below the keyboard and supports Dolby Atmos. The effect is very good whether it is watching videos or listening to music.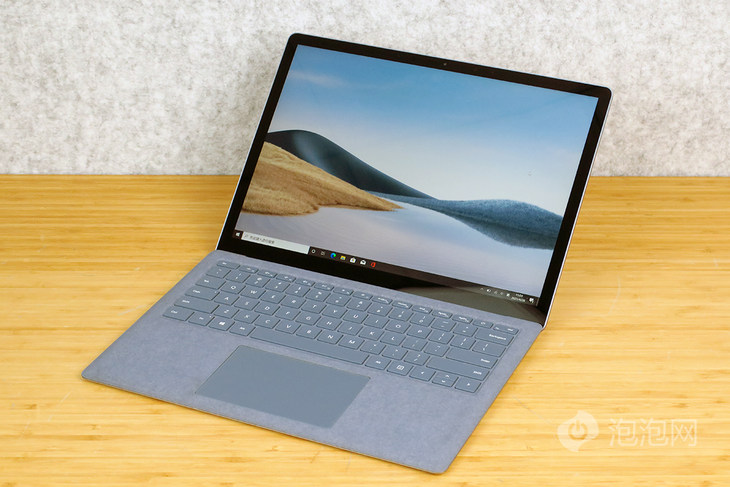 Surface Laptop 4 is pre-installed with Windows 10 Home Edition and Office Home and Student Edition 2019, and you can use it directly when you get a laptop. There is no need to install the system and software, which is very convenient. Office Home and Student Edition 2019 integrates OneDrive cloud storage, users can effectively protect files and photos, obtain reliable security, and double efficiency.
to sum up
Although Surface Laptop 4 is a business-oriented notebook, it is also loved by many young users due to its simple and stylish design. Surface Laptop 4 may not be able to give you a bright feeling, but the ultimate pursuit of details makes it synonymous with quality.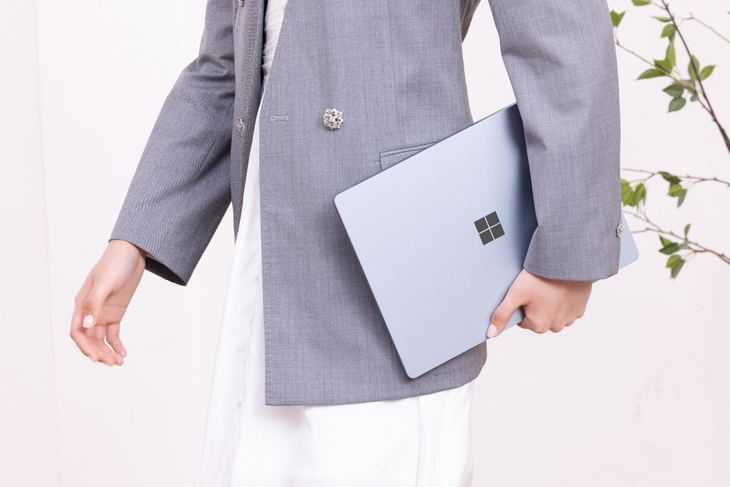 The overall experience of Surface Laptop 4 is excellent, especially the stable and reliable performance can make users feel more at ease.
The Surface Laptop 4 13.5-inch version starts at 7888 yuan, and the 15-inch version starts at 9988 yuan. For users who have recent purchase needs, Surface Laptop 4 is a good choice.