After two months of registration and two months of long review period, it is finally time for the announcement of the shortlist for this year's indiePlay China Independent Game Contest!
There are 307 entries for the 2020 indiePlay China Independent Game Competition. The number of entries has been greatly increased, almost 100 more than last year, and the quality has generally improved. This makes this judging activity more like the Long March, putting forward new tests for the judges, and at the same time treating each work very carefully and cautiously during the selection.
After a concentrated review meeting in Shanghai, Beijing, and Guangzhou, after another two weeks of intensive review and intense discussions, the finalists for each award were finally selected.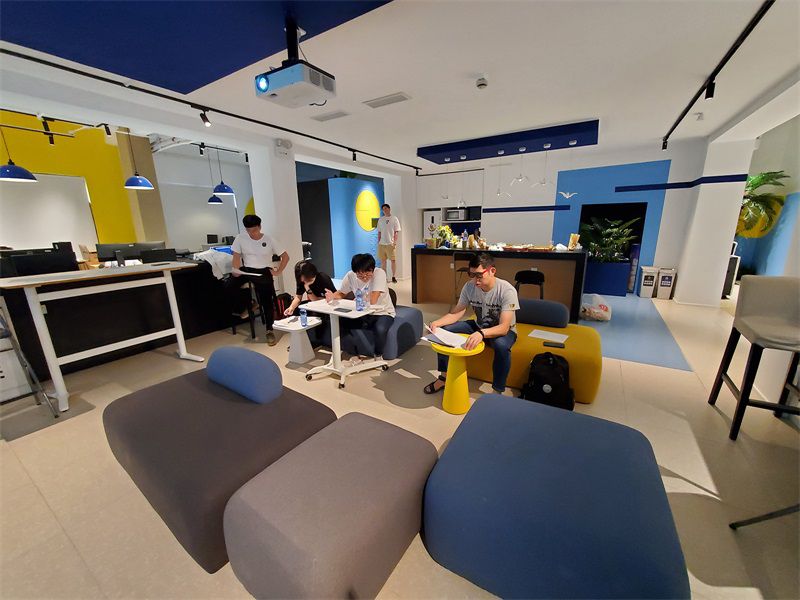 Each award finally produced 5-6 shortlists. Despite this, there are still many outstanding works that have not been shortlisted. The unlisted works do not mean that they are not good. The indiePlay China Independent Game Competition is more of an incentive for the industry. I hope that through the establishment of various awards and the holding of events, we can continue to explore and encourage more creative gameplay and content, connect more developers who really love games, and try our best to work towards a better environment!
Xie Game Trigger, as the chief partner of CiGA China Independent Game Alliance in 2020, gave strong support to various activities this year. Game Trigger is an emerging venture capital organization composed of a group of game enthusiasts. It shares a common vision with CiGA. It hopes to actively help developers team up with each other, establish connections, and accompany game entrepreneurs to grow through capital, experience, and industry resources. .
The list of nominated works for the 2020 indiePlay awards is as follows (in no particular order)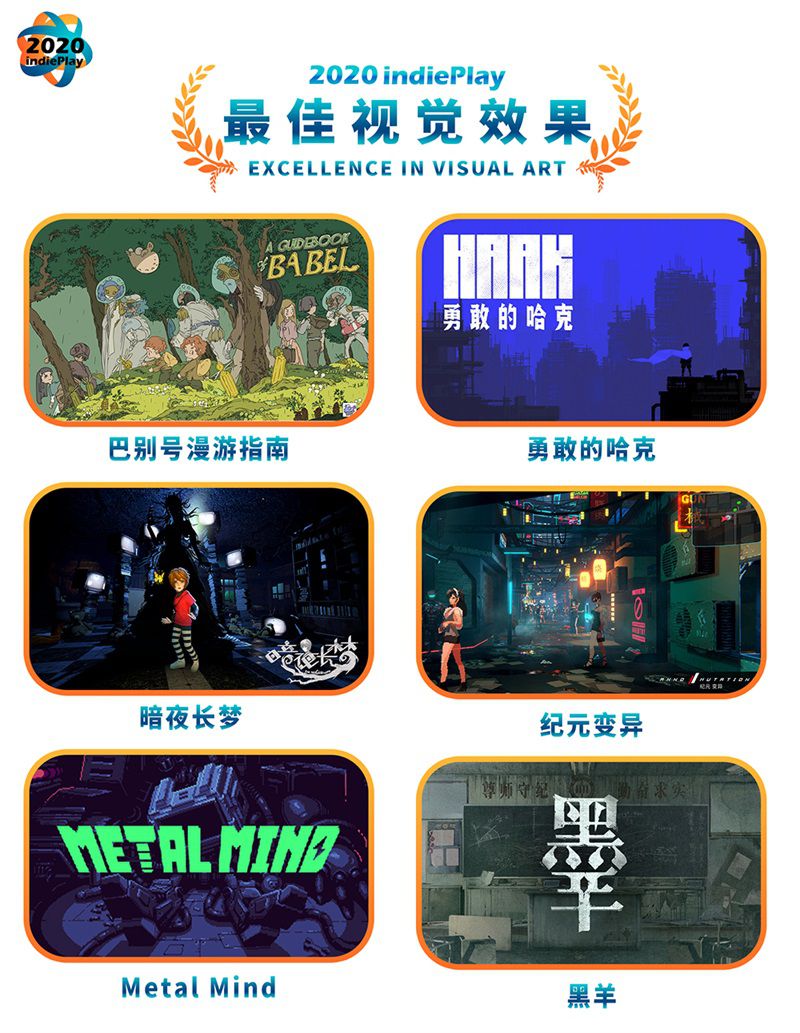 Best visual effect
Babel Roaming Guide
Brave Hack
Dark night dream
Epoch variation
Metal Mind
Black Sheep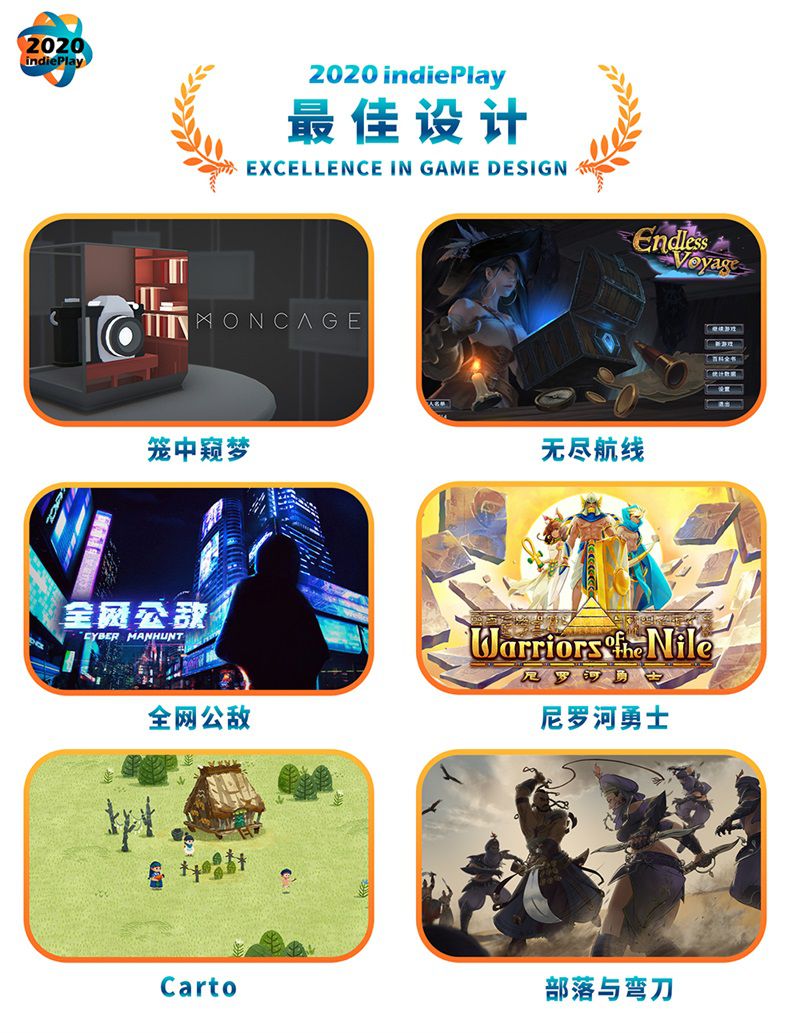 Best design
Dreaming in a cage
Endless route
Public enemy
Nile Warriors
Carto
Horde and Scimitar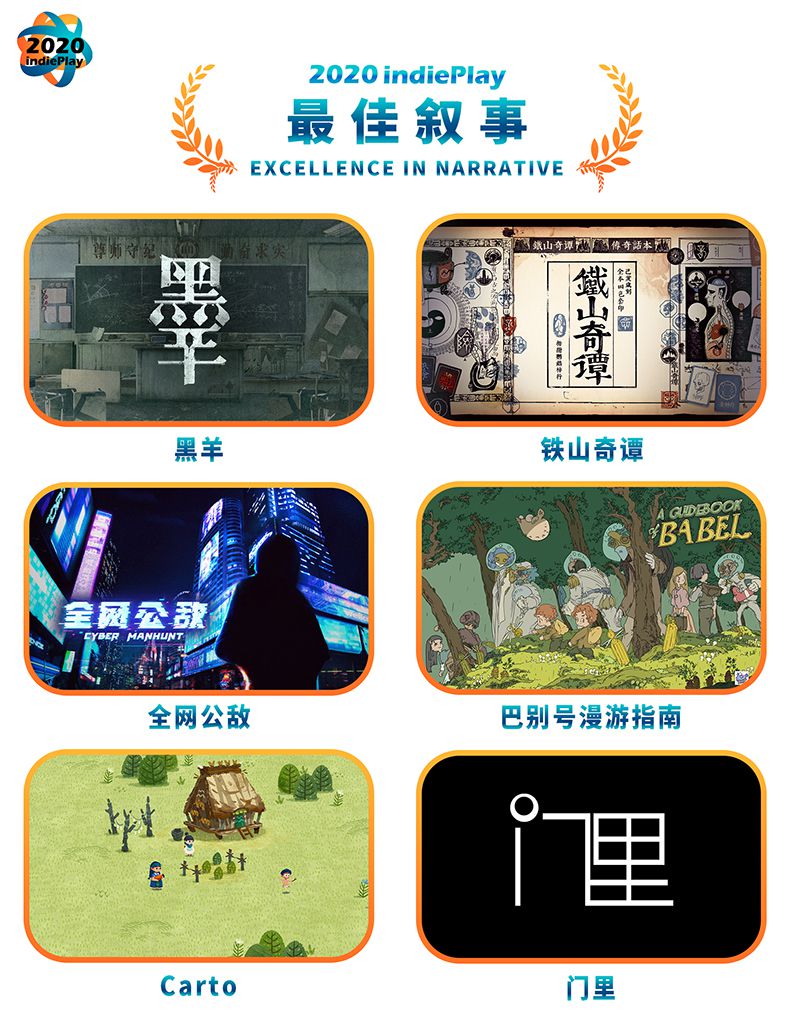 Best narrative
Black Sheep
Tieshan Qi Tan
In the door
Babel Roaming Guide
Public enemy
Carto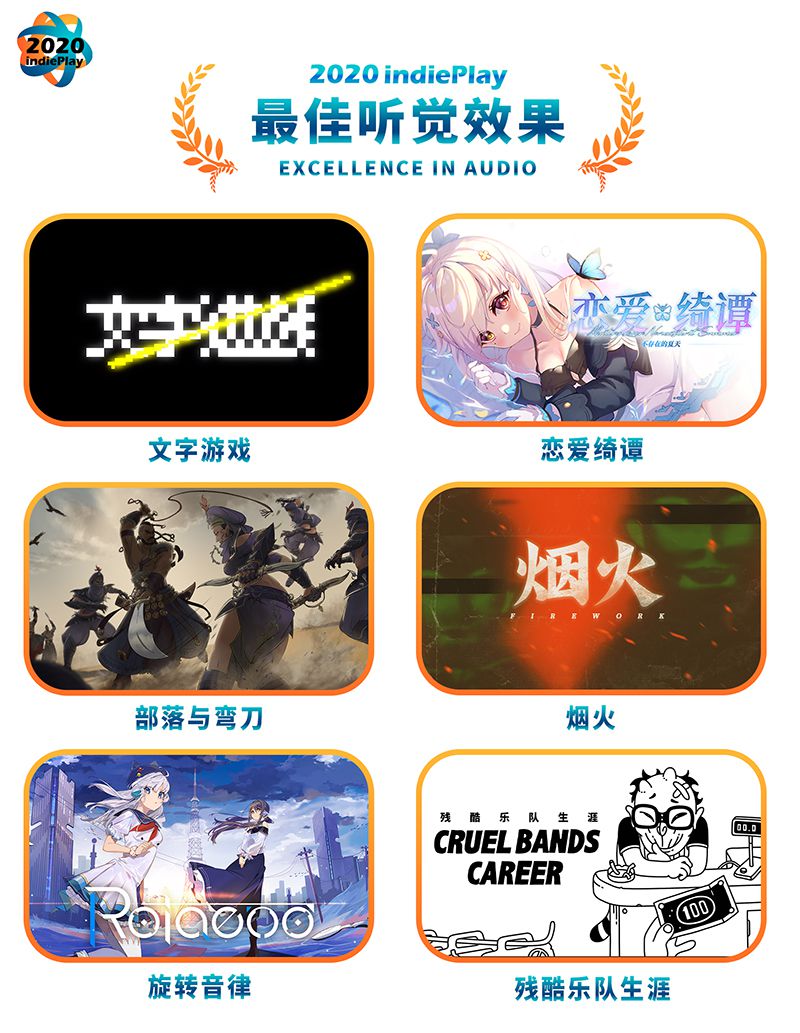 Best auditory effect
Word games
Love Itan
Horde and Scimitar
Fireworks
Rotational temperament
Cruel Band Career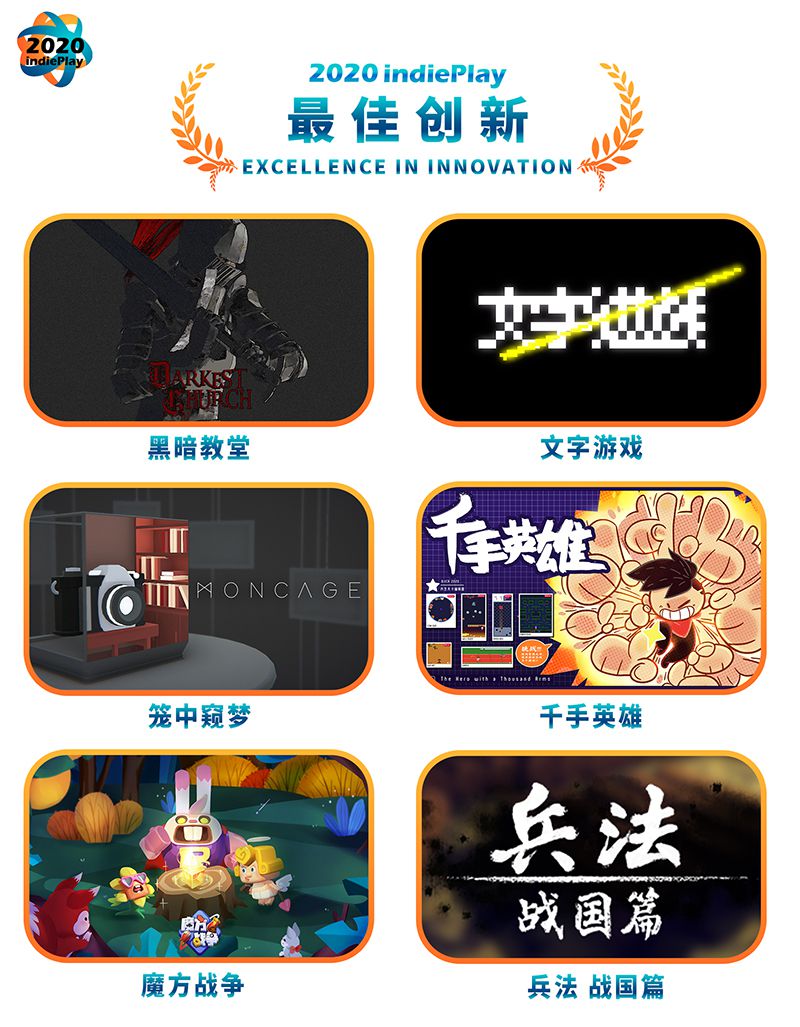 Best innovation
Dark church
Word games
Dreaming in a cage
Thousand Hands Hero
Rubik's Cube War
Art of War and Warring States
Best move
Fantasy Twins
Ancient life
Rubik's Cube War
Alien Command
Four Seasons: Spring, Summer, Autumn and Winter
Chasing Light: Set Sail
Best Game Award
Carto
Epoch variation
Word games
Horde and Scimitar
Dreaming in a cage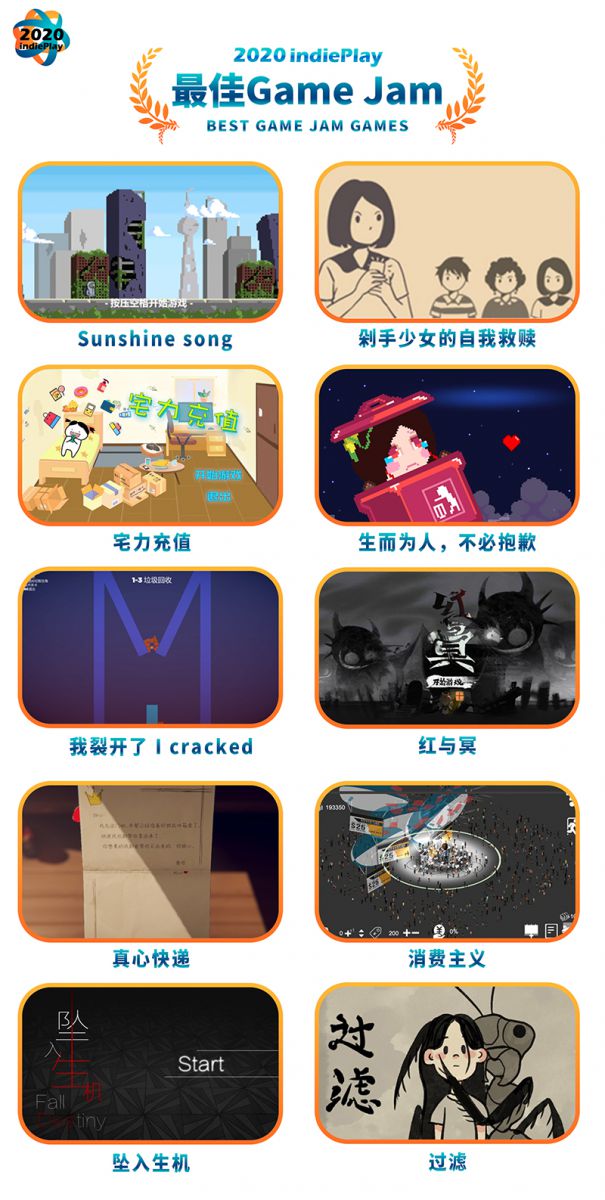 Best Game Jam Game
Due to the epidemic this year, CiGA Game Jam was changed to online, and finally 330 game demos were completed, from which 10 were selected as the best Game Jam of this year.
Sunshine song
The self-salvation of the chopped girl
Home power recharge
Born to be human, do not have to be sorry
I cracked
Red and Ming
Real Express
Consumerism
Fall to life
filter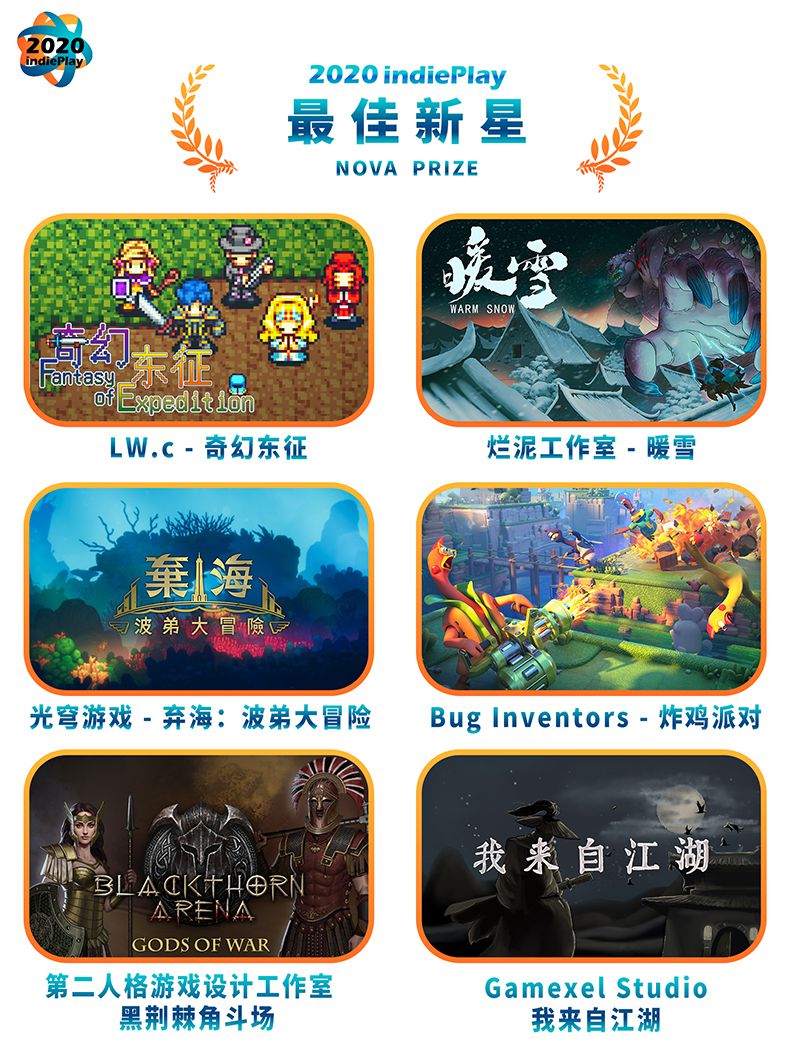 Best Rising Star
Every year in the competition, we will see some teams participating in the competition for the first time. The works are quite lively, and some even submitted multiple works. During the judging process, the judges were left with a special impression. The award of the Best Rising Star Award From here.
LW.c-Fantasy East Expedition
Sludge Studio-Warm Snow
Light Dome Game-Abandoned Sea: Podie's Adventure
Bug Inventors-Fried Chicken Party
The Second Personality Game Design Studio-Blackthorn Arena
Gamexel Studio-I come from Jianghu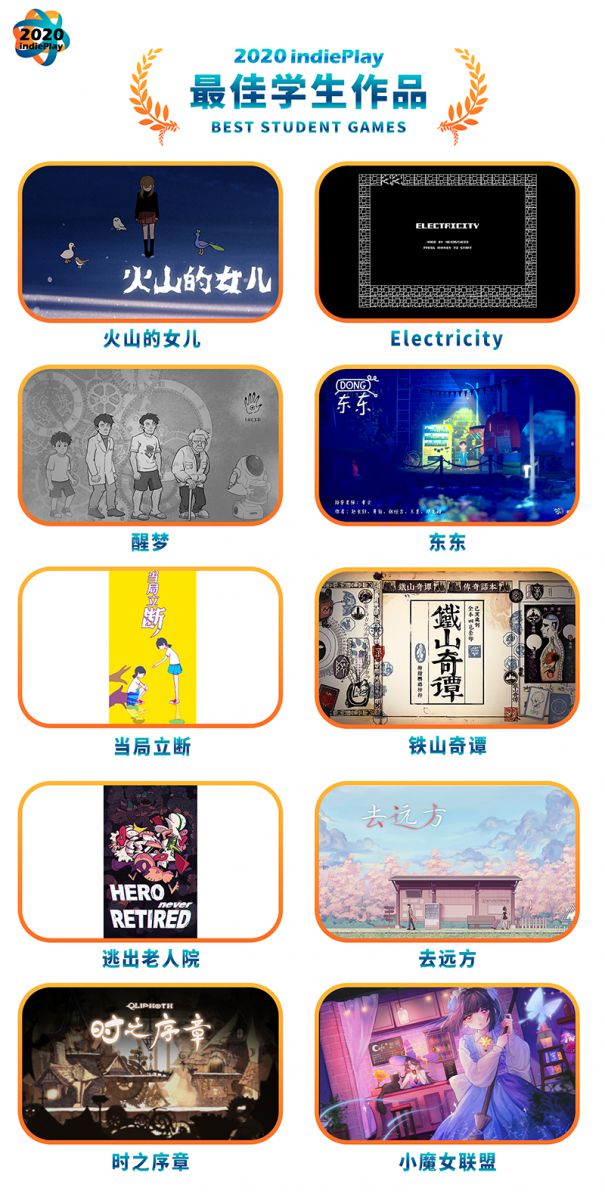 Best student work
Volcano's daughter
Electricity
Wake up
Dongdong
The authorities are decisive
Tieshan Qi Tan
Escape from the nursing home
Go far
Prologue of Time
Little Witch League
Best overseas work
Cool Ninja
Labyrith City
Tunche
The Stone
Plebby Quest: The Crusades
Skul The Hero Slayer
Congratulations to the finalists for each of the above awards! I hope that there will be more outstanding participation in the indiePlay China indie game competition next year. A few days before the announcement of the shortlist, one of the judges of this year's competition, Gamker Nie Jun, shared a video. In the video, Nie Jun shared some of his personal favorite games during the selection process, and also expressed some insights on the indiePlay event itself, and gave developers many pertinent suggestions. Both players and developers recommend watching.
Video link:
https://www.bilibili.com/video/BV1u541187D3
WePlay this year is scheduled to be held in Hall H3, ICBC Center Shanghai World Expo Exhibition Hall from November 14-15. In the indiePlay area of ​​the WePlay site, all finalists of this year will be displayed and trialed!

On the main stage of WePlay in the evening of November 15th, a grand awards ceremony will be held to announce the final attribution of the final awards of the 2020 indiePlay China Indie Game Competition! Hope that the majority of developers and players can come to the scene together and feel this exciting moment!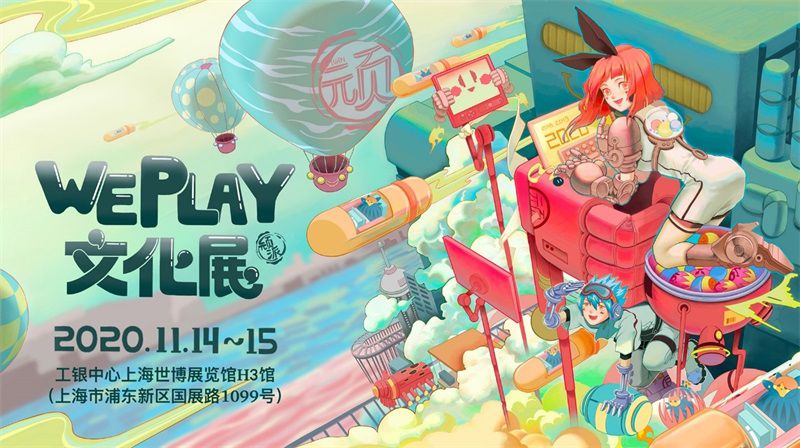 Based on the original game experience, 2020 WePlay will be further upgraded to WePlay Cultural Exhibition!
Not just games! On the basis of building a game theme park, WePlay content has expanded again,
Naughty gather! WePlay Cultural Exhibition will create a live super party in the field of subculture!
Host games, computer games, mobile games,
Immersion themes, board game scripts, guest activities,
Dimensional culture, trendy art, commodity surroundings…
Pursue high-quality and unique cultural content experience,
Create a grand event for the new generation to enjoy!

For more event information, please pay attention to the WeChat public account of CiGA China Indie Game Alliance and WePlay Cultural Exhibition.
.