Speaking of Italian supercars, people can not help but mention the name Ferrari. In which Ferrari 488 is quite popular car for many years. However, in order to bring the best experience to customers, the Italian supercar company has developed a new line Ferrari F8 to succeed the previous 488 series.
If anyone interested in Ferrari models can notice, the company "jumper" produces two versions with almost the same design as the F8 Tributo with coupe design and F8 Spider convertible convertible.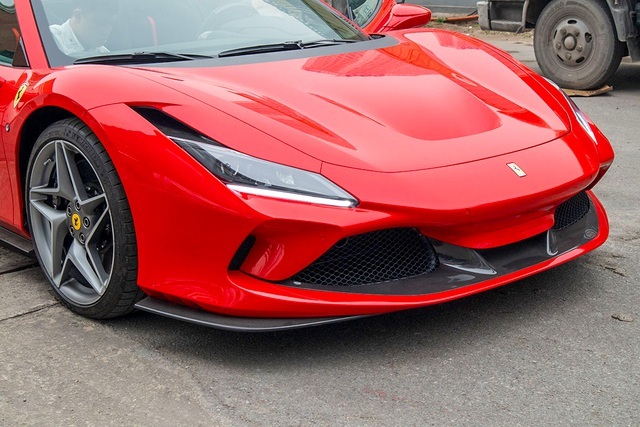 Not long after the international public debut, the giants in Vietnam quickly brought 2 Ferrari F8 Tributo and 2 Ferrari F8 Spider home. Currently, 3 of them have found their owners.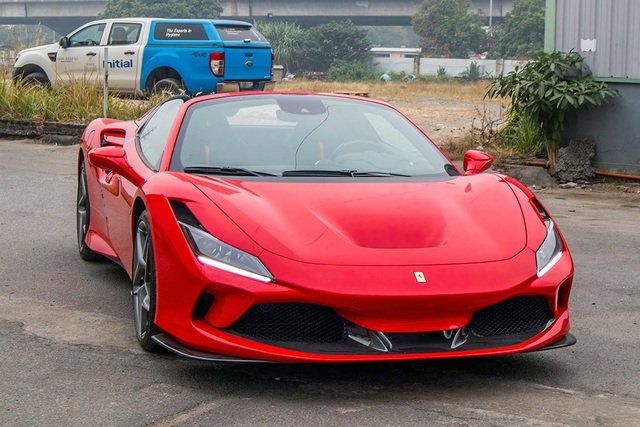 Ferrari F8 Spider is developed in S-Duct language with aerodynamic lines, large ventilation throat mounted on the capo. Slim front sensor, uses carbon to reduce weight. Pair of LED lights, above is the vent to cool the brake with the daytime positioning lights.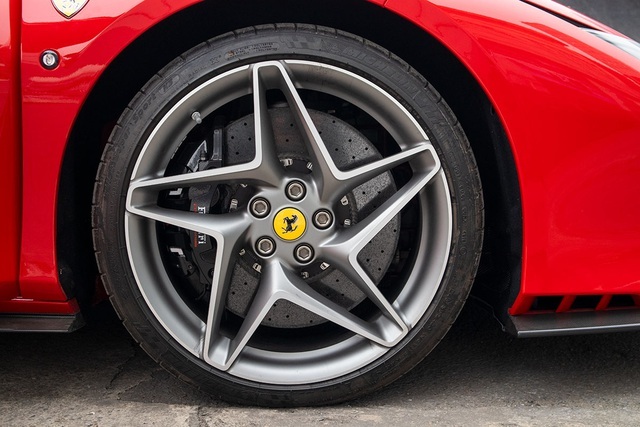 Ferrari F8 Spider uses a set of 5 split-spoke star-shaped wheels, colorful inner brake shackles. The same wheel size is shared, but the front tire parameters of the car are 245 / 35ZR20 and the rear is 305 / 30ZR20.
The highlight behind the car is the elliptical LED taillights, but the number of lights has been multiplied to 2. Carbon material continues to appear in the rear bumper combined with the exhaust pair for the excited roars.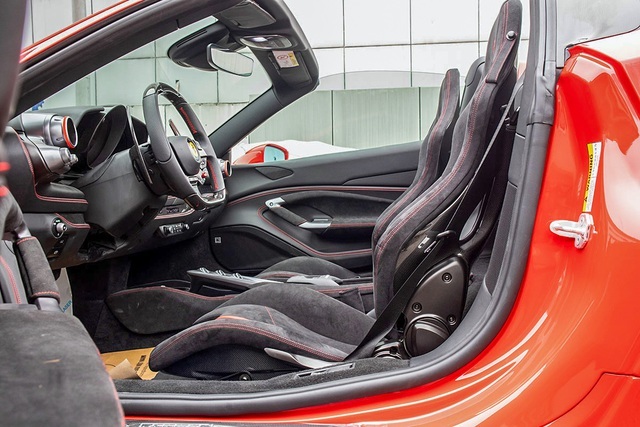 Step inside the car, the interior of the Ferrari F8 Spider looks quite luxurious. All suede seats combine red decorative stitching in the same color as the exterior. The car's extra seat has a 7-inch entertainment screen to meet basic entertainment needs with JBL Professional sound.
The D-cut Ferrari F8 Spider steering wheel is familiar with leather, carbon, 2 rear shift paddles and physical keys such as Start / Stop, storm, driving modes … Behind is the mechanical clock cluster. incorporates a 2-sided small screen that displays operating parameters.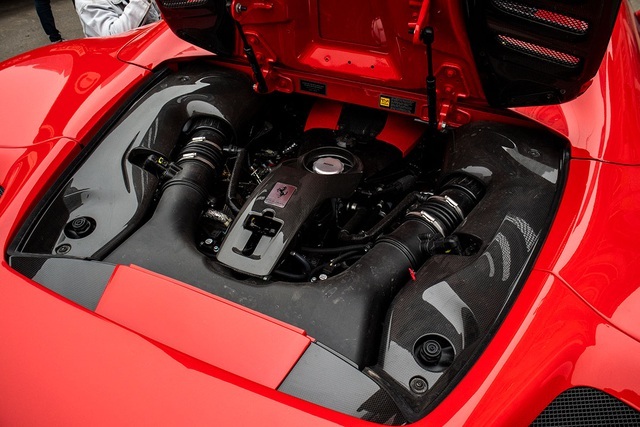 The power of Ferrari F8 Spider is shown in the V8 twin-turbocharged engine block, a capacity of 3.9L, a maximum capacity of 711 horsepower, a torque of 770 Nm. Thanks to that, Ferrari F8 Spider can accelerate from 0-100 km / h in just 2.9 seconds before reaching a maximum speed of 340 km / h.
According to some sources, Ferrari F8 Spider has just returned home with a price of about 30 billion VND in Vietnam.
.