The outstanding features in Avast Antivirus 2017 have been introduced and will be the important features that users need to use. Besides the basic features of an anti-virus software, some outstanding and optimized features to meet the needs of users were also introduced in this version.
Related posts
(Giveaway) One-year license Avast Pro Antivirus 2015, professional antivirus from June 16 to June 19
How to use Avast Free Antivirus Vietnamese language?
Instructions for installing and using Avast Free Antivirus to effectively remove viruses on the computer
How to remove Avast Free Antivirus from your computer
Avast Free Antivirus 2017 review: Faster and more interesting features
In addition to the features available on anti-virus software and on older versions, Avast 2017 has created a number of outstanding features to serve the high security needs of today's users. ElectrodealPro will introduce to you some outstanding features in Avast Free Antivirus 2017.
1. Saved password management feature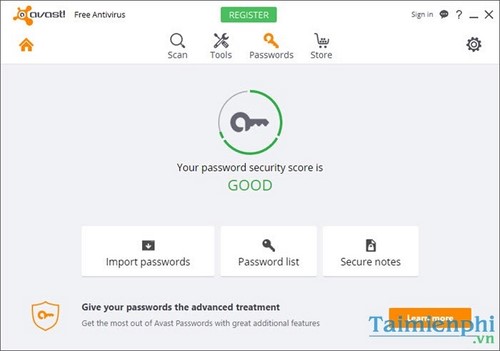 Avast Antivirus 2017 offers the ability to manage your saved passwords. The feature works in the form of a browser extension. Here, you will manage your saved passwords after entering one master password. This ensures that your list of saved passwords on your browser is more secure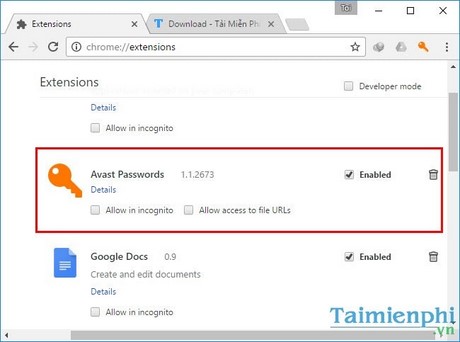 2. SafeZone Browser feature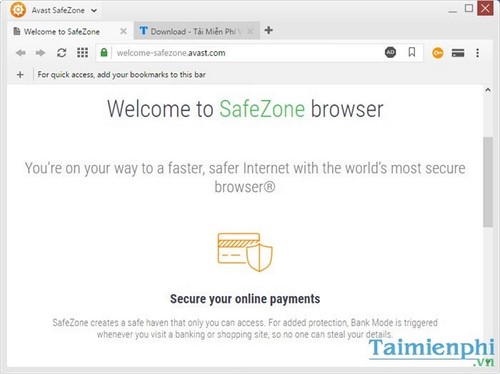 Avast Antivirus 2016 provides a separate secure browser for your computer. Here, all online transactions like shopping or banking are absolutely protected. The browser will actively prevent phishing websites, fake domain names and being affected by spyware installed on the computer. To access this feature, on the main interface of Avast 2016, you choose Tool =>Safezone Browser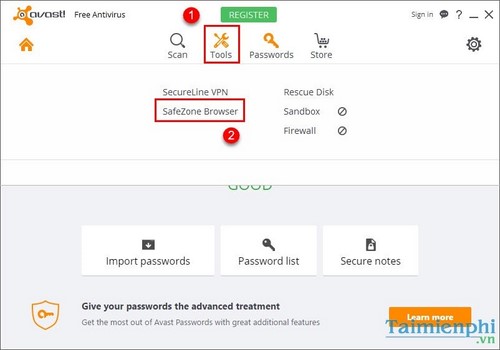 3. Passive mode
This mode disables real-time protection of Avast for the purpose of allowing the use of another antivirus software in parallel on that computer without affecting the computer performance and errors. other. Note, when this mode is enabled, Avast's antivirus effectiveness will no longer be guaranteed, so you should consider carefully before enabling it. To use this mode you access Setting =>Troubleshooting, choose Passive Mode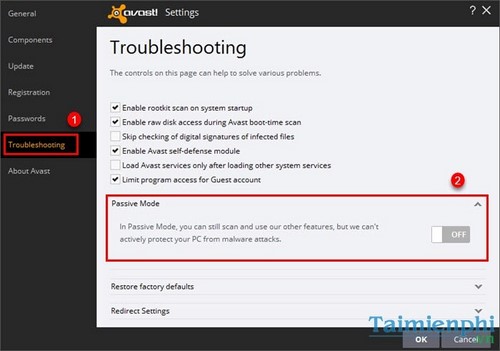 4. Create computer rescue disc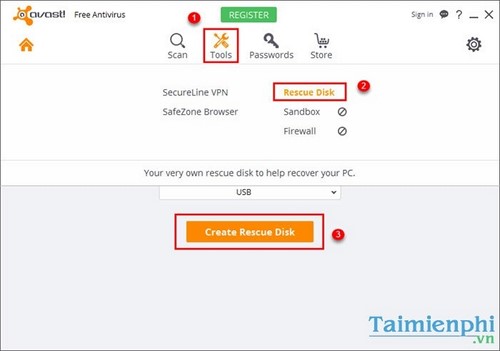 Avast Antivirus has the function of assisting users to create a rescue disc in case the computer has unusual problems that cannot be started
5. Check the network connection security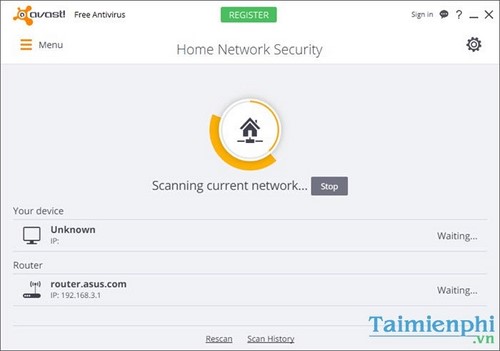 In Avast's Scan section there is a security check for the network connection. With this function, users can scan and check for security vulnerabilities, malicious codes installed on computers via the Internet, check computers sharing the same network system and vulnerabilities on routers, network modems … To use this feature, the user clicks on Scan =>Scan for Network Threat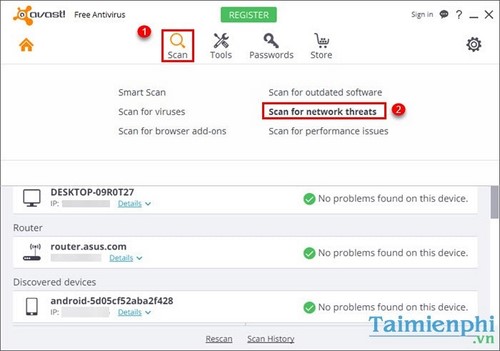 6. SecureLine VPN feature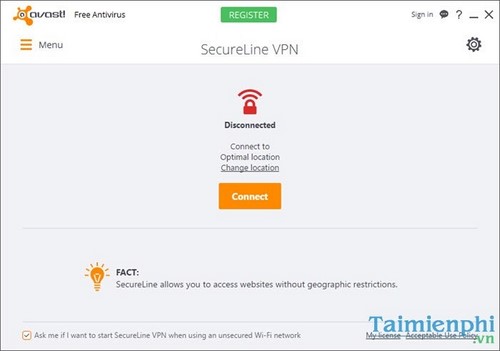 https://thuthuat.taimienphi.vn/tinh-nang-noi-bat-trong-avast-antivirus-2017-13385n.aspx
Feature SecureLine VPN allows users to access anonymously on the Internet, hide personal information, change IP to other regions of the world, ensure security while browsing. Above are some prominent features in Avast Antivirus 2017. The software has many other advanced functions in the full version, supports many languages, simple interface, easy to use. You can also use anti-virus software with equivalent functionality as Avira, AVG and many other software.
.