The iPhone has been improved through each generation but it seems that the battery of this series has never been really impressive. So why the iPhone quickly runs out of battery, the article below will partly answer the question for you.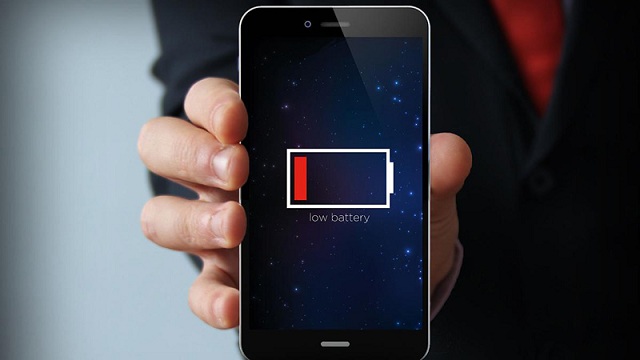 Forget to turn off location services
Currently, a lot of applications require access to services using location on iPhone. However, you should only set up use while the app is running only. Navigation applications running in the background will cause your phone to run out of battery in vain.
Overcome: Go to Settings> Privacy> Location Services (off) to disable unnecessary location services.
Application is always running
While multitasking will sometimes help you switch quickly between apps, you'll need to turn off unused apps in the multitasking bar if you don't want to make your iPhone run out of battery fast.
You can do this by pressing the Home button twice, and swiping upwards on each app card to exit unnecessary apps.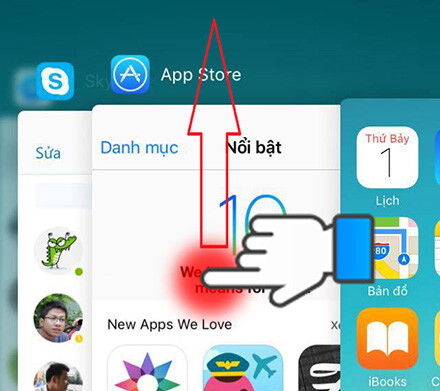 The screen is too bright
Obviously, a screen that is too bright can drain the battery quickly. You should reduce the screen brightness to a sufficient level. How to do it quite simply, you just need to swipe the screen up to turn on the control center of the iPhone and adjust the brightness bar a little lower.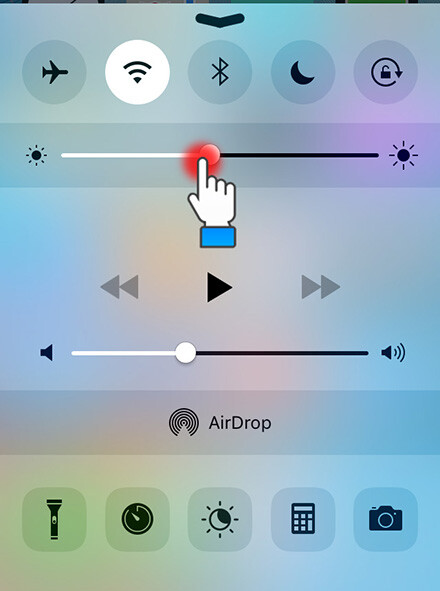 Turn off automatic application downloads
On iPhone, you can let your apps update automatically whenever there's a new update available. However, the iPhone will have to constantly check to see if there is a new update of that app and cause the battery to decline rapidly. To prevent automatic download of updates from the App Store or even the iTunes store, do the following:
– Go to Settings> Select iTunes & Appstore> In the Update section you switch to "Off" mode as shown.
Refresh the application
Background App Refresh or background application refresh is a mode that seriously drains the battery fast, it works so that the app is always updated with new information even when not running multitasking. To disable this feature, do the following:
– Go to Settings> Select General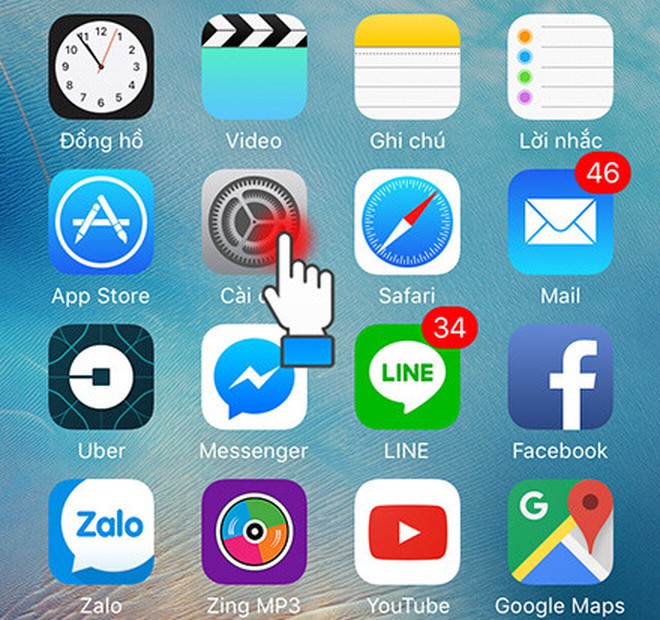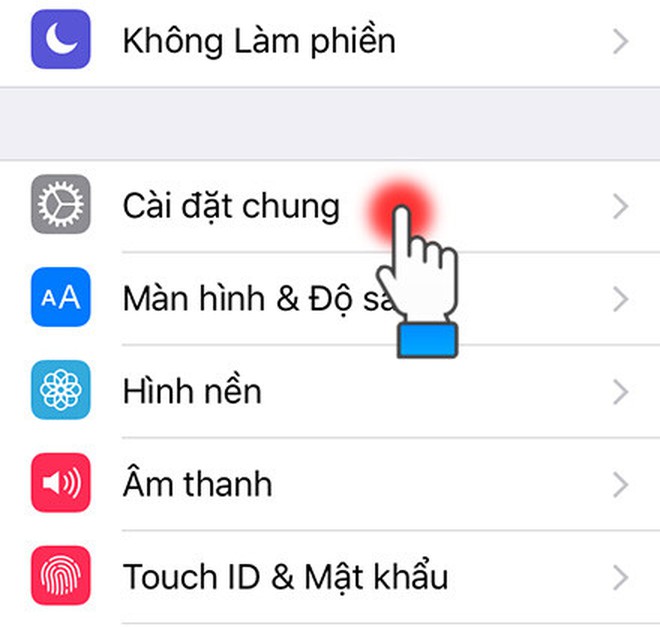 Select Refresh background application> Change the Refresh background application to "Off" as shown.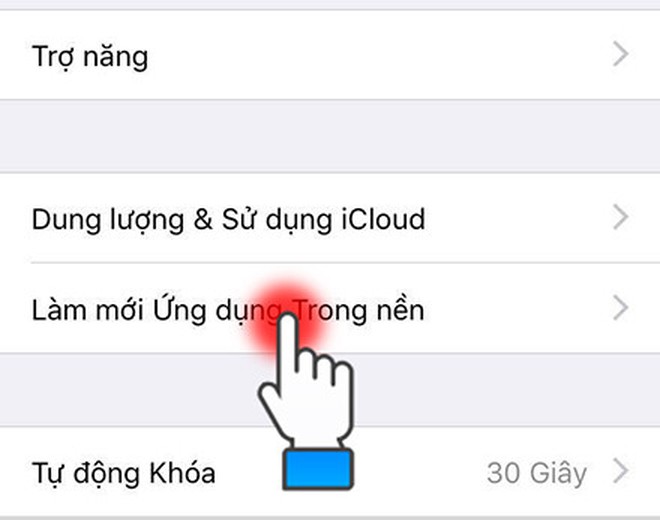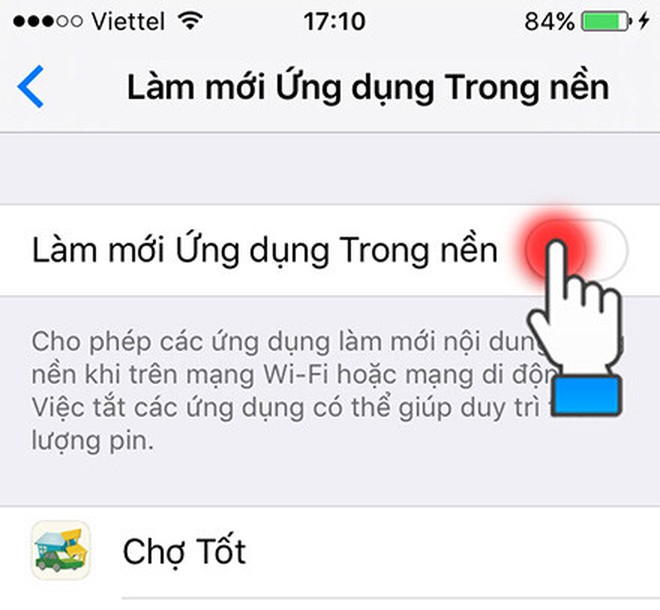 Notifications are continuous and too much
The notifications that appear constantly are a culprit that causes the iPhone battery to run out of battery quickly. Too many notifications from unnecessary apps drains your battery and is annoying. Please do as follows:
– Go to Settings> select Notifications> Turn off notifications of unnecessary apps.
Limit search in Spotlight Search
Spotlight Search is a feature that most iPhone users don't even use. It works when you slide your finger down from the middle of the screen and you can search for apps, contacts, and messages. This feature is also a battery killer because it is constantly updating with new information.
To do this, do the following:
– Go to Settings> Select General.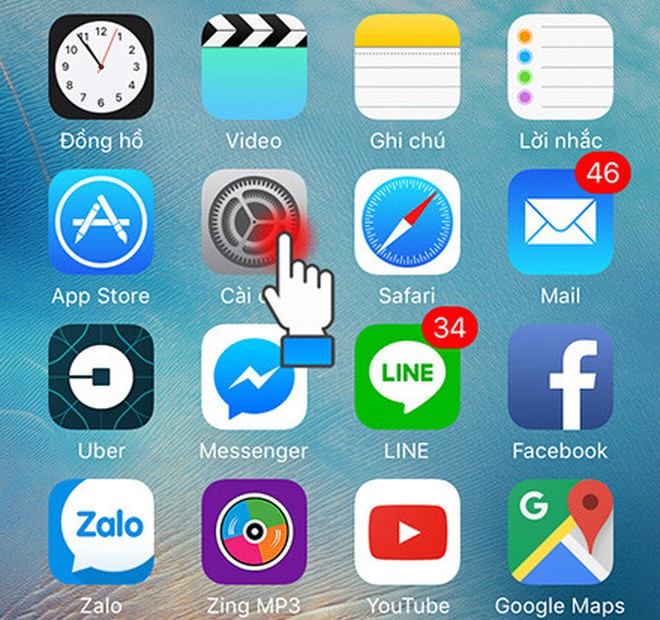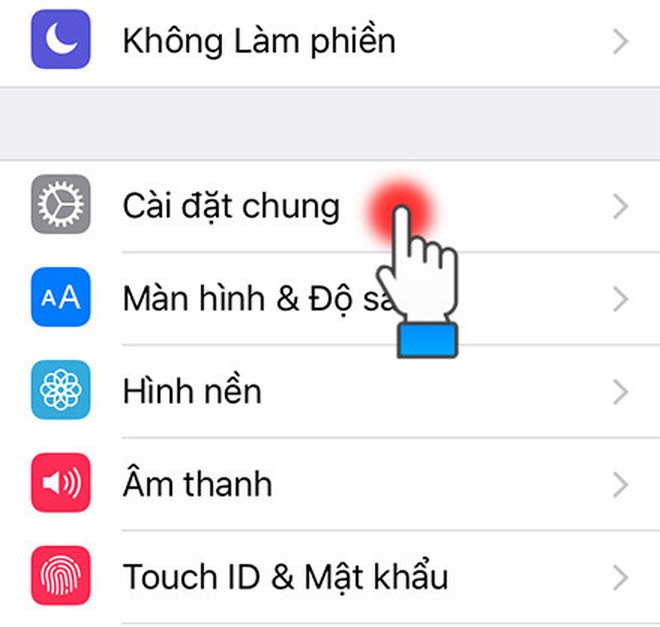 – Choose Search in Spotlight> Remove items in unnecessary searches.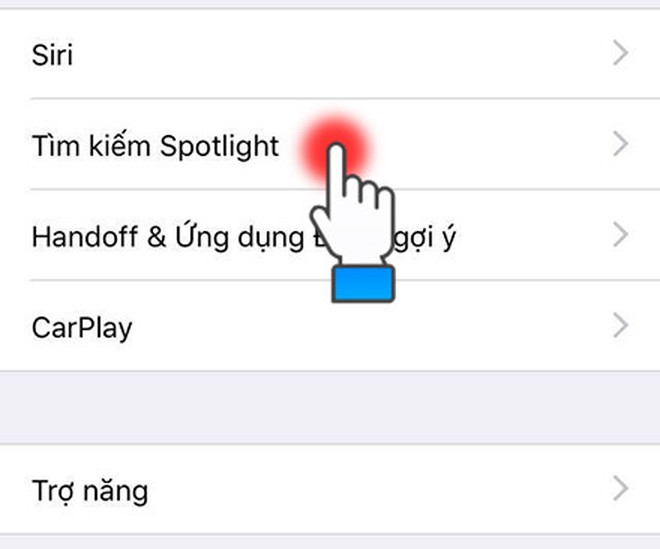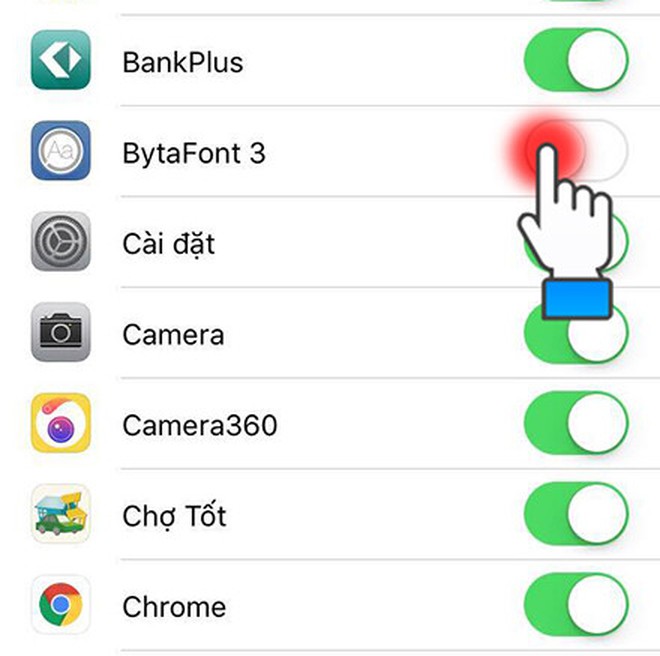 You do not use battery booster accessories
Backup chargers, battery booster cases are all essential accessories if you have to travel often, it's best to buy yourself these accessories from reputable brands and practice the habit of charging the device when it is only. about 20% battery left.
Good luck!
synthetic