Recently, on a fan page of Kawasaki Indonesia has released a video clip that many bikers feel excited and full of excitement. Not the car, not the "stripped" of the vehicle Kawasaki ZX-25R but that is the powerful "breathing" of the 4-cylinder machine on this cult Sport bike.
Video of howling of a 4-cylinder engine block on Kawasaki ZX-25R
Has just been officially launched in Tokyo Motor Show 2019 exhibition, Kawasaki ZX-25R was launched with a design quite similar to models like Kawasaki Ninja 400 or ZX-6R. Own for yourself a special engine block 250cc with 4 cylinders. The more remarkable point is that this engine block has an extremely high rpm, capable of surpassing 17,000 rpm. With this equipment, Kawasaki ZX-25R is the engine model with the highest engine rpm on the market today, surpassing even the most powerful supercars at the moment.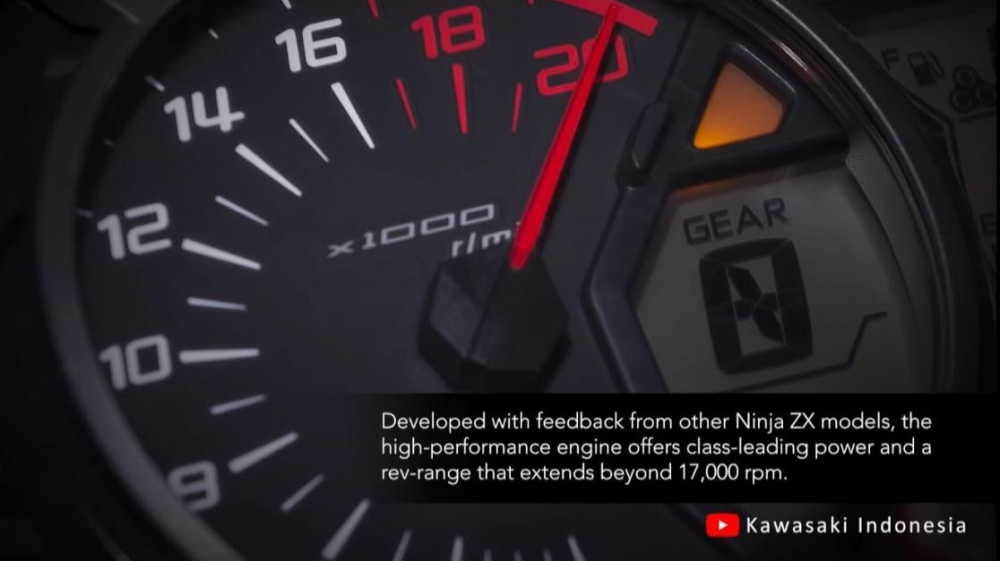 Engine block capable of up to 17,000 rpm rev / min
Currently, this Kawasaki cult model has not been officially announced the price as well as the standard strength of the engine block on the car. According to predictions, the 250cc bike is capable of reaching 60 horsepower with a maximum speed of up to 220km / h when the rpm is pushed very high up to 17,000 rpm. Thus, it is entirely possible for a 250 cc model to achieve outstanding speeds. Let's wait and see, the price that Kawasaki offers for this top-notch model is how much.
Kuro
.