In many countries around the world, monuments are often built to pay tribute to heroic characters and important historical events related to the destiny of the whole nation. Over time, these monuments become a part of that country, symbolizing each region and also attracting domestic and foreign tourists.
However, what if the monuments were replaced by the classics of world popular culture, which have been associated with the childhood of many generations through books, comics, and cartoons. Figure? That is the project that French 3D artist Benoit Lapray and company 95 Magenta as well as CGI designer Emmanuelle Vonck Lugand pursue: Replacing some of the famous monuments in his hometown of Paris with familiar symbols like Batman, Gandalf of Lord of the Rings or Goku of the 7 Dragon Balls. Of course, all are computer products.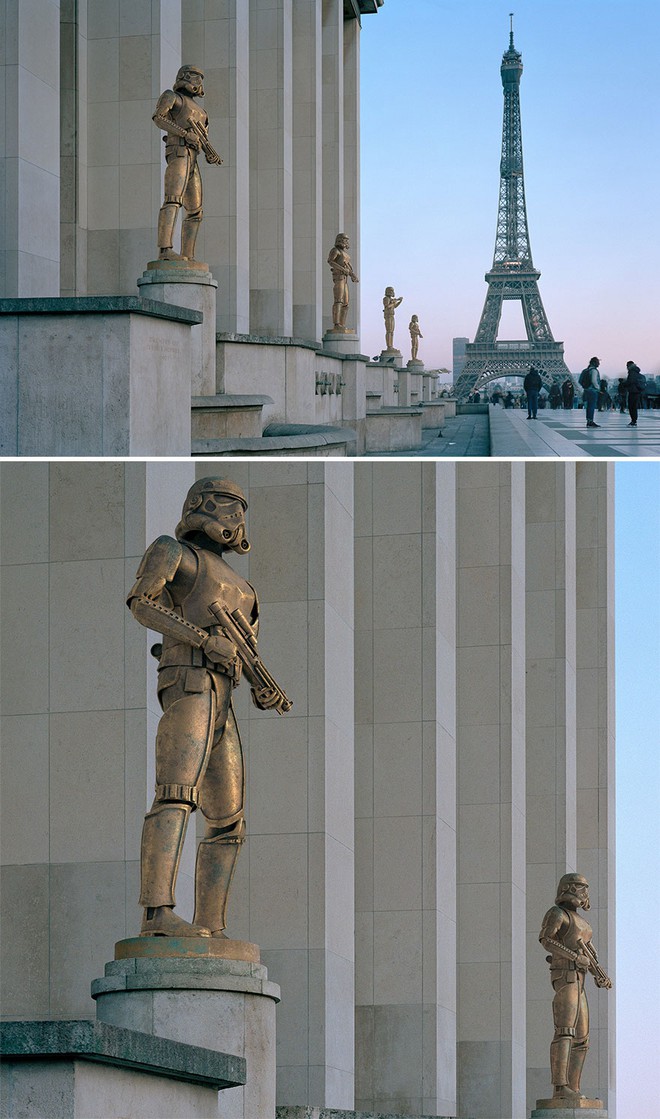 Army of The Empire (Star Wars)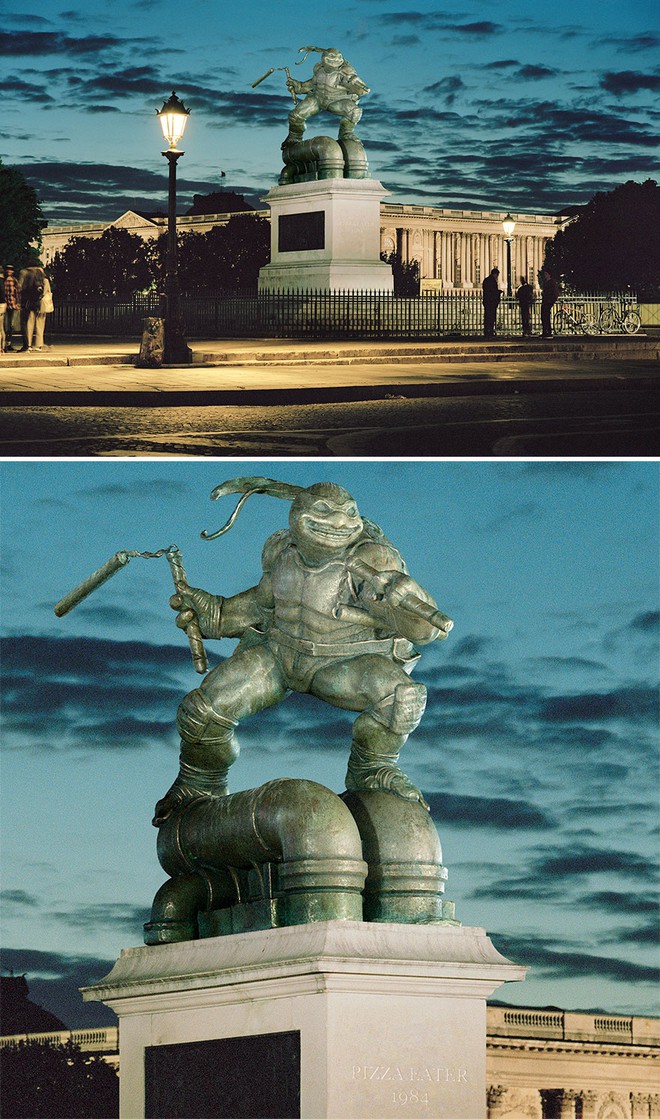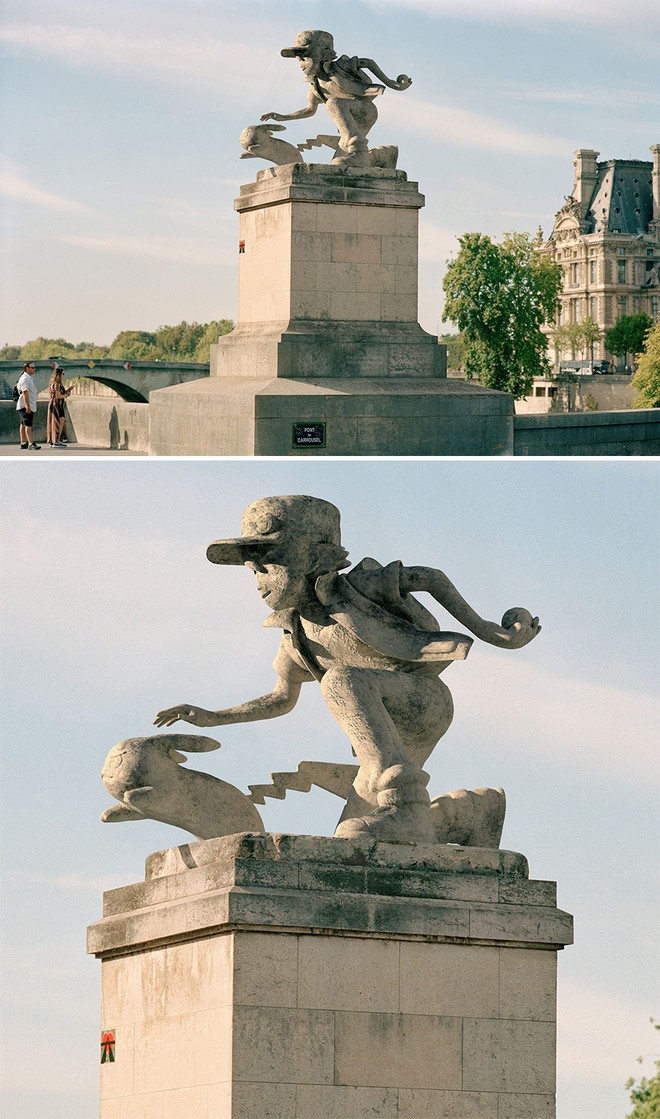 Ash Ketchum & Pikachu (Pokemon)
Benoit is a photographer born in 1980 in Bourgogne, France. He studied painting, media and photography at Lyon before taking a career in advertising photography seven years ago. Currently, he is living in Paris and has launched many interesting projects, some for work, some for entertainment purposes. Sharing on his personal website, Benoit said: "Each picture has to tell us a story".
Talking about his unique project, Benoit confided: "It was the magnificent city of Paris that inspired me, when I moved here in 2014. All the monuments, the statues in the squares and on the streets are a great source of inspiration. So I think instead of exploiting the subject of French history, why don't I create an exhibition in the sky to display the biggest heroes in popular culture? It's also a way to pay tribute to them, highlighting their important role in our current culture.".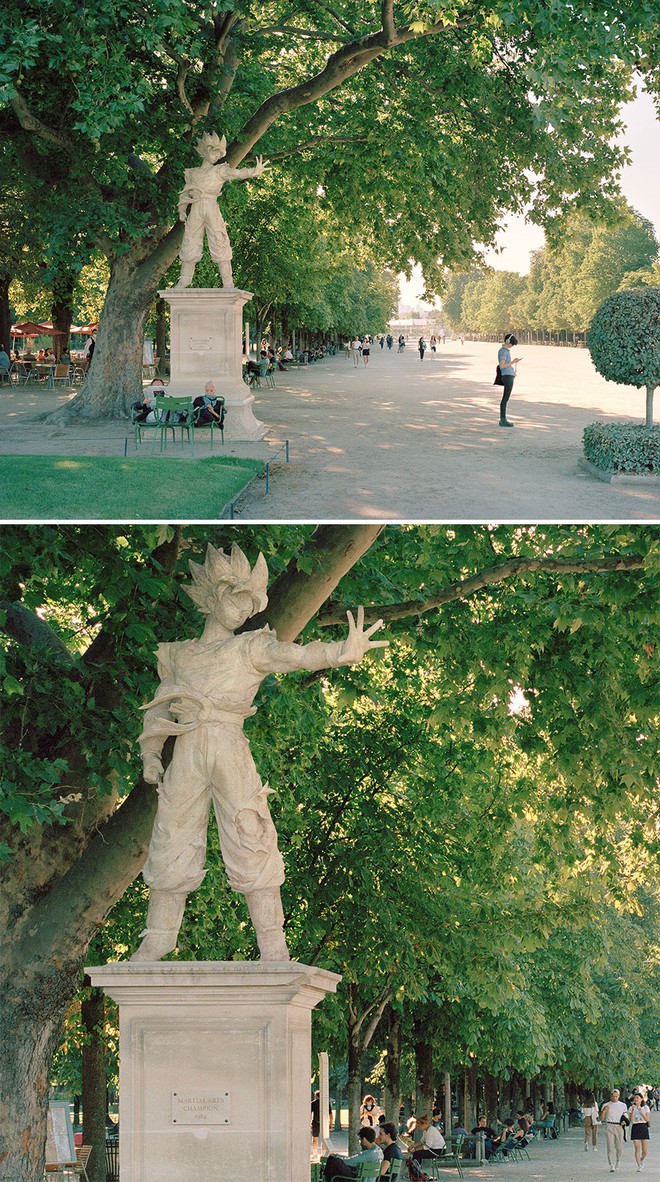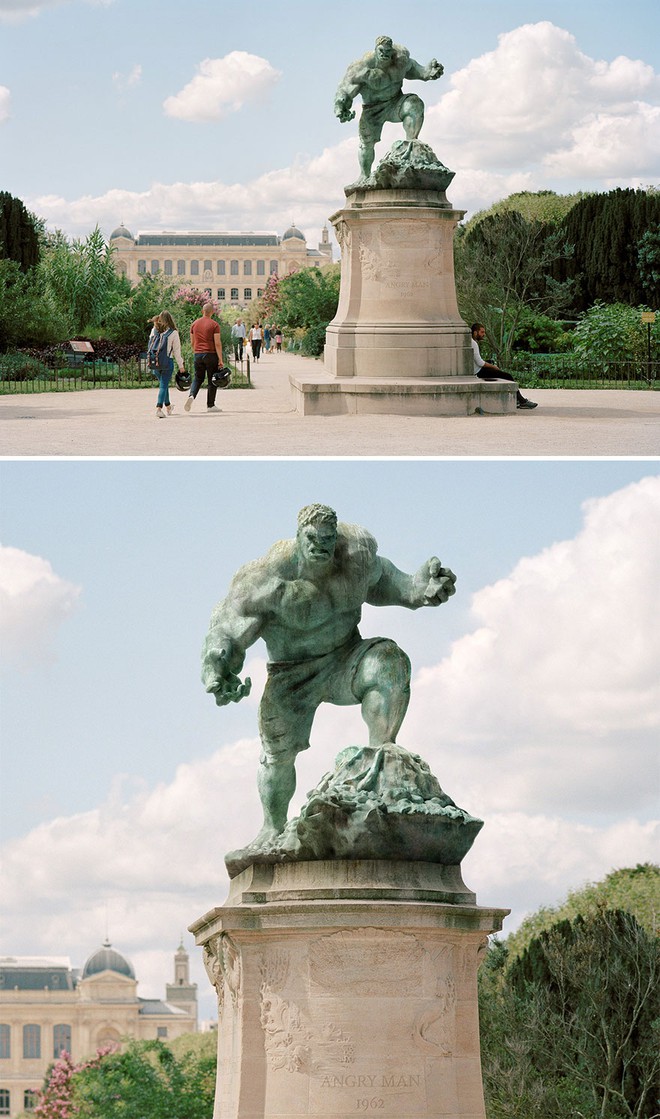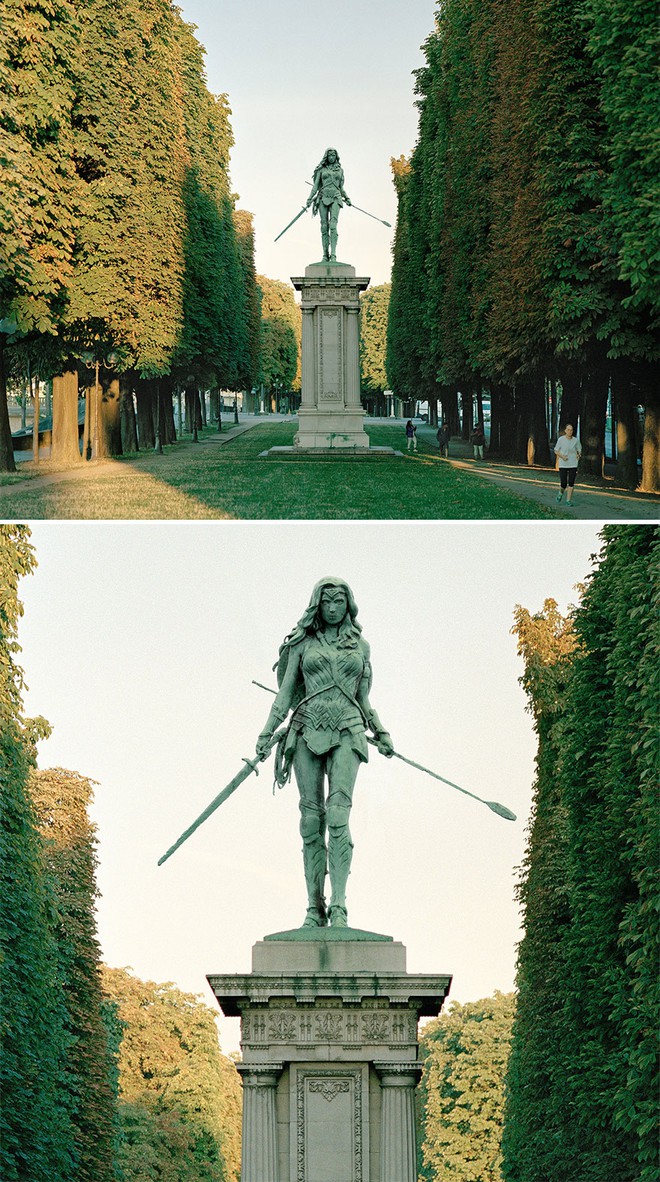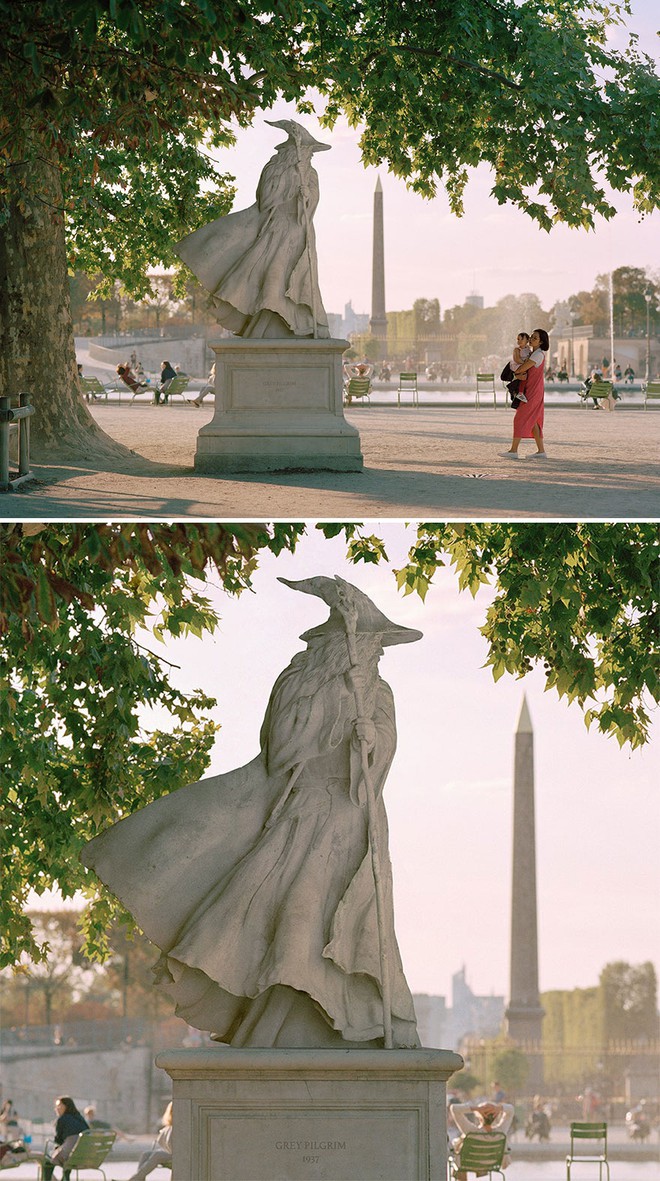 Gandalf (The Lord of the Rings)
He also shared more about his character selection criteria: "Those are not easy decisions at all, because there are so many big icons in popular culture that are worthy of entering this project. However, it was the locations in the photo (taken by myself) and the character's expressions that helped me make the best choice. This is also the most time consuming part of the project: Make a list and start sorting based on the attitudes of each character.".
Benoit added: "I usually work independently, but for this project alone, my skills and experience alone are not enough. So I started looking for cooperation, especially in the CGI field. It was a very long process and not really that exciting. We had to choose the location to take pictures, conceptualize the shooting angle, go buy props and small character statues and choose which character best suited to the scene. Then came the funniest part: Shooting, although it was quite difficult in a large city like Paris, where everything was constantly moving. Besides, we also have to keep track of the date with the best light and nothing will interfere with the shooting (such as buildings or a crowded car park) ".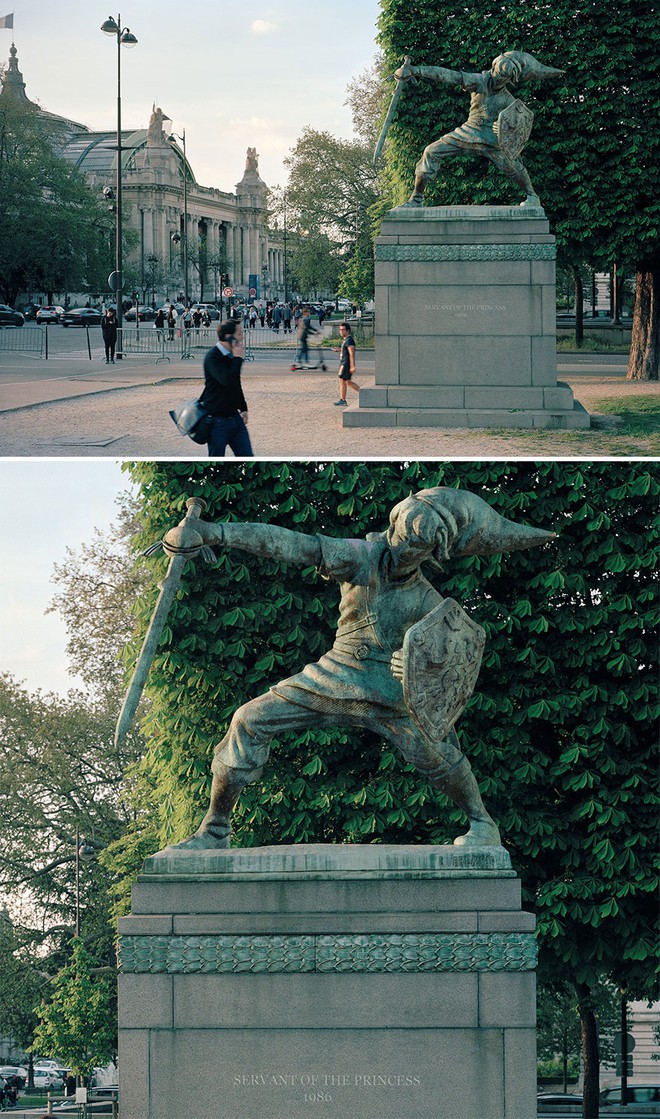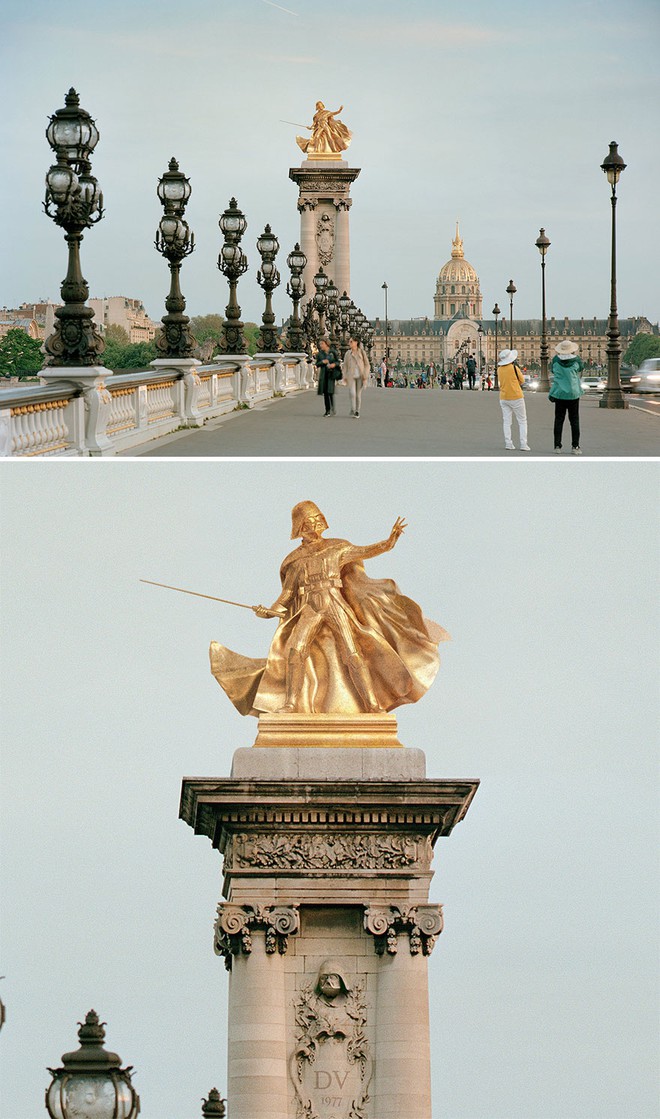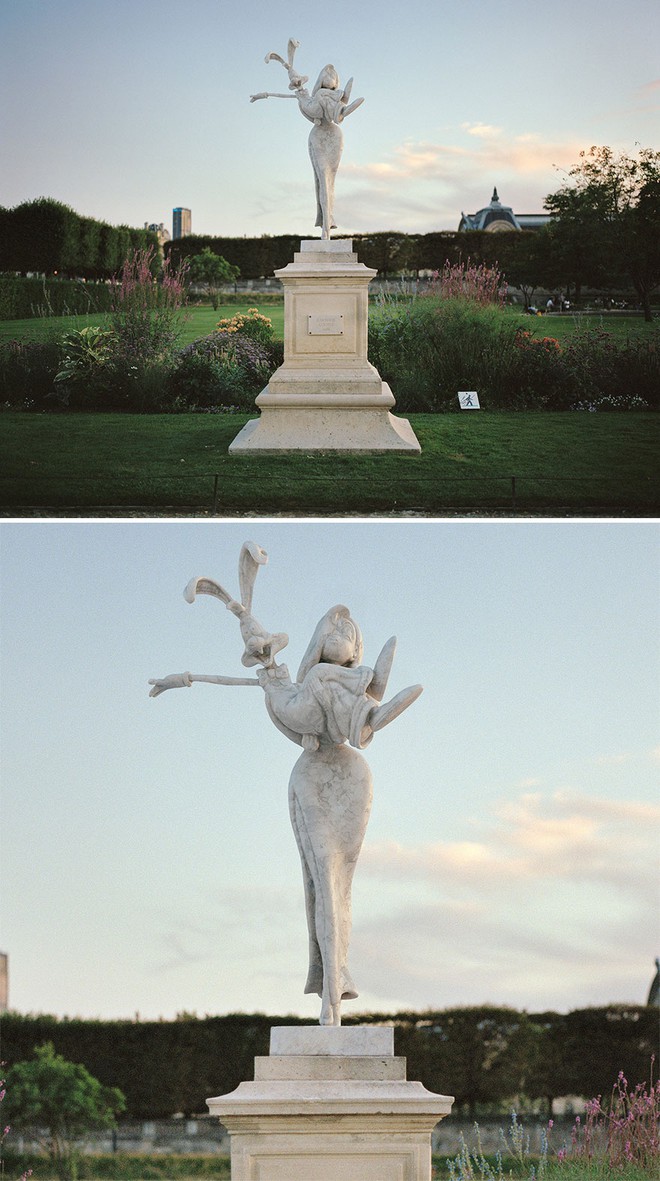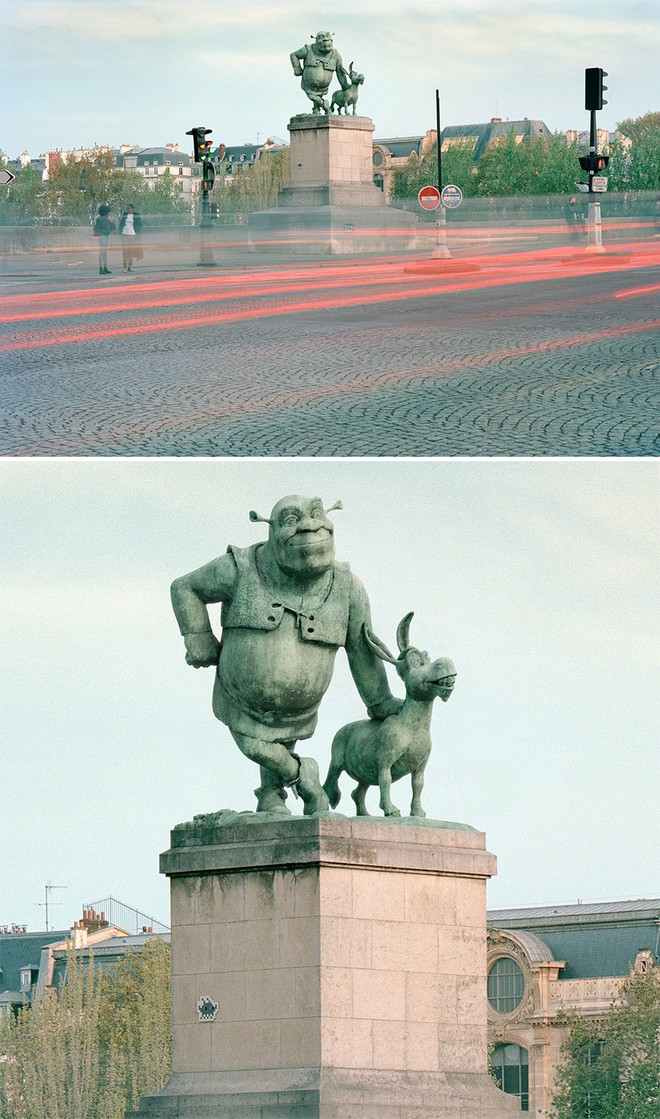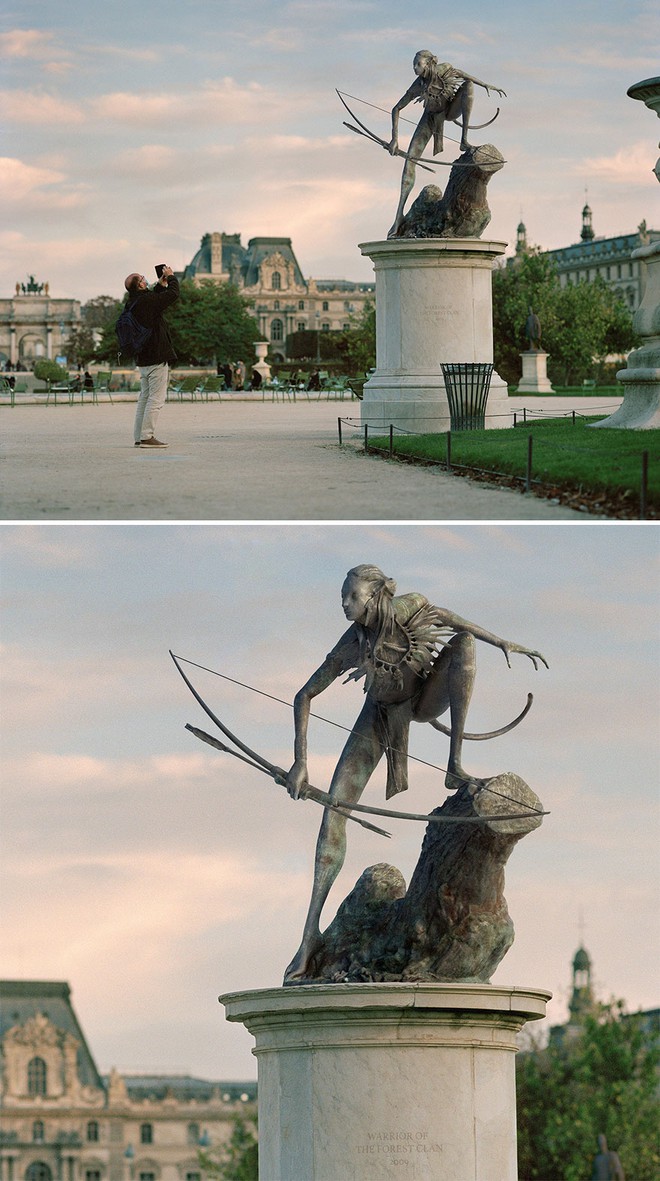 Warrior of the Omaticaya clan (Avatar)
It is known that, after taking photos of the location, Benoit must "scan" the character and send everything to 95 Magenta and Emmanuelle Vonck to handle the CGI process. It is known that this project up to now includes 13 works, but has "consumed" Benoit for 2 years in a row.
According to BoredPanda