The packaging of Honor Games is exposed with a new logo, an experience beyond imagination
July 30, 2020 15:58
Author: Liu Mingpeng
Editor: Liu Mingpeng
Article source: Paobao.com original
Today, Honor President Zhao Ming warmed up the Honor Gaming Book on Weibo, suggesting that Honor Gaming would have more combat experience beyond imagination. Glory Bear posted the Glory Gaming notebook package on Weibo, and said that it will be tested internally to see how much beyond imagination.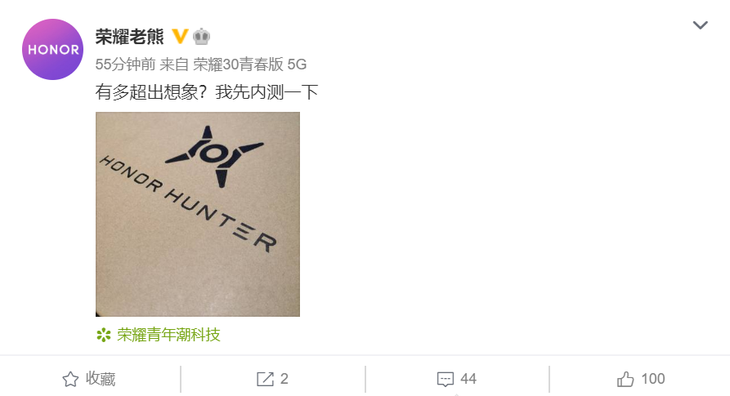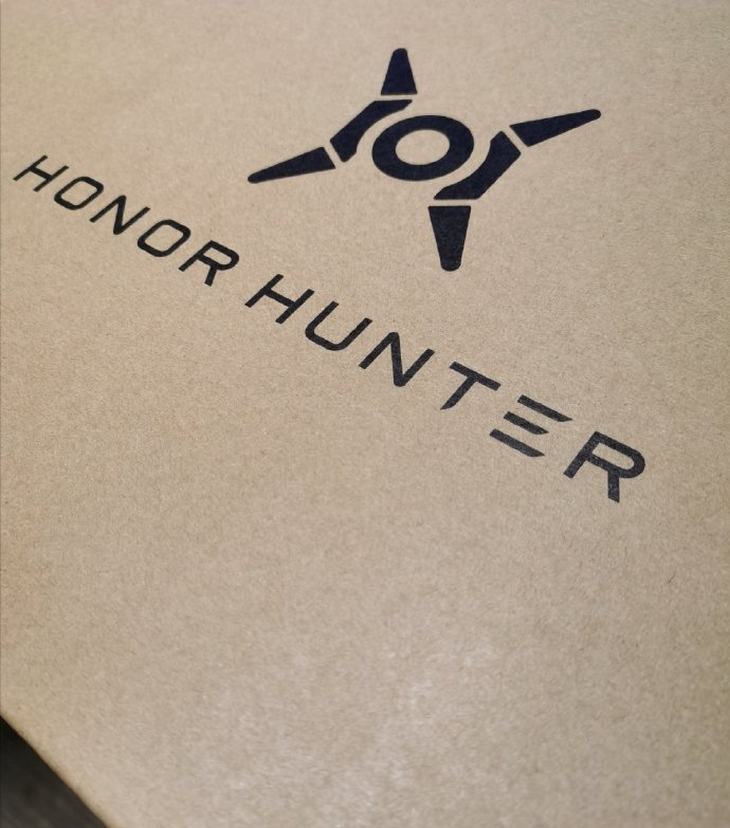 According to the picture shared by the Honor Bear, the word "HONOR HUNTER" is printed on the outer packaging box of the Honor Gaming Notebook, and there is also a cool Logo, which is consistent with the previously exposed design manuscript of the suspected Honor Gaming Notebook. The exposed Logo appeared on the Honor Hunter gaming router before, and it belongs to the game series. The Honor gaming notebook is likely to adopt this logo.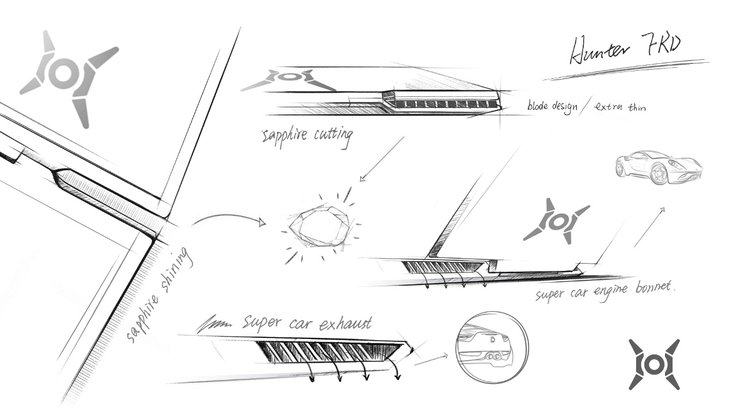 According to the previously exposed design manuscripts, the Honor gaming notebook also uses a gem-cutting process. The muscular lines of the supercar hood are added to the A side of the notebook, and supercar design elements are also incorporated into the air outlet, making the overall style more cool personality.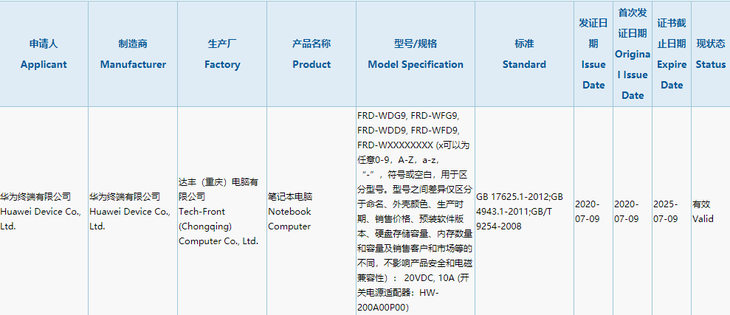 According to the exposed information about the suspected Honor gaming laptop's network access, the Honor gaming laptop may be equipped with a power adapter with a maximum power of 200W. In terms of performance, Honor Gaming may use high-performance AMD processors and AMD discrete graphics cards, which can provide strong game performance support.
The Honor Gaming Notebook may be released in August. No more relevant information has been exposed yet. Interested friends can continue to follow our follow-up reports.