Recently, leaked information about OPPO's upcoming smartphone has appeared on major technology pages, the OPPO K9. This is said to be the successor of the OPPO K7 5G phone before. Do not let you wait any longer, now let's summarize the rumors about OPPO K9 through this article!
Note: The article will be constantly updated, so please follow the article continuously for more information about the device!
See also: Performance evaluation OPPO A54: Fighting many popular games today, but is it really stable?
OPPO K9 will have up to 3 cameras with main camera up to 64 MP
According to Gizmochina, the OPPO K9 will have a cluster of 3 cameras designed in a rectangular vertical layout. The camera has the following camera parameters:
The main camera has a resolution of 64 MP.
8 MP secondary camera.
2 MP secondary camera.
Currently I still do not know what camera's secondary camera is. But in my opinion this will be a wide angle camera. Because in this 2021, every smartphone is equipped with a wide-angle camera already. This is also considered a very necessary element on smartphone camera. The other secondary camera will definitely be used to capture fonts. Back to the main camera, with a resolution of up to 64 MP, OPPO K9 will give you photos with very high detail and sharp images for viewing.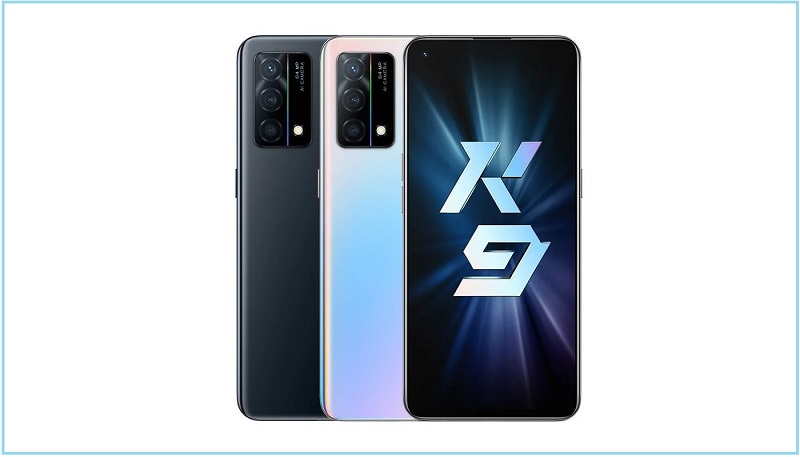 As for the 32 MP seflie camera, with a large resolution your selfies will be sharp. OPPO has always been famous for its selfie capabilities, so please rest assured. I think OPPO K9 will turn you into hot boys and hot girls so that you can freely post it on virtual social networking sites.
OPPO K9 will run dragon chip
Also according to Gizmochina, OPPO K9 will run Snapdragon 768G chip with support for 5G network, go also with that is 8 GB of RAM and 128 GB or 258 GB of internal memory, for you to spoil the storage.
With this chip, I think OPPO K9 will bring a pretty strong performance. Enough to play today's hot games with medium graphics. For some other games, the OPPO K9 can also play with a high level of graphics. So you guys who intend to buy 'em it' to fight the game, please rest assured!
OPPO K9 will have a screen up to 6.43 inches and 65 W fast charging
As Gizmochina has reported, the OPPO K9 will have a 6.43-inch AMOLED screen with Full HD + resolution. In my opinion, this is a screen parameter that is good enough for people to watch movies, entertain, and play games on the computer. What is more special is the in-screen fingerprint sensor that will appear on the OPPO K9.
In addition, the device will be equipped with a battery up to 4,200 mAh, just enough for you to use for a day. But if I play games, I think the device won't last a day.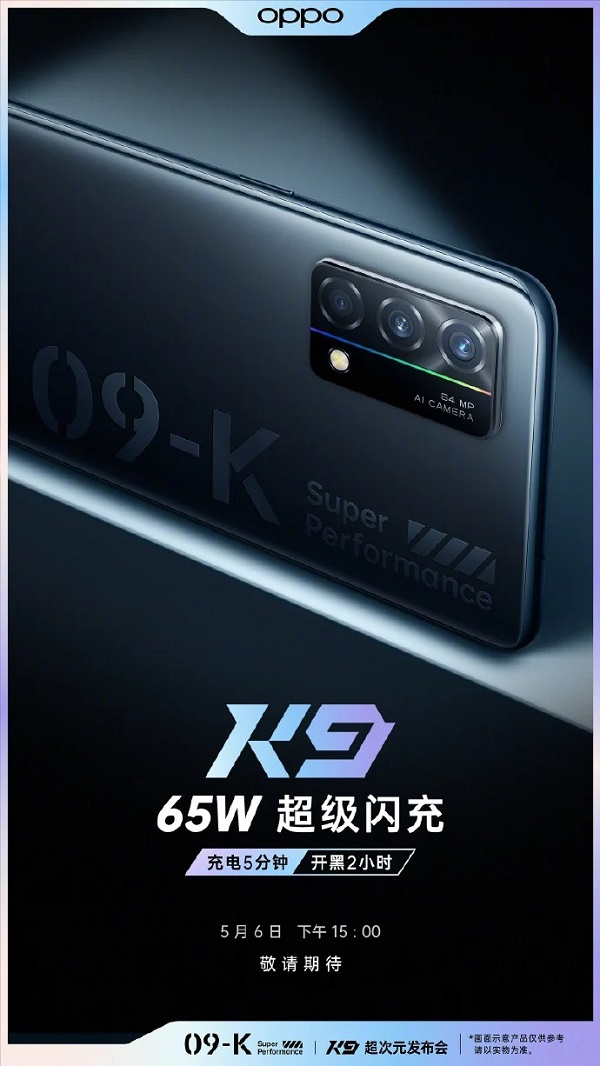 But do not worry because the device also has a 65W fast charger, which will quickly fully charge the 4,200 mAh battery, helping you to continue using the machine without having to worry about the battery anymore.
Conclude
And those are rumors about OPPO K9, which is expected to launch on June 5. Let's wait and see what the price of OPPO K9 will be when it is launched. How do you feel about this phone? Let's leave a comment below.
See also: Expectations Nokia G30: Will be equipped with a battery up to 5,850 mAh and run the latest Snapdragon 678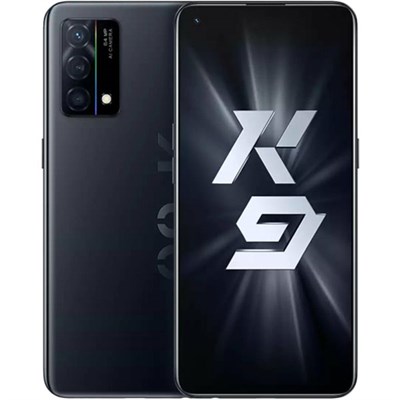 OPPO K9
Rumor
See details
Edited by Nguyen Anh Tuan
Not satisfied with the article
555 views
Related posts
Realme 8 Pro performance rating: Every game can play 60 FPS with a high performance score


4 hours ago

With the following 5 tips to use the following, mastering the Oppo A74 will be a small thing, feature number 4 will be extremely useful.


11 hours ago

OPPO Reno6 comes with a huge chip, a 120Hz screen, a large battery, and 65W fast charging support, just revealed the time of launch.


8




22 hours ago

The OPPO Reno5 A: Launched later this year, designed as OPPO A74, will use Snapdragon 662 chip? (Continuously updated)


1




1 day ago

Last 2 days: Instant purchase of OPPO A74 brings back super attractive hotsale, so if you don't shop, wait until O-Fans.


1 day ago

🎧 What's HOT 1/5 technology last week: Huawei P50 revealed a real photo with a pitiful camera, Samsung posted information about Galaxy S21 FE


2 days before
.