It is in less than a week, on February 25, 2021 exactly, that the youngest from Nvidia made in Ampere will be released in the sweet name of RTX 3060. The latest addition to the American founder will display 12GB of VRAM on the meter, supported by 3584 Cuda Core and all clocked at 1.78 Ghz. If we are talking today about the youngest of the RTX 30 family, it is because Nvidia has finally decided to act in the face of the shortages that have tainted the releases of previous models in 2020.
This is via an article on his own blog, titled "GeForce is designed for gaming, CMP is designed for mining" that Nvidia has spoken on the subject. We learn that the company has decided to restrict the card's mining capacities by reducing them by half. A software intervention that will be applied automatically when the drivers detect the presence of GeForce hardware. However, this change will not affect GPUs already on the market, as Nvidia assures us, enough to reassure farmers already in place.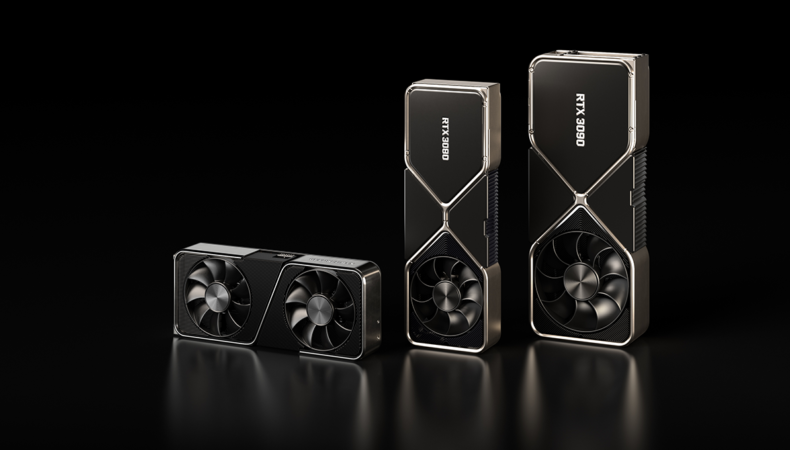 In order to facilitate the transition, Nvidia announces its new range CMP, pour Cryptocurrency Mining Processors, a range of cards oriented towards mining and providing no graphic counterpart. However, no price has yet been communicated for this new CMP range. With this differentiation, Nvidia intends to restore some order to its order book and thus be able to further democratize its RTX and DLSS technologies.
We can only hope that this decision will really impact the choices of farmers, leaving us the opportunity to finally acquire the precious sesame. It should be remembered that the shortages affect all foundrymen since AMD, also supplier of chips for the Xbox Series and Playstation 5, or Qualcomm are also suffering from big production delays given that farmers and other scalpers are added to the slowdown. in the supply of raw materials.


Hypodiko