With the new MediaTek processor, cheaper devices will still be able to support the 5G network technology that is becoming increasingly popular.
2019 is probably the start of the 5G mobile network era when both the 5G network infrastructure and smartphone devices have come to support this technology. These include devices such as Galaxy S10 5G, Huawei Mate 20 X 5G or OPPO Reno 5G … However, the common point of these devices is flagship as well as the price is quite expensive, due to support 5G network The device will have to be equipped with a high-end chip capable of supporting 5G.
However, recently, MediaTek, a Taiwanese chip maker, announced a 5G network support chip called "MediaTek 5G SoC" with an unnamed codename at the Computex exhibition held in Taiwan. in the past week.
Unlike other smartphones on the market that require a separate 5G chip to support 5G (like the Snapdragon X50 modem on the Snapdragon 855), the new MediaTek 5G SoC chip will be a 5G modem built-in chip. In addition, the chip will also support 4G LTE bands available, so there is no need for an LTE modem. This will bring the ability to support multiple networks from 2G to 5G with just a single chip MediaTek announced.
In terms of 5G network speed, the MediaTek 5G SoC promises to deliver data transfer speeds up to 4.7Gbps (Download) and 2.7Gbps (Upload). This chip uses popular 6GHz bands around the world, as well as minimizing the costs incurred, making cheaper devices also capable of supporting 5G networks.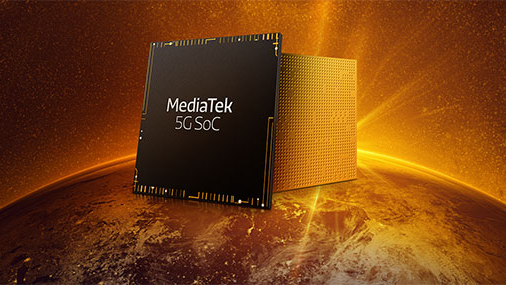 5G network support is not the only highlight that MediaTek announced at Computex. The new chip will also improve performance and save energy thanks to the newly announced ARM design. Not only that, with the new APU 3.0 processor, the device running on this chip will have real-time autofocus capability, auto exposure, auto white balance, auto-beautification and lots of pine features. other clever. The new chip will also support up to 80MP camera resolution and 4K video recording at 60fps.
The first smartphone to run on the chip is expected to be available early next year at a much cheaper price than current 5G smartphones.
---
Currently, in order to help customers get information about great promotions, CellphoneS officially established a Facebook group with the name "CellphoneS Group", Here the promotion information will always be updated by the management board.
In addition, the group will also be a place for everyone to discuss issues related to technology and life. Please join the group by the link: https://www.facebook.com/groups/cellphonesgroups/


Duyet Nguyen