The auto industry and longtime users have never seen a four-wheeled product compared to a gaming machine that sits in place year round. However, on stage to announce Model S Plaid, Tesla CEO Elon Musk strongly asserted that the company's new electric car has the same processing power as a PlayStation 5 set.
And to prove its point, the camera goes deep into the car, where the Model S Plaid's screen is showing Cyberpunk 2077 on the screen. Someone is controlling protagonist V driving around the city in real time.
In early June, AMD announced that they would support the infotainment system on the new Model S and Model X series, with processing power up to 10 teraflops, on par with the power of 10.28 teraflops on Sony's PlayStation 5 game console. However, the processing power of the Tesla car won't be fully devoted to game processing like the PS5, which means you can't take advantage of the full 10 teraflops for blockbuster gaming.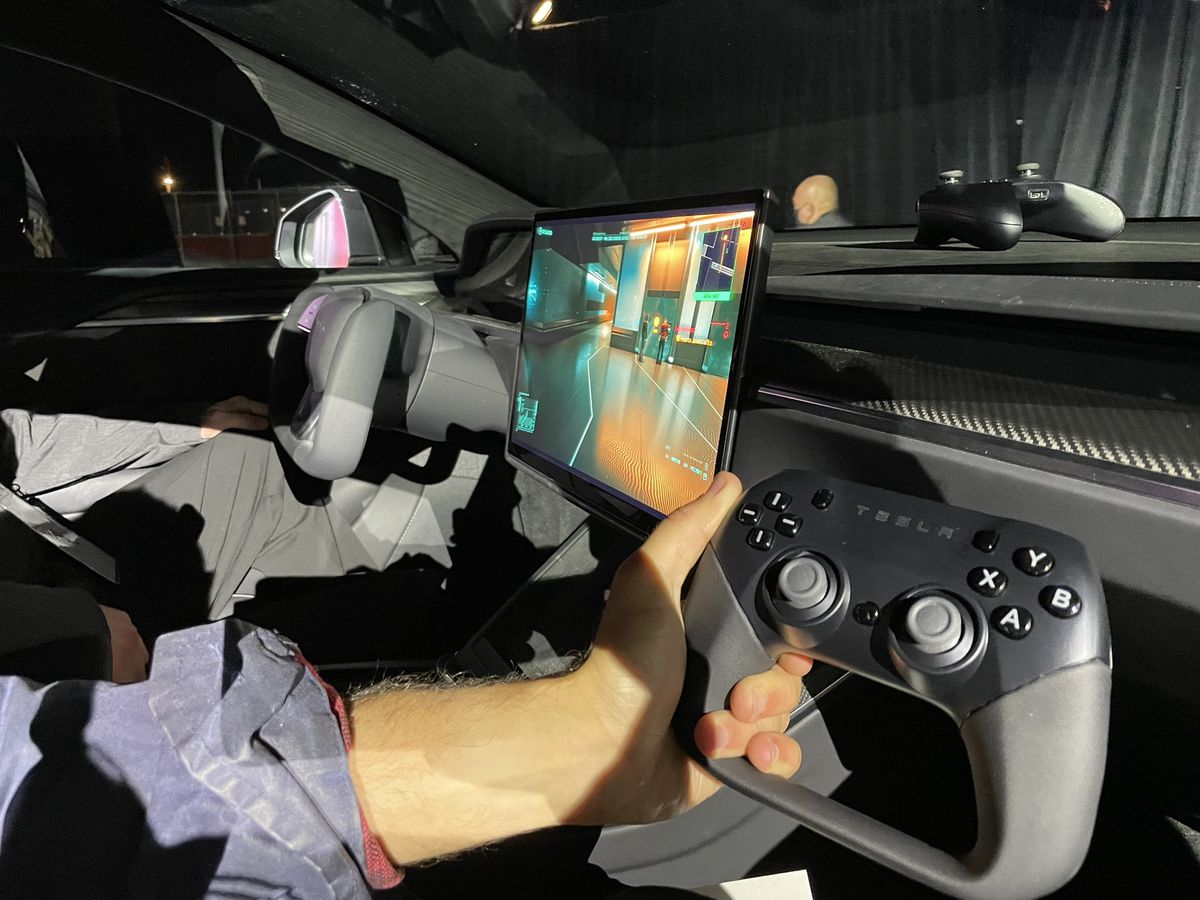 Reddit user Paul Spivak and the gamepad. It is not clear whether this is just a model used on the Model S Plaid launch date, or will be the official handheld version.
Each of that is also enough for gamers to experience blockbuster games. Cyberpunk 2077 requires high configuration, the fact that Model S Plaid can "carry" the game is already a remarkable achievement, and worth noting in the future. As Elon Musk said on stage: "If you think about tomorrow, where a car will often operate on autopilot, the demand for entertainment will be greater and greater.".
By the day Model S Plaid was officially launched, in addition to testing the electric car with other high-class supercars, we also looked forward to benchmarking the Plaid with consoles with leading technology, such as Sony's PlayStation 5 or Sony's PlayStation 5. Microsoft's Xbox Series X|S.