Hitting the mentality of many people, the machine detected a speed gun with the advertisement "capable of detecting guns firing speed and prompting a timely warning signal". However, what about reality?
Speed ​​gun detector – headlining with fancy words
When it first appeared, the machine detected the gun firing speed, quickly attracted the attention of many people, especially the drivers. The machine was introduced to be capable of detecting gun firing speed and giving warnings with extremely high accuracy.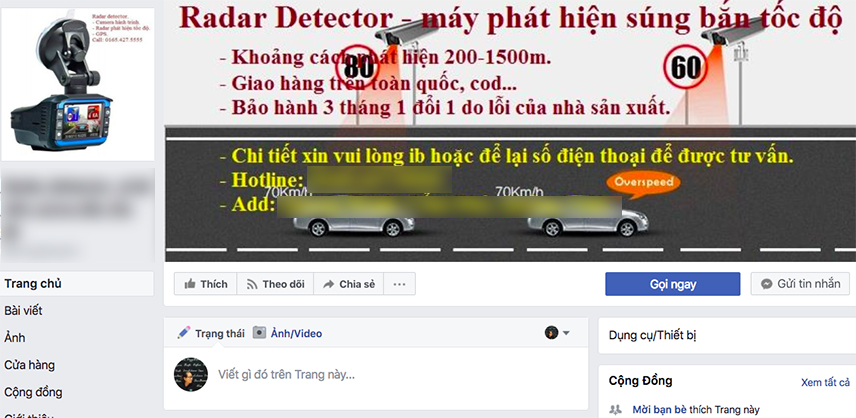 Speed ​​detectors are sold "head on", especially on social networking sites
Some Facebook sales sites also advertise that the device can receive 100% of the speed range of catapults within a radius of 1 kilometer, imported from overseas, 100% effective, "quality products, How effective, "can detect waves from guns firing fast speed to 15 radar bands … The machine is sold with prices ranging from 500,000 to 5,000,000 VND.
See also: Lót car floor
Take the faith of many people
Super attractive advertising that has taken the faith of many people. They are willing to spend up to several million, to own this machine, with the desire to avoid being punished by the traffic police when the act of pressing the accelerator pedal too much.
Mr. Tran V. Hai (driver – Can Tho) shared: "I often run the Saigon – Can Tho route. Knowing is not good, not very good, but sometimes because of pressure from the owner, so he tried to run fast to make the trip. If unlucky to be shot at speed, make a record of punishment, the crime is his crime. Listening to ads that detect guns firing speed, feel good, should also risk taking money to try. Many brothers who drive like us also buy. "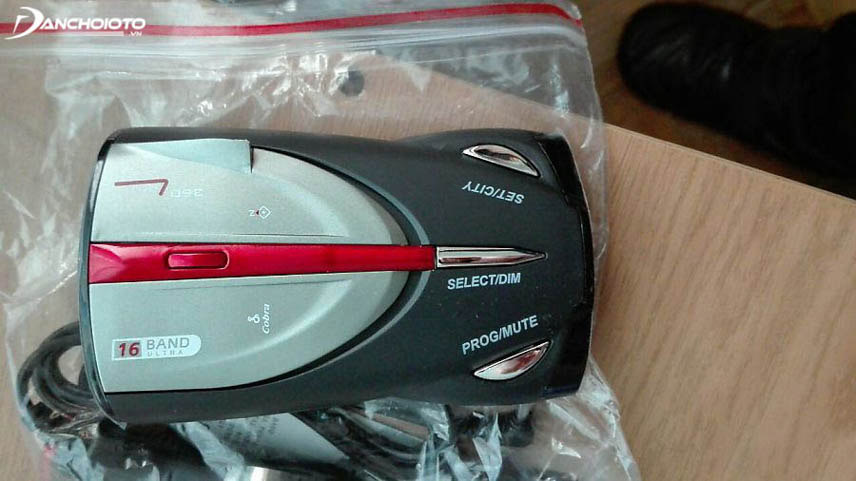 The product is advertised as being capable of detecting gunfire from a distance
"The dream is shattered" – Finding the truth
A lot of people believe that this machine can be helpful, can signal and warn guns from a distance, to avoid the "penalty sheets". But in fact, after buying the truth broke … This machine did not achieve the purpose of "dreaming".
Mr. Huynh T. Tai (driver – Dong Nai) shared: "At first, I was very hesitant, but my friends kept talking and said that this machine was very good, detected a gun firing at a distance. Thus, it is possible to slow down, to avoid being made a sanctioning record. Listening to the earlobes should buy one to use the new phony, it did not detect any warning, and was penalized for believing in this useless machine ".
Mr. Nguyen V. Minh (driver – Hanoi) also shared the same opinion: "Extremely regret when spending up to 1.5 million to buy this machine. I was excited at first, but after using it for half a month, it didn't work. It even issued a loud signal while nearby there was no gun firing speed. "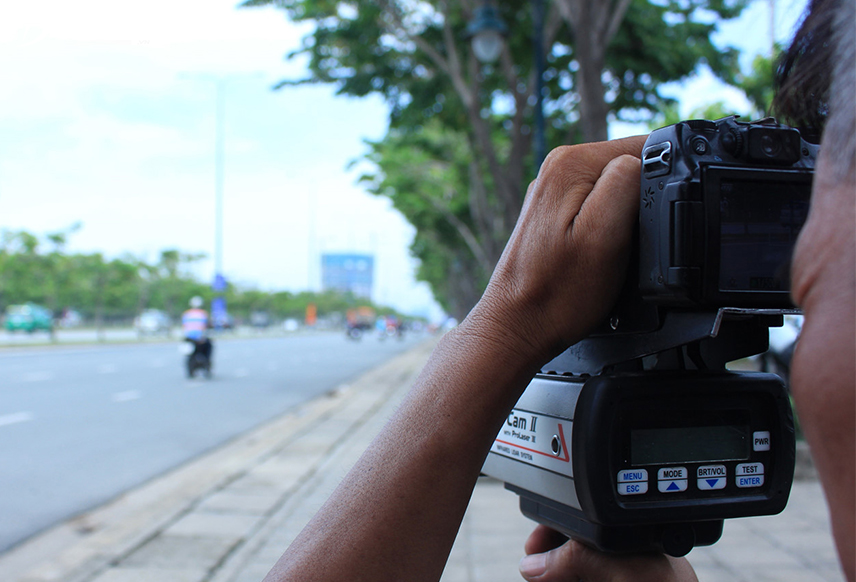 A speed gun detector does not work as well as many people expect
When asked about the speed gun detector, Mr. Hoang Tuan Anh – who has many years of experience in the field of auto parts and accessories trading, shared "This overseas speed gun detector , people often call it Electronic Dog. It is capable of detecting the waves from a speed gun, then issuing a warning signal to the driver.
However, Mr. Tuan Anh also shared: "Abroad this machine can be effective, but in Vietnam, not really. Because the functional forces in Vietnam mostly use handguns. This machine is highly mobile. Especially when pressing the firing rate, the machine has new wave. Therefore, it will be difficult to detect from before. By the time the device is detected, it means that person has been shot at speed. "
Anh Tuan Anh also said: "Not to mention many machines, here only say" genuine "machines, incompatible or unable to catch the wave of the firing machine that the Vietnamese functional forces use." Regarding the case of a machine that detects a machine that fires a loud signal while there is no speed gun nearby, Mr. Tuan Anh explained: "The reason the device is noisy is because it may detect the wrong waves. with gunfire from a speed gun. These waves can be emitted from nearby electronics, telecommunication machines. "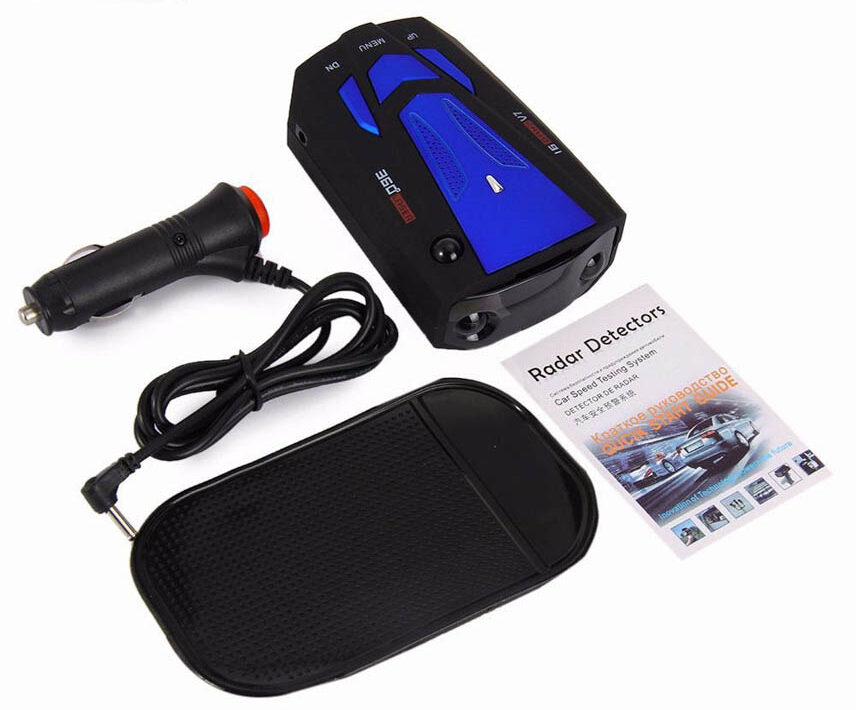 Speed ​​detector is not suitable for use in Vietnam
Mr. Tuan Anh added: "In recent years, in the market, especially on Facebook sales channels, this device is sold a lot, rampant with 100% effective advertising, committed to detecting high-speed guns. remote level. Some are also genuine but are inflated, advertised excessively. While the reality is not very effective in Vietnam. Some are also fake, fake. Inside the device is full of simple components, no wave detection function ". Closing the story of the speed camera, Mr. Tuan Anh said: "In general, this machine is" useless ", not suitable and should not be used in Vietnam. Everyone, especially the drivers, should be alert and avoid because of the temporary desire to trust and then lose money ".
Currently, most drivers in particular, drivers in general, are aware and alert to this speed gun detector. People often have the common saying that "a gun to detect speed is the most useless accessory". However, somewhere there are still many people believe in the words "full of honey" and then spend money "injustice" to buy this wrong "useless" device.
A hypothetical angle
Try to make an assumption that a speed gun detector works in Vietnam. So whether to buy or not? After all, a speed limit is a measure aimed at ensuring the safety of road users. And firing speed is not simply a penalty capture, but also a measure of "brave the unruly horses", to limit unfortunate situations.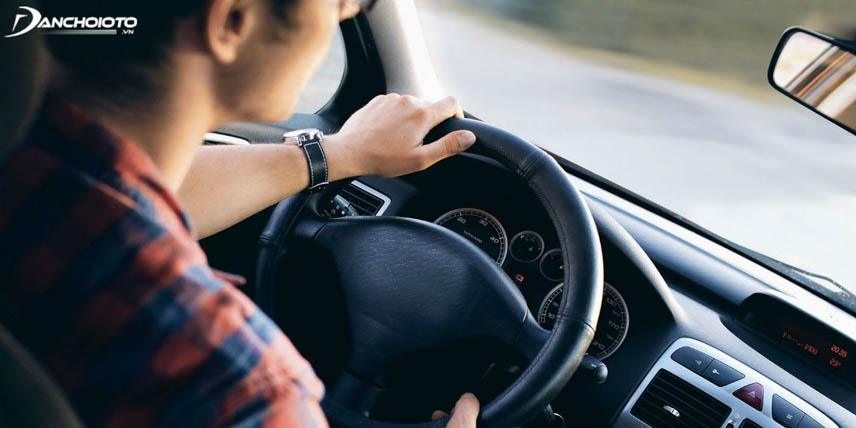 Mastering the speed is that you are protecting yourself
Refer:
Should cars cover the ceiling?

Car seat hood

Covering young rubber chassis
Driving at the speed allowed can cause you to be slower by a few seconds, minutes, or hours. But instead, you will have enough time to handle if you encounter unexpected situations. Since then avoid unwanted incidents. When rushing at high speed, the risk of having an accident will be very high. Using a sniper detector, you are helping the "death" to yourself. Drive safely, at the speed that allows you to protect yourself and the participants other traffic.
Vu Minh