In life, finding someone who has the same passion is not easy. Getting people to lead them into passion is even more difficult. Yet the girl Thao was accompanied by a man like that. Met when we went to the gym because of his inspiration, but became a bodybuilder. Thao's love story has made so many people admire.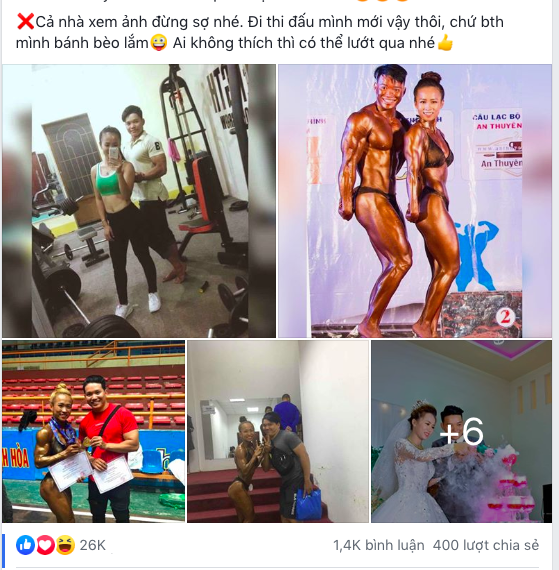 The post attracted 26 thousand likes of the bodybuilding couple.
Go to the gym to have fun, who can "grab" her husband
Thu Thao was born in 1998, her husband is Phuoc Hoang, 5 years older than his wife. The couple are living in Kien Luong, Kien Giang. The love story of Thao and her husband started when she went to the gym at the invitation of her friends.
Thao said: "In early 2016, my friends invited me to go to the gym. At that time I did not like it very much, you invited 2-3 times, both respected so you went. At that time, I went to have fun but did not have any passion. My husband has practiced before.
Going to the gym, the two acquainted with each other. At first, I impressed him because he was approachable, sociable and happy. Although only know each other, but just his questions are what he will be enthusiastic guide. I'm good to all, that's what I pay attention to. ".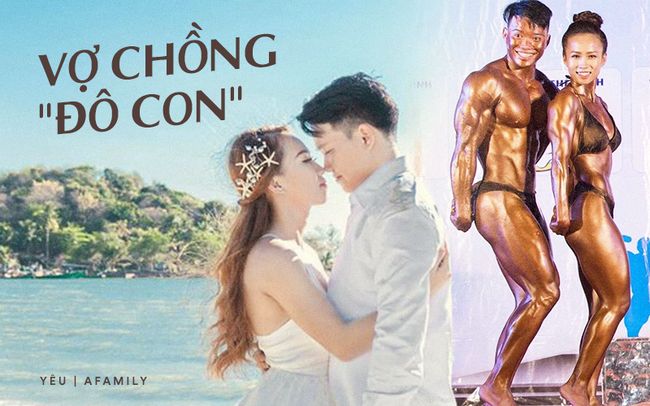 Impression is impressive but Thao has not dared to approach Hoang. Two people text back and forth daily. They have feelings but they cannot speak yet.
"One day, the two of us went round to play when I accidentally met my friend. His friend always asked who he was, and he answered very calmly that he was his girlfriend. At that time, I was extremely surprised but I felt very happy inside. From that moment on, we were officially together. That day is also used as a celebration of love ", Thao shared more.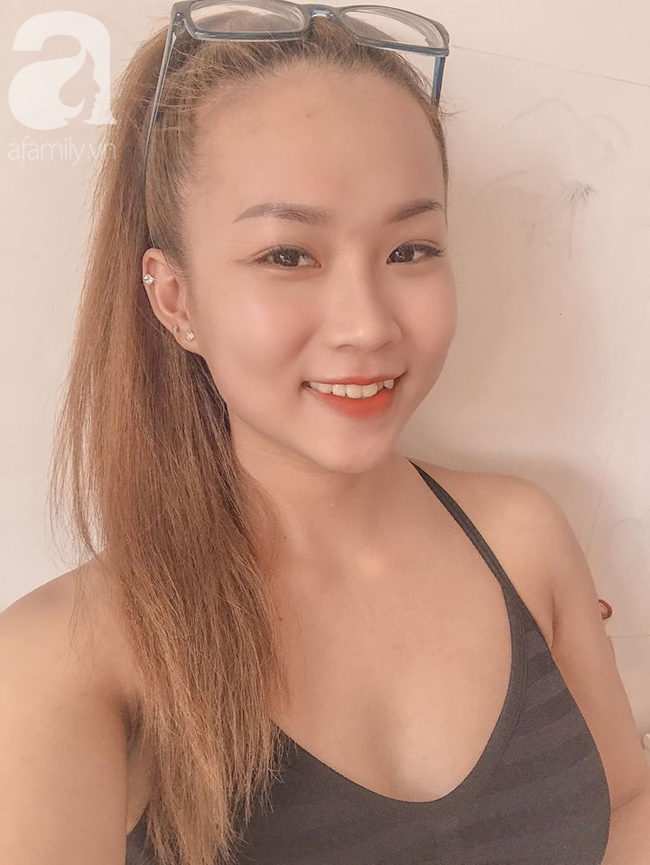 Thao of real life is quite slender and seductive just like hotgirl
At that time, Thao did not intend to practice to become a bodybuilder. She also just wants to train for healthy people, if you accept your invitation, let's go. However, since falling in love with Hoang, accompanying him in many activities, she became more and more sympathetic to the gym. The turning point occurred in a time when she "escorted" her boyfriend to the tournament.
"We fell in love with each other in August 2016 to April 2017, and I participated in a bodybuilding tournament in the province. At that time, I went with him to cheer. When people competed, I couldn't help but feel excited. I really want to go to the ring.
When I got home, I expressed my intention to become an athlete, to compete. At first, Mr. Hoang did not allow it because he accepted being an athlete, it was very hard, intense training, harsh eating … However, I tried to persuade to the end and he nodded in agreement ", Thao continued.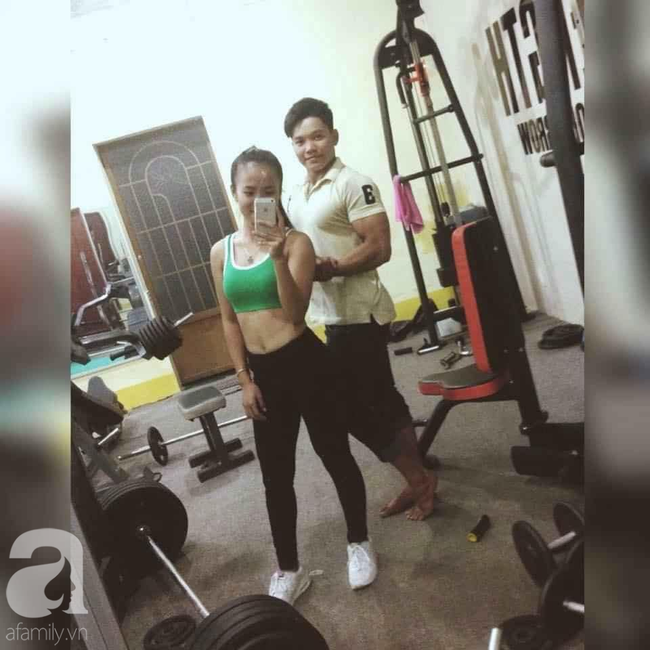 The couple started the gym.
The man "stepped back" to help his girlfriend
At that time, the gap between the gym "playing" and practicing like an athlete was very large. Thao has to overcome many things. The first difficulty is eating and drinking. From a junk food enthusiast, she abstains from everything. Even Thao's family was surprised by her daughter's intention and determination.
Intending to be a bodybuilder, Thao started practicing more. At that time, it was Hoang who was next to the instructions, encouraging his girlfriend very closely.
From how to practice, how to eat, how to arrange the science, Hoang has worked to help Thao. After months of practice, the two first stepped onto the stage in April 2018.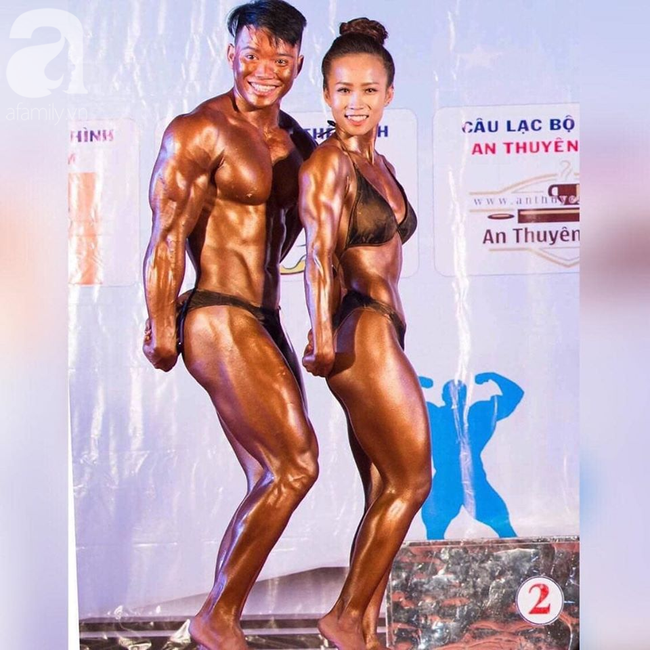 The first competition of the Thao couple.
Thao said: "At the Kien Giang Gymnastics and Gymnastics Conference 2018, both my husband and I won gold medals, so it was fun, just grinning all the time. It was my first success and it was also the only tournament the couple took part in, after which the husband did not compete anymore, only gave his best support for his wife ".
Falling back, Hoàng became a support, full-time worry for Thao. During the training sessions, he takes care of her and guides her. From taking weights, storing weights or supporting weights to his wife, to cooking all in one hand, he takes care of it. The days when Thao was about to enter the competition, he was even more worried about her so that she could rest and not have to worry much.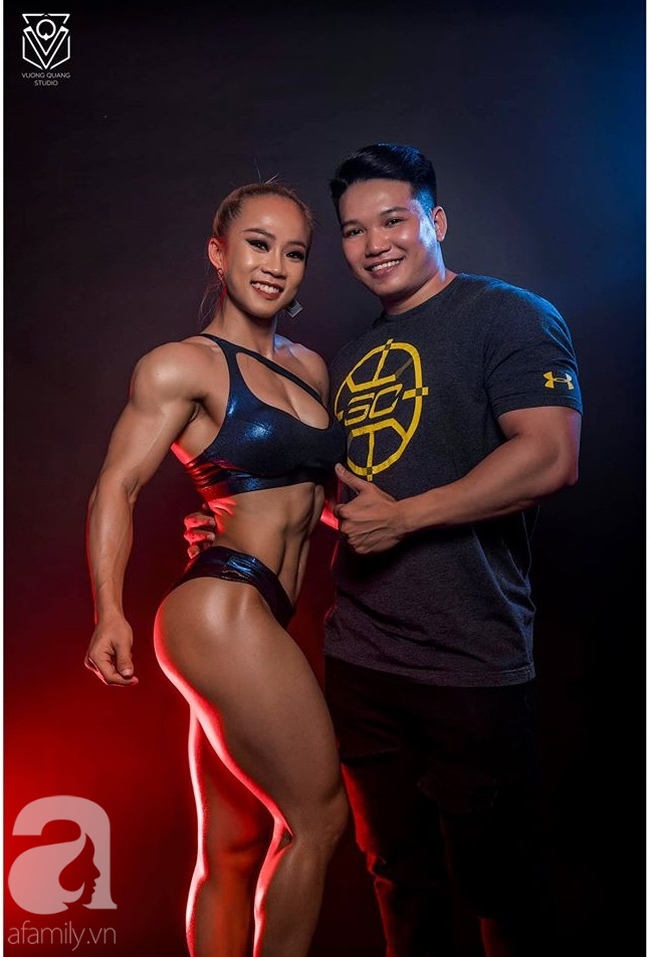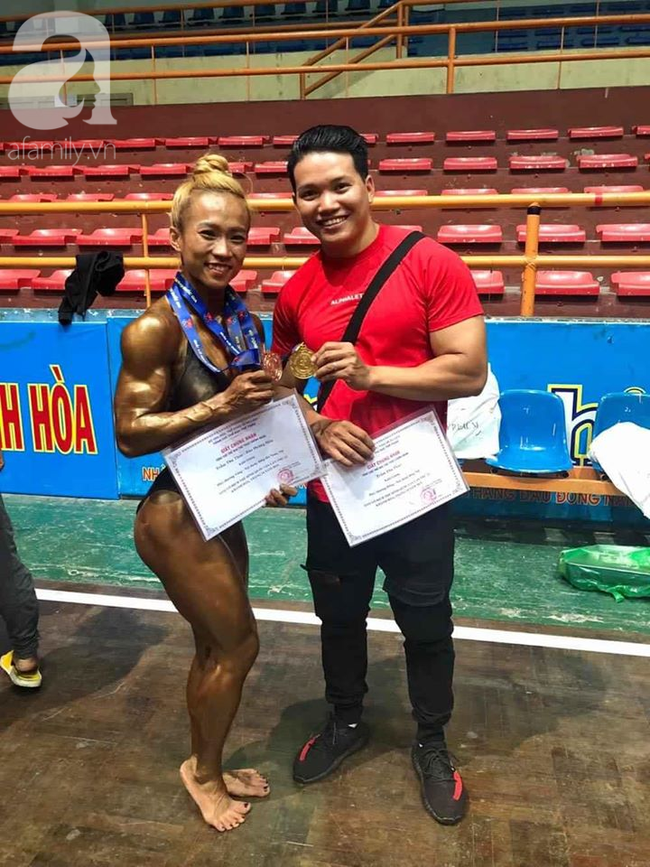 She surprised everyone by her body when competing …
Constantly accompanying each other in both work and life, soon they spent 3 years in love, thinking about sharing a house. Seeing Thao and Hoang, relatives of both of them always teased: "They must be so happy about fighting. "
Because of the thoughtfulness, fun and approachability of Hoang, Thao's family likes him very much.
Thao tells: "It didn't matter if he brought him home, my family liked his personality. He was gentle, cute, well behaved and very mature. They got married after 3 years." fall in love and celebrate 1 year of marriage ".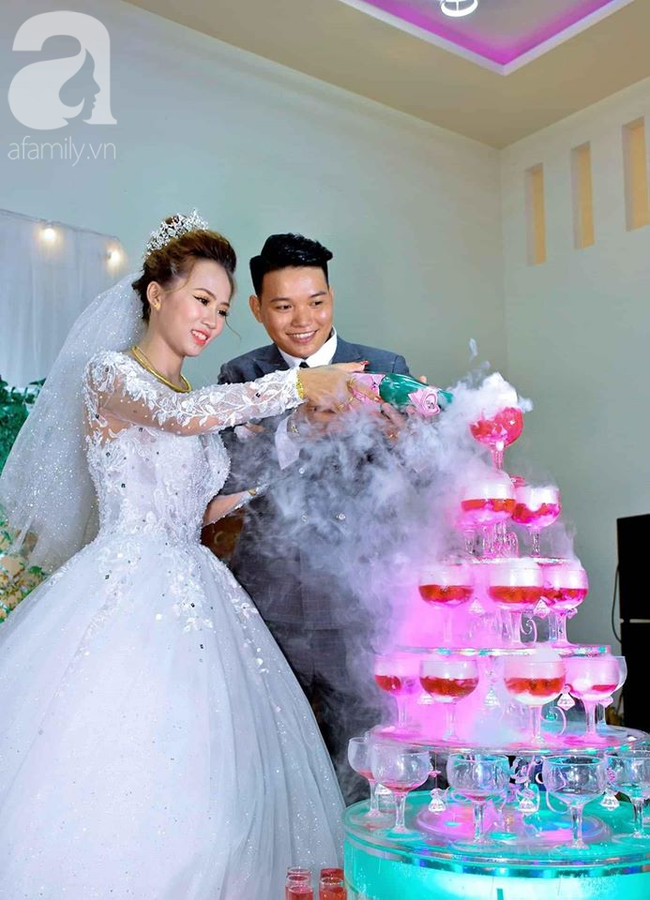 … different from being a bride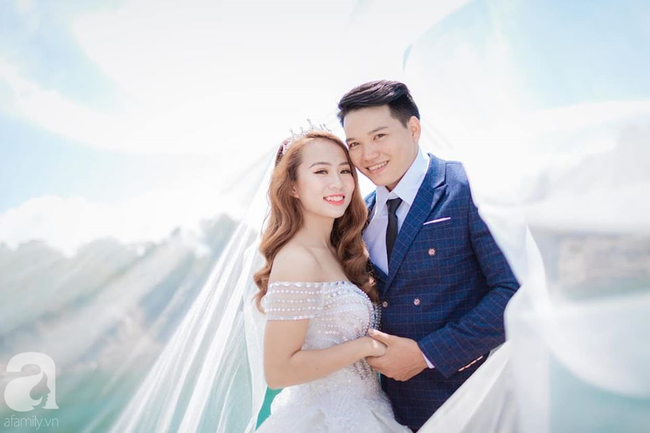 Thao is gentle in wedding dress.
After the marriage, Thao and her husband's life had not changed. The couple teaches gym near the house. Hoang remains the same, helping his wife with many household chores so that Thao will have more time to prepare food and go to practice.
"Marrying on me is still as caring and caring as ever. Fighting like a lot of people joke is not going to happen. Many people keep saying that sports girls will be very healthy and receive very little care. , but the protection of men but not where. My husband still sees his wife weak, wants to protect her very much. The couple's life goes on normally, together with each other almost completely because he also teaches the same center".
Currently, Thao is no longer playing but only teaching at home. The couple are also looking forward to welcoming a little angel soon.
.