The Lord of the Rings: Gollum is probably one of the most curious games in our gamer calendar. If we all agree to admit the importance of this hobbit in the storyline, we have a little trouble understanding what motivated this game. That said, if your curiosity itches you, know that it will you will have to wait a little longer before seeing it arrive on the shelves.
Sad news indeed for fans who dreamed of diving soon again into the work of Tolkien since, according to Daedalic Entertainment (his studio), The Lord of the Rings: Gollum release, initially scheduled for this year, is postponed to 2022. One of the reasons that could justify this postponement lies in the partnership that has been forged between the studio and Nacon, now responsible for putting the title in store. Naturally, one can imagine that the studio will not spit on a little more time to polish it.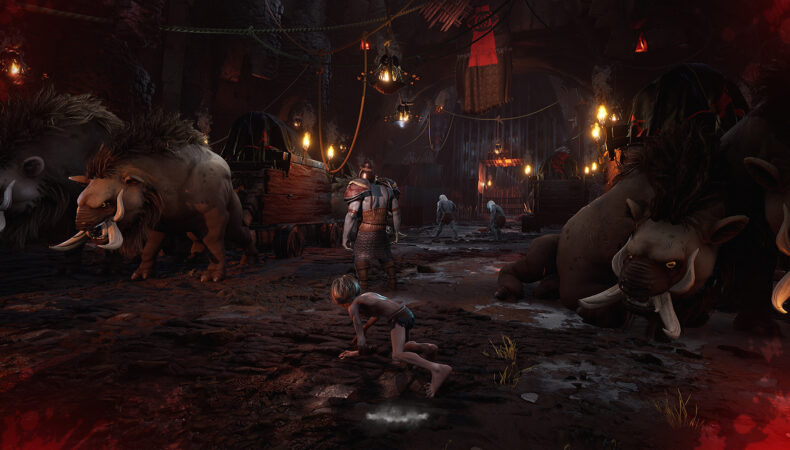 As a reminder, in this action / infiltration game, you will be brought to live the events of Gollum's life that we were not able to experience in the films (his capture by Sauron's forces after his loss of the ring and its passage among the elves of the forest of Grand'Peur). Of course, it will be a question of survival given the puny body of the hobbit and you will have to use his malice and his agility to avoid or eliminate the various dangers in your path.
So there you have it, if you had a date with a rickety hobbit with a singular cough this year, you will have to wait a little longer since the title will not be available until 2022. The Lord of the Rings: Gollum is slated for release on PC, PlayStation 4 (and 5), Xbox One (and Series), and Nintendo Switch (apparently). Note, he may be out of step precisely because of his bad cough …


LD4K4