It's hard to believe that Apple is still releasing an update to the 7-year-old iPhone.
Apple officially launched the iPhone 5s in 2013. At that time, it could be seen as a model with many major upgrades such as TouchID fingerprint sensor, 64-bit A7 processor, camera with many strong improvements. strong. The idea of ​​this product has sunk into the past, but recently, the manufacturer from the US has released an update for this device.
Along with iOS version 14.5.1, Apple also launched iOS 12.5.3 for a series of old devices, including iPhone 5s, iPhone 6/6 Plus, iPad mini 2/3, iPad Air 1 and iPod. touch 6.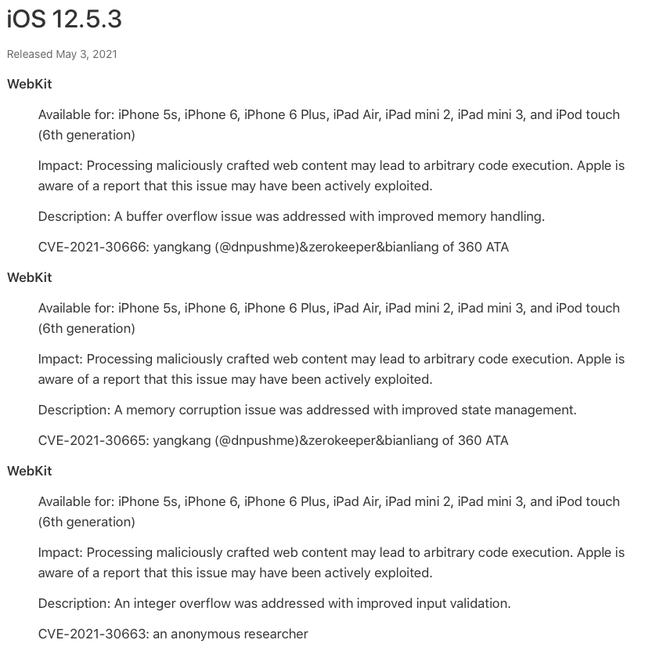 The new update does not bring old devices with new features. Only fixes serious security holes, related to WebKit (basically this component is used when users surf the web through Safari).
It can be seen that, although it is no longer supported for updates from 2 years ago, but security related issues are very careful Apple not to seriously affect user data. This is something that hardly any Android smartphone has.
As always, iOS users can access Settings> General> Software Update (Settings> General> Software Update) to proceed with the upgrade.
.