To the gaming community of Genshin Impact, the appearance of cute pets such as cats or cats in Mondstadt or Liyue port is very familiar. And that everyone knows, even though the player can interact with them, even constantly pouring skills into them, Genshin Impact's dog or cat is … immortal. These "bosses" have the ability to dodge all of the player's attacks, and even if they get hit, they don't lose a single hair.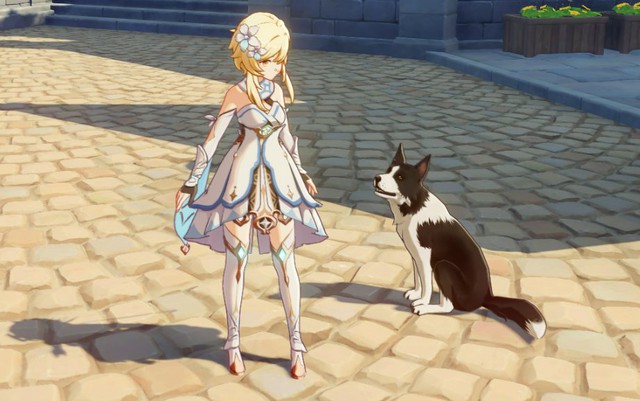 Dogs and cats in Genshin Impact are immortal. This is something that has been acknowledged by the gaming community of this game for a long time. However, this concept has been collapsed in the latest version 1.3. Specifically, at the latest event of Genshin Impact, players have a way to defeat these immortal "bosses".
According to a gamer in the Genshin Impact Vietnam forum, players can easily finish off a dog when pushing it into the water. Even when this is done, the player will also receive items for the game's Tet events.
How to defeat "immortal boss" in Genshin Impact
When this information was shared, many players were surprised and excited by the findings of this Vietnamese gamer. Whether this is an error of this version or the edited content is implicitly added by the publisher, but details like this are always welcomed by the Genshin Impact community. With a diverse, engaging game and in-depth content like Genshin Impact, you can comfortably explore everything without getting bored.