The goose that lays the golden eggs of Epic Games has not said its last word when it comes to collaborations, especially those related to Marvel and Disney. If a few days ago the Mad Titan, aka Thanos, landed on the battle royale in the Item Shop, it could well be that a certain God of Mischief is coming to the game as well, but this time here as part of the subscription to "Club de Fortnite".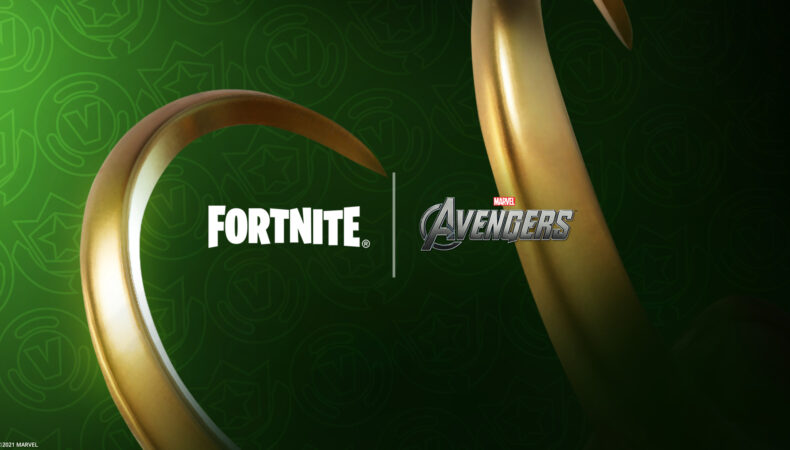 The "Club de Fortnite" is considered the ultimate offer for all title players. Indeed, for € 11.99 per month, players can receive the current season's Battle Pass, 1,000 V-Bucks, and an exclusive cosmetic set monthly. Namely, if you purchased the battle pass before taking the subscription, you will receive 950 V-Bucks as a refund.
Let's come back to our god coming straight from a kingdom called Asgard. Indeed, you might have guessed it, Loki should normally make an appearance next month in this famous package. However, you'll note that at the moment we don't have anything concrete, just an image announcing a new collaboration with Avengers.
This information comes straight from the official Twitter account of Fortnite, in which we can find this little teaser which foreshadows his arrival thanks to the description and illustration of the tweet in question, clearly putting us on this path. So it's time to take out Inspector Gadget's magnifying glass and analyze this mysterious photo.
It's not just the Mechanic who has found her way back to the island.

It seems that a certain Prankster followed him through the portal to be part of the July Fortnite Club ? pic.twitter.com/OsGccrEEtZ

— Fortnite ?? officiel (@FortniteFR) June 25, 2021
First of all, the illustration shows us the famous collaboration between Marvel and Fortnite, as written above, but above all, we can see two horns that resemble the ornaments of our very dear Loki. In addition, the green color that covers the image without too much difficulty recalls that used for his costume. And finally, the description reminds us of one of his character traits that describes him perfectly: "It seems that a certain Joker followed him through the portal to be part of the Fortnite July Club ".
If the probability that Loki will arrive in July on the game is 99.99%, we must still wait for an official communication from Epic Games, which should soon be, because the month of June ends in less. three days. In any case, Fortnite est disponible sur PlayStation 4, PlayStation 5, Xbox One, Xbox Series X|S, Nintendo Switch, PC, Android et iOS, and you can always find our good old joker in the Loki series on Disney +.




Striklight