In the fourth quarter of 2020, global PC shipments increased by 26.1% year-on-year, and the global PC market shipments for the whole year of 2020 increased by 13.1% year-on-year. Home office, online learning, and consumer demand recovery became the main driving factors.
The latest global quarterly personal computing device tracking report released by the international data company IDC shows that global PC shipments in the fourth quarter of 2020 increased by 26.1% year-on-year to 91.6 million units. For the whole year of 2020, the global PC market shipments increased by 13.1% year-on-year, with home office, online learning and consumer demand recovery becoming the main driving factors.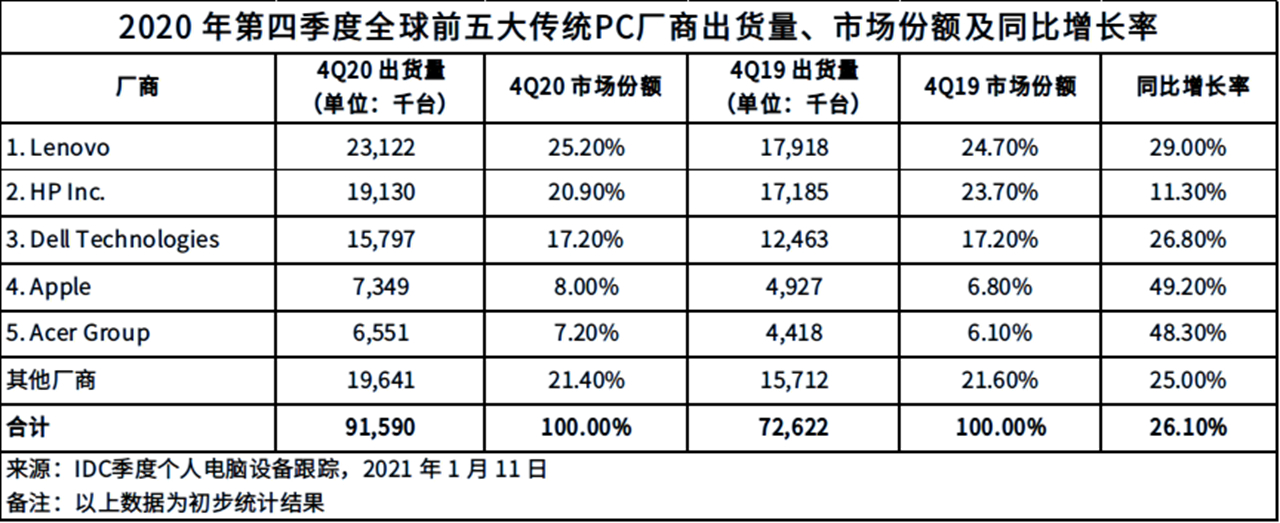 IDC Mobile Device Research Manager Jitesh Ubrani said: "Due to strong demand and shortage of capacity, the production potential of each part of the supply chain has reached its limit. Not only PC manufacturers and ODMs need to deal with the shortage of components and capacity, but logistics problems still exist. Therefore, suppliers are forced to use air freight to reduce costs at the expense of shortening delivery time.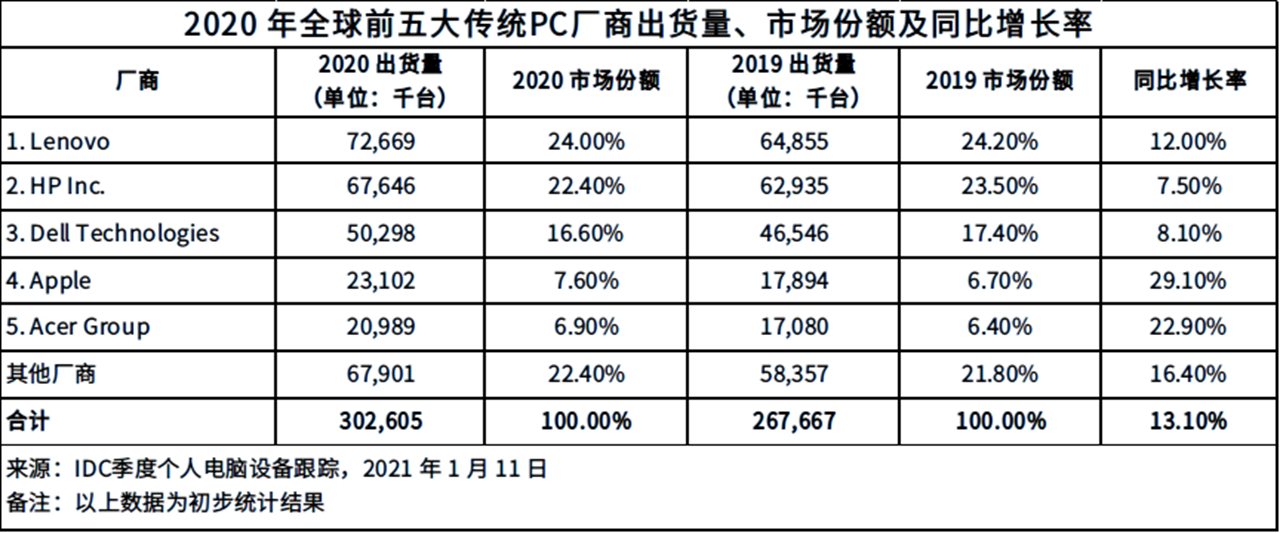 From a certain perspective, the last time the PC market grew so high every year was the 13.7% growth rate in 2010. In the past 10 years, the PC market has experienced six years of decline, and the market growth rate has remained flat in one year, with many changes. The question that needs to be faced now is how long this recovery will last.
Ryan Reith, Vice President of IDC's Global Mobile Device Tracking Program, said: "The personal computer market is constantly moving forward like a fast-moving train. All signs indicate that this kind of good trend runway will have some room for growth at least in the short or medium term. The focus of growth last year was around home office and online learning, but we should not ignore the capabilities of the consumer market itself. We can see that the sales of gaming computers and monitors have reached the highest level in history. We also see that Chrome, in addition to education, also It has penetrated into the consumer market. When we look back on this period in the future, history will show that the epidemic not only accelerated the purchasing power of the PC market, but also created opportunities that may never appear again."
.