Original copyright prohibits commercial reprint
Authorize
The founder of CLP Motor over the wall to steal secrets? The company lost control over the previous year and the company has over 400 patents
A staff member of Yixing Huayong said that he learned from the surveillance video afterwards that Wang Jianyu had taken pictures of Yixing Huayong's products and workshops. However, he did not see the contents of Wang Jianyu's mobile phone.
The founder of the listed company and his personal net worth of nearly 500 million yuan, but was accused of taking pictures over the wall of the competitor's factory, suspected of "stealing commercial secrets", this sounds a bit incredible, but recently such a thing really happened.
On April 19, according to media reports, on the afternoon of the 18th, Wang Jianyu, the founder and former chairman of CLP Electric, overcame the wall and entered the Yixing Huayong Motor Co., Ltd. (hereinafter referred to as "Yixing Huayong") plant for shooting. The local police have taken it away for investigation.
On the evening of the 19th, Zhang Hua (pseudonym), the head of the production department of Yixing Huayong, told the Beijing News reporter that he and a workshop director first discovered Wang Jianyu entering the factory. When he saw that Wang Jianyu was being cross-examined, he said nothing. After being persuaded to return, he did not leave the company and went to another place. Judging that there might be a problem, he found security guards to control Wang Jianyu.
Zhang Hua said that CLP Motor and Yixing Huayong are in a competitive relationship, there is no cooperation between the two parties, and there is no exchange between the management. As for why Wang Jianyu entered the company, he did not know. After the police, the police did not contact him.
On the afternoon of April 19th, a reporter from the Beijing News called the Secretary General of CLP Electric for many times, one of which was hung up after being connected, and then not connected again. The reporter also called the police station of Yixing Development Zone where Yixing Huayong was located, but also failed to connect. On the evening of the 19th, CLP Motor announced that Wang Jianyu, the general manager, has not been subjected to personal coercive measures and has not received the investigation notice from the relevant department. He can perform his duties normally without being affected. The relevant situation is currently under further investigation. The media reports have nothing to do with the listed company, and the company's daily production and operation are normal. Wang Jianyu apologized for the adverse effects caused by the incident.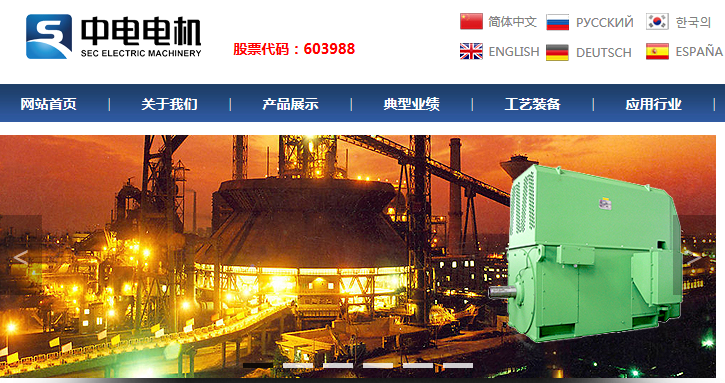 The mystery of "over the wall to steal secrets"? Huayong has 51 patent information, and CLP Motor has 410
Zhang Hua introduced that he learned from the surveillance video afterwards that Wang Jianyu had successively taken pictures of Yixing Huayong's products and workshops. However, he did not see the contents of Wang Jianyu's mobile phone.
Why did Wang Jianyu enter Yixing Huayong to take pictures? Some media quoted relevant people in Yixing Huayong as saying that the two companies had participated in the bidding of Guodian United Power, and Huayong won in the end, and CEC did not win the bid. Yixing Huayong believes that Wang Jianyu entered the factory to "acquire commercial secrets".
According to public information, the main business of CLP Motor is to develop, produce and sell large and medium-sized DC motors, medium and high voltage AC motors, generators, power supply systems for motor test stations and power supply systems for switch test stations. And Yixing Huayong is mainly engaged in the matching production business of wind turbines.
According to the Securities Times, Yixing Huayong stated that CLP Motors are mainly used as civilian motors, and Yixing Huayong is mainly used as proprietary motors. However, in recent years, as the civil motor market has become saturated, CLP Motor has begun to enter the field of wind power generation, and has formed competition with Yixing Huayong.
According to the company's information, CLP Electric was listed in November 2014. Wang Jianyu currently holds 22.5% of its shares and is the largest shareholder of CLP Electric. Based on the calculation of the total market value of CLP Motors on April 17 closing at 2.13 billion yuan, Wang Jianyu's net worth is at least 479 million yuan.
Was Wang Jianyu's entry into the company really "acquiring trade secrets"? How about the technical strength of the two companies?
According to the information of the company, Yixing Huayong has 51 patent information, of which more than 30 are utility model patents, more than 10 are invention patents, and several are invention authorizations. In contrast, there are 410 patent information of CLP Motors, most of which are invention publications and invention authorizations with relatively high gold content.
According to the official website of CLP Electric, CLP Electric is a national high-tech industry and enjoys a preferential policy of paying corporate income tax at a rate of 15%. According to the report of the first three quarters of 2019 of CLP Electric, during the reporting period, the company invested a total of 11.26 million yuan in research and development expenses, an increase of 33.01% compared with the same period last year.
In the 2018 annual report of CLP Electric, Yixing Huayong's statement that CLP Motor is transforming into the field of wind power has been confirmed. The company said in its annual report that it will "expand new fields such as petrochemical motors, traction motors, and wind power."
Yixing Huayong Department of Dun'an Department
So, what is the background of Yixing Huayong and how can the founder of a listed company personally go to "learn lessons".
According to information from the company's search, what stands behind Yixing Huayong is Zhejiang's ten billion private enterprise giant Dun'an Group, which is the holding sun company of Hangzhou Minze Technology Co., Ltd. Dunan Holdings Co., Ltd., Yao Xinquan and Li Fuyun held 86.81%, 12.53% and 0.66% of the shares in Hangzhou Minze, respectively. The brother Yao Xinyi, chairman of Dunan Holdings, Yao Xinquan holds 36.35% of the shares of Yixing Huayong through direct and indirect means, and is the ultimate beneficiary of Yixing Huayong.
According to the WeChat public account of Dunan Heavy Industries, a subsidiary of Dunan Holdings, in September 2018, Yao Xinyi, chairman of Dunan Holdings, and Chu Jingchun, chairman of Guodian United Power, had a face-to-face exchange on cooperation between Guodian and Yixing Huayong. At that time, Chu Jingchun and others, on behalf of United Power, promised to cooperate with Yixing Huayong with all efforts to fulfill.
Wang Jianyu lost control of listed companies the previous year due to the reduction of stocks
According to public information, Wang Jianyu graduated from Southwest Jiaotong University with a major in bridge engineering, and then went to Tsinghua University to study and obtained a master's degree in business administration.
Since September 2011, Wang Jianyu has served as chairman and general manager of CLP Electric. According to CLP Motor's 2017 annual report, Wang Jianyu's annual salary is 529,600 yuan.
On November 9, 2018, CLP Motor announced that the actual controllers Wang Jianyu, Wang Jiankai, and Wang Panrong had already joined Ningbo Juntuo Enterprise Management Co., Ltd. ("Ningbo Juntuo") and Zhuhai Fangyuan Capital Management Co., Ltd. (Referred to as "Zhuhai Fangyuan") signed a share transfer agreement to transfer a total of 62.258 million shares (26.47% of the total share capital) to the above two companies.
Information shows that Wang Panrong is the father of Wang Jianyu and Wang Jiankai. Since then, Wang Jiankai has reduced its 1.8% stake in the company in September 2019.
At the same time, Wang Jianyu also signed an agreement with Ningbo Juntuo to grant 8.43% of the company's total share capital to Ningbo Juntuo. As a result, the actual controller of the listed company was changed to Ningbo Juntuo.
In January 2019, CLP Motor announced that in view of the transfer of company control, the company's controlling shareholder and actual controller have changed, the company's board of directors received a written resignation from the company's chairman Wang Jianyu on January 15, 2019 report. Wang Jianyu applied to resign from the position of chairman, director and professional committee of the third board of directors of the company. But Wang Jianyu continued to serve as the general manager of CLP Electric.
The financial report shows that after 2017, the performance of CLP Electric is acceptable. In 2017, 2018 and the first three quarters of 2019, the company's operating income was 310 million yuan, 430 million yuan and 380 million yuan, with year-on-year growth rates of 31.54%, 39.34% and 16.43%; net profit attributable to the mother was 3308.2 Ten thousand yuan, 48.229 million yuan and 53.894 million yuan, with a year-on-year growth rate of 38.47%, 45.79% and 38.77%.
Beijing News reporter Peng Shuo Li Yunqi Editor Zhao Ze Proofreading Jia Ning