After more than a year of waiting, car enthusiasts in Vietnam had the opportunity to see first-hand luxury SUVs Lexus UX 2020 first about S-shaped strip of land under non-genuine import categories. Lexus UX 2020 will be the main rival of the Mercedes-Benz GLA, BMW X1 or Audi Q3.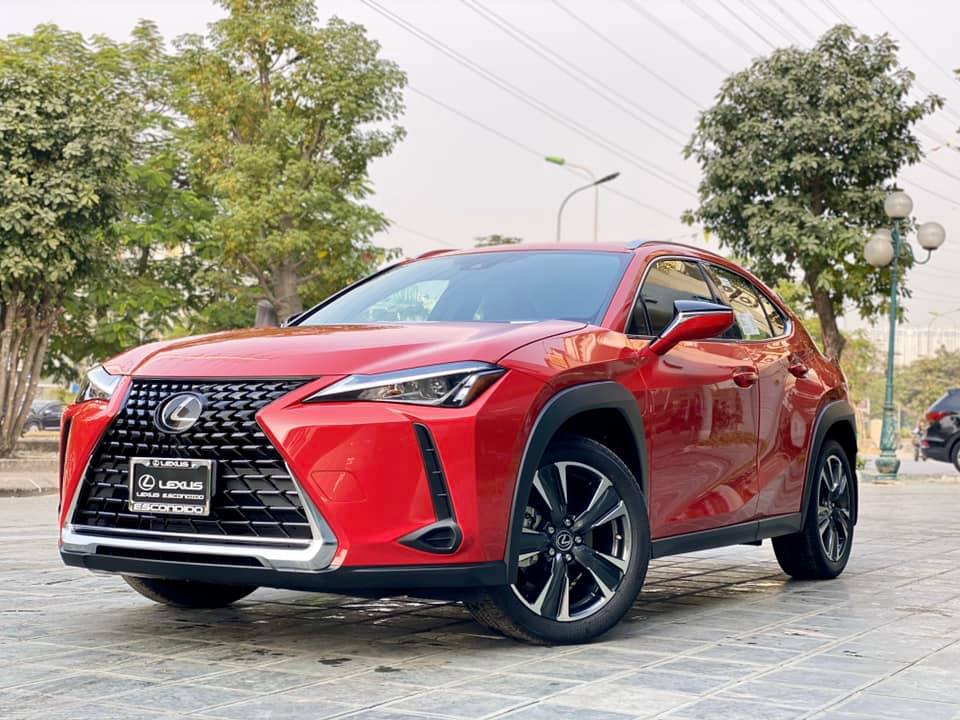 The first Lexus UX 2020 returns to Vietnam near the Lunar New Year
The first small luxury SUV Lexus UX 2020 in Vietnam belongs to the Lexus UX 200 version, the price of this Lexus UX 200 has not been disclosed. Developed on the basis of the Toyota New Global Architecture (TNGA) platform similar to the C-HR, Lexus UX 2020 is the youngest member of Lexus's luxury SUV segment.
Because of the shared platform, it is not surprising that Lexus UX 2020 has a front and multi-link suspension system similar to the Toyota C-HR. Not only the youngest, UX 2020 is also the smallest SUV of the Lexus family today. Specifically, Lexus UX 2020 owns a total length of 4996 mm and a wheelbase of 2,639 mm. Compared to the NX, the new Lexus UX is shorter by 144 mm while the wheelbase is only 21 mm less.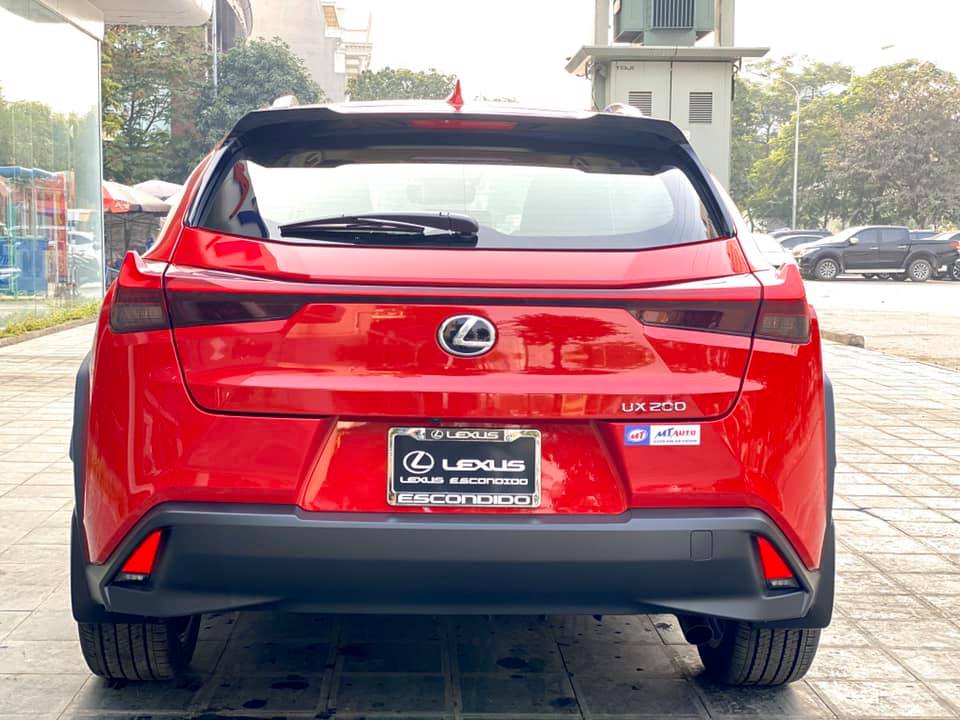 The first Lexus UX 2020 in Vietnam belongs to the Lexus UX 200 version
Outside, Lexus UX 200 owns some typical designs of the Lexus family such as large spindle grille. Besides the square wheel cavity and exterior mirrors have a unique design. Unlike the larger NX, which is equipped with a separate day-position LED, the Lexus UX 2020 comes with this detail integrated into the headlights.
This design frees up space on the front bumper and makes room for fog lamps located in the vertical recesses. Behind the Lexus UX 200 appears a rear light running across the rear of the car, made from 120 LED bulbs. At its narrowest point, this taillight cluster is exactly 3 mm thick.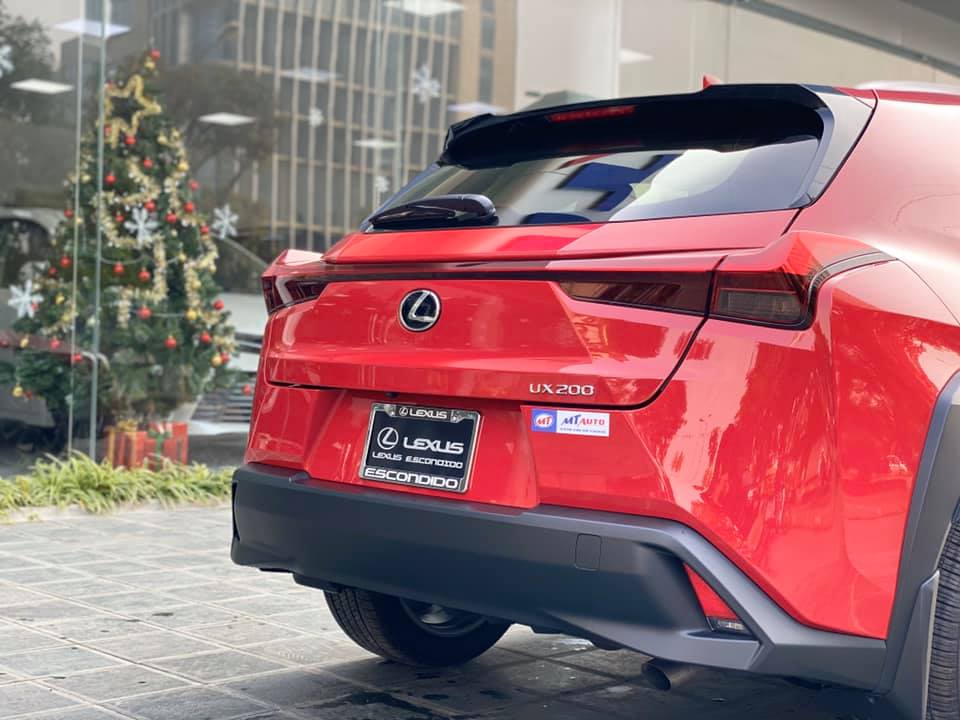 Tailgate design of Lexus UX 2020
Noteworthy standard exterior features of the Lexus UX 2020 include a headlight cluster with 3 LED bulbs, an automatic angle adjustment system, a lamp wash system, LED overhead brake lights and an electric tailgate. .
Inside Lexus UX 200 is a leather interior space and has many modern equipment such as 8-way power front seats, 8-inch TFT color screen in the dashboard, 2-zone automatic air conditioning, 4 electric steering wheel Integrated navigation lever, keyless door opening, machine start button, DVD player, 10-inch infotainment screen, navigation system and wireless smartphone charging.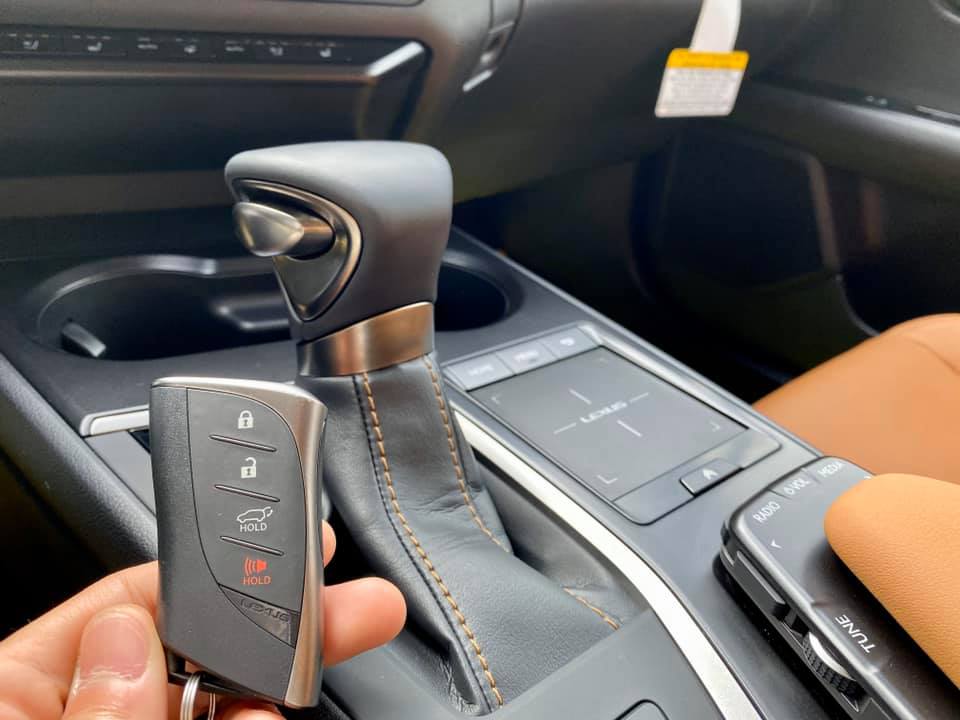 The first Lexus UX 200 in Vietnam will be a rival of Mercedes-Benz GLA, BMW X1 or Audi Q3
The first small luxury SUV Lexus UX 200 2020 in Vietnam uses a 4-cylinder Dynamic Force gasoline engine, naturally aspirated, 2.0-liter capacity, producing a maximum capacity of 168 horsepower and torque maximum torque 205 Nm. The engine of the Lexus UX 200 2020 accompanies the new Direct-Shift CVT gearbox.
The small premium SUV UX 2020 has safety equipment like the Lexus Safety System 2.0+, including frontal collision warning with early collision braking, blind spot warning, vehicle warning. cut back when reversing, adaptive cruise control, lane keeping assist and active headlights. In addition, there are 8 airbags, electronic balancing system, anti-lock braking ABS, electronic brake force distribution EBD, brake assist BA, tire pressure warning, automatic emergency braking and reversing camera.
Tin Tin
Image: Blessing
.