So on March 29, Xiaomi has officially released the Xiaomi Mi Band 6. Approximately with the specifications previously leaked, the Mi Band 6 is equipped with a screen with a larger size than Mi Band 5 with overflow design, SpO2 sensor (measuring oxygen concentration in the blood) and many other highlights. Here are my first impressions of the Xiaomi Mi Band 6.
* Note: The Chinese domestic name of the device is Mi Band 6 and the international version is Mi Smart Band 6. The price converted from the Chinese market is 800 thousand dong for the version. Mi Band 6 most basic (without NFC).
See also: Mi Smart Band 6 launch: Large AMOLED screen, with SpO2 measuring oxygen in the blood, 14-day battery, super delicious price only 800 thousand VND
Mi Band 6 has an edge-to-edge AMOLED display
Certainly the biggest change of Mi Band 6 compared to its predecessor lies in the screen of the device. In Mi Smart Band 5, we have a rectangular screen with two extremely thick upper and lower bezels, but until Mi Band 6, this screen has been made to look much better. This reminds me of the change from Apple Watch Series 3 to Apple Watch Series 4.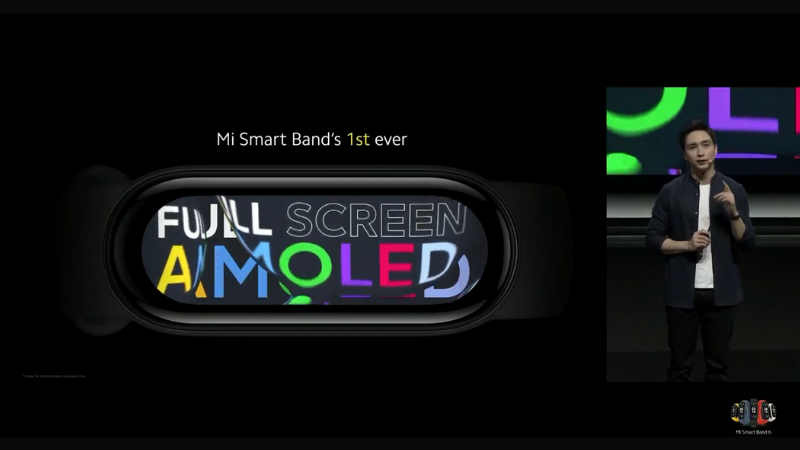 In terms of parameters, Mi Band 6 owns 1.56 inch AMOLED screen (50% larger than Mi Smart Band 5) with 326 ppi pixel density and 450 nits brightness. With such parameters, I believe the screen of this smartband will be sharp to every detail. In addition, the Mi Band 6 is pre-installed with more than 130 skins for users to easily customize.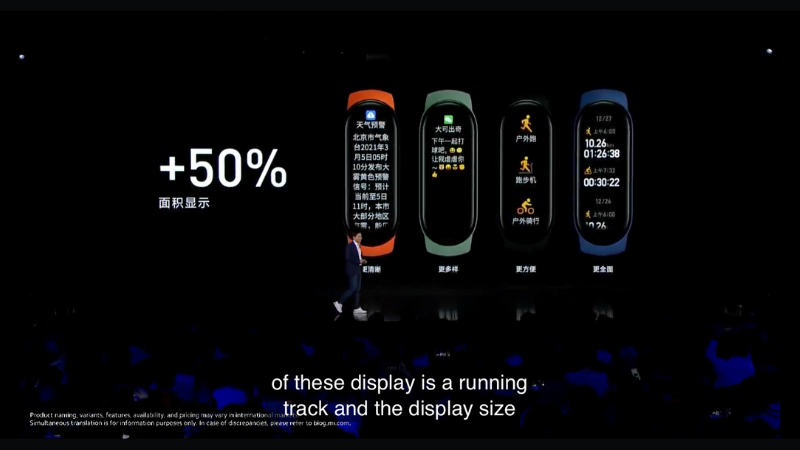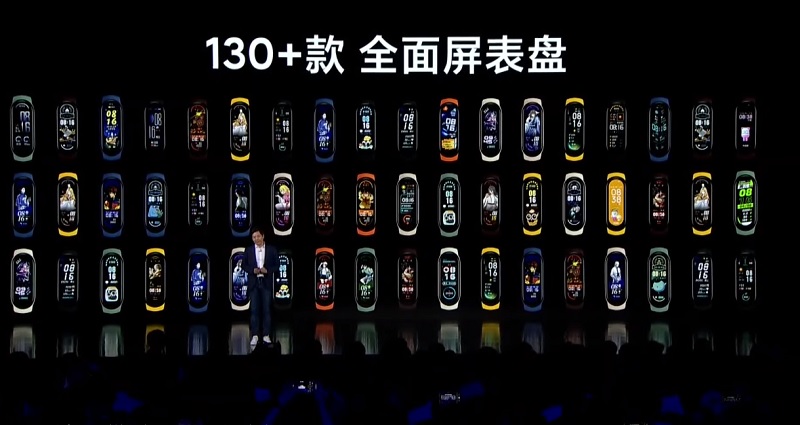 In terms of the overall design of the Mi Band 6, the device does not have too much change compared to previous generations of Mi Band. We still have a smartband with a capsule design and rounded corners for a softer feel. The Mi Band 6 also comes with a silicone strap that feels comfortable and comfortable to wear every day, but for someone who often sweats his hands like me, it's not really because silicon straps are so secret.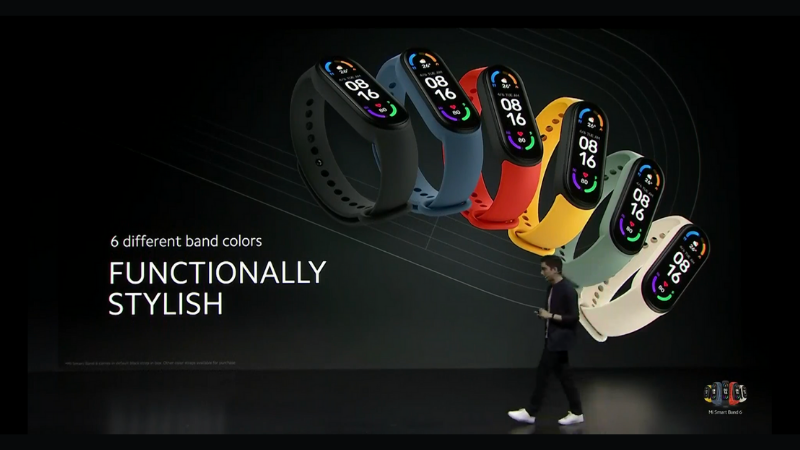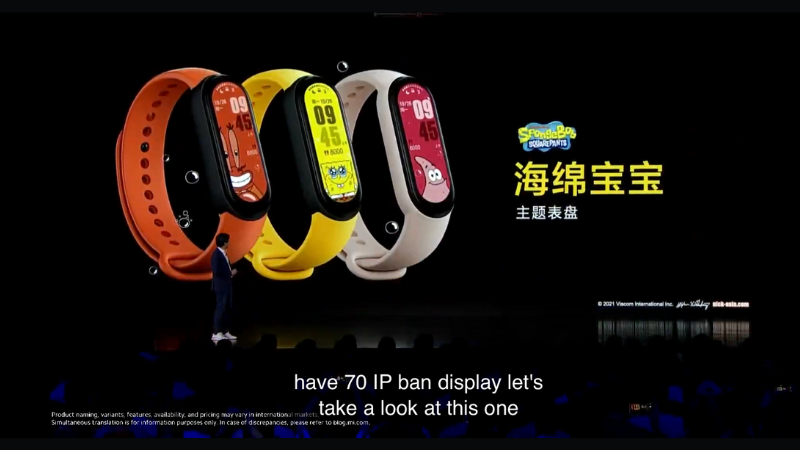 Besides, Mi Band 6 also supports magnetic charging technology like Mi Smart Band 5. I personally have experienced this magnetic charging technology on Mi Band 5 and I feel this is more convenient. compared to having to disassemble the body and strap like the generations from Mi Band 4 and earlier. We simply remove the smartband from the strap and then use the magnet charging cord to inhale and finish.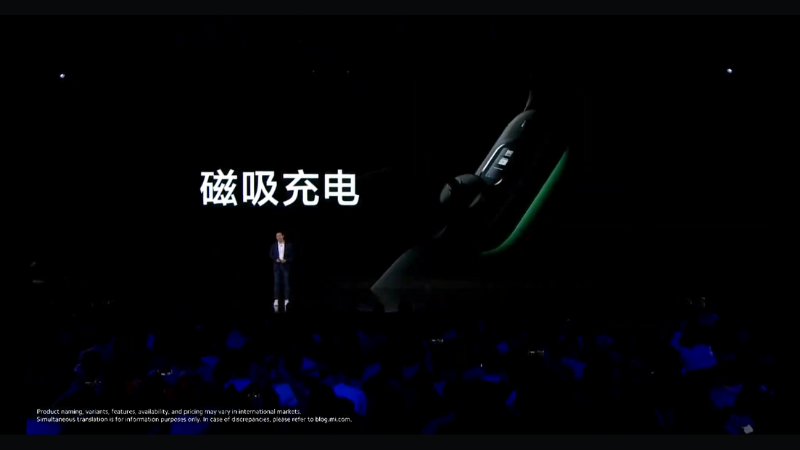 Mi Smart Smart Band 6 already has advanced features like measuring oxygen concentration in blood
Finally, the Mi Band 6 has been equipped with the function of measuring the concentration of oxygen in the blood (SpO2 sensor) and I must say this is the point that makes the device stand out from the competitors in the same price segment.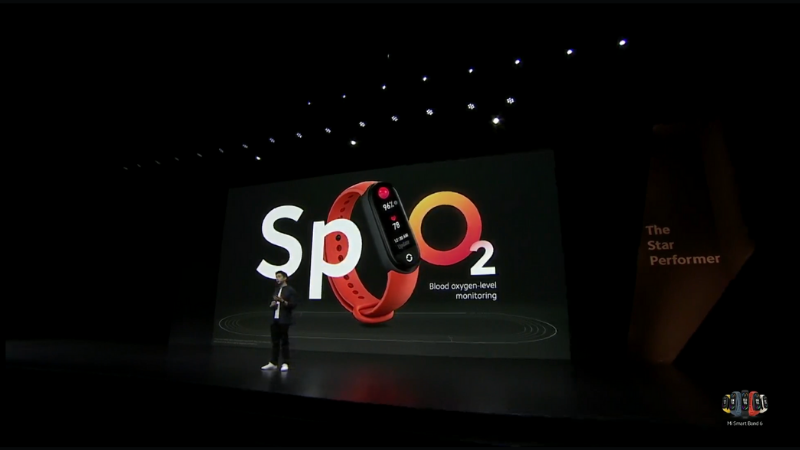 For those who do not know, the function of measuring the concentration of oxygen in the blood (Pulse Oximeter will help us check whether the body needs a breathing machine or not, determine the condition of the body before performing. heavy activities or detect cases of breathing stops during sleep You can search on Google for hypoxia in the blood immediately, it is very dangerous, no joke.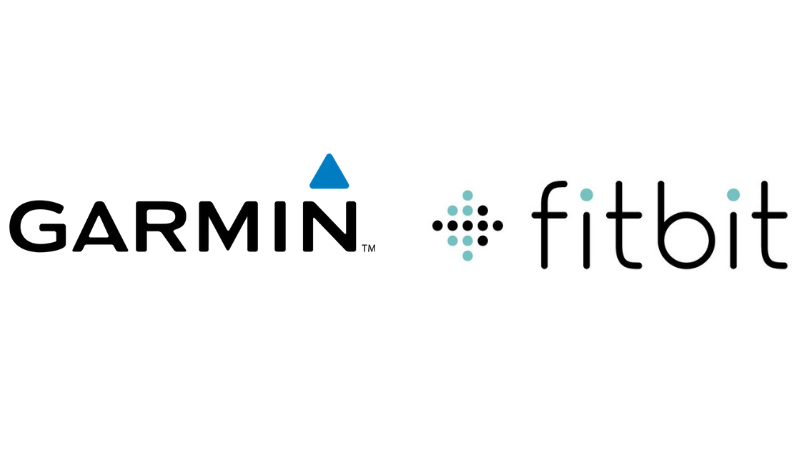 This feature first appeared on some high-end smartwatch models from Garmin, Fitbit since 2019. Later, some other names such as Huawei, Honor, Apple or Samsung also participated in the race named: ' Built-in oxygen measurement feature in the blood '. I feel very happy that Xiaomi is also joining this trend and integrating it into its Mi Band product line.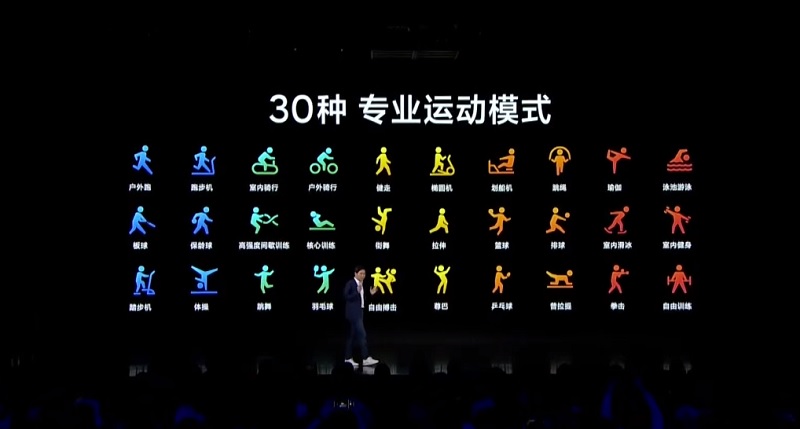 Not only that, Mi Band 6 also owns a lot of health-related features such as: support for 30 exercise modes, support for health training and professional sports activities, sleep tracking. sleep, stress monitoring, women's health monitoring, 5 ATM water resistance (suitable for water sports), …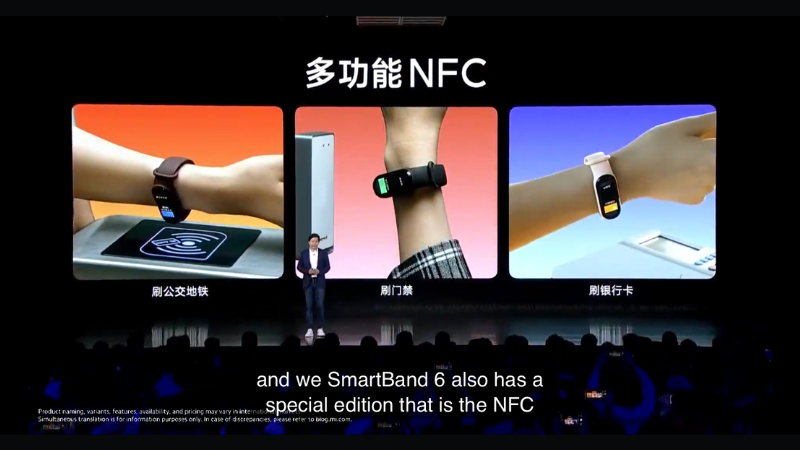 Finally, the new generation Xiaomi smart bracelet supports Bluetooth 5.0, NFC connectivity and a 125 mAh battery with a battery life of up to 14 days. Too impressive, right?
Extremely attractive price of Mi Band 6
Regarding the selling price in the domestic market, Mi Band 6 is listed with the following prices:
Standard version (without NFC): 229 yuan (about 800 thousand dong).
Version with NFC: 279 yuan (about 1 million).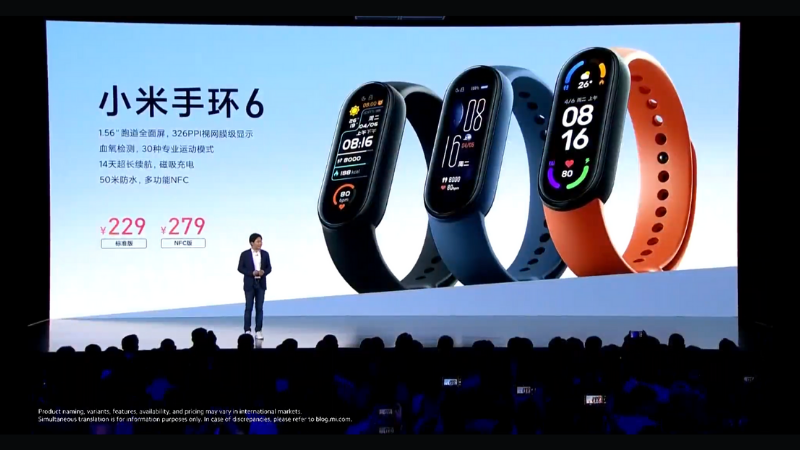 I must say this is a very good price for a smartband with so many high-end features. The Mi Band 6 not only has a bigger and better screen, but also measures oxygen levels in the blood, a buffalo battery for up to 14 days and many other health-related features. I confidently say that Mi Band 6 will be very hot when it comes to the Vietnamese market.
summary
Just now are all my impressions about the new generation smart bracelet from Xiaomi. So are you willing to spend money to buy or upgrade the Mi Band 6? Please leave your comments in the comments section, thank you for taking the time to read and care about your article.
See also: The smart bracelet Mi Band 4 and Mi Band 5 are already cheap, now even cheaper with a great discount of 30%.
Edited by Vuong Gia Bao
Not satisfied with the article
19 views
Related posts
First impression Xiaomi Mi 11 Ultra: Featured with a 2-screen design, owns a super camera cluster and price from 21.1 million *


5 hours ago

Xiaomi Mi 11i launched globally: Redmi K40 Pro + renamed with 120Hz screen and Snapdragon 888, quite high price


7 hours ago

The newly launched Xiaomi Mi 11 Ultra has taken the throne on DxOMark, far ahead of its predecessor Mi 10 Ultra by 10 points


8 hours ago

Xiaomi Mi 11 Pro First Impressions: Xiaomi Mi 11's worthwhile upgrade, 5,000 mAh battery, with heat dissipation, price from 17.6 million *


8 hours ago

Launch of Mi Smart Band 6: Large AMOLED screen, with SpO2 measuring oxygen in the blood, 14-day battery, super delicious price only 800 thousand VND


9 hours ago

Xiaomi launches WiFi modem Tri-Band Mi AX9000: Supports WiFi 6, allows up to 16 devices to connect at the same time, priced at 3.5 million


9 hours ago
.