With only 600 thousand dong, we can immediately own Vsmart Bee Lite. That is the result of the cooperation between Vsmart and Viettel to popularize smartphones for Vietnamese users. Today's article I will share my first impressions of my Vsmart Bee Lite with you.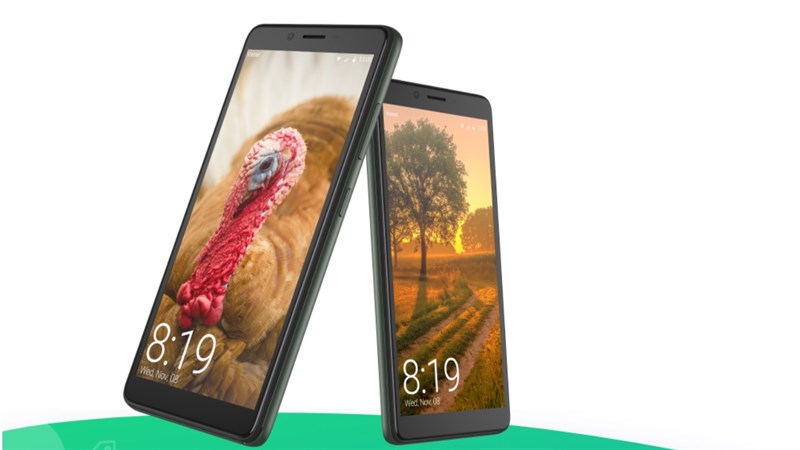 See also: Synthesize the Vsmart Bee Lite leak: Vsmart does not abandon the super cheap product line, the price is less than 1 million VND?
Vsmart Bee Lite with special design comes from simplicity
In the midst of a smartphone forest with a luxurious design, a sleek and elegant back, our Vsmart Bee Lite stands out with an extremely minimalistic design, which makes Bee Lite special.
The machine is completely plastic with soft curved back edges from the bottom up, combined with 4 rounded corners. All create comfort and optimal feeling for users. Besides, Vsmart Bee Lite with plastic material will be better impact resistant, more durable, lighter.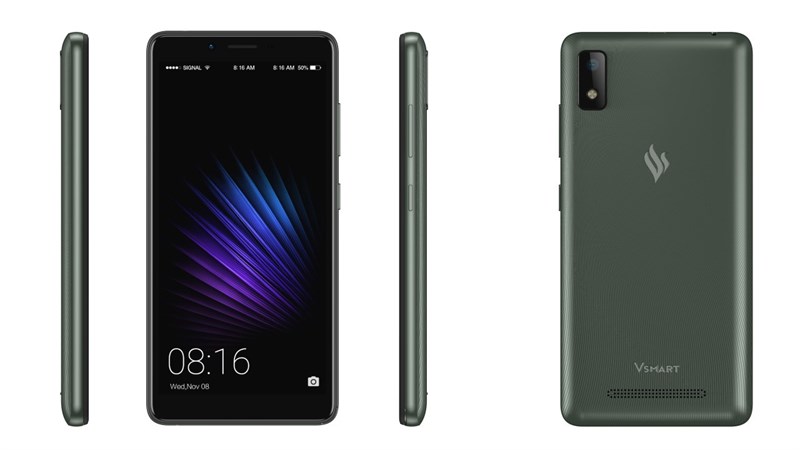 The front of the device is a 5.45 inch screen, FWVGA (854 x 480 pixels) resolution, TFT panel, 18: 9 old aspect ratio. Vsmart Bee Lite with this ratio can be said that the machine has a very small overall, so it is very suitable to use with one hand easily. In addition, the device is also equipped with a selfie camera with 2 MP resolution.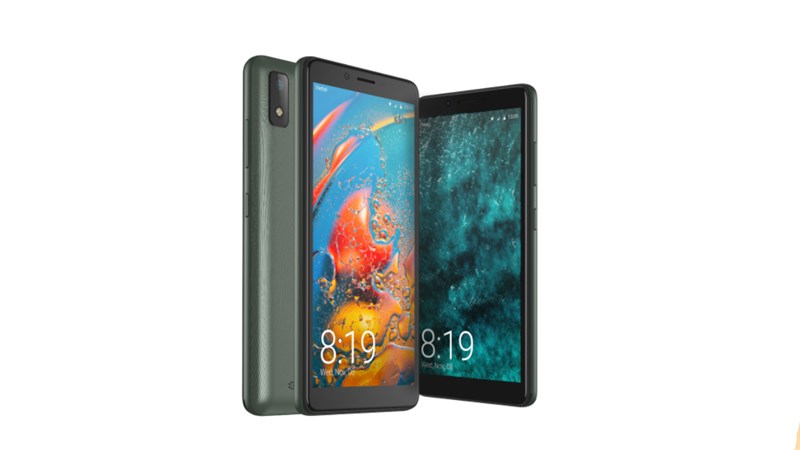 The back with a single 5 MP camera with the design is also quite trendy when arranged in clusters with flash. The back of the machine has two versions in black and military blue.
Vsmart Bee Lite with enough configuration in the price range
From the beginning, with the price and target of users that Vsmart Bee Lite is aiming for, you as well as I did not expect too much about the configuration and performance of the machine.
Vsmart Bee Lite is equipped with quite modest configuration parameters with Qualcomm Snapdragon 215, quad core, 28 mm process and clocked at 1.3 GHz. Comes with 1 GB RAM and 16 GB internal memory with support for expansion by memory card slot up to 64 GB.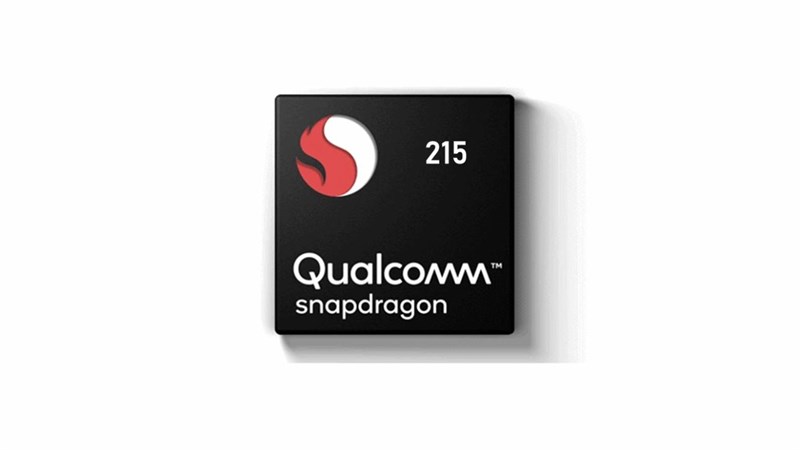 Hearing about the configuration, it seems a bit dreary, but when sold, the device will be running Android 10 version but Android Go version. This is the Android Version where everything the app is shortened is very gentle "Lite". So you can be assured of stability as well as long-term support updates.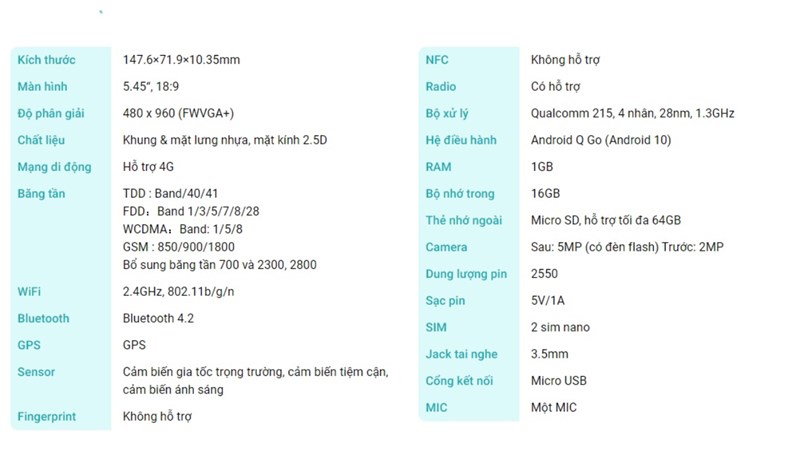 In terms of battery capacity, the Vsmart Bee Lite owns a 2,550 mAh battery with this battery with a lightweight configuration that is not too heavy, then surely our users will have a long time of use.
Vsmart Bee Lite with a very comfortable price of 600 thousand VND
This Vsmart Bee Lite, according to me will be in the super-cheap segment, with 600,000 VND, we will own a smartphone with a simple but beautiful design, the configuration is not too powerful but enough to use with basic tasks. lightweight, 5 MP camera.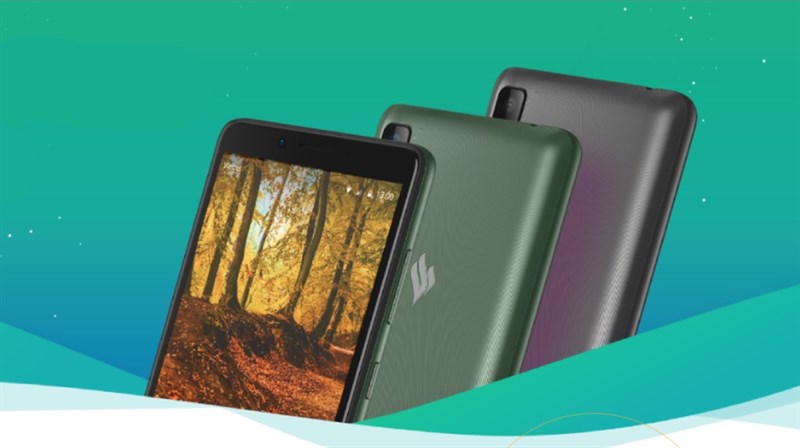 It can be said that this is a smartphone that will be suitable for first-time smartphone users such as the elderly or children, and with a low price, the device will be accessible to fellow brothers in remote areas. have a difficult economic life.
What do you think about this Vsmart Bee Lite? Please leave your comments in the comments.
See also: Viettel and VinSmart coordinate to popularize smartphones, sell Vsmart Bee Lite from only 600,000 VND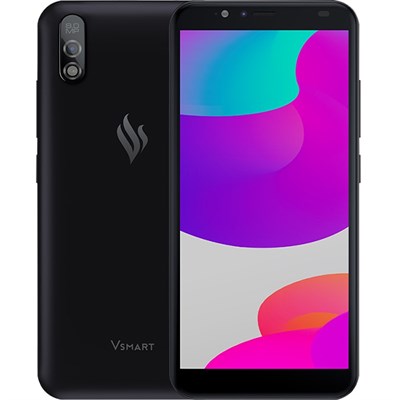 Vsmart Bee Lite
Rumor
See details
Edited by Nguyen Anh Tuan
Not satisfied with the post
23,513 views
Related posts
Vsmart Aris Pro detailed review: Does the first hidden camera in Vietnam deliver the image quality that is expected?


4




06/11

Vsmart Joy 4 is updated with new software: Improving camera quality, sound and user experience


05/11

Vsmart Live 4 and Vsmart Active 3 are updated with software to improve the stability and user experience


5




28/10

Top Vsmart smartphones with very good prices, only from 1 million VND in The Gioi Di Dong, if this cheap does not buy, what to buy?


9




22/10

VinSmart is producing phones for AT&T network called Vsmart Dillon, the US plan is gradually becoming a reality.


6




20/10

Vsmart Bee Lite suddenly appeared in the hands of users, super cheap price only 600 thousand VND but with 4G connection and what else?


6




17/10
.