While 5G is growing, Xiaomi has released more low-cost 5G-enabled phones, and one of them is the Redmi Note 10 5G itself. In addition to owning a very attractive price, what is this smartphone interesting? Let's review the first impressions of Redmi Note 10 5G right now.
See also: First impression Xiaomi Redmi Note 10: The design is not only beautiful, the AMOLED screen is more vivid, but the price starts from only 3.8 million *
* Note: The price of Redmi Note 10 5G sold in the international market is 199 USD (about 4.6 million).
With Dimensity 700, Redmi Note 10 5G can surf the internet super fast
To anticipate the wave of 5G technology, Xiaomi already has a low-quality product like the Redmi Note 10 5G so that everyone can use 5G. With a price of only 4.6 million in the international market, it is expected that when returning to Vietnam, the Redmi Note 10 5G will also cost less than 5 million VND only.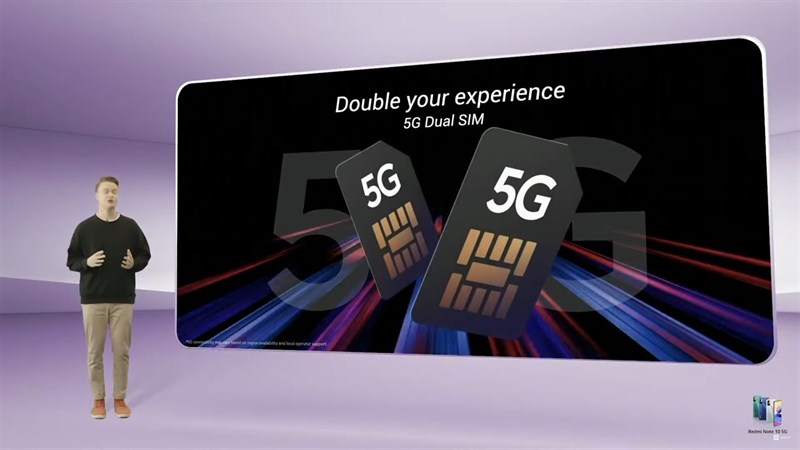 Talking about the Dimensity 700, this is not a too strong chip, but it supports 5G technology, which meets the needs of everyday use such as surfing Facebook, watching YouTube, Tik Tok, … always smooth. but. And if you want to use it for entertainment, this phone can also play Speed ​​Chi or Lien Quan well in medium configuration.
The 90 Hz smooth screen can freely surf and glide on the Redmi Note 10 5G
Possessing a strong internet connection, most of us will surf social networks, watch videos extremely much. Fortunately, the Redmi Note 10 5G has a large 6.5-inch display, Full HD + resolution and a refresh rate of 90 Hz. All the parameters that I have just mentioned contribute to the most eye-catching experience of using the screen.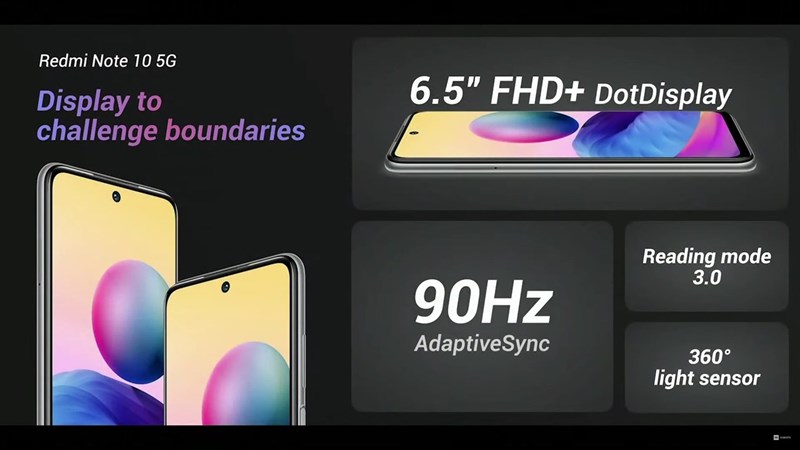 The large screen displays more content, Full HD + high resolution makes images sharper, and the 90 Hz refresh rate makes surfing the web smoother. In general, Xiaomi is more optimizing for the 5G experience on this Redmi Note 10 5G phone.
The cluster of 3 cameras still meets all shooting needs
The most prominent in the rear camera cluster is probably the main camera for a resolution of up to 48 MP, so that the photos are sharper than ever. However, perhaps the slightly pale image quality of the familiar Redmi Note line can still be present on the Redmi Note 10 5G. We just need to post-production by simply increasing the color saturation and it will sparkle in no time.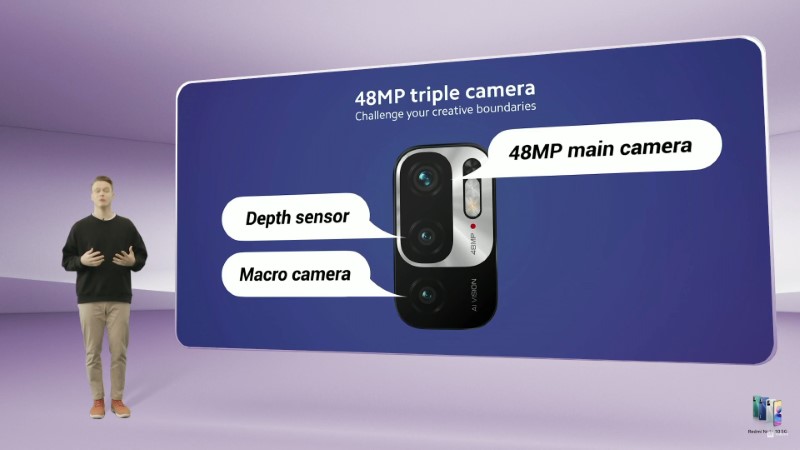 The parameters of the other 2 cameras are 2 MP with the effect of macro photography and font removal so you can be spoiled for creativity with interesting photo styles. It can be said that the Redmi Note 10 5G does not press too much on the shooting feature and is enough for us.
How long does the battery last up to 5,000 mAh on Redmi Note 10 5G?
I think it will be quick because 5G is quite data consuming and also consumes battery power. But in fact, when I have a device to experience, I can make sure you guys. In fact, with the 5,000 mAh battery on Redmi Note 10 5G I guess the machine can use more than 8 hours continuously with wifi and normal web surfing.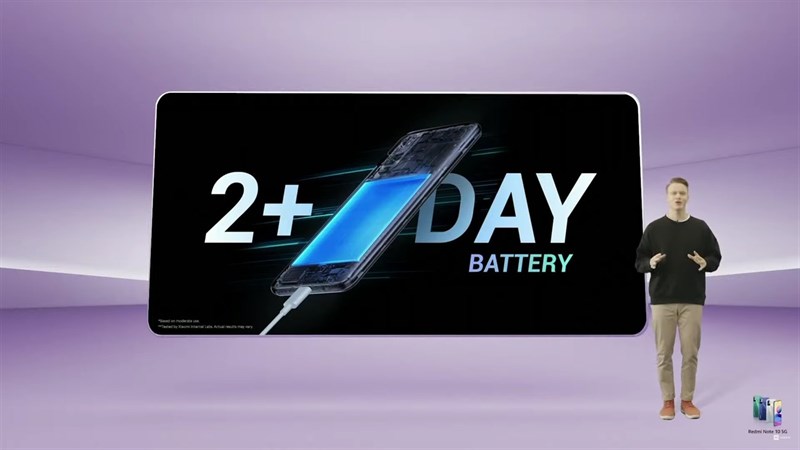 Also comes with the device is an 18 W charger and a full charge time can be from 2-3 hours. That is also quite fine already.
Epilogue
In the price segment below 5 million VND, Redmi Note 10 5G is the phone aiming to experience 5G in the best way with the Dimensity 700 chip supporting 5G, large screen, high resolution and 90 Hz refresh rate. 5,000 mAh battery capacity. As for the level of use for entertainment or shooting games, the phone will respond to a level just enough to make you feel satisfied.
What do you like most about the Redmi Note 10 5G? Don't forget to leave your comments below.
See also: The first impression of Redmi Note 10 Pro: Price from 5.1 million * immediately has a 120 Hz screen, Snapdragon 732G chip, …
Edited by Vu Truong An
Not satisfied with the article
2,295 views
Related posts
🎧 24h what's on technology HOT 5/3: Realme GT 5G debuted with Snapdragon 888 chip, Redmi Note 10 series launched globally with great price


3 hours ago

Everything about all versions of Redmi Note 10 Series: How to configure, how much does it cost, what are the differences?


5 hours ago

On hand Xiaomi Redmi Note 10 Pro: Just over 5 million * has a very smooth 120Hz screen with a 'delicious' performance in the price range


1




5 hours ago

This is proof that the Xiaomi Mi 11 Pro and Mi 11 Ultra are coming, the Ultra version has been internationally certified.


7 hours ago

First impression Xiaomi Redmi Note 10 Pro Max: Featured with the main camera up to 108MP large 5.020mAh battery for all day use


4




11 hours ago

First impression Xiaomi Redmi Note 10S: Beautiful and vivid AMOLED screen, using Helio G95 instead of Qualcomm's chip and price from 5.3 million *


12 hours ago
.