According to the VNA correspondent in Phnom Penh, among the 15 new infections related to the "Community incident on February 20", there were 14 Chinese nationals and one Vietnamese, aged 24 to 41. Ministry of Health Cambodia continues to urge those involved in the "February 20 Community Incident" to get tested at the Chak Angre Medical Center in Phnom Penh.
Earlier, on February 20, Cambodian authorities discovered 32 cases in the capital Phnom Penh, mainly in the Koh Pich island area and an apartment complex near the Olympic Stadium. Cambodian Prime Minister Samdech Techo Hun Sen confirmed this information in a speech broadcast live on national TV TVK on the morning of February 20. This is the third outbreak of infection in the community in Cambodia.
Preliminary information said the outbreak of the morning 20/2 was linked to a number of cases in isolation at the Sokha Hotel but deliberately escaped and stayed in a series of apartments in the capital Phnom Penh.
Cambodia is implementing tight epidemic control measures, but authorities have no plans to close schools and some public places related to this COVID-19 outbreak in the capital Phnom Penh.
Cambodia's Ministry of Education's February 20 announcement asked educational officials to step up measures to prevent the COVID-19 spread and asked school administrators to report to authorities on any cases. is related to "February 20 Community Incident".
* On the same day, the National Health Commission of China (NHC) said that China did not have any new cases of infection spreading in the community on February 20, but there were 7 imported cases. Thus, China has experienced 6 consecutive days without cases of infection in the community.
According to the NHC, China by the end of February 20, recorded a total of 89,831 cases of COVID-19, including 4,636 deaths. 84,772 patients recovered and were discharged from the hospital.
* Meanwhile, South Korea on February 21 recorded 416 new cases and 4 deaths, becoming the second consecutive day with fewer than 500 cases. However, South Korean officials remain cautious about the possibility of an outbreak in the context of the country loosening regulations on social segregation.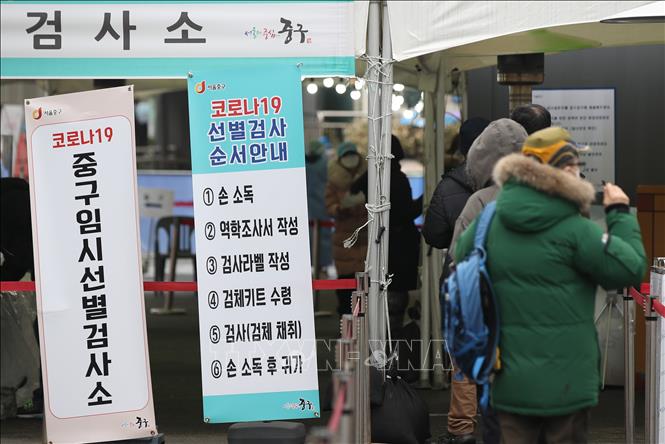 According to the Korea Disease Control and Prevention Agency (KDCA), among the new infections, there were 391 infections in the community and 25 entries. Thus, up to now, Korea has a total of 86,992 COVID-19 cases, of which 1,557 deaths.