This was undoubtedly one of the most anticipated Nintendo Direct announcements of February 17, 2021. Developed by Koei Tecmo and Omega Force (already authors of the Dynasty Warriors saga) on behalf of Nintendo, Hyrule Warriors: Age of Scourge has earned a pretty reputation among hack'n'slash-hungry hearts.
It was therefore normal and predictable that the Zelda in muso sauce would sooner or later receive additional content. And it is done. The firm with the capital N has lifted the veil on the gargantuan content of its season pass, as well as on the game's roadmap for 2021.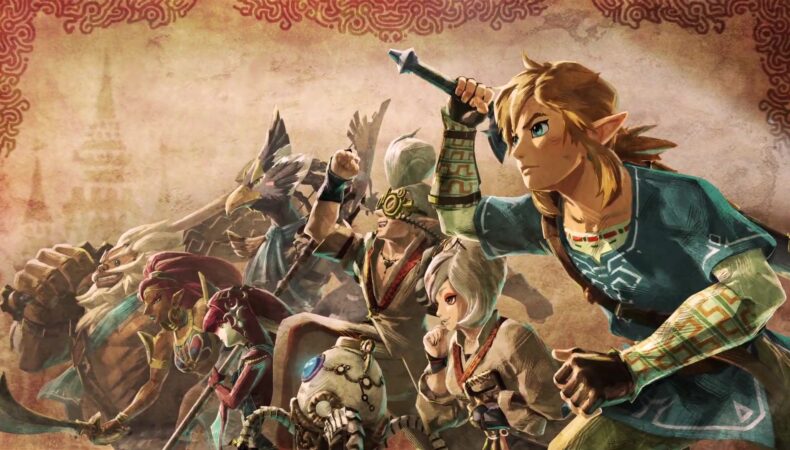 While waiting for a hypothetical preview of Zelda: Breath of the Wild 2 in the months (years?) To come, you will find that you have plenty to do to continue your large-scale enemy harvests in the lands of Hyrule. Nintendo seems to have been inspired by the BotW model, by spreading its bonuses over time. Indeed, the season pass will be offered to players in two waves:
Wave 1 (available in June 2021) will offer : New playable characters, new weapon types, more challenges at the Royal Ancient Laboratory, and even tougher enemies.
Wave 2 (available in November 2021) will contain : New protagonist layouts and more selectable characters, new abilities for the full roster, and brand new levels.
Pre-orders for the pass are open now for a cost of € 19.99, and will be rewarded with a new outfit and a new weapon for Link (available May 28, 2021).
You will understand, the Japanese firm has decided to give you grain (enemies?) To grind until next Christmas. Haven't you jumped on this Dynasty Warriors Zelda perfume on Switch yet? We strongly invite you to consult our testHyrule Warrior: Age of Scourge!
You can check out the trailer revealed during Nintendo Direct below.


Kyujilo