Shortly after Ducati announced its plan to return to production and remedy the consequences left by Covid-19, the first limited edition Ducati Panigale V4 Superleggera in the world was officially delivered. to the lucky customer in Belgium.
Ducati V4 Superleggera was officially launched by the famous Italian car manufacturer on February 6, 2020. Previously, Ducati also revealed that the price of Panigale V4 Superleggera is also in the "crisis" at $ 100,000 (equivalent to about 2.3 billion).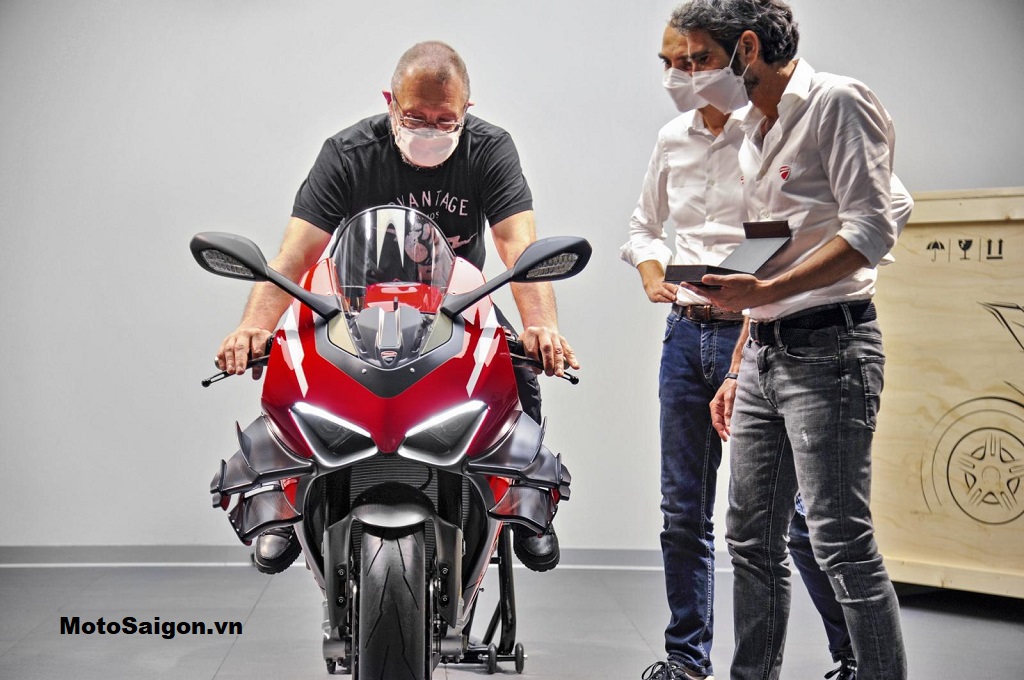 At the time of publication of the detailed specifications, the Ducati Panigale V4 Superleggera is rated as the most powerful commercial vehicle with the most advanced technology ever made by the Italian brand.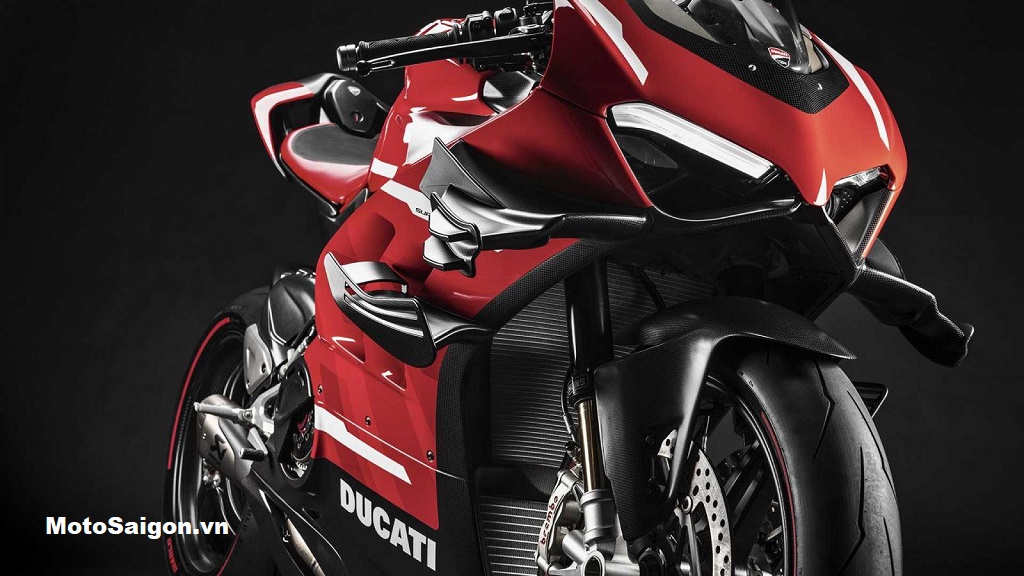 In addition, the Panigale V4 Superleggera is a special limited edition with only 500 units shipped worldwide. According to the plan announced by Ducati, the Panigale V4 Superleggera began shipping in June of this year, with 5 units being "released" every day. This is considered an important move for the Italian brand to accelerate production to meet the previous schedule, after the Italian Government decided to lift the entire order of quarantine so that Restoring the economy to its original state.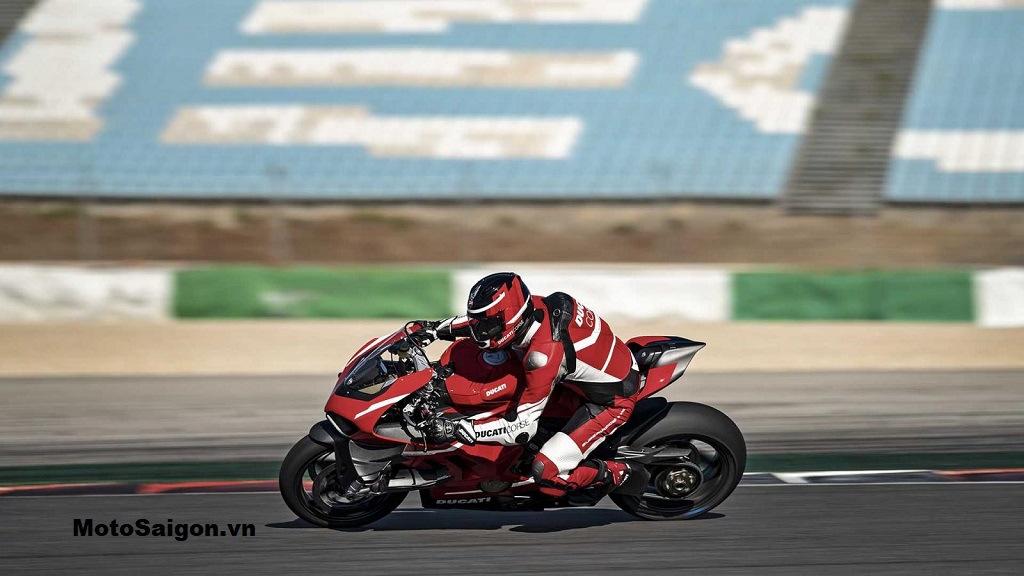 And recently, Ducati Motor Holding CEO personally handed over the keys of the 001/500 V4 Superleggera model to the owner. The first person to receive the Ducati Panigale V4 Superleggera was Filip Van Schil from Belgium. It is known that up to now, Filip has owned up to 9 different Ducati.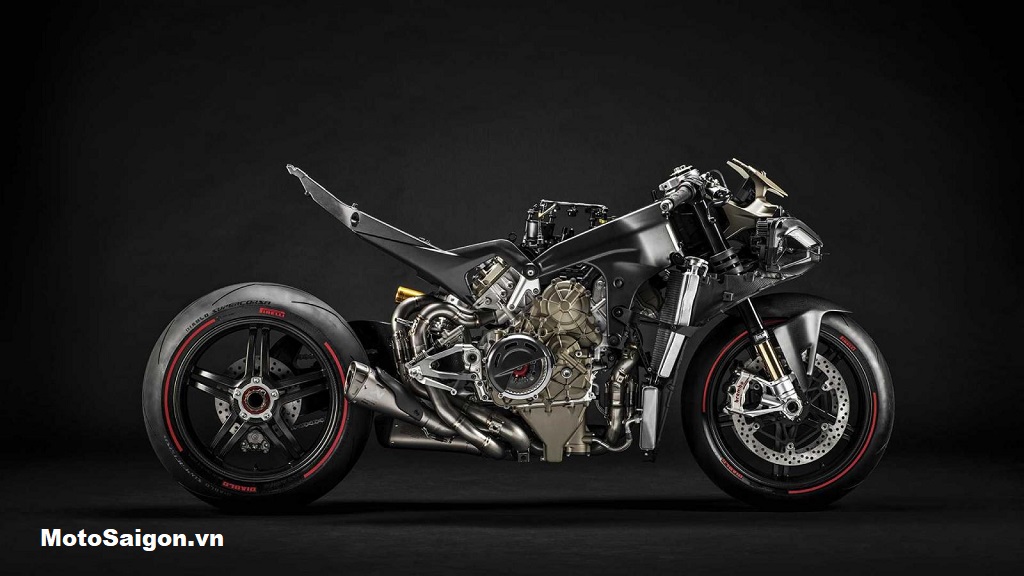 And on the occasion of handing over the Panigale V4 Superleggera, Ducati invited Filip to Borgo Panigale factory to take a special tour where the production line of the limited edition model car can be seen. Not only that, Filip was lucky to visit the special museum – the place where Ducati's flagship iconic cars are located.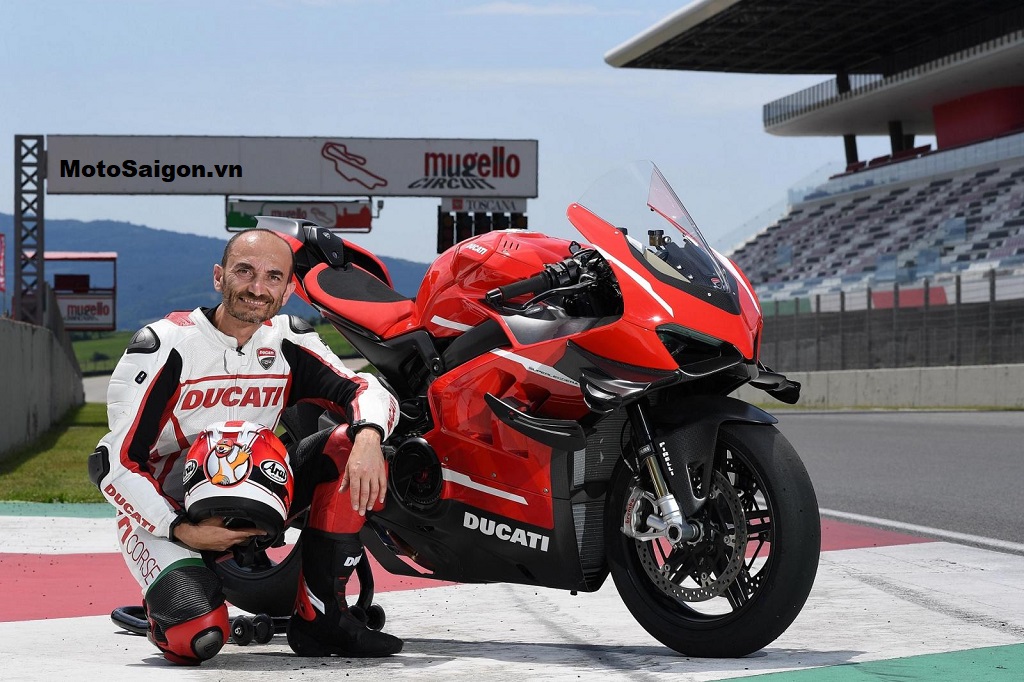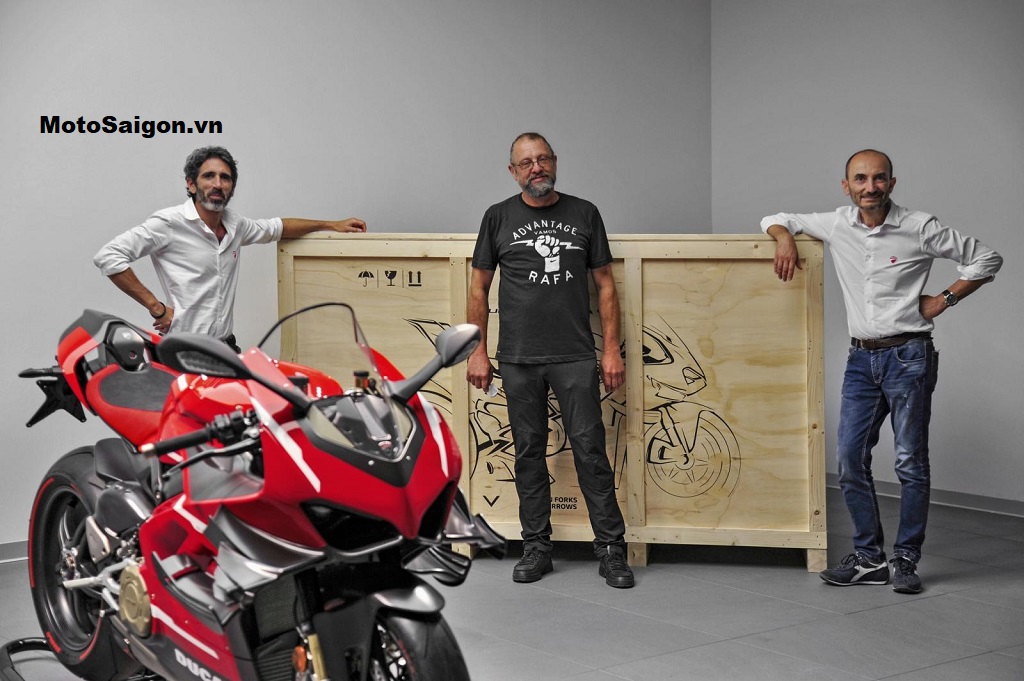 Not only that, Ducati also committed that all lucky customers who own Panigale V4 Superleggera will have the opportunity to test this car at Megello racecourse. And when these limited-edition cars are delivered to customers, Ducati will attach a certificate of authenticity and a specially designed wooden crate with beautiful motifs.
Panigale V2 White Rosso is officially launched by Ducati