Sometimes the typical images of Vietnam are not merely high symbolic images such as ao dai, conical hats, or Vietnamese cuisine such as pho, bun cha, … but for me, they come from Right from the most simple, simple things that we don't even know.
The images have been attached to many generations of Vietnamese people, there are memories, lives, ups and downs that everyone, everyone is engraved in their hearts.
Referring to the collective is to mention neighborhoods close together, share paths, share daily stories. Time-tinged walls testify to the subsidy era when Vietnam is in the process of reform. There are electric poles standing in the middle of the sky, connecting each other and the tangled chunks of wires squeezed through like a spider web spreading across the region. And there is a typical ward speaker, an indelible mark in the hearts of people every time it speaks, very haunting but strangely, when it is missing, everyone will remember.
So what will it be like when all these images are standing together in one space … that is a question that makes me unable to be more interested and confident that you will not help curiosity about that image.
"Collective station" will be the answer, giving you a new look at familiar images, with attractive drawings, Dang Tuan told daily stories of the Vietnamese people.
Prepare a cup of warm tea to chat with our author "Collective station" – Young painter Dang Tuan and the process of creating her should this work.
---
Can you introduce yourself a little bit?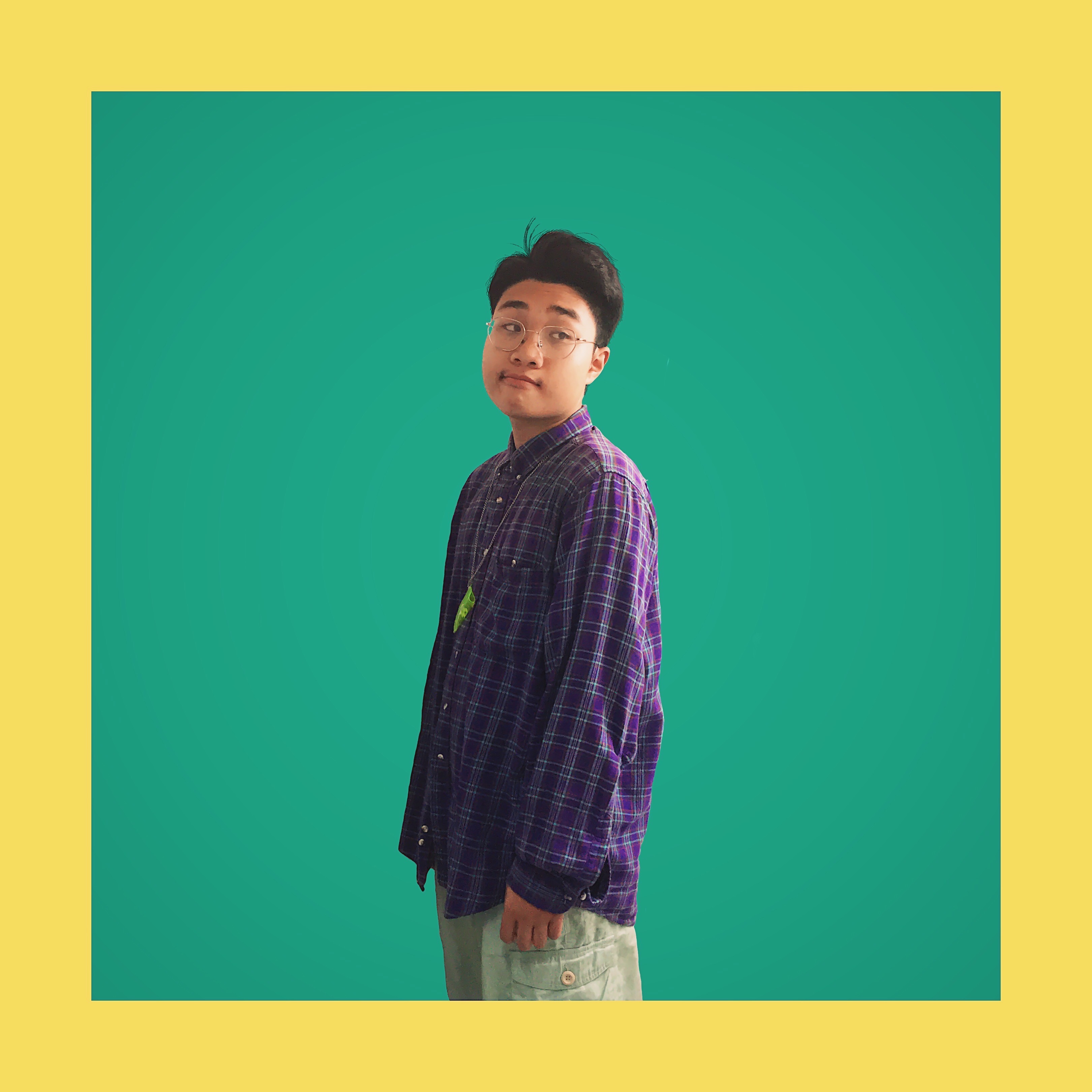 Best wishes to the work "Collective station" won the second prize at the contest Vietnam Reimagined. How did you feel after hearing that you received this award?
I definitely feel very happy, of course getting the first prize is still more fun :)) Anyway, I don't expect to win the 1st place too much because I see there are many more beautiful and meaningful pictures, so getting the second prize is also very happy already.
What fate led you to digital art and the moment you decide to choose it is a career you will pursue in the long run?
Since I was a child, I liked to draw and create all kinds of things, so I was also oriented and during college, I worked as a graphic designer for a number of small startup companies, and I didn't do illustrations yet. when. At the end of 2019, at that time I bought the drawing board, so I also tried to make some pictures to play with illustrating experiences, but none of the pictures came out.
Until early 2020, I use the picture "Chung cake" – My most "sure" work after a period of study, practice, to post on the illustrator group, and I was also surprised when that painting was supported by many people. From that moment on, I decided to choose illustration as a career that I will pursue for a long time.
With works of competition "Collective station"How long does it take for you to come up with an idea until it's completed?
If I remember correctly, it will be 2 weeks. Taking up the most time is stitching up ideas for pictures of activities, sketches. Also go line, up color in just 4 days. It's already been a week, but because … I'm so lazy …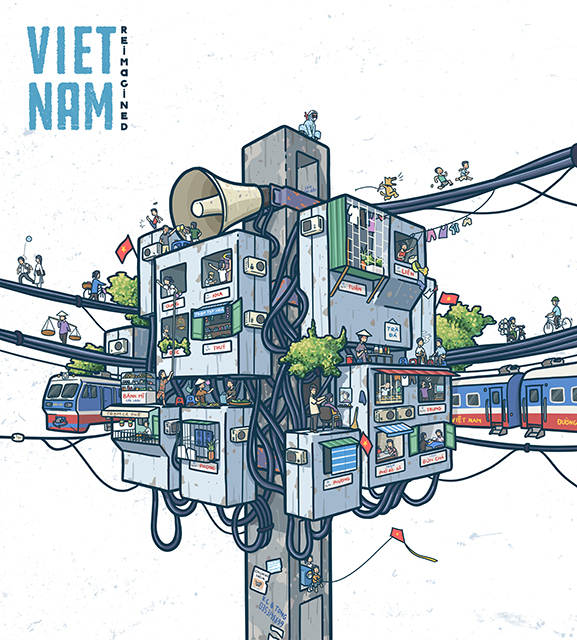 What made you choose the image of the power station as the main inspiration in the test and combine it with the residential area?
Thanks to the association quite well since my childhood when comparing the boot boxes on the electric poles are like ones "Tiny house". So I took advantage of that idea, combined with the image of the residential area, and drew the work "Collective station" To pass this picture, I want to share that: Sometimes the typical images of Vietnam are not merely high symbolic images such as ao dai, conical hats, or Vietnamese cuisine such as pho, bun cha, … but for me, they come from right from the simplest, most simple things that we don't even know.
With such an iconic image, did you have any difficulty in doing it?
Before that I drew a picture called "Power pole 21" It's also about the image of "electric pole house", so it is convenient to have a "bone" without having to think about sketching the image, how to color it. Mainly, I will focus on exploiting the image of the collective area and activities. During the working time, I did not face too many difficulties, I just had to travel around to learn and observe, although it was a bit of work, but it was quite fun.
Observe the work "Collective station" I see this is not just an ordinary electrical box, but in it is life and current stories. Can you share more about this interesting detail?
I always wanted to put small details with my own meaning into my paintings like easter egg (Easter eggs) in movies and games. So in this work I have used some familiar images or funny stories in Vietnam.
My impression is that of dogs, ninja leads (this I see many of you pay attention to the most haha) and messages on electric poles. There are also many other details, but I hope everyone should explore it for themselves.
Are the names given on it naturally or by your loved ones?
There are 4 of them that I named after the 4 BGKs in the contest, unfortunately too urgently so I could not find the real name of the 5th GK brother to add, 'sorry sithzam'One of them is according to my name and the other 2 I took at random.
Group, Electricity poles and Loa wards are memories of the people living in Hanoi, so when do you want to go back to the past?

I intend to return to the subsidy period, but I am afraid of suffering, so I should be sure about the year 2000-2009 =)) simply because there are things in that time that I want to experience again.
So What are your plans and plans for the future?

My career life is only a year old, so the planned plan is also a bit vague. Currently, I will still draw personal painting projects, and cooperate with a number of art and fashion brands / sites, … In addition, I am also cherishing a few big projects but I cannot reveal. Please.
Thanks Dang Tuan shared interesting stories around the work "Collective station" with iDesign readers. Wish you always full of energy to continue to create more meaningful projects.
Facebook | Behance | Instagram
The process of building the collective station:
Some other works by Dang Tuan.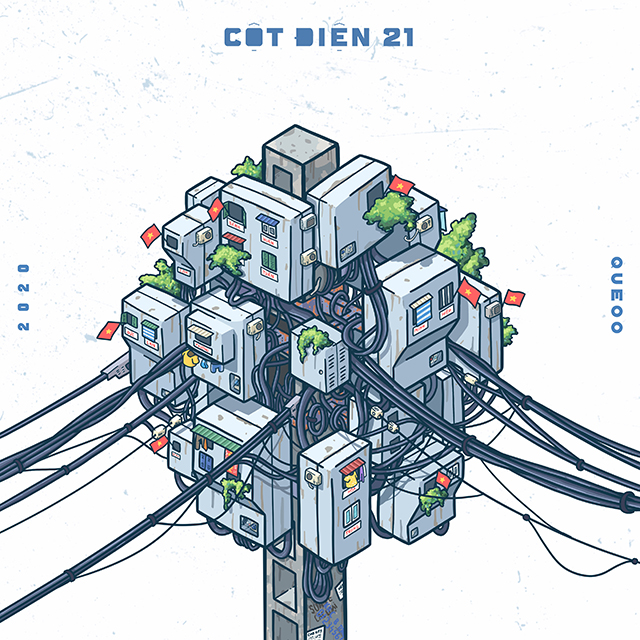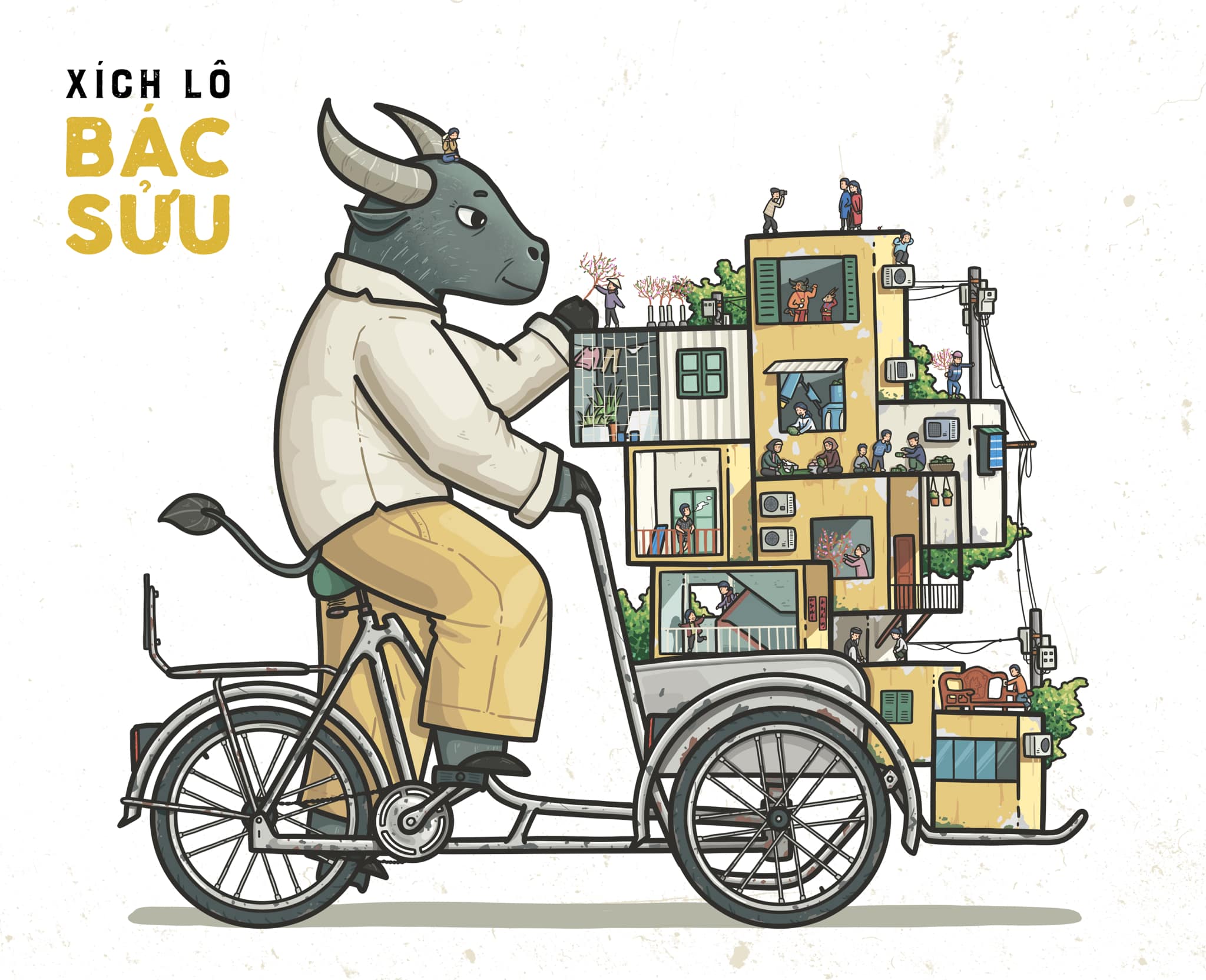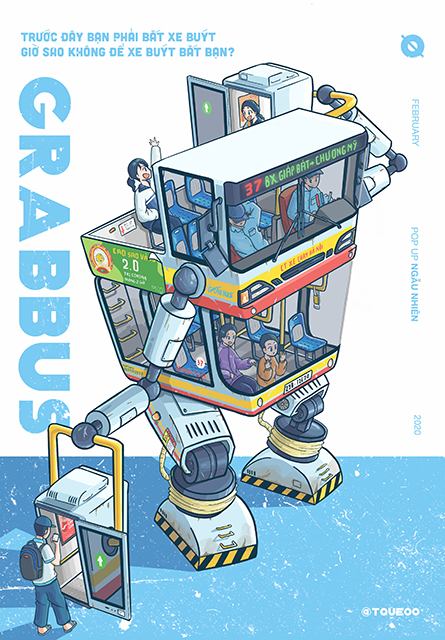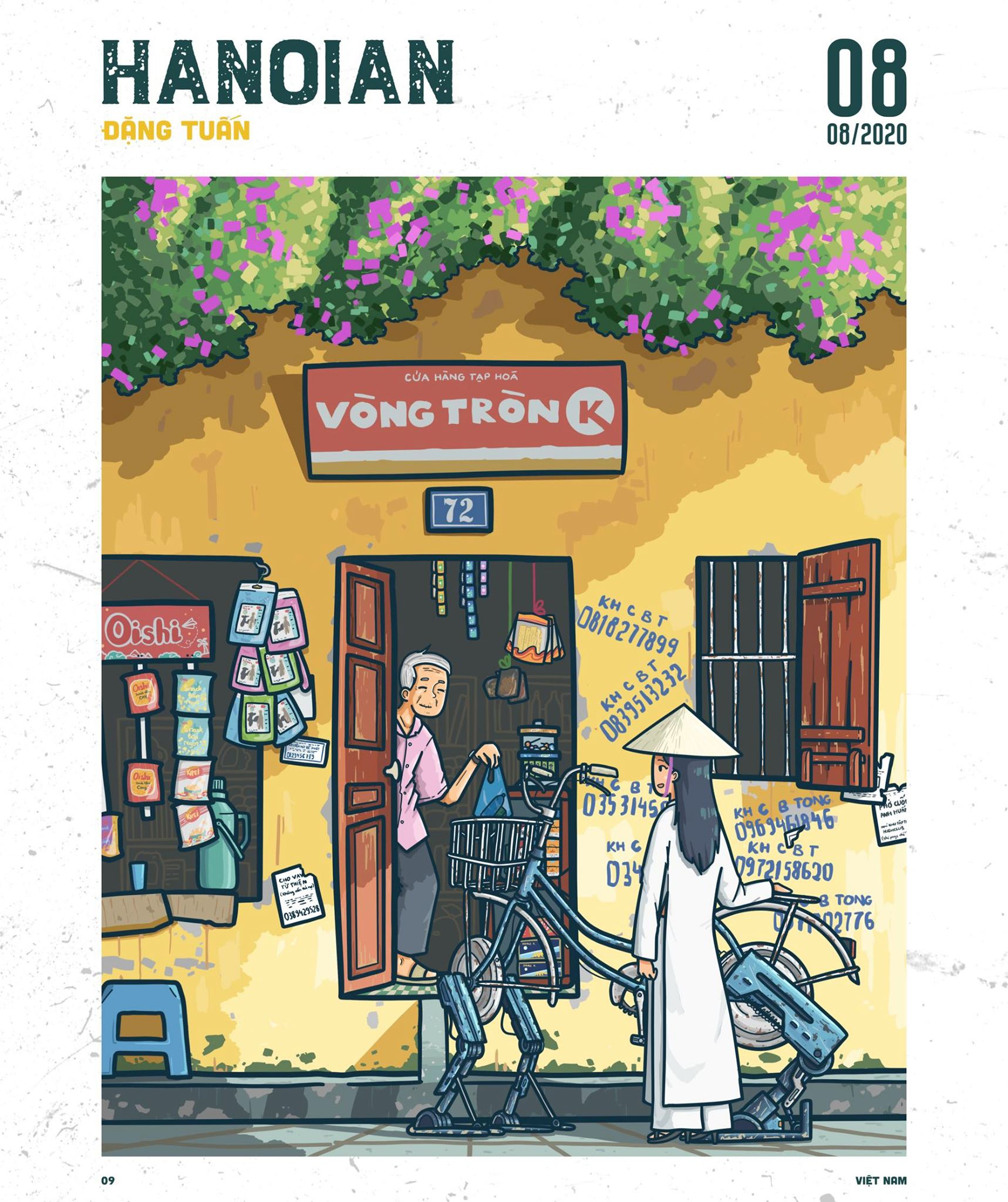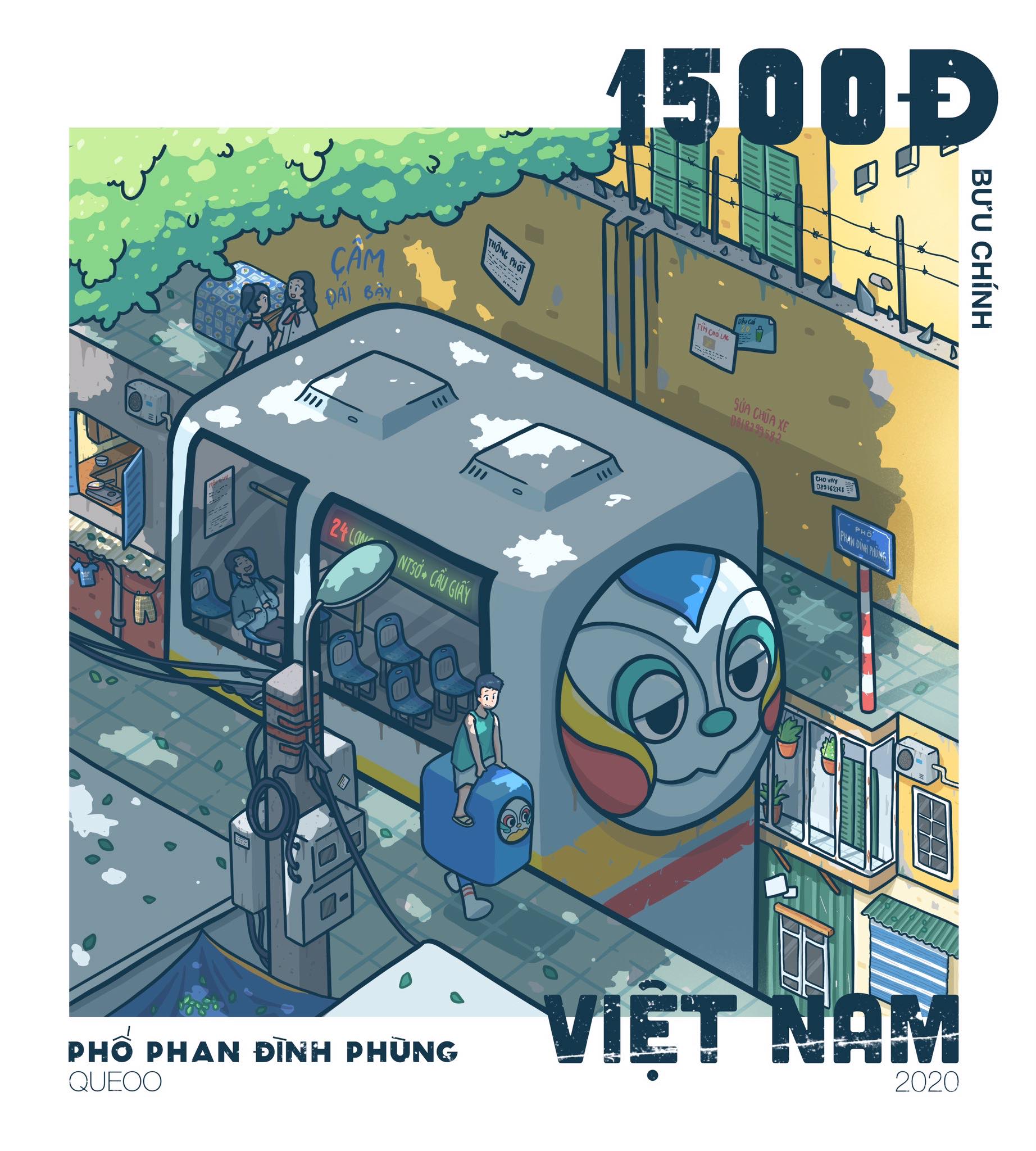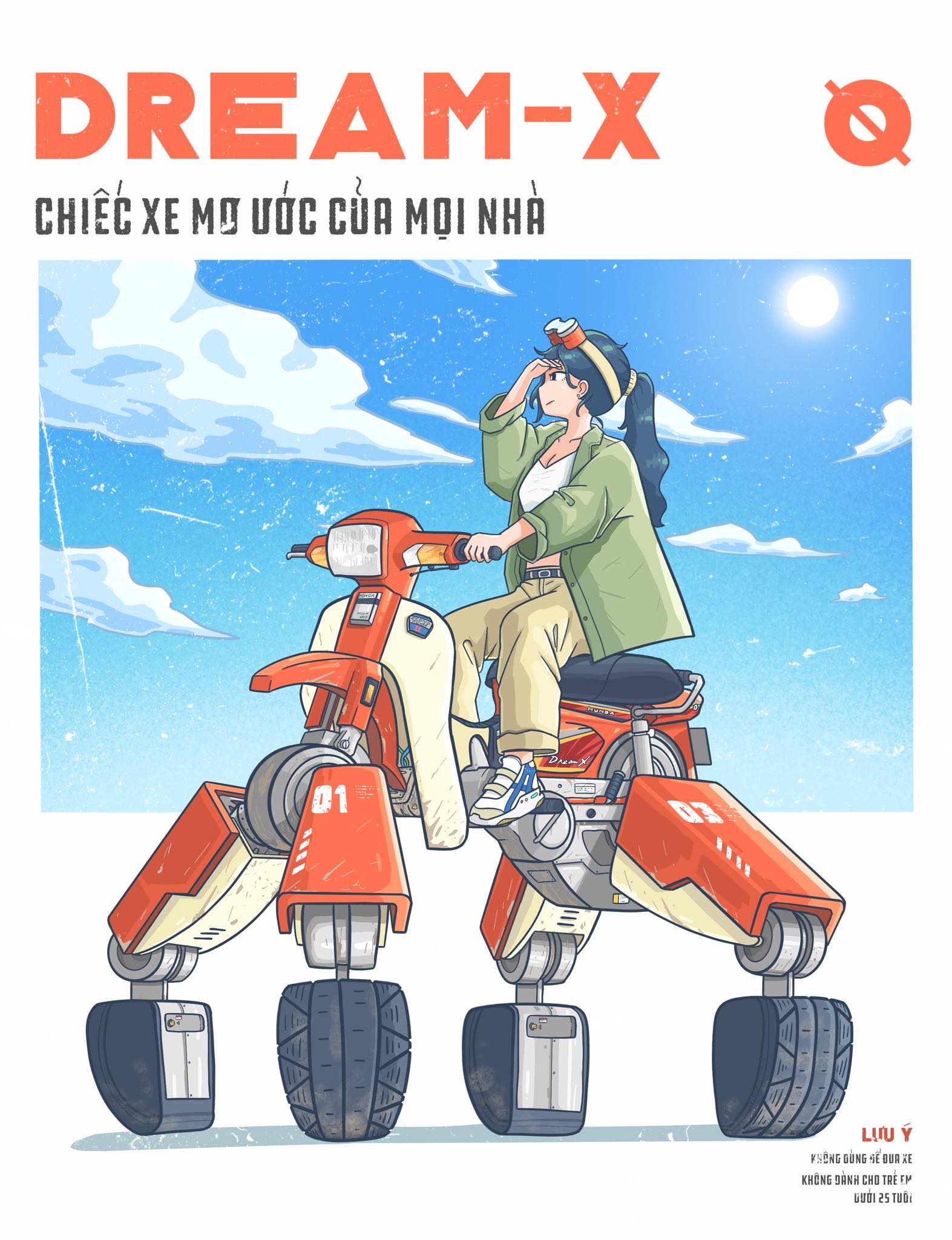 Implementation: Hoang
Photo source: Dang Tuan


Related topics:
Exhibition of Reimagining Vietnam with 30 excellent works from nearly 300 participating works
Nguyen Gia Loc: "Just work with all your heart and passion, the opportunity will come"
Traditional and brilliant Vietnam in Kris Nguyen's works