Resident Evil Village was well-received, and Capcom continues to reap the rewards of this historic series. However, PC gamers are still not satisfied with the quality of the game: the content and gameplay are okay, but the game has "jerky" intervals that make the experience not smooth.
Before Capcom had time to fix the error, some players discovered that the crack version of Resident Evil Village had removed the digital copyright protection tool (DRM) to play much more stable.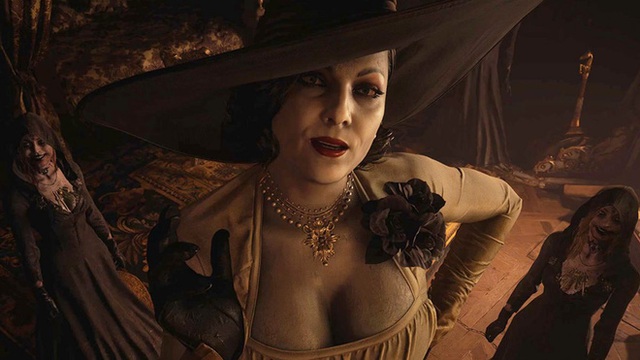 Just recently, the EMPRESS crack team has successfully removed DRM from the latest RE version. When gamers experienced RE Village on PC, they discovered that the backlog problem from May – the time of the game's launch – was gone. According to the EMPRESS crack team, Capcom protected the game with both Denuvo technology (a DRM engine) and the DRM technology itself developed by Capcom. Perhaps multiple layers of security have limited the PC gamer's experience.
The reporter of the game news site DSOG played the cracked version of the game and made the same comment: the experience of playing Resident Evil Village has been greatly improved. Compared with the original DRM version running on a machine with an RTX 3080, the crack version is much smoother.
Resident Evil Village parachute playing on RTX 3080 card
The crack version of Resident Evil Village no longer shows signs of jerking, lag
Neither Capcom nor Denuvo have yet to officially comment on the new find. In the near future, the Japanese game company will launch extensions for Resident Evil Village, PC gamers are both waiting for new content and hoping Capcom can soon fix the frame stutter to experience the full experience.