As you know, MotoGP racing cars can be considered as the convergence of all the advances and the most modern technology of the two-wheeler industry, so the cost of this vehicle can be up to millions. Euro, equivalent to tens of billion.
Was born to race on the track at high speed with professional riders, but accident during competition is inevitable. So how much is a car worth as much as a MotoGP race car in an accident?
Why is the price of MotoGP extremely expensive?
As mentioned above, MotoGP racing cars are considered as the technological elite of the two-wheeler industry with a series of modern electronic support systems and many high-class equipment that have not been applied on commercial vehicles. .
Besides, another factor that makes the value of MotoGP racing up to tens of billion is the investment costs for research and development, along with a team of technicians who play the role of maintenance. Daily car repair. All equipment on MotoGP racing is absolutely necessary for the bike to reach the best speed, and is safe enough to protect the riders.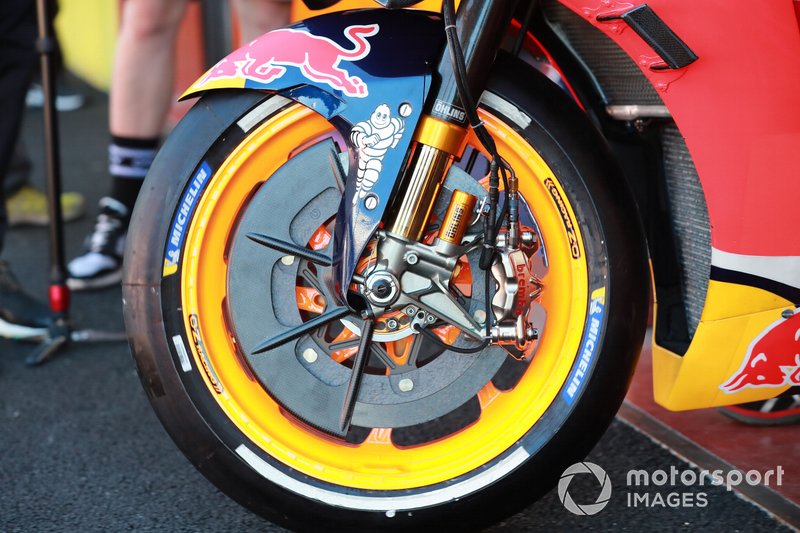 Because of the aforementioned factors, every little detail on MotoGP racing is also extremely valuable. Here are the prices of some of the small car details:
– Safe for cooling: 10,000 EUR ~ 260 million VND
– Watch face: 2,500 EUR ~ 65 million
– Electronic control device and sensor: 10,000 – 15,000 EUR ~ 260 – 385 million VND
– Set of carbon brake discs: 10,000 EUR ~ 260 million
– Magnesium alloy wheel set: EUR 4,000 ~ VND 105 million
Damage every time a MotoGP race car has an accident
According to Christophe Bourguignon, an LCR technician, the team is currently hiring a popular Honda RCV MotoGP, but development costs, salaries for the technician team to follow the team and some software support. Help make the cost of these rental cars also very expensive.
Specifically, this team hired two Honda RCVs for Cal Crutchlow riders, equivalent to about 2 million EUR for the fee, to about 51 billion VND if converted into VND. However, this cost has not stopped. Driving a state-of-the-art motorbike racing on the track at speeds of more than 300 km / h requires the details on the car to be always in perfect condition, so although these details only make mistakes. very small, technicians are required to replace with completely new details.
In other words, every time an accident occurs, the cost of replacing parts on a vehicle is huge even for the smallest accident. For example, in the case of a light-headed car crashing into a gravel pavement on the track, there is a high chance that the disc brakes or rims need to be replaced. Comparing with the price of these details above, a set of MotoGP racing disc brakes has reached nearly 400 million VND, equivalent to 4 Honda SH cars sold in Vietnam.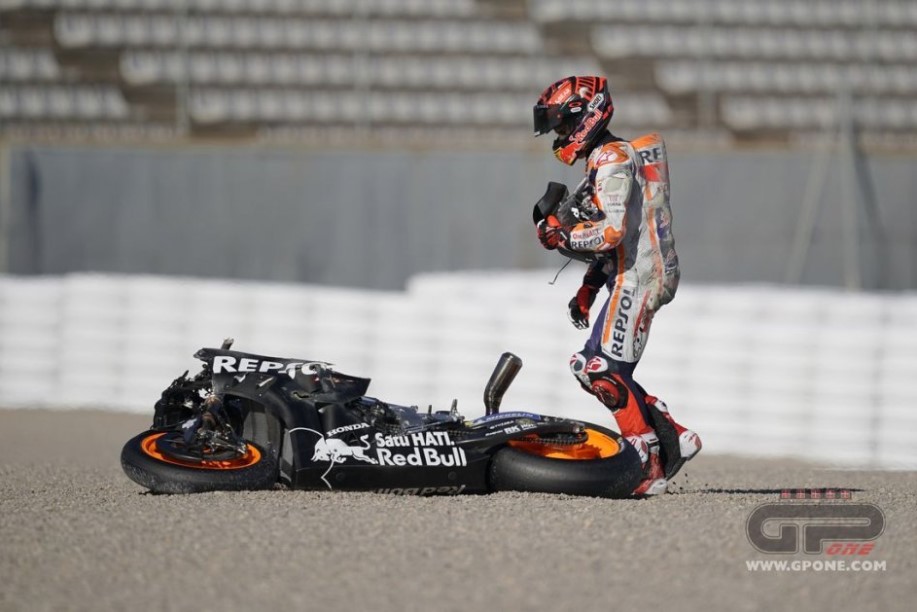 So what about serious accidents? Each racing car is not only active during competition but also in running runs, accidents are inevitable. After several consecutive accidents, the technician will have a headache when having to replace a series of details such as fuel tanks, coolers, tires. However, the available replacement parts are limited in quantity, if the quantity is exceeded, the racing team must order from HRC and wait another 5 to 6 weeks to receive new goods.
In the worst case, the accident caused the frame and the vehicle to be completely damaged, the damage is difficult to estimate when these two details are considered priceless. On the contrary, there are a few things that are very solid and rarely need to be replaced, such as a brake pad or an engine. Christiphe said that since working with the racing team, he has never had to change the engine for the car because of an accident.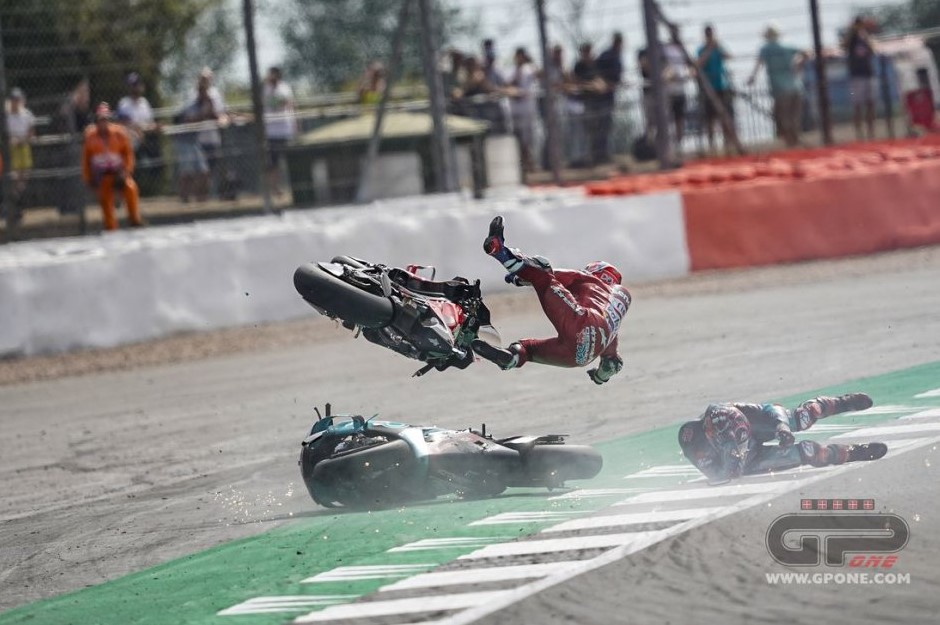 In general, every time an accident occurs with a MotoGP, the lightest damage will be about VND 400 million, the worst case if the bike breaks the frame or the team needs a new car with value up. to tens of billions of dong.
Lanzhou
.