A group of students at the University of Tokyo, Japan, has just announced their success and released a concept of a portable inflatable electric motorcycle that folds up when needed, called POIMO.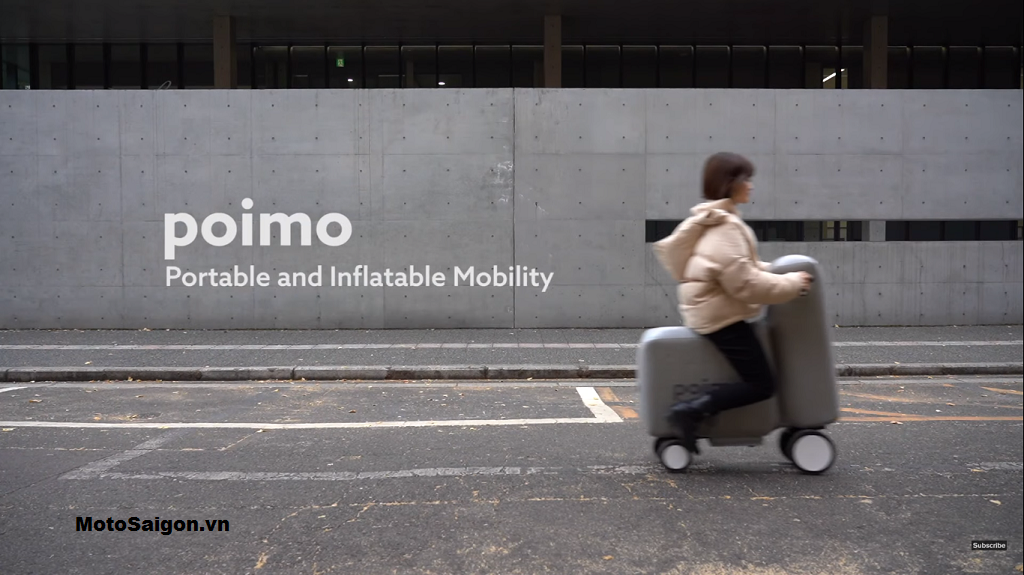 In this day and age, in big cities, the population and traffic overload is becoming more serious. This has increased the demand of customers for a type of personal mobility device to bring convenience during use as well as operational feasibility. Recognizing this, many big brands immediately announced a series of projects to develop a vehicle to meet the needs of customers.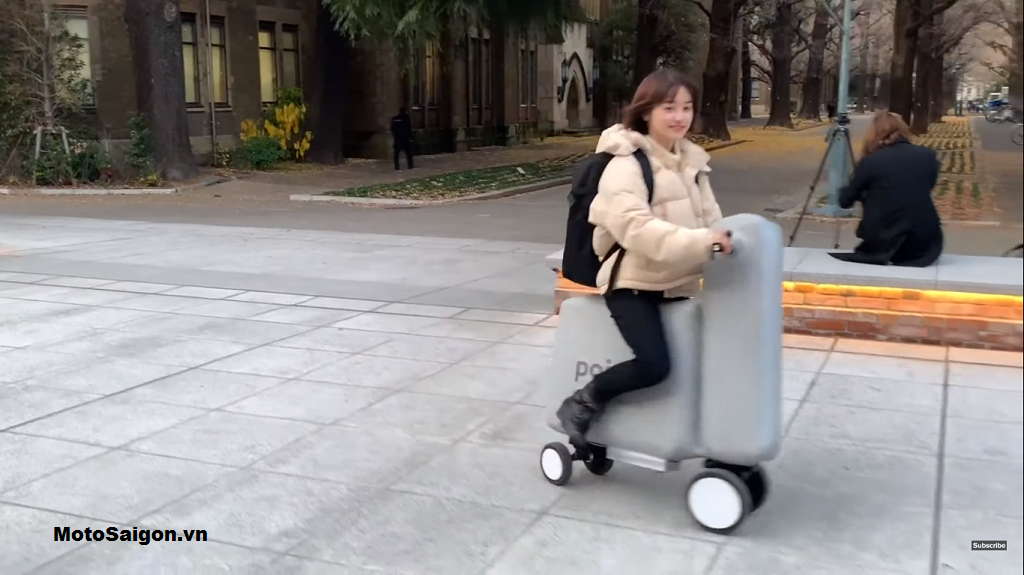 Not waiting for big brands to speak up, recently, a group of students at Tokyo University of Japan suddenly launched a concept of an inflatable electric car model called POIMO. Accordingly, most of the important parts on the POIMO concept such as chassis, saddle, front frame are composed of empty airbags. Vehicles move by 4 wheels and electric motor integrated in the body, with removable steering wheel offers the most convenient mobility in big cities.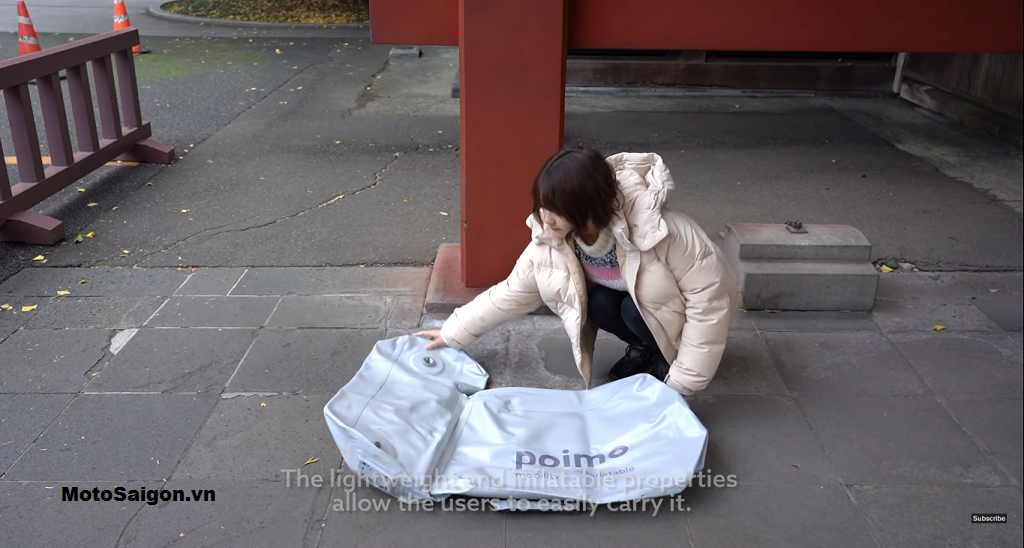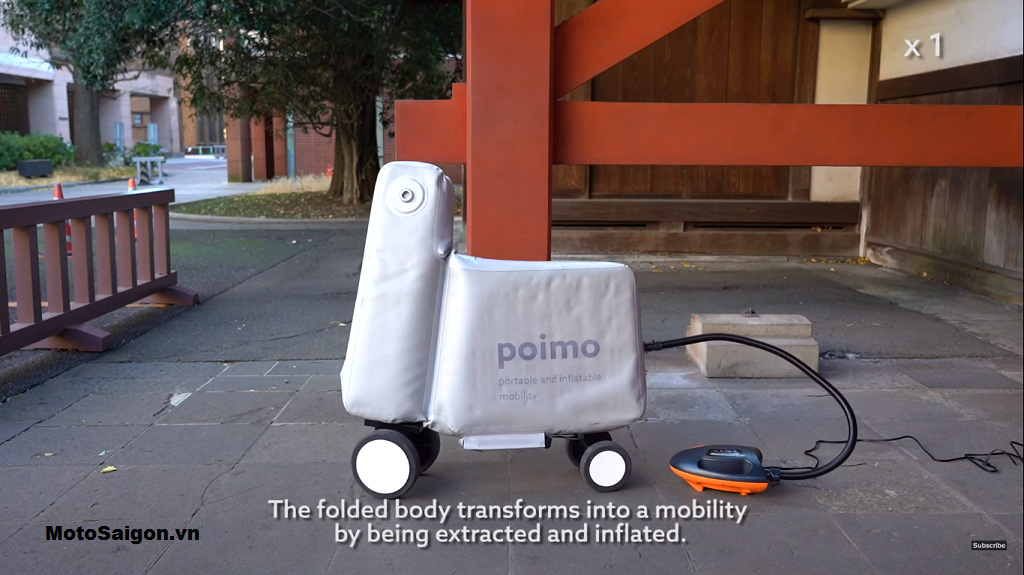 The electric drive system fitted to POIMO is the only hard metal structure on the vehicle. When inflated, the steering column, car body and seats will inflate to a certain level, enough to withstand an adult's load. When there is no need to use it, you can defuse Concept POIMO to store inside the backpack. As you can imagine, POIMO is a personal transport device large enough for travel, but small enough to fit in a bag and carry on its back.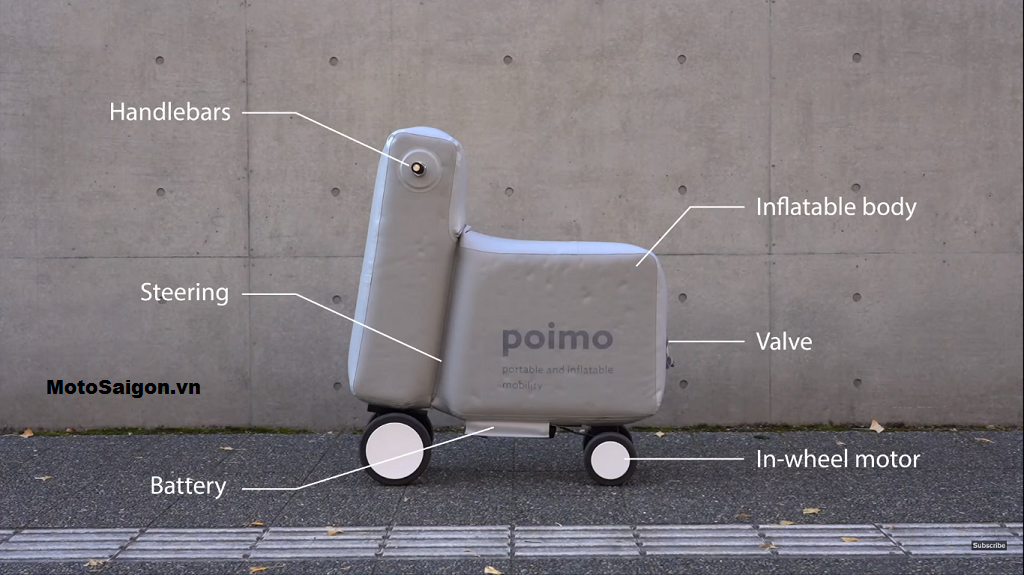 Currently, POIMO has just stopped at the Concept version and it will take a long time to continue researching and revising the electric powertrain in the car to best suit the needs of users. However, the POIMO Concept right after its launch attracted a lot of attention and was considered a major revolutionary breakthrough in the motorcycle industry.