The case is actually an ink screen: Lenovo releases ThinkBook Plus dual-screen laptop$ 1200 (about 8350 yuan)
2020-01-07 14:06:43
26 likes
65 Favorites
51 reviews

As early as two years ago, Lenovo launched the Yoga Book C930 dual-screen notebook with an ink screen. At this CES 2020 conference, Lenovo brought a very unique notebook-ThinkBook Plus, The body is thin and light, and although it is not deformable, it also integrates an ink screen.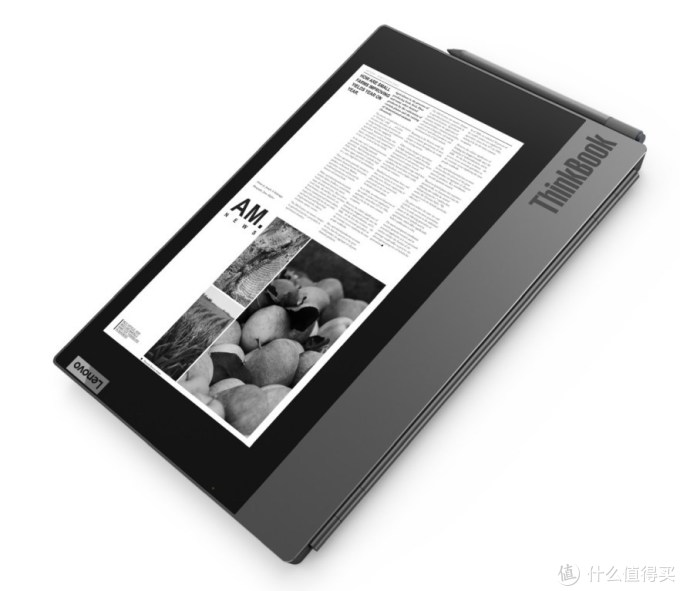 This machine belongs to the ThinkBook family and faces the mainstream market. The A side is the case that integrates a 10.8-inch E-Ink electronic ink screen, which can be used to assist presentation or reading, and supports a stylus. Unfortunately, the screen size is not large, so the border is wider. In addition, although the official said that the surface is covered with impact-resistant glass, it is still a little worrying.
The main screen is a 13.3-inch 1080p IPS screen with narrow bezels on both sides of the screen and a wide lower bezel. An integrated infrared camera (with a black valve) on the top supports facial recognition login. In addition, it is equipped with a backlit keyboard and an almost all-flat touchpad. The power button integrates fingerprint recognition, built-in Harman Kardon speakers and array microphone, and supports Amazon Alexa voice control.
It is equipped with Intel's 10th-generation Core processor. The memory and hard disk configuration are not disclosed. Intel Optane is optional for acceleration. The battery life has not been revealed and the expansion on both sides has not been disclosed. 3.5mm jack.
It is reported that Lenovo ThinkBook Plus will be officially launched in March this year, priced at 1,200 US dollars (about 8350 yuan), interested students can follow.

.