In the past year, many cult supercars worth tens of billions of dong were "changed to the name of the owner" from one giant to another, attracting attention.
In the past year, many giants playing super cars in Vietnam had to break up with a series of "super products" of rare goods.
Giant Dang Le Nguyen Vu continuously sells super cars
Chairman of the Board of Directors of Trung Nguyen Coffee Group, Dang Le Nguyen Vu in the past year also caused fever among Vietnamese car players when he transferred three rare Ferrari super cars to other giants.
In mid-January 2021, Ferrari 458 Italia supercar was sold by Dang Le Nguyen Vu to a private showroom in Saigon.
This Ferrari 458 Italia is the only 458 Coupe in Vietnam to possess white paint on the exterior.
Ferrari 458 Italia uses a naturally aspirated 4.5-liter V8 engine that produces 570 hp and 540 Nm of torque. The power is transmitted through a 7-speed dual-clutch Getrag gearbox to the rear wheel. Vehicles can accelerate 0 – 100 km / h in 3.4 seconds and reach a maximum speed of 320km / h.
The second Ferrari transferred by Mr. Vu is the super rare Ferrari 599 GTB in Vietnam. After 6 years of ownership, Mr. Dang Le Nguyen Vu sold it to a businessman who specializes in buying and selling super cars in Saigon in early January 2021.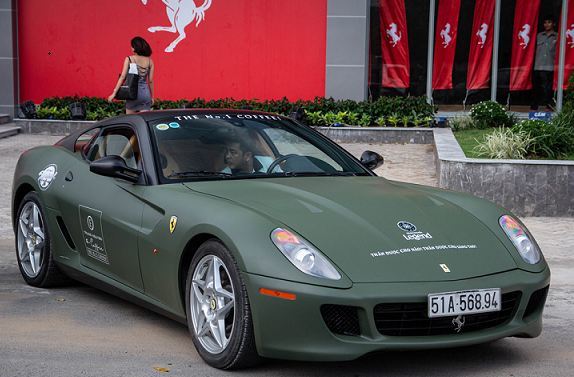 Ferrari 599 GTB Fiorano appeared in June 2020 in an event organized by Mr. Dang Le Nguyen Vu.
Ferrari 599 GTB Fiorano supercar is Ferrari F12 Berlinetta's elder brother, currently there are no less than 6 units in Vietnam. This super horse was first unveiled at the Geneva show 2006 and is also the most powerful Ferrari at the time of launch. The model uses a V12 engine, 6.0 liter capacity, producing a maximum capacity of 612 horsepower and a maximum torque of 608 Nm.
Earlier in early 2020, the Ferrari F430 supercar once owned by Dang Le Nguyen Vu was bought by an anonymous giant in Hai Phong.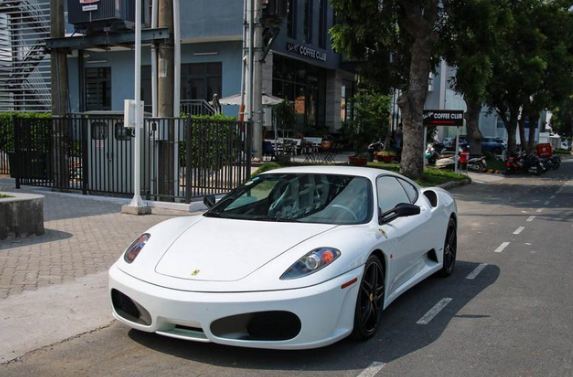 Ferrari F430 debuted in 2004 for the first time. It was a car produced by Italian supercar company to replace the elder Ferrar F360. From 2004-2009, Ferrari produced a total of more than 15,000 F430s, becoming one of its best-selling models. This is one of the first Ferrari supercar models available in Vietnam.
Dai Gia Minh 'plastic' sells 3 hot luxury cars
In 2020, in addition to showing his playability when buying up to 6 luxury cars worth tens of billions of dong, businessman Pham Tran Nhat Minh (Minh "plastic") also "breaks up" to 3 super cars. Rare luxury car.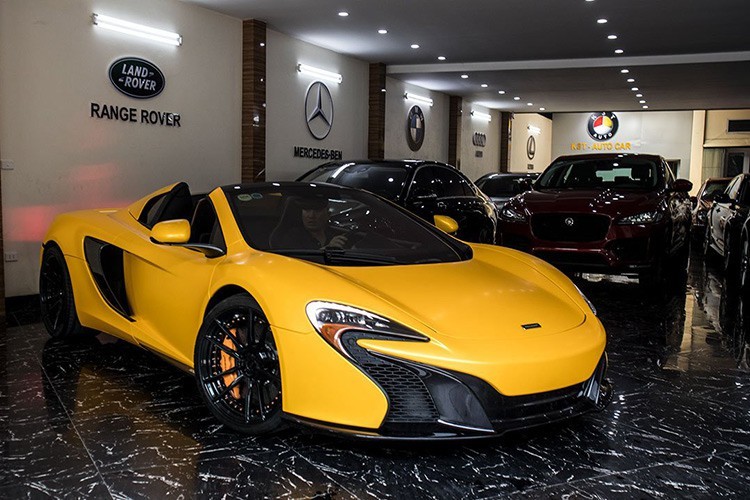 In particular, at the beginning of May 2020, the news that the McLaren 650S Spider supercar once owned by the giant Minh 'plastic' appeared in a large private sector in Hanoi and prepared to reach the new owner. Vietnamese car play.
McLaren 650S Spider was brought to Vietnam by Minh 'plastic' in 2016. This supercar is equipped with a V8, twin-turbocharged, 3.8-liter capacity, producing a maximum capacity of 641 horsepower at 7,250 rpm rpm and maximum torque of 678 Nm at 6,000 rpm.
4 years ago, the price of the McLaren 650S Spider in Vietnam was about more than 16 billion VND, but the value of this car is about 12 billion VND.
Next, at the end of May 2020, this businessman also decided to sell the Lamborghini Urus to a famous supercar and super car showroom in District 5, HCMC. HCM after nearly 2 years of use.
This transfer of Minh 'plastic' is quite feverish because before that, Lamborghini Urus is one of the super products he is frequently used in special events.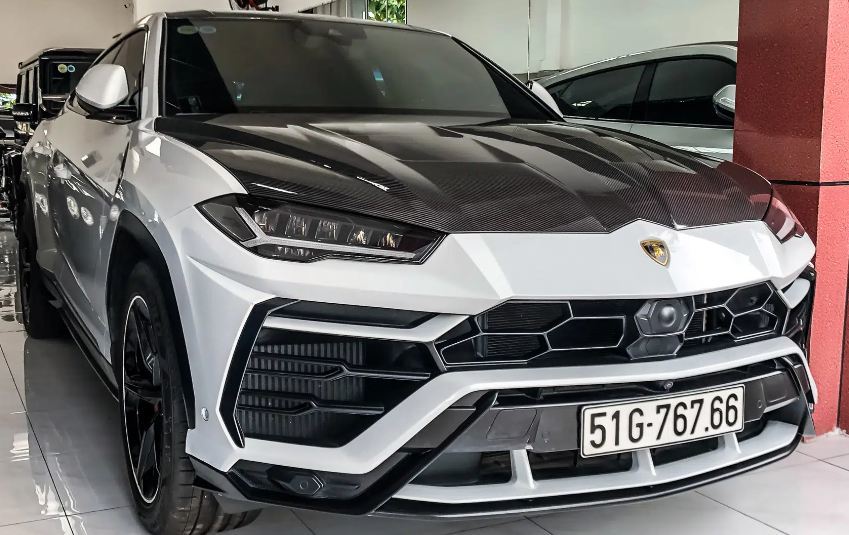 Minh's Lamborghini Urus 'plastic' is equipped with a package of branded equipment from Mansory with many impressive changes compared to the original white exterior of the car when it just arrived in Vietnam in November 2018.
The Lamborghini Urus is equipped with a 4.0L V8 twin-turbocharged engine, producing 641 horsepower and 850 Nm of torque. This power helps Urus accelerate 0-100 km / h in 3.6 seconds before reaching a top speed of 305 km / h. This super product about Vietnam is priced at no less than 22 billion VND.
Just two days after selling the Lamborghini Urus, the 8x businessman continued to bid farewell to the Range Rover Autobiography LWB.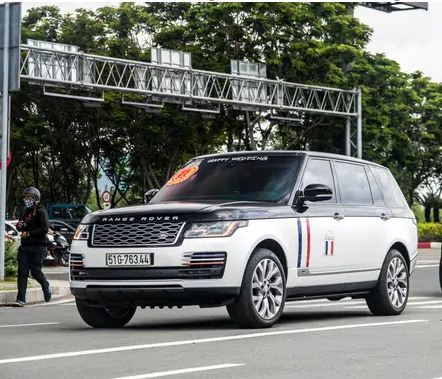 The Range Rover Autobiography LWB was purchased in early 2019. Range Rover Autobiography LWB that Minh "plastic" is using is equipped with a 3-liter V6 engine block, producing a maximum capacity of 380 hp of torque up to 460 Nm. The 4-wheel drive system is standard on this model.
Resale price is not announced. The equivalent car in this version has a new purchase price of more than 10 billion VND.
Cuong "dollar" sells McLaren 720S Spider supercar
Near the middle of January 2021, Mr. Nguyen Ho Phuc Vinh – an orchid garden owner in the city. Ho Chi Minh City officially bought the black McLaren 720S Spider that was once owned by Cuong Do.
Previously, in September 2020, there was information that Cuong Do broke up with the orange 720S after a long time of sticking, but the businessman 8x himself never announced or confirmed this on the page. personal.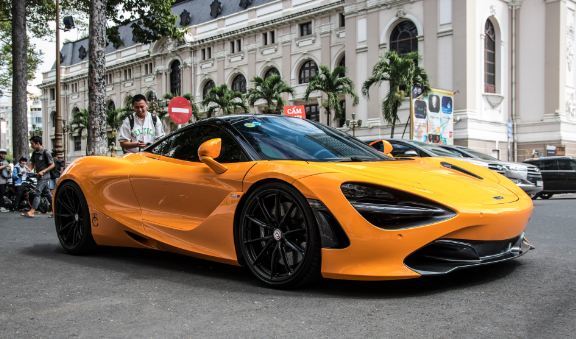 When it was owned by a businessman in the real estate industry, the British supercar was upgraded to a HRE P104SC wheel set worth $ 10,000, equivalent to 231 million VND. With unibody aluminum, this set of wheels is much lighter than the original. This is also the first McLaren 720S in Vietnam with a wheel. Currently, the new owner still retains this set of wheels.
McLaren 720S uses a completely new 4-liter twin-turbocharged V8 engine, which produces a maximum capacity of up to 720 horsepower at 7,000 rpm and maximum torque of 770 Nm at rev. 5,500 rpm. Comes with that is a 7-speed dual-clutch semi-automatic transmission that gives the car a very impressive time to shift gears and accelerate when it only takes 2.7 seconds to reach the 100 km / h milestone.
.