Since its launch up to now, Galaxy Buds Pro has quickly received attention from users. In addition to the impressive sound quality, Galaxy Buds Pro also possesses many outstanding advantages that wireless headsets with the same price range are difficult to compare.
Sound quality near perfect threshold
It would be an overstatement to say that the sound quality on the Galaxy Buds Pro is "perfect", but with two speaker sizes, Samsung is nearly the perfect standard for audio experience on wireless headphones.
The bass shown on the Buds Pro is very solid, round and compact, not too long and not too encroaching on other sound bands. To make the bass (bass) good is not difficult, but for the bass to not encroach on the other sound ranges, showing the detail of the melody is difficult.
The next difficult thing that a headphone manufacturer needs to achieve is to show a good treble range (treble), attractive song melodies require headphones to show the higher detail of the instrument. With the second driver, tweeter, size 6.5mm, Galaxy Buds Pro shows the ability to show their sound quality at an excellent level. You will not find a wireless headset in the same price range with good sound detail as the Buds Pro.
Experience "intelligent active noise cancellation" on true wireless headphones for the first time !?
Active noise cancellation is too familiar to the majority of users and the noise-canceling support has also appeared on the headset, but it is a model of over-ear headphones (earphones). But now, Samsung has applied smart noise cancellation technology to a compact true wireless headset.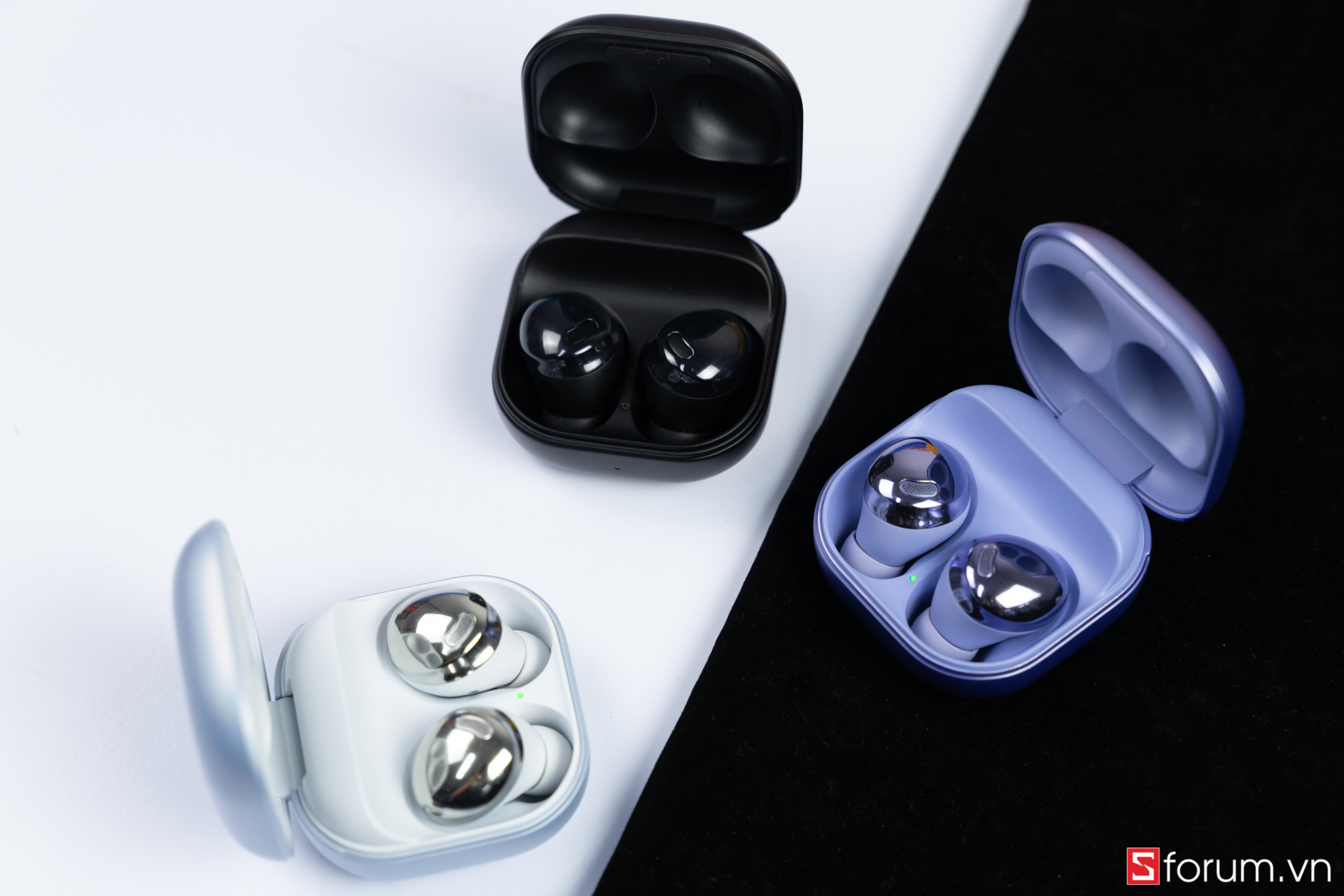 Smart noise canceling in Galaxy Buds Pro is the ability to automatically recognize the user's voice, then manually adjust the noise canceling to allow users to hear the surrounding sounds to increase interaction. When users no longer interact with their surroundings by voice, the Galaxy Buds Pro will continue to return to noise canceling.
This is a very nice and convenient feature, users will not need to switch active noise canceling mode -> ambient sound manually anymore, everything happens automatically.
Compact design
You can take the Galaxy Buds Pro with you anywhere because the headset is so compact, the Galaxy Buds Live's reusable charging case is, so the whole headset fits easily in one palm.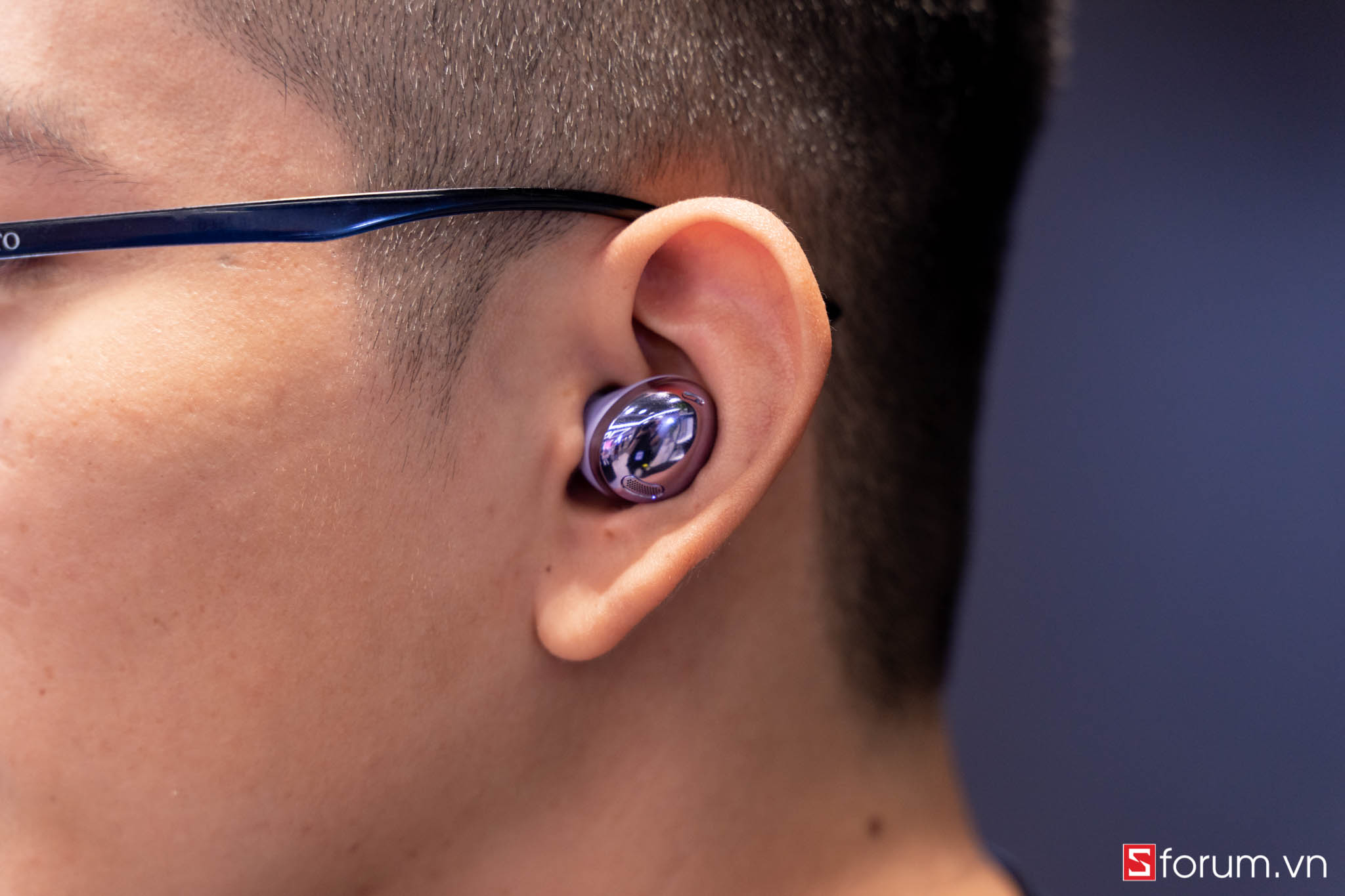 Galaxy Buds Pro won't take up a lot of space in your luggage, you can experience audio with the Buds Pro wherever you want. In particular, this headset also owns an IPX7 water-resistant mechanism, a high water resistance standard, which ensures that Buds Pro can be used in some harsh environments without worrying about the product's durability.
Galaxy Buds Pro has up to 3 different box colors including: Silver, purple and black, these are also the colors of the Galaxy S21 series. If you have bought yourself a Galaxy S21 series then choose to add Galaxy Buds Pro to create a "perfect" couple for design and experience.
Flexibly switch between devices
Galaxy Buds Pro when connected to Samsung's hardware ecosystem will be a very smart and convenient experience.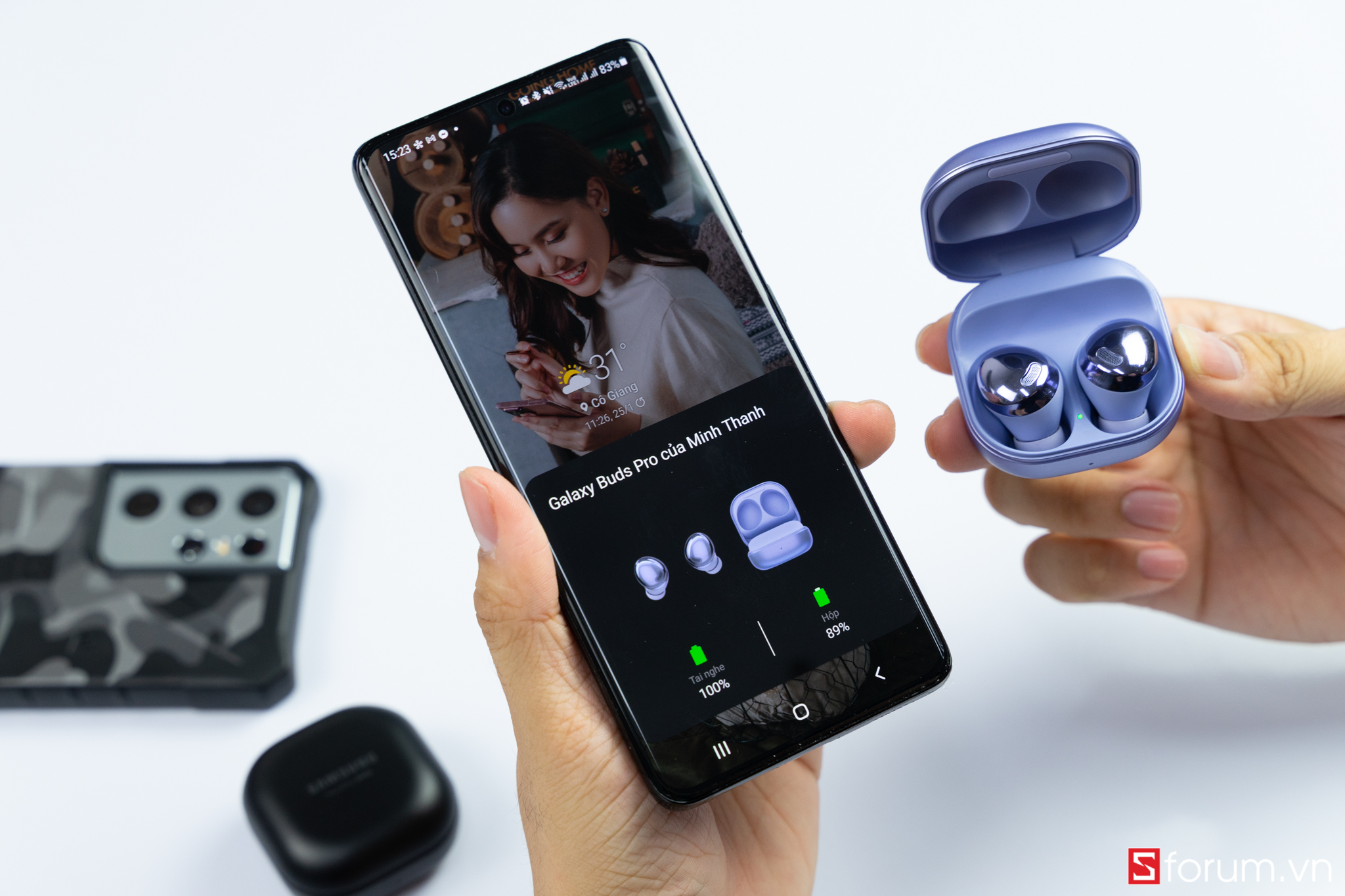 Galaxy Buds Pro can recognize your phone on call and automatically switches the connection from your tablet to your phone to help you talk without having to manually switch.
The "automation" of the Galaxy Buds Pro is very high, which is also a technology trend that users deserve to enjoy and Samsung has done that.
Conclusion
There are many models of headphones in the same price segment as the Galaxy Buds Pro, but the one from Samsung shows many outstanding advantages. In particular, Buds Pro at CellphoneS are offering extremely attractive incentives as follows:
What are you waiting for, hurry to the CellphoneS stores to order this product and have a professional and extremely interesting sound experience.
BUY NOW BUDS PRO GOOD PRICE


KiPa