The speed of population aging in Vietnam is among the fastest in the world

Since 2014 our country has officially entered the stage of population aging as defined by the United Nations. It is forecasted that Vietnam will take less than 20 years to increase the proportion of people aged 65 and over from 7% to 14% of the total population, the highest rate in the world.
Vietnam population pyramid 1950, 2010, 2020 and 2050 with male sex on the left, female on the right. It is forecasted that by 2050 the proportion of people over 64 years old in Vietnam accounts for more than 23% of the population. Source: Suckhoedoisong
These are startling numbers but also the inevitable challenge of Vietnam in the development process. In addition to a wide range of industries such as health care, insurance, and social welfare that are growing, technology devices are also being updated to better serve the elderly. From a different perspective, this challenge opens up opportunities for deeper economic development. Especially, it also shows the pioneering role of leading technology firms such as Samsung.
Technology for the elderly: From pocket equipment to household items like TV
Technology born to serve more convenient and modern life. A country with an aging population like Vietnam, the role of technology is even more important and urgent than ever. Electronic devices can vary in size from pocket to fixed in a house but will be a bridge for those who have gone through two-thirds of their leisure life, finding joy until the feeling be connected with people.
We can see the phones are more friendly, easier to use. Since the screen size increases with the option of icons, larger letters to suit the eyes of the elderly to the streamlined interface, the easiest to understand. Smartphone from Samsung with Infinity infinity screen designs to One UI interface are typical examples.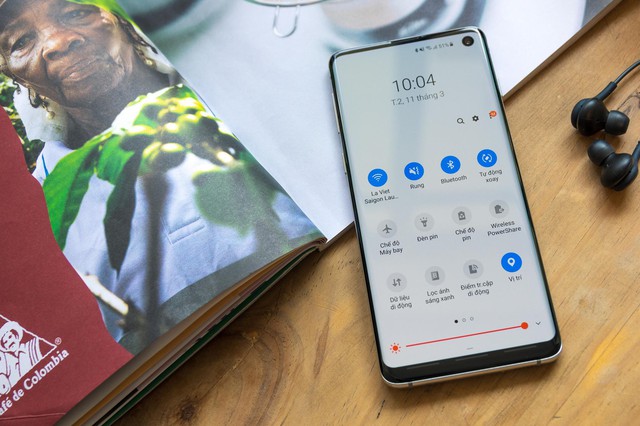 Going to home appliances like TV is also gradually "interested" in the audience of older people more. Besides children, the grandparents and grandmother are the ones who most need to watch TV. Therefore, this "living room fire" device is becoming more and more large in size from 55 inches, not merely creating a feeling of voyeuristic for viewers but also a way for older people to see more clearly.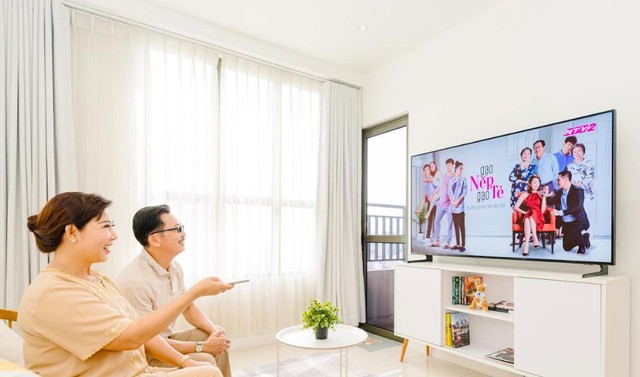 In addition to the size, the quality of the display on the small screen is constantly improving, is also a way for leading TV manufacturers such as Samsung to bring joy to watching TV for users in old age. Quantum dot screen technology, Quantum HDR to the world's first 8-inch QLED 8K TV model supports AI Upscale to make every low-resolution content surprisingly better, … Everyone must be impressed When you turn on Smart TV QLED, but when the number of old people in our country is increasing, that means more and more practical meaning for him, for her to enjoy the retirement age.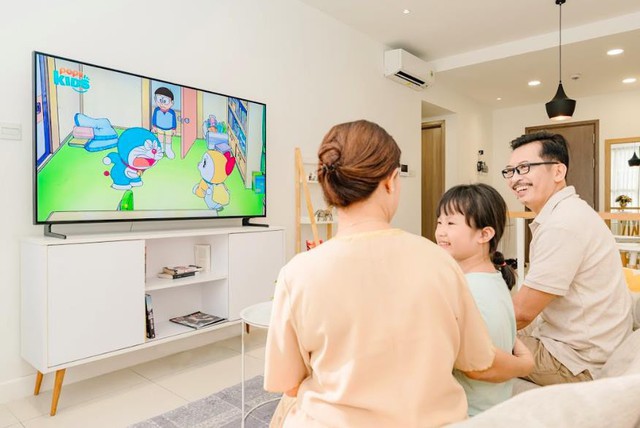 Like many other devices, the Smart TV name makes this item more functional, no longer just for watching TV. In that abundance accidentally caused difficulties for the elderly who are not familiar with technology. How many times have your parents been embarrassed when they wanted to switch channels to watch their favorite movie from the Youtube interface that their grandchildren just finished watching with the button-filled controller? The simplicity, ease of familiarity of One Remote on Samsung TV series shows the great interest of this manufacturer in the older audience.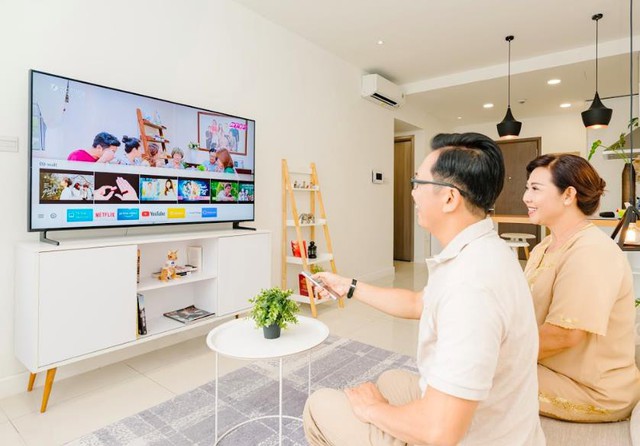 The interaction and control on Smart TV Samsung becomes even more convenient for him and grandma in the house when the product supports basic search and voice commands in Vietnamese. Using it easily is also a way to create excitement for older people when they find content that they want to see quickly or feel good when they help their grandchild to open their favorite cartoon.
The population of Viet Nam has begun an aging process that creates challenges but at the same time opens up opportunities for technology firms to catch up, paying more attention to this growing audience. What Samsung has been bringing to its elders in both phones and TVs is a testament to its quick capture as well as the pioneering role of a "giant".