From November 27th to 28th, 2020, Unreal Engine Technology Open Day (hereinafter referred to as UOD) will be held online for the first time, in the form of a two-day full-day live broadcast, meeting you in the Bilibili Unreal Engine official live broadcast room. This UOD conference has prepared nearly a hundred speeches, and strives to bring the most cutting-edge Unreal Engine technology and case analysis directly to the global Unreal Engine developers and followers.

Looking forward to the next generation
Looking back on 2020, this is a year full of surprises and hopes. The debut of Unreal Engine 5 caused an uproar in the gaming circle. The two core technologies, Nanite virtual micropolygon geometry and Lumen's full dynamic global illumination solution, allow game developers to witness the advent of the next generation of games in advance. The advance spoilers of these two "black technologies" have brought unprecedented attention to Unreal Engine. At present, the number of Unreal Engine users worldwide has exceeded 10 million, among which Chinese developers rank second after the United States. Compared with the beginning of this year, the number of monthly active users of Unreal Engine China has doubled.
With the gradual growth of the Unreal Community, the scale of the UOD Conference has also continued to expand. From the one-day event in 2016 with 16 speeches to the event on the 2nd in 2019, there were as many as 46 speeches for participants. This UOD will break through the limitations of time and place, continue to increase the content, and prepare nearly a hundred shows Keynote speech and technical speech. In addition to the two-day all-day live broadcast, this UOD will also have six sub-venues, of which the game sub-venue will present more than 30 technical speeches. UOD has grown into a benchmarking activity in the engine industry and is a paradise for developers to enjoy technology feasts.
Big coffee gathered, full of dry goods
In this year's UOD, Todd Rowe, Vice President of Business, Marketing and Operations of Unreal Engine, and Wu Hao, General Manager of Business and Marketing of Greater China, will lead a group of Unreal Engine official senior technical experts, industry leaders and technical elites to share the new year unselfishly The development strategy of Unreal Engine, technical details and prospects, experience in game development, and technical foresight in industry applications. At present, it has gathered senior executives from well-known game companies such as Zulong Entertainment, Lilith, Mihayou, Perfect World, Palm Fun, and Folding Paper. They will share valuable development experience with developers and discuss industry applications and prospects.
Li Qing, founder, chairman and CEO of Zulong Entertainment, will show how Zulong Entertainment has made continuous breakthroughs in Unreal Engine technology, creating masterpieces of mobile games in different categories, and sharing these experiences with Unreal Engine developers.
Wang Xinwen, founder & CEO of Shanghai Lilith Games, will reveal the technical details of the wasteland shooting game "Afterglow" and the exploration of Unreal Engine during the project development process for the first time.
Liu Wei, the president of Mihayou, "Big Viagra", will share with you those things about Luming and Unreal Engine at UOD.
Lu Xiaoyin, President of Perfect World and CEO of Perfect World Games, will use the current market status of the industry and user-needed trends, combined with more than 16 years of research and development accumulation of Perfect World Games, to discuss how to work with Unreal Engine to create next-generation boutique games.
Liu Huicheng, Chairman of Palm Fun Technology and founder of Tianma Time and Space, will demonstrate the technology scene application of Unreal Engine in the game development process through the mobile game "Miracle for All 2" independently developed by Palm Fun Technology, and share the company's development concepts and production around the next generation of games Accumulated experience in craft…
Yao Runhao, the founder and CEO of Paper Folding Game, briefly shared the help of technology in the creation and realization, and the layout and thinking of Paper Folding on the new project of Unreal Engine 4.
In addition, the technical content shared by third parties is also eye-catching: Directive Games will combine Unreal Engine and Houdini to analyze the ideas of small teams using simple methods to create complex worlds; Titanium cores will use Unreal Engine to show uniqueness The game world view; Zulong will combine with Unreal Engine to share how to develop open world and terrain hybrid technology; Magic Tower will analyze the sharing of various technologies such as large world terrain optimization, mobile long-distance shadows, high-degree-of-freedom scene interaction, etc.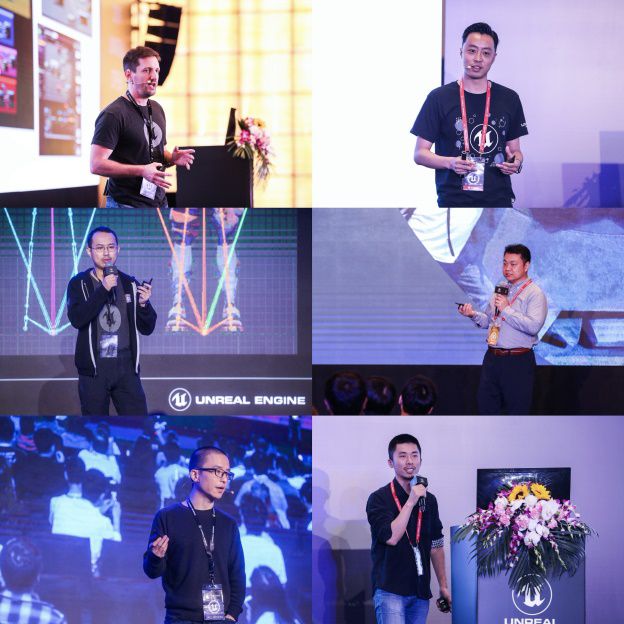 In addition, a number of industry application experts will also focus on their products and show developers the application of Unreal Engine in the fields of architectural visualization, film and television animation, and automobile manufacturing.
This year's UOD will also combine the essence of Unreal Fest Online, and a number of wonderful game technology lectures will be landing in the game branch venue. Epic will officially bring "Unreal Engine for Next-Generation Games", "Using Unreal Engine to Build the World in Fortnite", "Unreal Engine's Niagara System and Real-time VFX Evolution" and other content; there are also Frogwares, Pushkin Experts from multiple game studios such as Studio shared their experience in the application of Unreal Engine in actual projects from game platform porting, UI, AI programming, audio, etc.
Unreal Engine's annual awards ceremony will be broadcast live on November 28, leading the audience to review the works of Unreal stars in the past year and witness the birth of the award together. This year's awards ceremony increased the number of awards to six, including the best game work, the best industry application, the best independent work, the best artistic performance, outstanding community contributions, and outstanding educational partners, aiming to encourage and commend various industries Unreal Engine developers and supporters also hope to bring a bit of inspiration to you who are ambitious.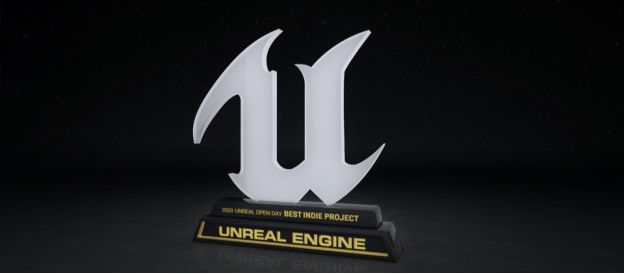 The speech is eye-catching, and the live interaction is more "predictable"
Just listening and watching is not enough! This online UOD has a live Q&A session. You may want to explore a specific technical problem of Unreal Engine, or you may want to consult experience suggestions and ideas for project development. On the live broadcast of the Unreal Open Day conference, a group of technical experts will answer technical problems for the audience and share development experience.
In addition, the online UOD conference can also give you a rewarding experience. There will be an interactive answering lucky draw at the live broadcast. Viewers who watch the live broadcast can participate in the interactive question answering session during the live broadcast of the program through their mobile phones (by scanning the QR code on the page), and have a chance to win the official surrounding prizes of Unreal Engine, including the shader blind box popular in the Unreal community. The official has also prepared an unprecedented "koi gift pack" with the most prizes in history. Related activities have been carried out on the official WeChat and Weibo of Unreal Engine. Those who have not participated can try their luck.

Both game developers and unreal users in the industry application field can benefit greatly from these dry goods. Let us look forward to the 2020 Online Unreal Engine Technology Open Day!
.