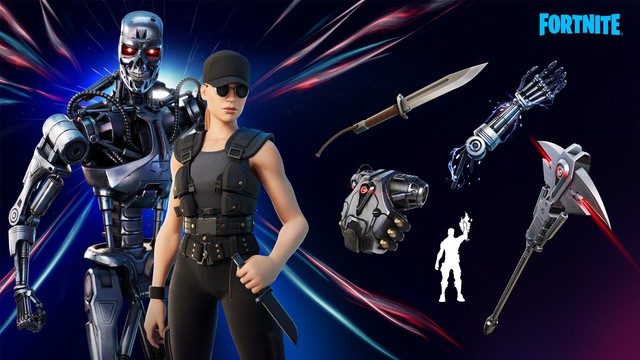 The appearance of Sarah Connor has been slightly hinted at by Fortnite through a recording diary similar to other crossover characters. More specifically character Jonesy talked about a character from a world that was destroyed and time travel often happened.
With such a suggestion, it is only a matter of sooner or later before the representative of the Terminator series arrives in Fortnite. Immediately after this trailer, Sarah Connor's design was leaked through the PlayStation Store, as well as her companion T-800.
The player can get Sarah Connor for 1800 V-Bucks, T-800 for 1500 V-Bucks, and both characters in the same package for 2,800 V-Bucks.
Fortnite – Official Sarah Connor and Terminator (T-800) Trailer
From Marvel and DC superheroes to video game legends like Master Chief and Kratos, Terminator and Sarah Connor has a ton of pop culture icons to fight on Fortnite's island. The list of crossover characters is also expanding, as a crossover between Tomb Raider and Fortnite has also leaked. With the majority of Fortnite leaks proven to be true, players could play a surprise battle between Sarah Connor and Lara Croft in the near future.
As for the T-800, there is probably no better opponent than "The Predator" The Predator. Seeing two 1980s movie icons clash could have been the dream of many kids at the time, and now that fantasy match could come true inside Fortnite – with players fighting to ultimately determining who will win between the futuristic robot and the alien hunter.