According to the Qichacha APP, on April 21, Shanghai Sanbang Network Technology Co., Ltd. had an industrial and commercial change, and the new shareholder Guangxi Tencent Venture Capital Co., Ltd., holding 20% ​​of the shares. At the same time, the company's registered capital increased from RMB 17.0867 million to RMB 20,504,100, an increase of 20%.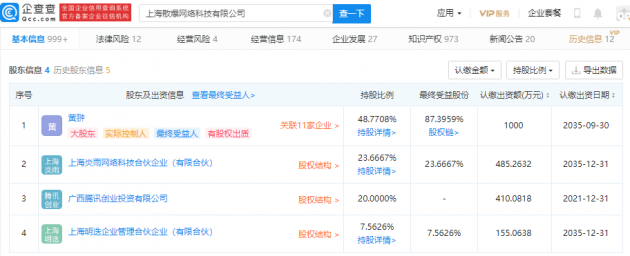 According to the company's information, Sanbo Network is a mobile game developer. The company was established in 2015 and its legal representative is Huang Chong. Its business scope includes: Type II value-added telecommunications services; information system operation and maintenance services, professional design services, and advertising design , Production, agency, advertising, etc.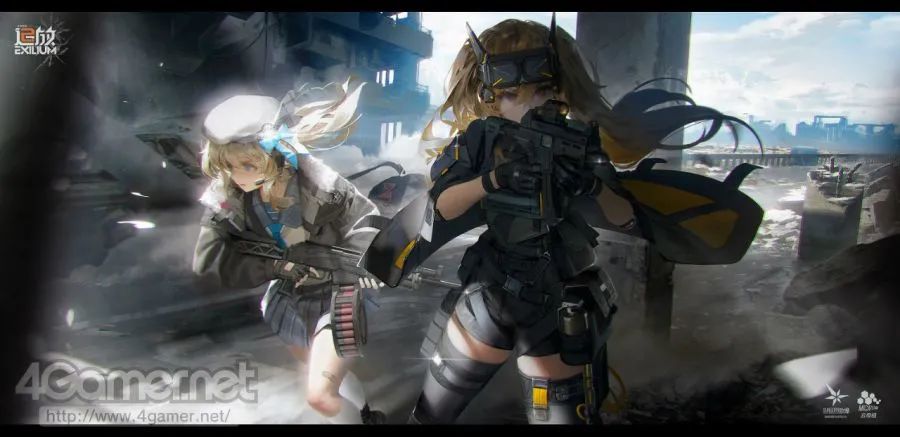 Sanbo.com is the developer of the two-dimensional mobile game "Girls Frontline", formerly the Mica Group of the domestic fan club. After the national service of "Girls Frontline" was launched in 2016, it has won praises from a large number of two-dimensional players with its unique outstanding paintings and profound worldview. In 2018, the game launched Hanbok and topped the South Korean App Store best-selling list, becoming the first domestic player in South Korea. Won the top of the list of mobile games, and after that, it went overseas successfully in Japan to help Sanbo Network rank among the TOP10 publishers in overseas income.
App Annie, the TOP30 list of publishers going overseas by revenue in August 2018
During the live broadcast and new tour release conference for the fourth anniversary of "Girls Frontline" in 2020, Sanbo Network also announced four new works based on the same worldview: "Reverse Collapse: Operation Bakery", "Young Frontier: Dilemma", "Young Frontier" : Cloud Map Project, "Young First 2: Chase Release".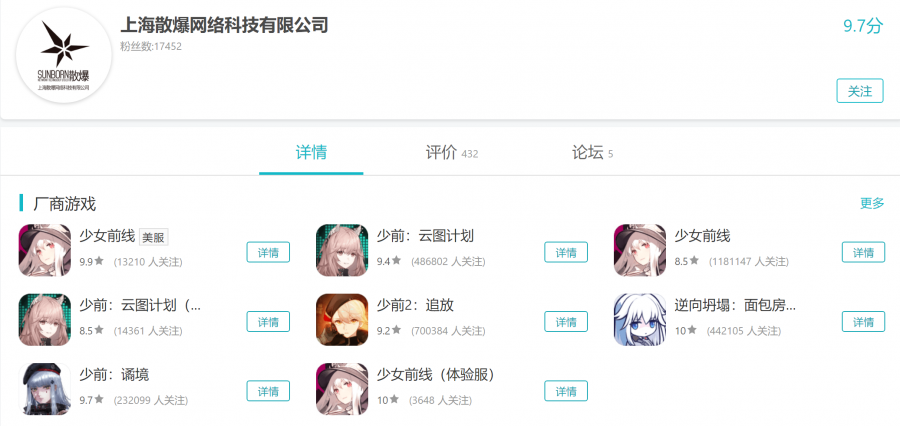 Among them, "Young Frontier: Dilemma" and "Young Frontier 2: Chase Release" continue the realistic and blockbuster style of "Girls Frontline". "Young Frontier 2: Chase Release" is a 3D strategic war chess mobile game, and the game uses pbr+ The next-generation two-dimensional art rendering style combined with npr technology, with American war chess as the core gameplay, with rich collection, development and interactive elements; the stand-alone game "Young Frontier: Dilemma" is adapted from the works of young former colleagues, and the game uses Puzzle gameplay.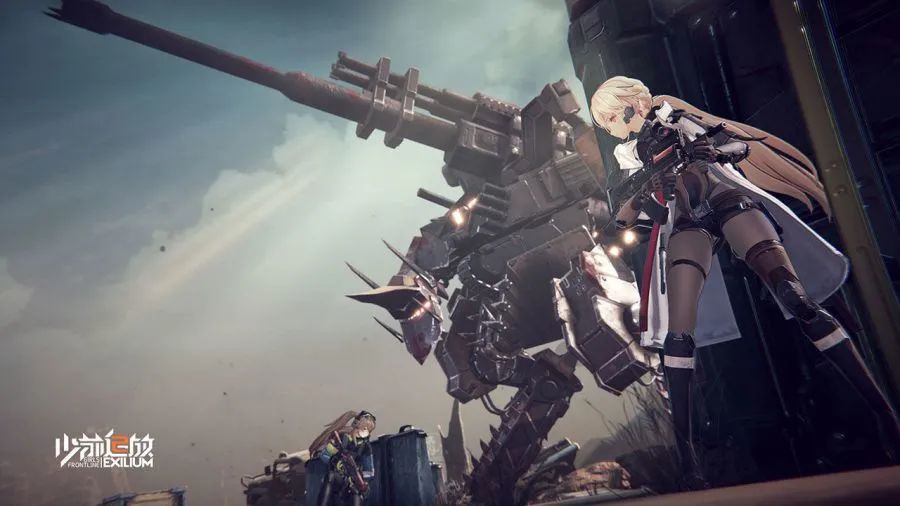 "Reverse Collapse: Operation Bakery" is a remake of the predecessor of "Girls Frontline"-"Girls at Bakery", with a more grim style. It is a stand-alone strategy war chess game.
"Little Front: Cloud Atlas Project" is a strategy game that incorporates Roguelike elements. The game started a new round of game testing in February this year.

Original: https://mp.weixin.qq.com/s/nS5VVRhb-GoDBDNiNtjoHQ
.