The editor found that many friends are more interested in teaching you how to activate and use WhatsApp for Web. The editor has compiled some relevant information for teaching you how to activate and use WhatsApp for Web and share it with you here. .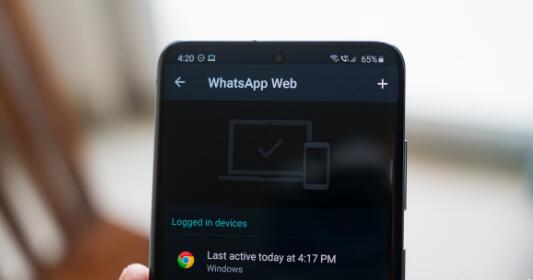 WhatsApp Web is an excellent way to extend the functionality of the messaging platform to the desktop. The web client is easy to set up and use, has the same visual interface as the mobile version of the application, and messages can be instantly synchronized between the phone and the web. This is how to set up and use WhatsApp Web.
To use WhatsApp on the web, you need to associate the web client with your mobile phone. To do this, navigate to web.whatsapp.com on your computer. You will see a QR code on the page, and you must scan it with your phone to link your account to the web version. This is what you need to do on your phone:
Open WhatsApp from the app drawer or home screen.
Click the action overflow menu (three vertical dots) in the upper right corner.
Click on the WhatsApp website.
Tap your phone on the QR code on web.whatsapp.com.
Everything here is its. Now that your account is linked to the web client, you will be able to use WhatsApp directly from your browser. WhatsApp Web allows you to share documents, photos and videos, contacts, and even take pictures with your computer's camera and share them. You can also view your friends' stories, start a new chat, change your profile photo, and use the search function in the chat.
Most of the features you can use daily on WhatsApp on your phone are available here, which makes WhatsApp Web a particularly excellent utility. If you don't want to run WhatsApp in your browser, you can download the Windows client to run it natively on your computer.
Solemnly declare: The copyright of this article belongs to the original author. The reprinted article is only for the purpose of disseminating more information. If the author's information is incorrectly marked, please contact us to modify or delete it as soon as possible. Thank you.
.